Best Ways For How To Get Umbreon In Pokemon Go
by Jenefey Aaron Updated on 2022-03-16 / Update for change location
How to get umbreon in Pokemong Go? Thi question may bother you so much. But don't worry, this blog will help you get an umbreon in the end as long as you follow the guide. 
Before learning how to get an Umbreon in Pokemon Go. Let us first take a look on what an Umbreon is.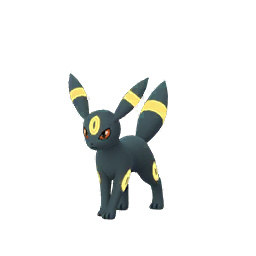 Introduction of Umbreon
Umbreon is one amongst the other Eeveelutions. What is an Eeveelution? The answer is the pokemon Eevee has the potential to evolve into several new and much more efficient pokemon. And the Umbreon is also an evolution of Eevee, says the Dark Eeveelution.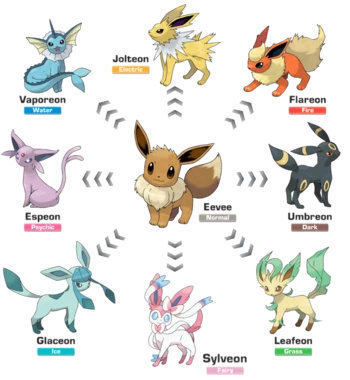 How To Get Umbreon In Pokemon Go? 3 Method to Get It
Are you still confused and dying to get an Umbreon on Pokemon Go? Here we collect 3 practical methods to help you get it. These methods also work on the question of How to get Shiny Umbreon in Pokemon Go. So let us go ahead give it a try on it.
Method 1: Normally Evolving
The normal evolution of Eevee to Umbreon is evolution by chance. It is a chance evolution because, in the normal evolution process, Eevee can evolve randomly into any of the eight Eeveelutions.
The eight Eeveelutions are- Vaporeon, Jolteon, and Flareon are the evolution in the first generation. During a regular evolution, it is uncertain whether you will get an Umbreon or not. As long as you evolve a great number of eevees, the possibility of getting an Umbreon will be increased.
Method 2: Name Trick
Another alternative to get an Umbreon in Pokemon Go is to use the name trick. This classic nickname method is spread everywhere. It involves renaming the Eevee with a special nickname given to it. 
The name trick involves the following steps:
Renaming the Eevee with the evolution name.
Now evolve it the normal way by spending 25 candy.
The nicknames or the evolution names to evolve Eevee to different forms are:
Rainer for Vaporeon.
Sparky for Jolteon.
Pyro for Flareon.
Sakura for Espeon.
Linnea for Leafeon.
Rea for Glaceon.
Kira for Sylveon.
And finally, the evolution name through which you can get Umbreon in Pokemon Go is, 'Tamao.'
The tip to remember here is that Eevee can only evolve to other forms only once by the name trick method. For example, if you evolve Umbreon once through the name trick method and wish to get another Umbreon, you need to prefer the first method. Therefore, do not forget to check the CP value to make the most in one shot. 
Method 3: Buddy Trick
The next and final method to evolve Eevee to Umbreon is the buddy trick method. With the help of this method, you can not only evolve Umbreon but Espreon as well. The buddy method is used in the mainline games to evolve Eevee to Umbreon. 
There you will notice that the evolution of Eevee occurs when it meets the friendship threshold. It is done by leveling up and evolving it to Umbreon at Night. So, if you wonder how to get an Espeon and Umbreon in Pokemon Go. Then continue reading.
You need to follow the following steps to achieve Espeon and Umbreon:
Walk for 10 km with Eevee and earn two candies. It gives the player the option to evolve Eevee either to Espeon or Umbreon.
When you do this process in the day, then Eevee would turn into Espeon.
And if you do the same at night, it will turn to Umbreon.
It works arbitrarily for Eevee and would not be the same for the other Buddy stats. Now, here is the third method to get an Umbreon, which is quite effective. 
Extra Tips: How To Get Umbreon In Pokemon Go In A Quick Way
The best way to catch Pokemons is to visit different locations and get them. But what if you lack all good places to catch the desired pokemon and you are an IOS user, then Tenorshare iAnyGo is the best option to go for.
You can play Pokemon Go with iAnyGo and arrive at the best locations to get Pokemon like Umbreon. But, how does iAnyGo help you change your location sitting at home? Only 3 steps can you start to travel the world with help of iAnyGo.
Download the iAnyGo on your PC or Mac. It works for both systems.

After the downloading is complete and iAnyGo software is started, click on Enter. And then connect the device used to play Pokemon Go to the computer using a USB cable.

As soon as the device is connected, you will see a map on the screen. Select the location or put the desirable coordinates. And now you are good to go.
These simple steps will make you spoof your location for iOS devices, and the most important part is your devices do not need to jailbreak when using iAnyGo.
Conclusion
Until now, 3 useful methods and 1 extra tip are listed in the blog. If you have read through the blog and we believe the question of How to get Umbreon in Pokemon go will not be a question for you anymore.