How to Get Pokemon Go Mod APK in 2023
by Jenefey Aaron Updated on 2022-12-16 / Update for Android Tips
Hello there. I'm a big Pokemon Go enthusiast. I would go to every place to catch the Pokemons and get rewards, but it's unlikely amid the COVID-19 pandemic. I'm missing the game a lot and want to play it once again. Can you please tell me how to use Pokemon Go Mod APK so I can resume my favorite game without any hassle? Please help me."
Nowadays, moded games have gained much popularity due to the additional features embedded in it. With the mod vesion of Pokemon Go, gamers are able to unlock many extra and even premium features. In this complete guide, we'll go over how to get and use Pokemon Go Mod APK on your Android phone.
Part 1: What is Pokemon Go Mod APK?
As we all know, Pokemon Go is an adventurous live-interaction game where a player is called a Trainer. A trainer has to go out in real-time and in actual location to discover and catch new Pokemons. Moreover, you can also do raid battles to receive great rewards, evolve your Pokemon as time goes by, and compete in big tournaments to prove your worth.
The Pokemon Go Mod APK is a modified or cracked version of the Pokemon Go game on, being created to provide Android game players with better features. When you want to unlock features that are not available in your region, the pokemon go mod will come into the play. It comes with additional capabilities that you wouldn't find inside the original game version.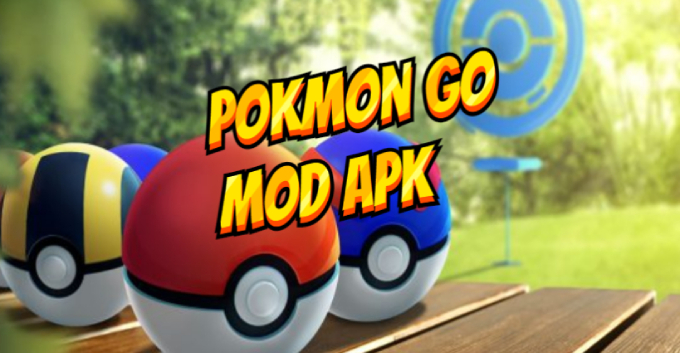 Part 2: What Features Does Pokemon Go Mod APK Have?
There are several features embedded in the Pokemon Go mod APK that let you enjoy a the game in an unique and richer way. So, here are some of them in detail:
Fake GPS Location
If you have downloaded the Pokemon Go Mod APK on your mobile, you can easily use a fake GPS location instead of the real one. There are many benefits of using the Fake GPS feature:
You can finish your quest way before others.
You can also play the game without going outside because the fake GPS will let us to spoof your present location and reach you to any destination you want to locate.
The fake GPS mode will also help you catch more rare Pokemons.
Unlimited Coins
Another thing the mod version presents to the users is the exclusive "Pokemon Go unlimited coins" feature. You get unlimited coins in the mod version. These coins will help you buy customized items inside the game.
In addition to that, the mod Pokemon Go can also buy special powers and boosters for your Pokemons. The coins do not end or expire after a particular time, so you don't have to worry about it.
Add a Joystick
The all-new Pokemon Go mod joystick feature is hands-down the best option added to the game. The joystick mode will act as a joystick for your game. In this mode, the user can catch any Pokemon or do battles while lying in their beds. The Joystick mode uses a fake GPS spoof to trick the game into thinking that the user is going to locations. You only have to select the spot, switch to the fake GPS, and reach the destination pointer.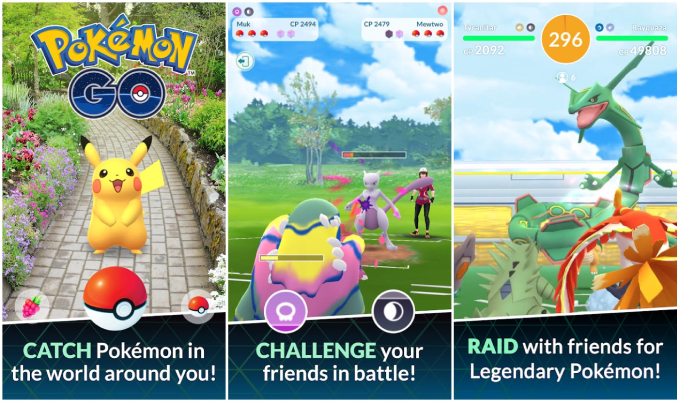 Part 3: How to Download Pokemon Go Mod APK on Android?
For those who want the Pokemon Go mod APK download on their smartphones, here is the procedure to follow:
Step 1: Uninstall the official Pokemon Go app from your Android phone if it is previously installed.
Step 2: Head to your phone's Settings > Biometrics and security. Scroll down to tap "Install unknown apps". From the page, tap Chrome to allow to insatall unknown apps from this source.

Step 3: Download the latest version of Pokemon Go Mod APK by clicking this link. If you get an error prompt shown as below, go to Google Chrome's settings and grant its permission to install apps on your device.

Step 4: Now go to your phone's Settings > About phone > Software inforamtion >Build number. Tap Build number several times ntil the Developer mode has been turned on.

Step 5: Then go back to Settings. Scroll to the bottom and tap Developer options. Find "Select mock location app" to enable the Mock Location feature. You can select the Pokemon Go Mod APK as a default app to set a mock location on your device.

Step 5: You can now open the Pokemon Go Mod APK and enjoy the extra features on it!

Please ensure that you only download the Pokemon Go mod APK latest version as the game is constantly debugged, so it would be safer to go for the latest versions. Besides, don't change your location to different places in the world frequently, so that  you can play Pokemon Go safely
Bonus Tip: How to Spoof GPS for Pokemon Go on iPhone?
In above sections, we've introduced the Pokemon Go Mod APK for Android users,with which they can spoof their GPS locations. As for Pokemon Go gamers using iPhone. there is also an easy way that allows you to fake GPS for Pokemon Go on iPhone.
A tool named Tenorshare iAnyGo will help users spoof the GPS on their iPhones and users can get a joystick in Pokemon Go, so they can get closer to their target Pokemons without much hassle. This game purely relies on location for catching rewards and other times, so using a location spoofer like iAnyGo will help the gamers advance in the game.
Here is how you can change GPS locations for Pokemon Go through iAnyGo on your iPhones:
Download Tenorshare iAnyGo on your PC and launch the program. Once you open the program, click on "Enter" and tick on the disclaimer.

Connect the iPhone (in which you are playing your Pokemon Go game) to your PC. Tap on "Trust" to proceed to the next step. 

iAnyGo will display a map. You have to choose where you want your Pokemon Go app to pretend to be and click on "Start to Modify."

Soon, your iPhone will start to pretend to be in the location you chose, and your rewards and Pokemons will be ready to be caught.
Conclusion
Many Android customers had this question about how do you download mods on Pokemon Go? This article explains how users can download the Pokemon Go Mod APK on their Android phones. The mod is unavailable on iOS devices, so the users can instead try Tenorshare iAnyGo, perfect for using fake GPS for games on iPhone.