[Latest] Mock Mock Location Users Guide For Beginners
by Jenefey Aaron Updated on 2023-03-18 / Update for change location
Fake GPS apps are everywhere. They change your device's location to a fake location set by you. You can trick your friends into thinking you're on vacation in Paris when in reality, you're just chilling on your couch. Back to our question, the Mock Mock Location is used to enable your Android device to fake your GPS location. 
Part 1: What Is Mock Mock Location
The Mock Mock Location APK changes and sets a random GPS location of a given device can be enabled by using this developer setting. Once you enable Mock Mock Location on your Android device, it will specify a different location from the real location of your device. This will be done by sending a fake location to your GPS. The fake Location is custom and can be selected by you.
Part 2: How To Turn On Mock Mock Location
To turn on Mock Mock Location on your Android device, you need to go to settings. You must first enable access to an accurate position of the Arrow on the apps on your phone that are aware of your Location. Mock Mock Location needs to be enabled on your Android device to do this. It will populate the Android Location Service with the Arrow Position. 
Follow the steps mentioned below to achieve this task: 
Go to the 'hidden' Developer Mode menu. This is where you will find the Mock Location. 
Go to 'Settings,' then go to 'Systems,' and finally 'About Device.' Here, you need to tap multiple times on 'Build Number.' This step will activate the Developer Mode. 
Now a 'Developer Options' menu will be found under 'Settings' then 'Systems.'
Open the 'Developer Options' menu and scroll to the bottom until you find 'Debugging'.

Activate Mock Location by going to the 'Allow Mock Locations' option. 
Now you can launch Mock Locations on your Android device to start mocking location.
Part 3: Mock Mock Location Alternative: Hola Fake GPS
Hola fake GPS is a free app used to enable the fake Location of your device. It is an efficient alternative for Mock Mock Location, especially for Pokemon Go players. Its enriched UI enables the fast and smooth running of the app, and it provides the most suitable interface to play the game. It breaks the geo=restriction on the location-based apps on your phone. You can mock mock location pokemon go with Hola Fake GPS.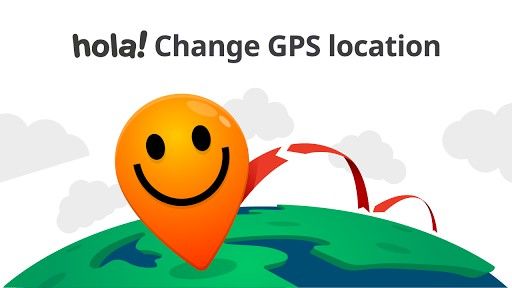 Steps to use Hola Fake GPS to play Pokemon Go:
Download Hola Fake GPS from apkpure for Android devices.
First, go to the 'Android location settings' and select either the 'GPS only' or 'Device only' option. 
Change the 'High Accuracy' Location option.
Now open the Hola Fake GPS app on your device.
Type the location you want to fake in the Search Bar present at the top.
Click on the 'Play' button to activate the Location you just selected. You can stop it by disabling the fake Location. 
Whenever you play Pokemon Go, the Hola Fake GPS app will enable the smooth running of the game because of its fast internet speed and improved interface. 
If you are a gamer, it is better that you use the Hola Fake GPS app to spoof your device's actual location. 
Note that you need to use a mock location app that spoofs your Location without rooting your device. Hola fake GPS is a mock mock location no root app that enables android users to play Pokemon Go smoothly without any technical obstacles. 
Part 4: Mock Mock Location iOS Alternative: Tenorshare iAnyGo
It is difficult to change an iOS device's location due to the strict restriction within its system. The only way to change its Location is to jailbreak your iPhone. However, Tenorshare iAnyGo is an efficient alternative because it changes the device's Location without jailbreaking your iPhone. 
iOS users can play Pokemon Go with increased efficiency on their devices once they launch the Tenorshare iAnyGo app on their iPhone. Users can play Pokemon Go by using iAnyGo's Joystick Movement.
Steps to use iAnyGo's Joystick Movement:
Once you launch Tenorshare iAnyGo on your device and connect it to your computer, go to the Home screen and choose the 'Joystick Movement' mode. Look at the lower-left corner of the screen. You will find the Joystick there. 

The Joystick enables you to set your preferred speed. Drag the slider and choose walking, cycling, or driving speed.

To make the GPS move automatically at the set speed, place your mouse pointer in the middle of the circle, drag the middle button, and then release it. 

You can also use the arrow keys on your keyboard for manual GPS movement. 
A mock mock location module eliminates the confusion between blacklisting and whitelisting apps. But with two simple clicks, you can hide your Mock Location, and along with a Fake GPS+Joystick, they form the perfect combo to play Pokemon Go on your iPhone. 
Wrapping Up
Mock Mock Location is a setting used to change your device's location by sending a fake location address to your GPS. Once you change your Location using a mock mock location setting, all the Location-based apps on your device change to your selected fake Location.
An easy-to-use alternative for this purpose for Android devices is Hola fake GPS and for iOS devices is Tenorshare iAnyGo. Generally, it is used by gamers who play mock mock Location Pokemon Go as it requires a non-location-centric app to run smoothly on a device.