2 Methods About How To Catch Ditto Pokemon Go
by Sophie Green Updated on 2023-01-04 / Update for change location
Ditto is a Pokemon that uses disguise. It loves to shift shapes and hide in the wild. 2023 has even brought a new lineup of Ditto disguises, and here we will discuss how you can catch Ditto Pokemon Go.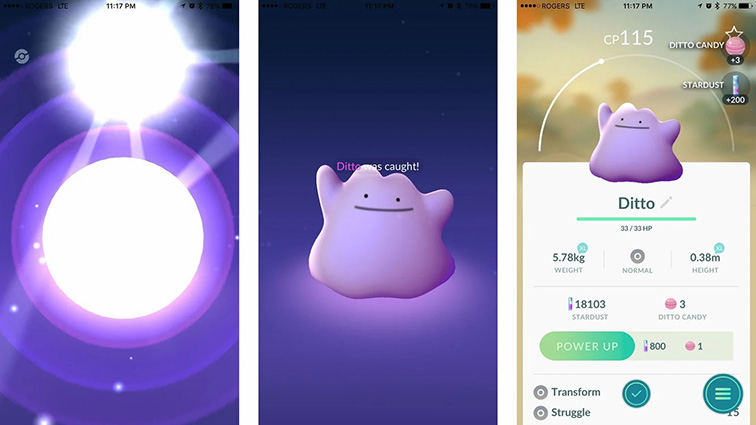 Before You Start: Current Ditto Disguises in Pokemon Go (January 2023)
Ditto appears in the form of other Pokemon and only reveals itself when you catch it. This also means that you will never know which Pokemon around you is a Ditto. Don't stick in how to find Ditto in pokemon go. Even there are very slim chances for Ditto to appear, the only way is to catch as many Pokemon as you can. 
Ditto will transfer to 9 forms of Pokemon in Jan 2023 and they are:
Gastly\Drowzee\Teddiursa\Remoraid\Gulpin\Numel\Stunky\Foongus\Dwebble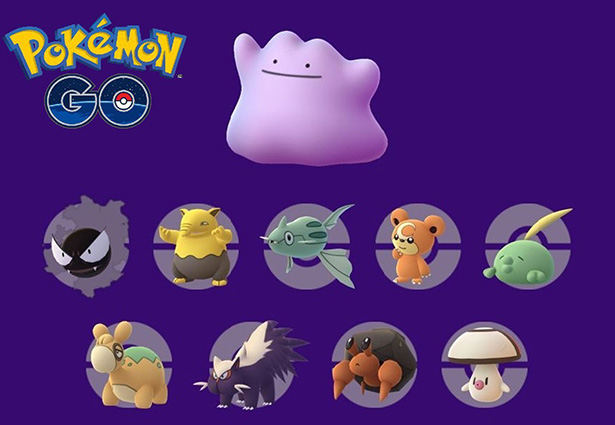 How To Catch Ditto Pokemon Go
How to get Ditto in pokemon go? Ditto mostly hides as common Pokemon in the game. It appears in the rules of the Pokemon Game, and if you head for the curveballs and stack bonuses, you will increase your chances of catching them. Incense and Lure Mods are also great ways to amplify your chances of catching a Ditto. 
The Normal Way to Catch Ditto
1. Use Incense 
You can use incense to increase the spawn rates. While your incense is active, you should move around and catch every Pokémon you see. Utilizing special events as a Ditto catching time is also a great idea.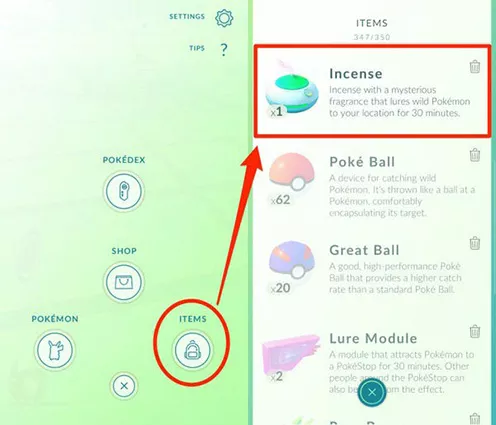 2. Observe Nearby Tracker
Use the nearby tracker feature to see which Pokémon is near your location. Check their species, and whichever seems to stand more chance, go ahead and catch it. 
3. Throw Lures once a day
Once every day, throw lures. These PokeStops will increase your chances of finding a Ditto. Just ensure that you check the disguise list first you can focus on the priority Pokemons. 
The Quick Way to Catch Ditto
The normal way might not get your quick results, but with Tenorshare iAnyGo, you will get to experience the fast way to catch Ditto at home. The application allows you to use Joystick Movement for a swift and smooth transition across the GPS location. You also get to zoom, select and navigate more easily and effectively. 
Users can play Pokemon Go with "Joystick Movement." and with better navigation, they can easily sweep through different locations to check for their Pokemon and catch a Ditto. Steps to use iAnyGO to "Joystick Movement." are given below.
Install the Tenorshare iAnyGo application on your system. And select the 'Joystick Movement' mode.

Connect your iOS device to the PC via a USB cable.

Set the Movement Speed as per your convenience of operation. You can change it anytime you want. You are all set to use the joystick to start an automatic movement. You can also zoom in to any location and navigate your way through the different areas given on the GPS. 
Tips About How To Catch Ditto Pokemon Go
Given below are some tips that you can follow for catching a Ditto:
First of all, you need to remember that catching a Ditto is much more challenges than capturing the Pokemon it imitates. 
The Pokeball is less likely to be effective if the Ditto is concealing in the Pokemon of the same CP. 
It is a great idea to use a berry and ultra ball for catching a Pokemon with a lower CP.

Even though the likelihood of catching a Ditto spawn is less, keep trying. The trick is to capture more Pokemons, and you might find a Ditto. 
How to Get shiny Ditto in Pokémon Go
A Shiny Ditto was originally released into Pokemon Go as a part of the Kanto Event tour. It was one of the Kanto Special Research of the Pokemon Go Tour rewards. The shiny Ditto was made available to all the players in the wild and the ones completing specific activities like Research Breakthrough at the beginning of the Season of Mischief in September 2021. Players who knew how to catch a Ditto in Pokemon go 2023 have shared the following tips you can keep in mind.
Tips You Should Know About Get Shiny Ditto
In case you encounter a wild shiny Pokemon, do not mistake it for a shiny Ditto. 
If you find a non-shiny Pokemon, there is a possibility that it might be a regular Ditto or a Shiny Ditto. 

Any Shiny Pokemon from Ditto's disguise pool cannot be a Shiny Ditto
Method to Get Shiny Ditto in Pokémon Go
A Shiny Ditto is amongst the most desirable and difficult Pokemon to find in Pokemon Go. But given below are some ways that might boost the probability of you finding them.
Complete the Pokemon Go Tour of Kanto Special Research Story
Earn a research breakthrough for September 2021

Getting lucky and encountering a Shiny Ditto in the wild.
Conclusion
Pokemon Go is an amazing game that has a truckload of exciting components for the players. A Ditto or a Shiny Ditto is one of these components. However, these are ineffective in any combat. So if you are having a hard time catching it, just relax and enjoy the rest of the game.