Spooferx Review In 2023: Download/User Guide
by Sophie Green Updated on 2022-12-16 / Update for change location
A lot of people around the world are crazy about the pokemon go game and they prefer playing this game using a spoofing application. Spooferx assists pokemon lovers to fake their location in pokemon.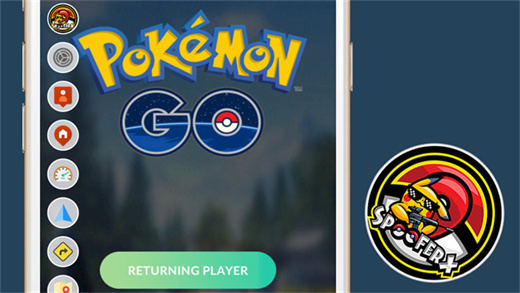 It is exclusively available for iOS users helping them to simulate walking and explore the game in a quick way by finding and catching the rarest pokemon. Here is an unbiased review of spooferx pokemon go so let's delve into the details.
What Is Spooferx
As its name indicates, Spooferx is a location spoofing application that works on iOS devices assisting users to teleport their location in pokemon go. If you want to learn more about this tool, just go to spooferx discord on the official website. It's an enhanced edition of Pokemon which comes with several cool features including.
A joystick and free teleport.
Auto walking and GPX.
Live feed and map.
IV checking.

Fast catch trick.
Does Spooferx Work
Pokemon go spooferx is exclusively available for iOS devices and works fine on them. However, sometimes this app does not update regularly like other apps which may be problematic for users since this app is not fast in updates. 
Whenever pokemon go app updates, the spooferx app must be updated also to work well with the new version of the game. If it doesn't update regularly, you may face usability issues that arise while using an old version.
How To Download Spooferx
It is said earlier that spooferx ios is a tweaked version of pokemon go which helps you to play the game with additional cool features and hacks in the game.
You can download spoofer x discord using sideloadly. The step is quite complex, but you can give it a try. Here is how to do it.
Download and install iTunes for PC and log in.
Next, install sideloadly as well.
You need to download.IPA file from Spooferx.com and run sideloadly.
Connect your device to a PC.

Drag the IPA file to sideload and click "Start." You can click the link to learn the video guide to install the IPA file on iPhone.
Is Spoofer Free 
Spooferx can be installed for free, however, it's not an overall free app. Many customizable features and hacks are only available in the premium version which cannot be accessed in its free version. If you want to use spooferx to full capacity with no limitation then you need to upgrade your subscription to the paid version.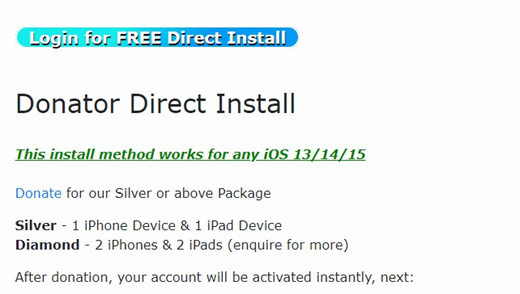 Spooferx Free/Safe Alternative-iAnyGo
Tenorshare iAnyGo provides you all the leverages of spoofing location in pokemon as many other apps do while guaranteeing that your account won't get banned using it. It helps you to play pokemon the way you should play it with peace of mind.
It also offers joystick movement that allows you to control your movement and speed in pokemon go. You can tweak your direction to 360 degrees. Here is how to use this feature:
· Download and launch iAnyGo on your computer. Proceed with the 4th mode "Joystick movement" from the main interface.

· Connect your iOS device using a USB cable. 

· You can set your preferred speed by dragging the slider to the extent you want to move with. You can also choose between walking, cycling, and driving speed. The maximum speed you can have is 72 kilometres per hour.

· Now drag the middle button to circle and release it to start the automatic movement at your already set speed. You can also stop or pause your movement by pressing the "stop" button. 
The End
Unlike Android devices, spoofing on iOS is not that easy and it's a bit hectic process. Spooferx pokemon go provides a spoofing experience in pokemon go for iOS devices. However, installing and activating is a bit lengthy process. So, we recommend you to try a safe and easy solution: iAnyGo to quickly start making your progress in the game.