Quick Guide: How to Use XL Candy Pokémon GO
by Jenefey Aaron Updated on 2022-08-12 / Update for change location
Here's everything that you need to know on how to use XL candy in Pokemon GO. Because here we will not only give details about the XL Candy but also talk about ways by which you can get more XL candies in Pokemon GO and become the star of the show.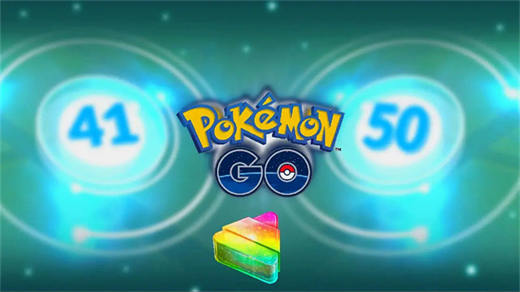 Pre-reading: What Is XL Candy 
Basically, XL Candy is a different type of candy just like normal candy, but it is specific to each pokemon. For example, if you had magikarp candy, then you can get magikarp candy XL. It will show at least you get one xl candy for that specific pokemon. But you need to reach at least level 40 to get XL candy. And here is a question how many XL candies to level 50 Pokémon go? The answer is 296 XL Candies.
How to Use XL Candy Pokémon GO 
Pokemon stops levelling once it reaches 50 with the latest update. To reach that, they need to get and feed the Pokemon XL Candy. If you succeed in getting the XL candies but don't know how to use them, all the effort would be useless. Follow these steps and start using your XL Candies:
Select the Power-up option first to start.
To get to level 50, there is an additional requirement which is stardust. Stardust is a regular candy of Pokemon specie. 
To reach level 50, stardust and 296 XL per non-shadow Pokemon would be required. 
As different Pokemon have different requirements, so the amount of candies varies. 
Once you reach the required number of candies you can then catch up to level 50. 
How To Get XL Candy Pokémon GO 
There are certain methods to get XL Candy in Pokemon Go. Following are some of the methods that will show.
1. Catching Pokemon
Catching Pokemon in a will has a chance to get 1-3 XL Candy. The higher the cp level of the pokemon, the higher chance of dropping XL candies.
2. Trading
Trading can get you a chance of getting one XL candy. And there is a random chance of getting one extra candy when you trade, which is the further those two pokemon were caught, the higher chance of getting the XL candy. 
3. Transferring Pokemon
Transferring the pokemon with higher CP can have a higher chance to get XL candy. But only one XL candy you can get from transferring per pokemon.
4. Hatching Eggs
The longer egg distance will have a higher rate to get XL Candy. Here is the chart of how many candies you can get from hatching eggs and the rate of hatching eggs to get XL candies.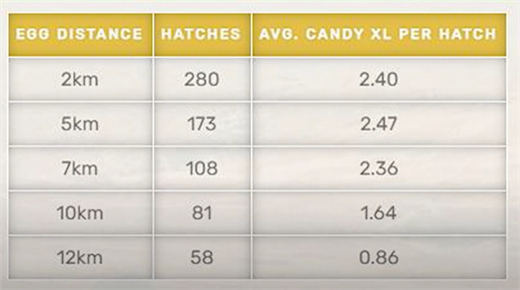 5. Walking a Buddy
The mechanism of this method is just like getting normal candies. As you walk and reward with one regular candy, you have a chance to get an XL candy.
6. Feeding Berries
Feeding berries also have a chance to get XL candy. However, its drop rate is super low. Some players said that feeding a thousand berries to pokemon in gyms only gets one XL candy.
7. Transferring Candy
You can transfer 100 regular candies to 1 XL candy on the pokemon interface. 
How to Convert Candy to XL Candy Pokémon GO
The methods that can help in showing how do u get XL candy in Pokemon GO were discussed above. But if you want to achieve the XL candy so bad, then trade it with regular candies. The cost is higher which is 100 for 1. 
So make sure you have enough regular candies so that you can trade those for XL candies. Also, when you catch a legendary, mythical, or evolved Pokemon, XL candy will be your prize. 
And here is how to do it: Select a Pokemon>Tap the menu on the right bottom corner> And you will see the transfer option if you have reached level 40.
How To Get XL Candy Pokémon GO Quickly 
What is the fastest way to get XL candy quickly? The best way is to catch more high CP Pokemon and transfer them to get more XL candy. With the help of Tenorshare iAnyGo, you are free to go around the world to catch the Pokemon you want. 
With its joystick feature, you will be able to spoof your location and avail more exciting features. Follow these steps to enjoy the feature of the iAnyGo Joystick Movement.
Launch the program on your computer. Now choose the joystick movement mode on the home screen. You will find the joystick on the lower-left corner of your screen.

Connect your iPhone to the computer.

Now set the movement speed by dragging the slider and use the joystick to start the automatic movement. This is how you will use the iAnyGo go joystick movement which is very simple and easy to use.
Wrap Up 
How to use xl candy Pokemon GO? Believe that you have figured out this question. With the help of Tenorshare iAnyGo, you can get XL candy more easily and quickly.