Top 5 Solutions to Fix iPhone won't Turn on
Being the widely used mobile devices, iPhones have a huge consumer base worldwide. But, there are times when an iPhone acts weird putting you in trouble. Like, when you need to make an urgent call and the iPhone won't turn on at all. If you have ever faced this issue and want to know how to turn on iPhone 6/7/8/X while it doesn";t respond to your commands. We are at your side to help you throughout.
In this article, we are going to offer you solutions for resolving iPhone not turning on issues. Moreover, if you have an iPad won";t turn on from black screen then we got the fixes for that too.
Solution 1: Recharge to Fix iPhone won't Turn on
Sometimes an iPhone shows black screen and won";t turn on because of a discharged battery. You can resolve this issue by charging the iPhone enough to get turned on. Make sure that you have taken a genuine Apple authorized charging adapter and USB cable. Get the iPhone charged for at least 2 to 3 hours and then only turn on the device.
Solution 2: Force Restart an iPhone That Won't Turn On
When your iPhone will not turn on after repeated efforts, you needn";t lose sleep over it. Tricks like force restarting the iPhone usually fixes minor glitches with iOS. No matter which iPhone model you have, we have answers for all of them.
For iPhone 6/6S/6 Plus and older models
Hold the "Home"; and "Sleep/Wake"; buttons together until you see the Apple logo glow on screen.
For iPhone 7/7 Plus
Hold down the "Volume Down"; and "Sleep/Wake"; buttons together till you see the Apple logo surface on screen.
For iPhone 8/8 Plus/X
Tap the "Volume Up"; button and quickly release your finger. Repeat the same with the "Volume Down"; button as well. Push the "Sleep/Wake"; button and hold until you can see the Apple logo appearing on screen.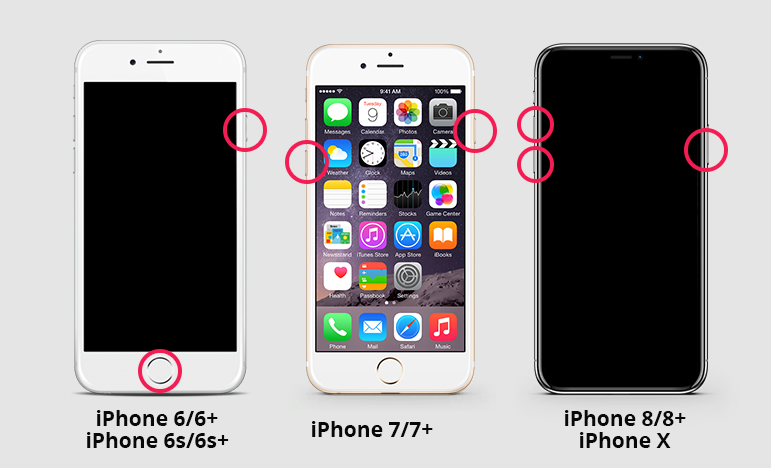 Solution 3: 1 Click to Fix iPhone won't Turn on with ReiBoot Free (No Data Loss)
When all the above ways turn futile and you are clueless about how to turn on iPhone there is a savior right here for you – Tenorshare ReiBoot. This wonderful desktop software can possibly fix any iOS and bring your iPhone/iPad back to work. Apart from that, it can also repair Siri/Apple TV with ease. It helps reboot the iPhone that won't turn on with simple clicks. Apart from that, it also resolves issues such as iPhone stuck on Apple logo, black screen, frozen or disabled screen etc. This tool supports all iOS device models. It works both on Windows and Mac computers.
Here is the detailed guide to fix iPhone 6 won't turn onissue –
Step 1: From the official website of Tenorshare ReiBoot, download and install the application on your computer.
Step 2: Once you have installed the software on your system, launch it to start repairing your iPhone.
Step 3: Get a lightning cable and connect your iPhone to the computer. Allow ReiBoot to detect your iPhone automatically. Now, hit the "Repair Operating System".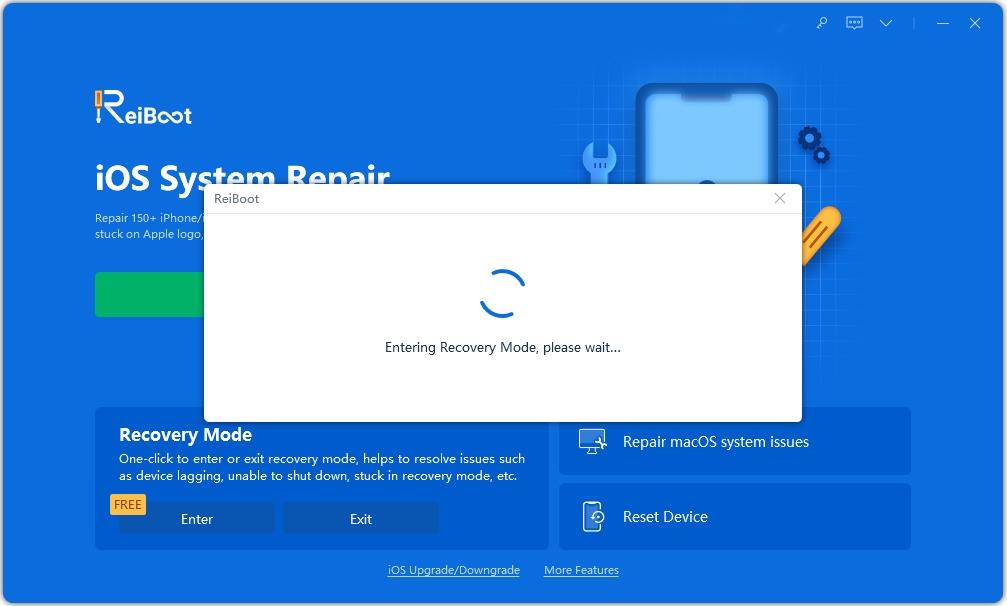 Step 4: Click "Fix Now" to get into the firmware download screen.
Step 5: Choose a download path and start downloading the fimware package online. You can also import it manually if you have already downloaded.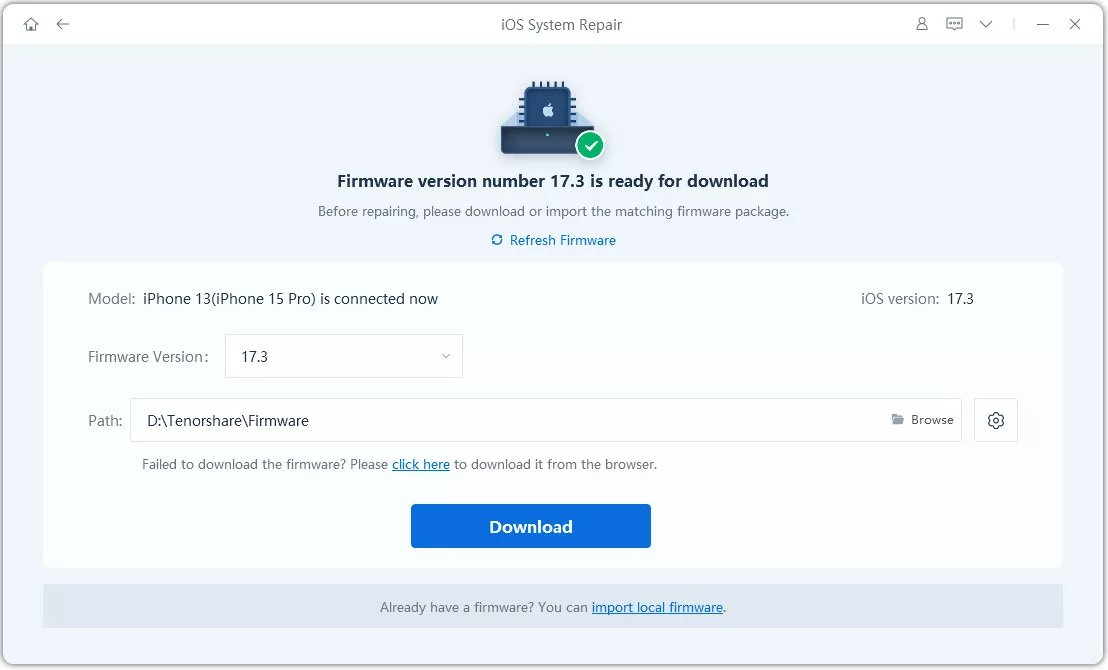 Step 6: Click "Start Repair" to repair operating system. After the repairing, your iPhone and iPad will reboot like a new with all the data kept.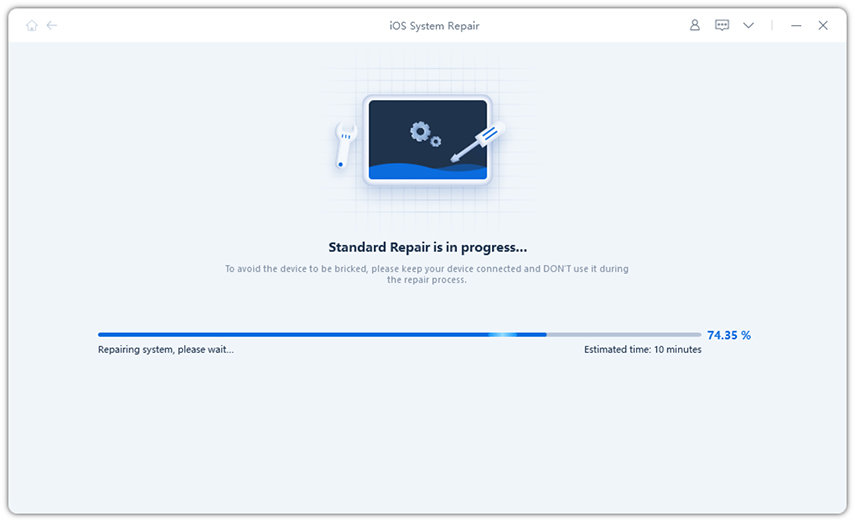 Solution4: Restore with iTunes
You can restore your iPhone using iTunes and resolve the annoying issue of seeing a black screen or the device not turning up. However, the process involves data loss,so you can free backup your iPhone using iCareFone before restore. Ensure that you have an updated version of iTunes on your computer.
Here are the detailed steps for restoring your iOS device with iTunes:
Launch iTunes on your computer and then get a lightning cable to connect your iPhone/iPad.
On the iTunes interface click on your iPhone and then look for the "Summary"; tab on the left side panel.
Under the "Summary"; tab tap on the "Restore iPhone"; button and then confirm your actions by tapping "Restore"; when prompted.

Solution 5: Contact Apple Genius Bar to Repair iPhone
If none of these methods is able to fix the problem or your iPhone won't turn on due to hardware issues such as Water damage or accidentally dropped your iPhone, I suggest contacting Apple Support to set up service, or other options.