Top 12 Methods to Fix iPhone Says No Service on iOS 15
by Jenefey Aaron Updated on 2021-10-15 / Update for iPhone Fix
Good day, After installing iOS 15 my phone at times go offline 'No Service'. l have to reboot my phone always."

-- From Apple Discussion
When the iPhone says No Service, you are unable to make or receive phone calls, send text messages, or connect to cellular data until you have this error fixed. In this article, we will explain why your iPhone says No service and show you 12 useful ways to fix No Service on iPhone.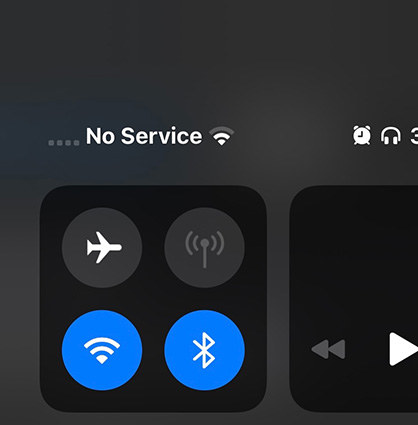 Part 1. Why My iPhone Says No Service on iOS 15?
The issue will appear in the areas with no network coverage, or in the areas where network coverage is poor when you can also see a message "searching for service". Before we get to the solutions to the iPhone no service problem, it is important to understand why this is happening. The following are the top reasons why your iPhone says No Service or gets stuck searching for service:
Issues with your carrier or account

If the carrier suspects you have a fraudulent activity or your device is blocked from receiving cellular services, it will affect your service.
SIM card Damage

If your SIM card is damaged in some way, it may not be able to access your network carrier and as a result, your iPhone may be unable to find.
Poor Network

It is also possible that there is poor network coverage where you are. Your network carrier may not have covered all areas hence your iPhone may be unable to connect in certain areas.
Software Problem

Software flaws on your iPhone can also interfere with the network connectivity. If for instance the problem began as soon as you downloaded a third-party app or updated iOS, the problem is software related.
Part 2. How to Fix iPhone Says No Service or Stuck on Searching for Service?
Regardless of what the main cause of the problem is, one or more of the following solutions should get your device working normally again;
1.Check the Carrier
The first thing you should do is check with your carrier service provider. It is possible that they may have made some changes that can interfere with your iPhone's network. They may have deactivated service due to late payment or fraudulent activities. Most network carriers will respond to your queries in a very short time and if they are the problem, they often fix it quickly.
2.Update iPhone Software
A software update can also work to fix the problem. Go to Settings > General > Software Update and if one is available, tap on "Download and Install" to install it.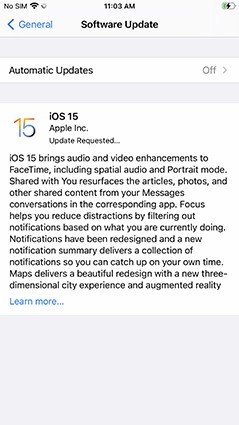 3.Update Carrier Settings
Updating your carrier settings can also work to fix the problem. Go to "Settings > General > About" to check if there is a network carrier update.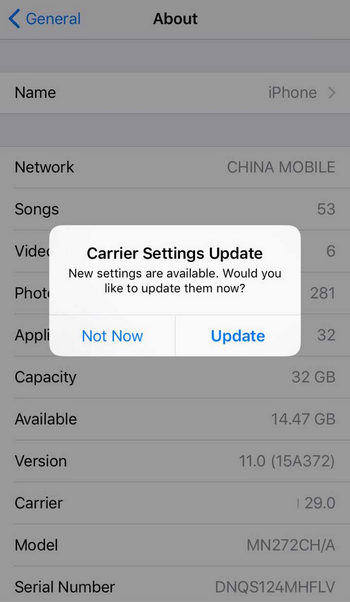 4.Reset Network Settings
Recovery Mode also plays an important role in solving issues that are related to software problems. And if software problems are the reason behind iPhone white screen, then using Recovery Mode assists you on how to fix iPhone 13 white screen of death. Here are the steps on how to use recovery mode.
You can also try to reset the Network settings on you device. To do that go to Settings > General > Reset > Reset Network Settings. You may have to rejoin all your Wi-Fi networks after the reset.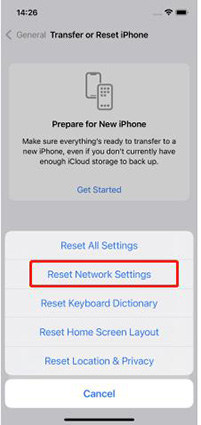 5.Check Cellular Data Settings
You may also need to check your cellular data settings to make sure they are not causing the connectivity error. Begin by checking to ensure that cellular data is set to "ON" You can do that by going to Settings > Cellular > Cellular Data.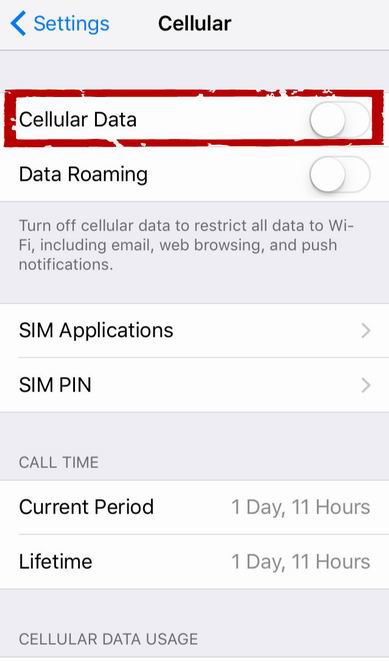 Make sure that "Data Roaming" is set to "ON" if you are travelling. You can also turn off automatic network/carrier by going to Settings > Carriers > and then turn off the switch next to Automatic Carrier Selection.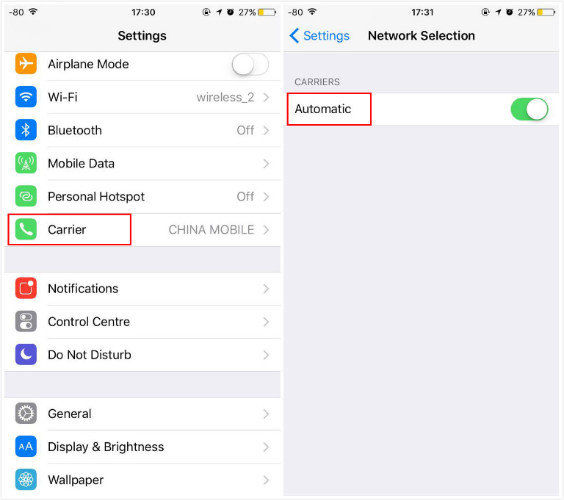 6.Check Physical Damage
You might also want to ensure that the iPhone itself is not damaged in some way. Check for any hardware damage on the device that could be causing the issue.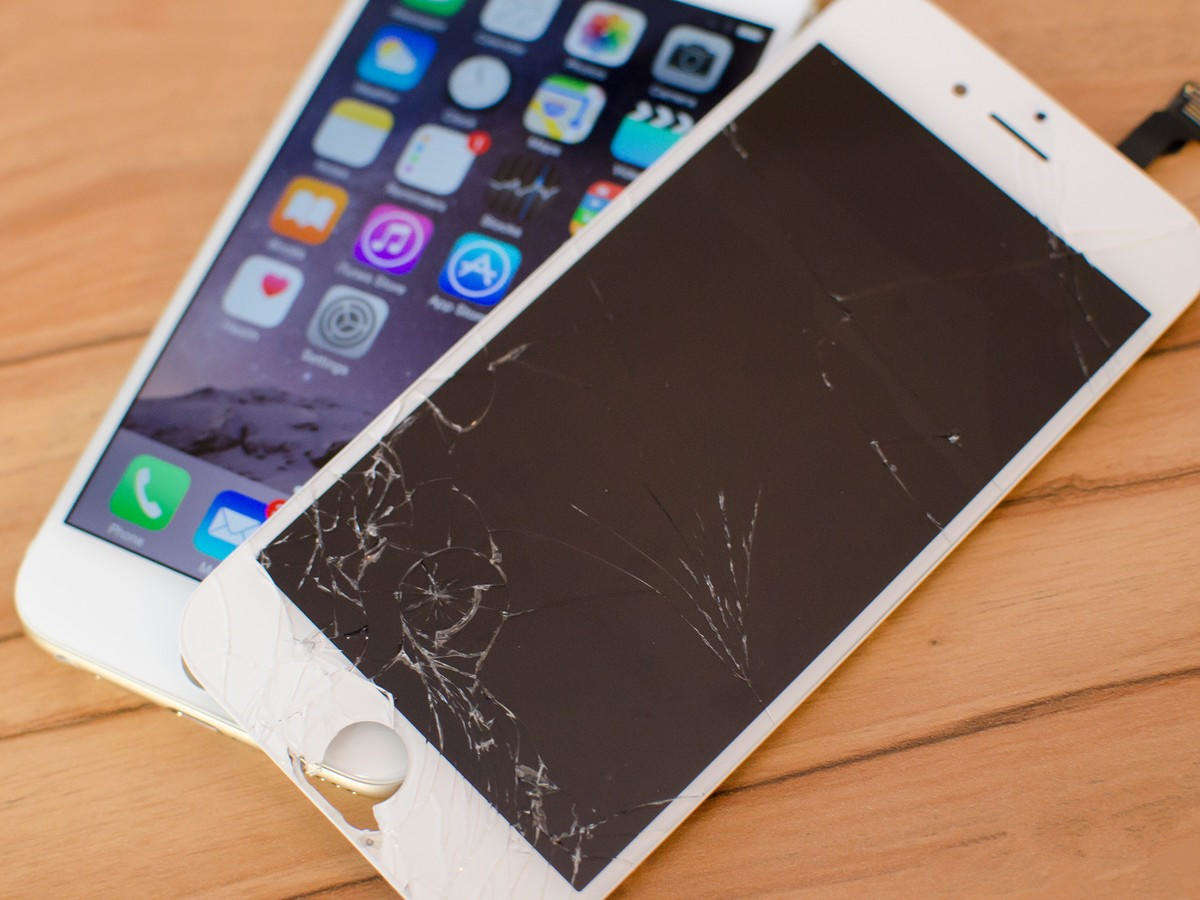 7.Turn Airplane Mode on and Off
Turning on Airplane and then turning it on again can refresh the network, allowing the iPhone to easily reconnect. Here's how to do that;
Step 1: Go to Settings > General and then tap on "Airplane Mode."
Step 2: Turn it on.
Step 3: Wait about 60 seconds and then turn it "OFF" again.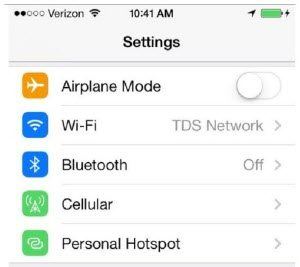 8. Take Out the SIM card and Re-insert it
As we mentioned before, this problem could also be caused by a damaged SIM card or one that is poorly inserted. Open the tray with a SIM ejector and then take out the SIM card. Check it for any damage and it is fine, put it back and close the tray. Check if the network has been restored.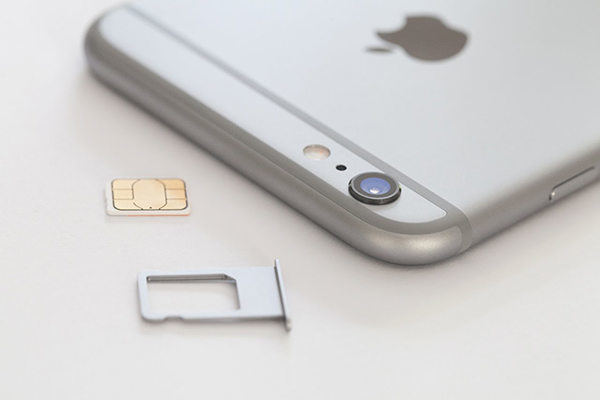 9. Change Voice and Data Settings
Changing the voice and data settings can also help to solve the problem since some voice and data signals in a nearby area can interfere with your iPhone's connection. These simple steps will help you change the settings;
Go to Settings > Cellular
Tap on "Cellular Data" and then "Voice and Data."

You can then switch from 4G to 3G or from 3G to 4G.
10. Check Date and Time Settings
You should also ensure that the data and time settings on the device are up to date since the iPhone relies on this information to connect to a network. To do that, go to "Settings > General > Date & Time and then turn on "Set Automatically."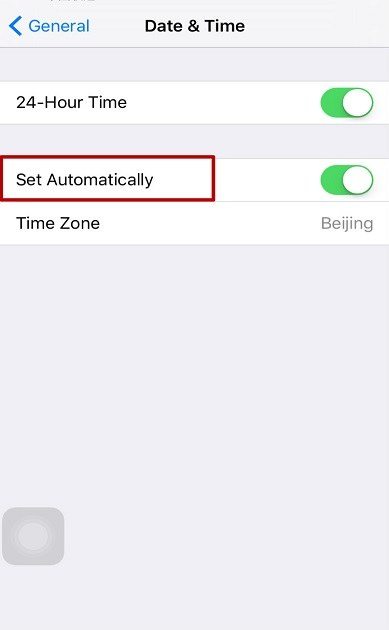 11. Reset All Settings
If the device still won't connect, you may want to reset all settings to eliminate any bugs that could be causing the problem. To do that, go to "Settings > General > Reset > Reset All Settings. Enter your passcode to confirm.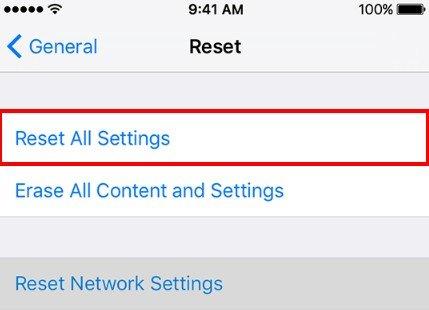 12. Restore iPhone in iTunes
If all else fails, you may need to restore the device in iTunes to fix the problem. Here's how you can do that;
Connect the device to your computer and open iTunes.
When the iPhone appears in iTunes, click on it and then select "Restore Backup."

Locate and select the most recent backup. Click "Restore" and wait for the process to finish.
While a restore in iTunes my work, it often means that you may lose some of the data on the device that was not included in the backup. A simpler, better solution to this and all other software problems associated with the iPhone is Tenorshare ReiBoot. This program can help you fix a device that is stuck in recovery mode, stuck in DFU mode, stuck on the Apple Screen or any of the numerous iPhone software problems you may encounter.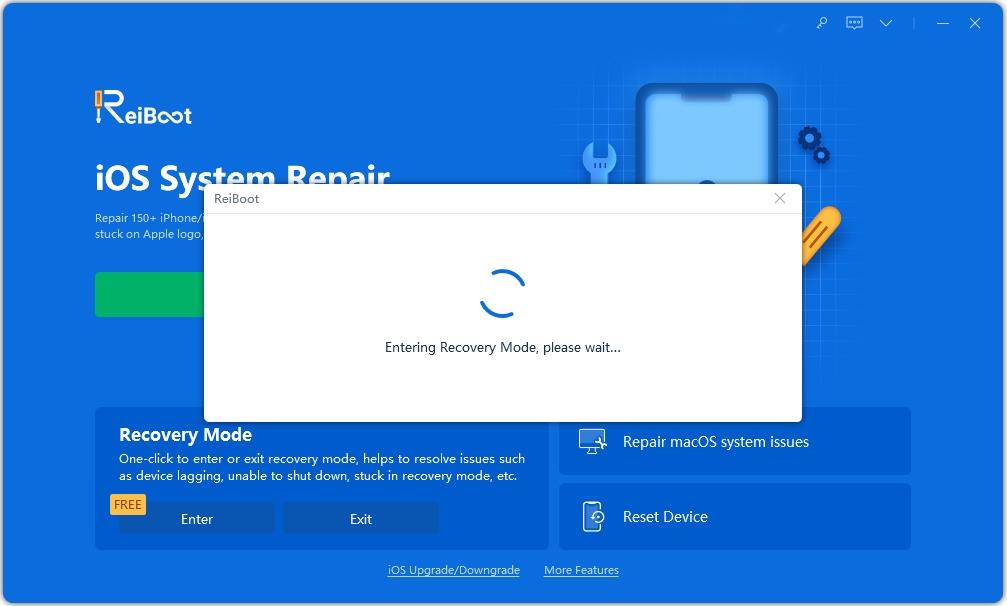 Summary
So the next time your iPhone says No Service or iPhone is stuck on searching for a network, you have a whole list of effective solutions you can try. Share your experience with us in the comments section below.