10 Effective Methods to Fix iPhone 6 Touch Screen Not Working
by Jenefey Aaron Updated on 2020-08-03 / Update for iPhone Fix
iPhone 6 touch screen not working, this problem can be caused by a number of issues. No matter what reasons, the bottom line is that it can be quite distressing especially because it can hinder you from using the device. If your iPhone 6 screen is not responding to Touch, this article analyzes why this may be happening and offers you 10 solutions to fix it.
Part 1. Why iPhone 6 Touch Screen is Not Working Properly
While the reasons why is my iPhone 6 screen not working can be varied, they can all be classified into three categories: hardware related, software related, and full storage.
Hardware Related Reasons
If for instance you dropped your iPhone and the screen cracked, your screen may become unresponsive. This is an example of a hardware problem and can be fixed by replacing the screen. Poor quality screen protectors and a flaw in the iPhone's design can also cause the problem.
Software Related Reasons
Software problems are more prevalent and difficult to diagnose. For example, a jailbreak attempt that didn't quite go according to plan can interfere with the screen's responsiveness. A software update has also been known to cause issues with screen responsiveness. And if you download an App with bugs will trigger this problem as well.
Storage Problem
It is a normal circumstance that when your iPhone has insufficient memory, your iPhone will work very slowly and your touch screen may not respond. You need enough storage for your system to work well.
After knowing the reasons for the iPhone 6 screen not responding, you may want to know how do you fix an iPhone 6 screen that doesn't work. We list 10 solutions based on your different cases. Just reading and select the right one which may be effective for you.
Part 2: How to Fix iPhone 6 Screen Not Responding to Touch
We analyze all situations that trigger the problem of iPhone 6 not responding to touch and provides 10 solutions to Apple 6 users who are suffering from this problem. Just want to let you know, these methods not only work for iPhone 6 but also for other Apple devices such as iPhone 11/XS/XR/X/8/7/SE Second Generation.
1. Repairing iPhone System - the Most Effective and Fastest Method
iOS system bugs may cause iPhone 6 touch screen not working, especially, if you are using the iOS Beta version, such as iOS 14 beta. There are a lot of unknown bugs for released public version, not to say beta version. And in fact, nearly 65% of software problems are caused by system issues.
So repairing the iPhone system is the first choice to solve this problem. Moreover, if you do not know or do not want to waste time figuring out the reasons why your iPhone 6 got this problem, this solution is an effective way for you. Here, we recommend Tenorshare ReiBoot to help you repair the iPhone system without data loss. Follow the below guide.
Visit Tenorshare official website to download Tenorshare ReiBoot. Launch it after succeeding to install it. Select "Repair Operating System".

Click "Fix Now" and follow its guide to set your iPhone 6.

Download the latest firmware package to your iPhone 6. A few seconds later, you will find the firmware downloaded successfully.

Click "Repair" to repair your system. Once the process is finished. You can go to the iPhone 6 to set your iPhone and then, you can use it without a touch screen problem.
This solution is the effective and fastest method to fix iPhone 6 touch screen not working caused by software issues. But It is a paid solution. If you do not want to pay and do not care about your time. Then, you can go forward below the solutions.
2. Remove Screen Protector to Fix iPhone 6 Screen Not Working
Like we mentioned before some low-quality screen protectors could interfere with the screen responsiveness. You can remove the screen protector and check if the screen is responsive again.
3. Wipe Screen to Solve iPhone 6 Screen Not Responding Problem
Dirt, dust and dirty or greasy fingerprints can also cause the iPhone 6 screen to stop working. Try wiping away the dirt on the screen with a soft cloth to see if this helps.
4. Adjust 3D Touch Sensitivity Slider to Repair iPhone 6 Screen Stops Working
You can also adjust the 3D Touch sensitivity on your iPhone to fix this problem. To do it, kindly follow these simple steps;
Go to Settings > General >Accessibility

Move the slider to adjust 3D Touch sensitivity to the Firm and see if this fixes the problem.
5. Release Memory to Deal with iPhone 6 not Responding to Touch
With full memory, you may not get the iPhone 6 screen touch response. In this case, you can use Tenorshare iCareFone free backup feature to back up your iPhone data to your PC, then, delete some data on your iPhone to release its storage.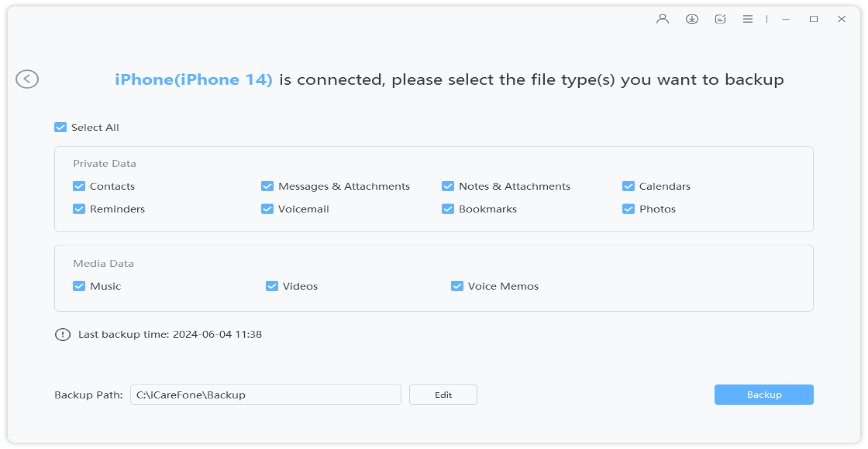 6. Uninstall a Specific App to Restore iPhone 6 Unresponsive Screen
Sometimes a third-party app that you installed on your device could cause the problem. If you suspect that this is the case, try uninstalling the app from your device in these simple steps;
Locate the app icon on your home screen and tap and hold on until the icons begin to wiggle.
Tap on the "X" located near the icon to delete it.

Confirm that you want to delete the app and it will be removed from your device.
7. How to Fix iPhone 6 Touch Screen not responding with Restart iPhone
Reboot your iPhone 6/iPhone 6 plus press, and hold the Home and Sleep/Wake button until you the Apple logo appears on the screen. When the device restarts, check if the touch screen is working again.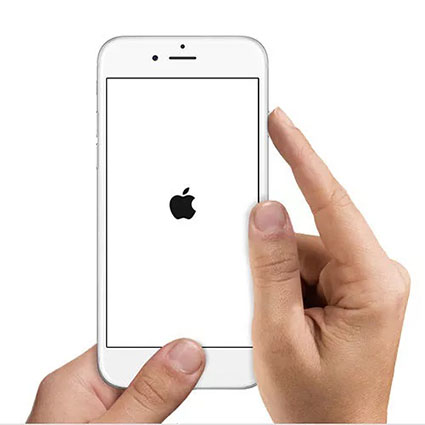 8. How to Fix Unresponsive iPhone 6 Screen via Update the iPhone Software
Updating the iPhone software can also help fix any bugs in the settings that could be interfering with the screen's responsiveness. To update the software, follow these simple steps;
Go to Settings> General > Software Update

If a software update is available, click on "Download and Install" to begin the process.
9. Restore iPhone as New to Fix Touch Screen not Working on iPhone 6
Another way to fix the problem is to restore the iPhone as new in iTunes. This will erase all the data and settings on your device and consequently erase any setting that could be causing the problem. Follow these simple steps to do it;
Open iTunes on your computer and then connect the iPhone to the computer using USB cables.
Select the iPhone when it appears in iTunes and the summary panel, click "Restore iPhone."
Click "Restore" to confirm. This will erase the device and install the latest software. You can then set it up again and see if the problem is gone.
10. Contact Apple Support
If you try the above methods, but still cannot fix iPhone 6 not responding to touch, your last option is to contact Apple support to get help as it may be the problem of hardware. You check how to get help from Apple via online https://getsupport.apple.com/ or you can go visit their offline support center.
The Bottom Line
IIf your iPhone 6 touch screen not working, one of the solutions above should help you fix it. If you want to get the fastest way and do not want to check the solution one by one. The first solution Tenorshare ReiBoot is the best choice for you.
People Also Ask
Q1. Why my iPhone 6 touchscreen is not working
There are three reasons: Hardware, software,and memory problems. Your screen may be broken, your iPhone system or software may have bugs or your storage may be too full. All these reasons may cause your iPhone 6 touch screen not working.
Q2. How do you fix an unresponsive touch screen on iPhone 6?
You need to try 10 methods: Repair your system with a third-party tool, ReiBoot for example, remove iPhone 6 screen protector, clean screen, adjust 3D touch sensitivity, release iPhone memory, uninstall apps which cause the problem, restart your iPhone, update iPhone system to latest version, restore iPhone with iTunes. If you tried all these methods, but still cannot get it to work, you can only take your iPhone 6 back to Apple to get it repaired.
Fix iPhone Stuck and Update Issues without Data Loss