Symptoms
1. iPhone 6 touch screen become unresponsive with a gray flickering bar at the top of the screen. This hardware flaw is also known as the "Touch Disease". Note that this issue is unique with Phone 6 and iPhone 6 Plus. (See Solution 1)
2. iPhone screen keeps flickering when you're switching between apps, using 3D Touch or trying to search your iPhone with Spotlight. It could happen to iPhone 7, iPhone 6s, iPhone 6/5s and lower. (See Solution 2, Solution 3, Solution 4, Solution 5)
Note: If the iPhone is bought within 30 days, you can replace a new one at Apple Store.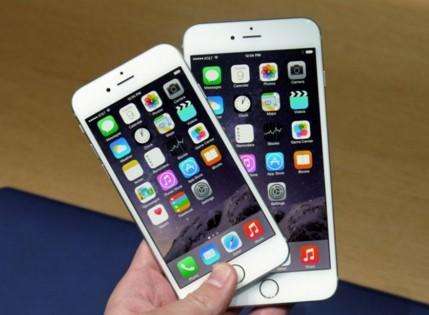 Recommended Solutions to Fix iPhone Screen Flickering
Solution 1. Apple Multi-Touch Repair Program for iPhone 6 Plus
As described in symptom 1, the iPhone 6 "Touch Disease" is said to stem from Apple's design of its logic board for this particular phone. This board is home to most of the circuits that make your iPhone work, including the processor, storage, and touch controllers.
Apple has come up with Multi-Touch Repair Program to fix iPhone 6 Plus "Touch Disease", which claims to repair affected devices for a flat service price of $149. In order to have your devices repaired, you can visit either an Apple Authorized Service Provider, an Apple Retail Store, or contact Apple Technical Support.
Reference: https://www.apple.com/support/iphone6plus-multitouch/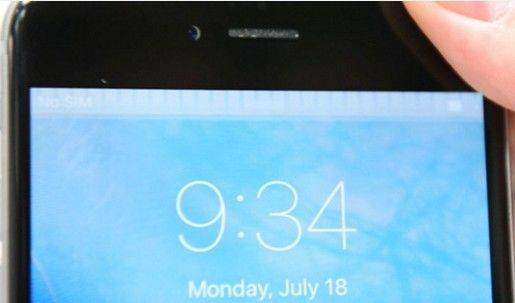 How to fix iPhone flickering screen if yours is not the gray flickering bar in iPhone 6 and iPhone 6 Plus? In this case, it might be resulted from some software issue or instability. Check the following solutions.
Solution 2. Close All Open Apps
Double click home button.
All open apps will appear in a mini version on your screen.
Sweep each app up to close it.
Solution 3. Hard Reset or Force Reboot iPhone
Simultaneously press and hold Home and Sleep/Wake buttons until screen goes dark. Hold Sleep/Wake and Volume Down buttons if it's iPhone 7 and 7 Plus or later.
In 2 or 3 minutes, when the Apple logo appears, you can be sure that iPhone is booting up.
A hard reset would wipe out all data on your iPhone, if this is not what you expected, you can use Tenorshare ReiBoot to force reboot iPhone.
Free Download
For Win 10/8.1/8/7/XP
Secure Download
Free Download
For macOS 10.13 and below
Secure Download
Download this free program to your Windows PC or Mac.
Start Tenorshare ReiBoot from PC and connect iPhone to this same PC.
As the program interface shows up, click Enter Recovery Mode. Then click Exit Recovery Mode. iPhone will then reboot itself.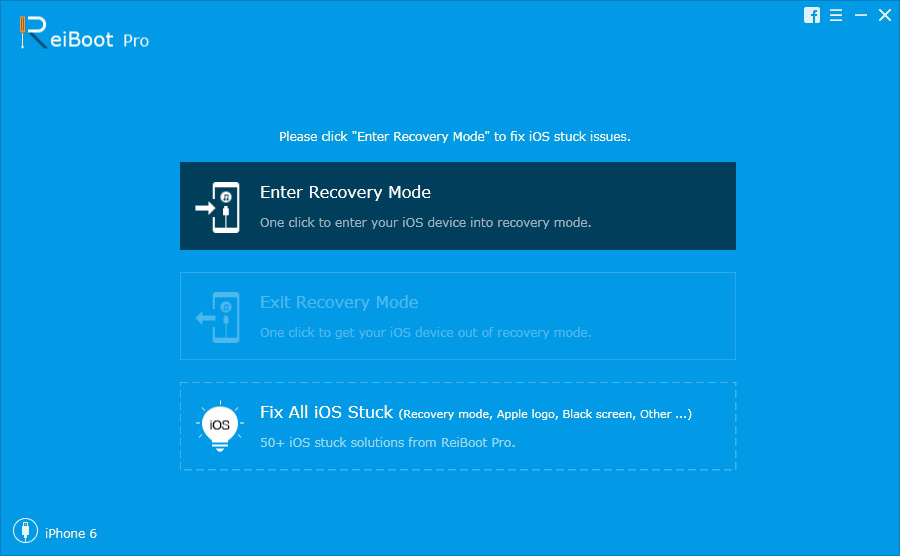 Solution 4. Turn Brightness Down
Instead of rebooting and hard reset, there's another easy fix that worth trying.
Go to Settings—>Brightness, set your brightness to the lowest possible and keep this state for some time. Also disable Auto-Brightness.
After about ten minutes, set the brightness back to full and the screen wasn't flickering anymore.
Solution 5. Turn Reduce Transparency On (for iPhone 6s Plus)
The Reduce Transparency option makes the iPhone 6s Plus graphical workload less by removing some of the transparent aesthetic features Apple has put into iOS 9. Spotlight, for example, has a grey background with Reduce Transparency turned on instead a murky image of your home screen wallpaper.
Go to Settings -> General -> Accessibility -> Increase Contrast -> Reduce Transparency
Turn Reduce Transparency on.
After this, your iPhone 6s Plus will be as buttery smooth as a regular iPhone 6s. For your information, we've also collected Top 14 iOS 10 Problems and Fixes, check for details if you're interested.
Free Download
For Win 10/8.1/8/7/XP
Secure Download
Free Download
For macOS 10.13 and below
Secure Download
Related Articles
comments powered by