How to Repair Cracked iPhone Screen
by Jenefey Aaron Updated on 2019-07-25 / Update for iPhone Fix
Cracking your iPhone's screen, or for that matter iPod/iPad's too, is a very sad and annoying issue to deal with. Accept it fellas, we have at least once broken or iPhone's screen by simply mishandling it and dropping it somewhere. When you go ahead to pick your dropped iPhone, you are aware of the reality and that is—a broken screen. Though is it bad to have your screen broke, but it is surely not the end of the world. You've got options here. The very first question coming to your mind will be—is my iPhone screen repairable? Of course, yes!
In the below article, we will be discussing the different ways to repair a cracked screen of your iPhone. Worry not fellas. We will repair your screen without further ado. Below are discussed all the tips to help you mend your iPhone's cracked display.
Note: Before you start using tips below to fix your iPhone try to backup your device firstly. Because repairing cracked iPhone screen may erase your iOS device. iCareFone is a nice choice to back up iPhone free even when iTunes cannot recognize your cracked iPhone.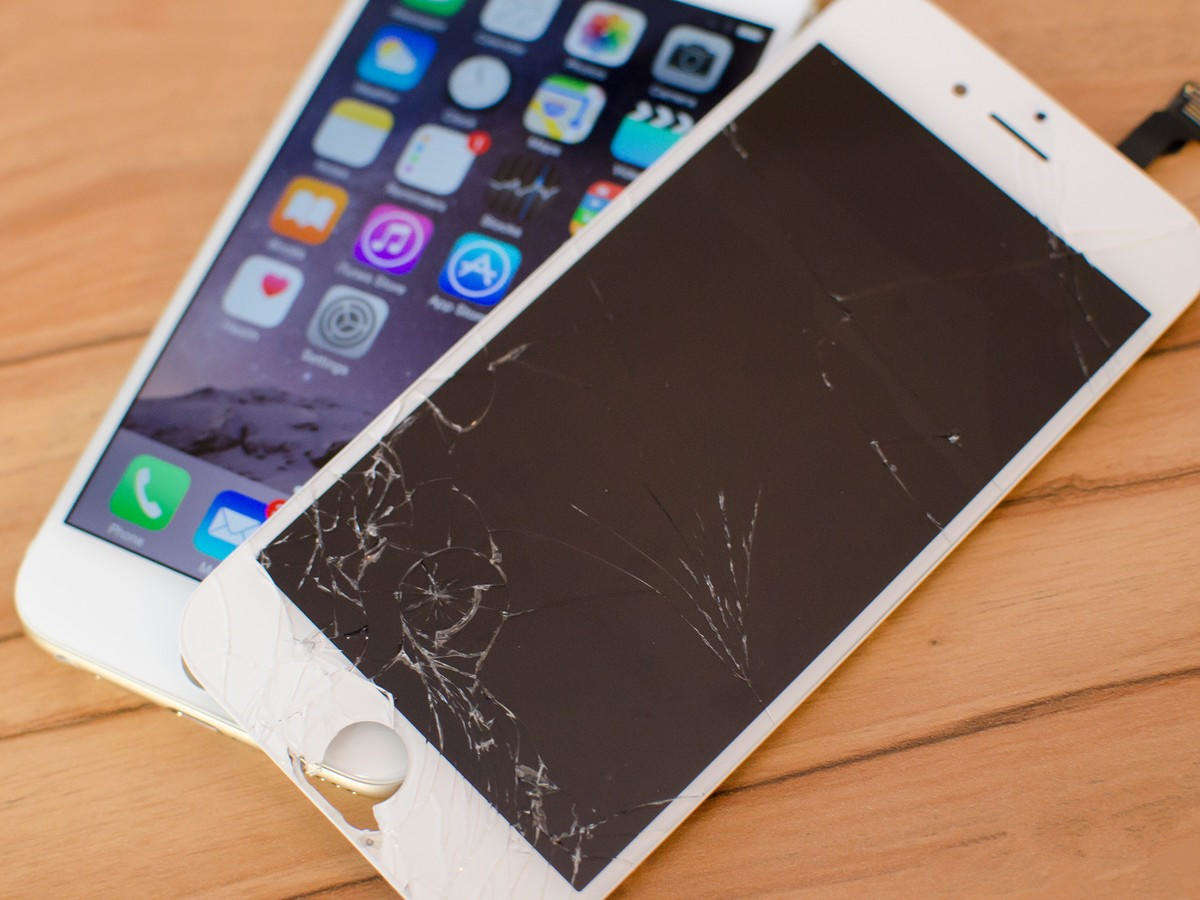 Part 1: Diagnose the Damage
Before you even think of choosing an appropriate solution for your shattered screen issue, first get to know how deep is your iPhone's damage. It is better you analyze the problem from your end first and then approach a repair shop. May be, in some cases if you are lucky, only the screen guard of your screen is cracked. Even in this case, it seems the screen is broken. So have a close look at the damage done.
Part 2: How to Repair iPhone Screen
1. Apple Repair
Apple is always there for your help and will no doubt repair your damaged screen. However, you have to pay some cost. Though the damage was free, repairing is just not. Although your iPhone is in its warranty period, the accidental damage is simply not covered as per the standard warranty.
In case you paid an extra ounce for AppleCare+, the cost of repair won't be that high comparatively. AppleCare+ comprises the repairing of up to two accidental damage cases. However, you have to bear the excess fee. Users require to spend $29 to get their iPhone display fixed whatever model it is. Apart from this, other repairs cost $99. If you have not gone for AppleCare+, be ready to spend your entire month's salary or may be two if you have iPhone X. So better contact Apple to get an idea of the price you have to pay to get your iPhone screen repair.
2. Online Service
Another option to consider while repairing is the online repairing service. This is the latest trend in the market going on. Also, these businesses have become very popular than ever in no time. The reason people opt for online service for their iPhone screen repair is their busy schedule. Nowadays, people hardly have time to repair broken screen on iPhone taking the damaged device to a nearby shop.
Though online repairing service sounds very easy as all you need to do is apply online for the repair service and wait for someone to pick your damaged device. But there is a down side too. The price factor can impact you a lot in this case. As online service has become a good business for people, there is high competition and so you need to find a cost-effective one.
3. Local Repair Shops
Local repair shops are everyone's favorite. These are the one-stop solution for most of the people out there. May the issue be any, damages screen or locked iPhone, local repair shops are all-time ready to solve your problems. Apart from this, everybody is aware of the "iPhone screen repair near me" concept; you need to do a lot of research to find the best one for you.
Another advantage of these local repair shops is—there are way too many options to choose from. And, you can bargain too, in some cases. Local repair shop is the most preferred option because some people just love caring their iPhone too much. And this is not possible in case of online repairing. Other advantage of locally repairing the iPhone is, you know whom to contact and where to contact if anything goes wrong after repair too.
Though local repair shops are having various benefits, the highlighting negative point of them is the quality. There are some of them who are just there to make money and are least bothered about your damage. Companies giving 3rd-party repairing service are found suspicious as far as their quality of products they use for repairing is considered.
4. Fix it On your Own
The final option and the most risky one too is repair your damaged iPhone screen by yourself. It is the best Apple screen repair solution, at least for the peace of your mind, as you are doing it yourself. No risk of faulty products and no risk of quality too. You get all the necessary things required for the repairing process, and get it done by yourself.
Obviously, if you are not a pro in such things, Internet is your best buddy. You can find numerous tutorials providing a step-by-step guide online to repair your cracked iPhone screen. However, the risk remains intact, if anything goes wrong!
Part 3: How to Fix iPhone Stuck Problems
If you are done with iPhone 7 screen repair and yet your iPhone is stuck and not letting you in, you are in need of a helper, who will help solve this issue. The problem can be any software issue, as your iPhone is stuck and dealing with some serious issues. Tenorshare ReiBoot is the best and the most recommended solution for this. It is a free-to-use software that will resolve all your iPhone stuck issue in no time. You can rely on this tool without giving a second thought as your any iPhone-related problem will be solved effortlessly.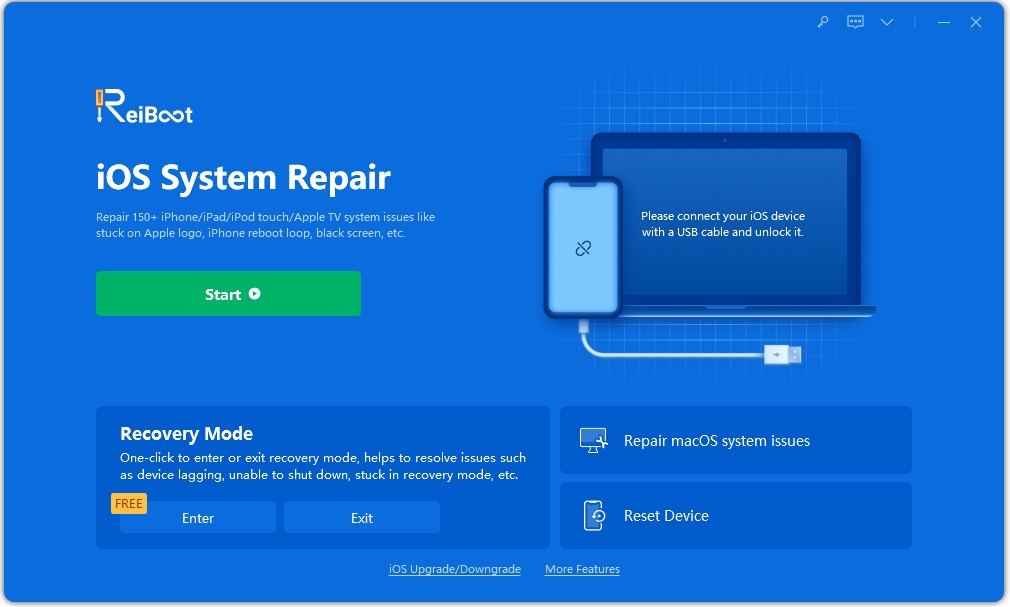 Summary
The above article discusses cracked my iPhone screen repair solutions as well as problems. Apart from this, the downsides of every solution are also provided to give a clear point of view. Let us know if these helped you in any way by commenting below.