How to Fix iPhone Stuck in Headphone Mode Issue
by Jenefey Aaron Updated on 2022-04-26 / Update for Fix iPhone
First we will see the reasons why is your iPhone stuck in headphone mode. Once we are aware of the culprit we can easily find an appropriate solution for that. There are many reasons as to why you are facing iPhone stuck on headphone mode tried everything issue. Few of them you may already know and others you may have not even have heard of. Below is a list for your reference. Check if you get your culprit in there.
Hardware problem
Headphone jack malfunctioning
Software issue
Dirt or debris in your headphone socket
Water damage
You can also check the video below to get your problem fixed.
Part 1: iPhone Stuck in Headphone Mode with Headphone Jack
Before going to the deep knowledgeable solutions and scratching our heads, first let us try some simple and easy solutions to bring out your iPhone from headphone mode. Try one of the following solutions if you are dealing with "iPhone says headphones are in when they are not" problem.
1. Try to Clean headphone and lighting port:
Due to our rough handling of iPhone, there are high chances that the headphone as well as lighting ports are full of dirt and debris. So the first thing to do id clean them up. You can even use a cotton bud to clean the ports and free them of any dirt or debris.
2. Turn on Airplane mode:
Turning on Airplane mode is similar to going offline; the only thing is your iPhone is not turning off in real. To turn on Airplane mode Settings >> Airplane mode. Tap on the Airplane mode icon to turn it on. Wait for at least 5 minutes to then turn it off again. Simply click on Airplane mode icon to turn off the mode.
3. Free up music app:
Yes, storage is a matter of concern. Check whether your music app is overflowing with your favorite songs. If yes, you immediately need to free it up a bit at least. Simply delete some of the unwanted or not-so-favorite songs from the music app.
4. Check battery:
This point can never come to your mind, but is indeed an important one. If you are dealing with iPhone 6 stuck in headphone mode problem, just have a look at your battery. Is it sufficiently charged?
5. Close all Apps:
Simply shut off all the apps running on your iPhone to solve the issue "iphone stuck in headphone mode nothing works". Also check if any app is running in background without your knowledge; check that too.
Part 2: No Headphone Jack, iPhone Still Stuck in Headphone Mode?
We have checking and applying simple tricks to know how to fix an iPhone stuck in headphone mode. If the simple ones don't show their magic, we need to move on and go for the actual solutions. Below are some of the top solutions to solve iPhone stuck in headphone mode issue.
You may also be interested in: [Fixed] iPhone 6 Headphones Not Working
Method 1: Turn On Airplane Mode
This is a swift and uncomplicated solution for headphone mode stuck issue. You can call it a trouble-free one. If you are sure that the headphone jack is not the one creating the issue, try putting your device on Airplane mode. Go to Settings >> Airplane mode to put your device in Airplane mode. Wait for a while, may be for 5 minutes or so, and turn it off again by tapping on the Airplane mode button again.

Method 2: Use Bluetooth Speaker to Fix iPhone Stuck in Recovery Mode
If you are still dealing with iPhone stuck headphones problem, instead trying ways for headphone jack, try using a Bluetooth speaker. By pairing your device with any Bluetooth device, your iPhone may come out of headphone mode. Turn on the Bluetooth of your iPhone by going to Settings >> Bluetooth. Once connected to the Bluetooth speaker, simply play something, may be a song. At the same time, just turn off your iPhone's the Bluetooth.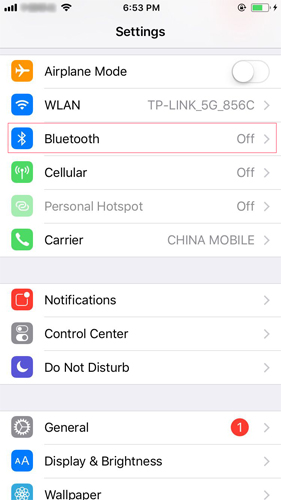 Method 3: Reboot iPhone to Fix iPhone Stuck in Headphones Mode
Rebooting your iPhone gives you high chances of solving the issue "my iphone is stuck in headphone mode". The solution always gives good results without any efforts made. To reboot your iPhone, follow below steps.
For iPhone 13/12/11/XS/X/8: Long press the volume up button. Now release it. Swiftly hold and release the volume down button. Now press and hold the side button until the device switch offs and turns on again. Let go the button once the Apple logo is displayed.
For iPhone 7/7 Plus: Promptly push lock button and simultaneously press volume down button. Free both buttons when the Apple logo is displayed.
For iPhone 6/6s/SE/earlier: All together press Home and power button. Continue pressing both the buttons unless Apple logo is seen. Now release the buttons and wait for the device to restart.
Method 4: Change iPhone Settings to Get iPhone Out of Headphone Mode
There is a hidden setting in Accessibility named Call Audio Routing. This setting gives permission if audio is enabled during FaceTime audio calls or phone calls. So have look at these settings too. Navigate to Settings >> General >> Accessibility >> Interaction >> Call Audio Routing. Here Automatic should be tick by default. If it is not, just change it to Automatic.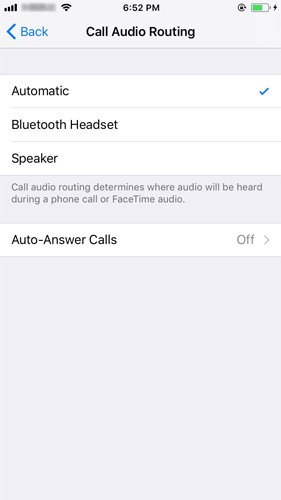 Method 5: Record a Sound
Many iPhone and iPad users noticed that after recording an audio, their device has come out of headphone mode. You can too go for this solution and check whether it works for you or not. You can use any third-party recording app such as Voice Memos or simply record a video with your device's camera.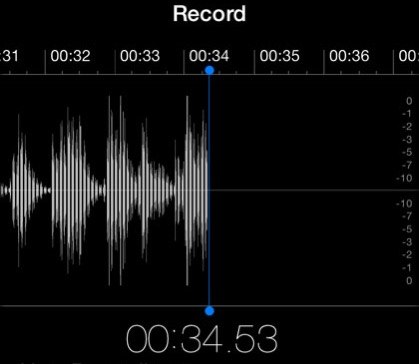 Method 6: Play Music
People have also reported that playing music solved their iPhone stuck on headphones no sound problem. For this, simply play any music with Apple Music, iTunes, Spotify and so on. You can also use any music-related app. With your headphones plugged in, play any track. Now wait until the screen gets locked automatically. Once locked, unlock the iPhone and stop playing the track. Remove your headphones and immediately play any song or video. Check if your speakers are working now.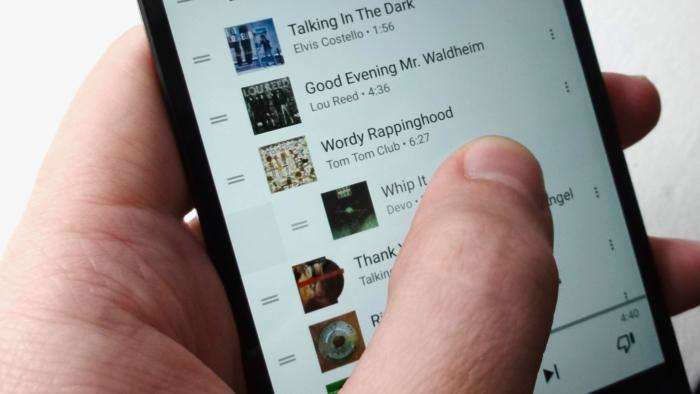 Method 7: Put iPhone into DFU Mode
If the solutions didn't work, put your iPhone in DFU mode. Your device speakers can start working and your iPhone will get out of headphone mode too. Follow below steps to put iPhone in DFU mode to fix "iPhone thinks headphones are in" issue.
Step 1: Hook up your PC with your iPhone using a USB cable. Now, open iTunes and press & hold the Home as well as Sleep/Wake button. The buttons should be pressed exactly for 10 seconds.
Step 2: When the screen goes black, release only the Sleep/Wake button. Do not release the Home button until you see an iTunes message confirming that your device is detected in recovery mode is seen.
If you see a complete black screen, your iPhone has entered DFU mode successfully.
Method 8: Repair iPhone System to Fix My iPhone is Stuck in Headphone Mode (No Data Losss)
Sometimes the iPhone headphones not working could be caused by iOS system malfunction. I will recommend you to use Tenorshare ReiBoot to recover iPhone system. This process won't cause data loss.
Launch ReiBoot and choose "Repair Operating System" feature. The system recovery aimes to fix 50+ iOS system issues including iPhone headphones mode, iPhone recovery mode loop, iPhone stuck on Apple logo, black screen.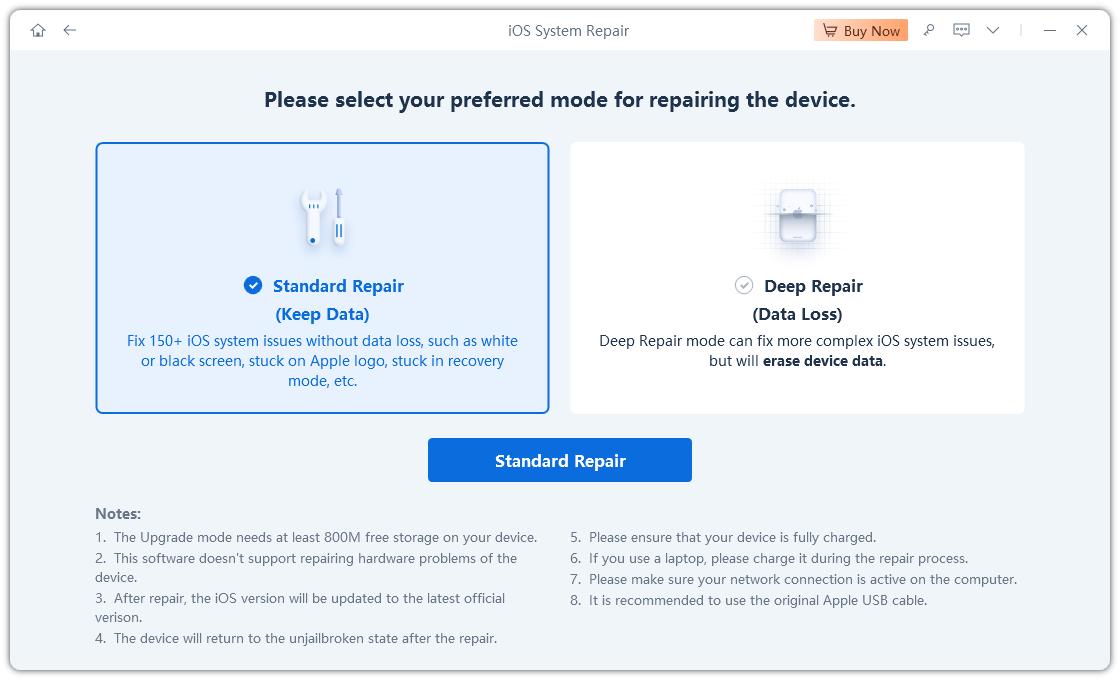 Click Download to download the latest firmware package. Your iOS will be up to date after system recovery.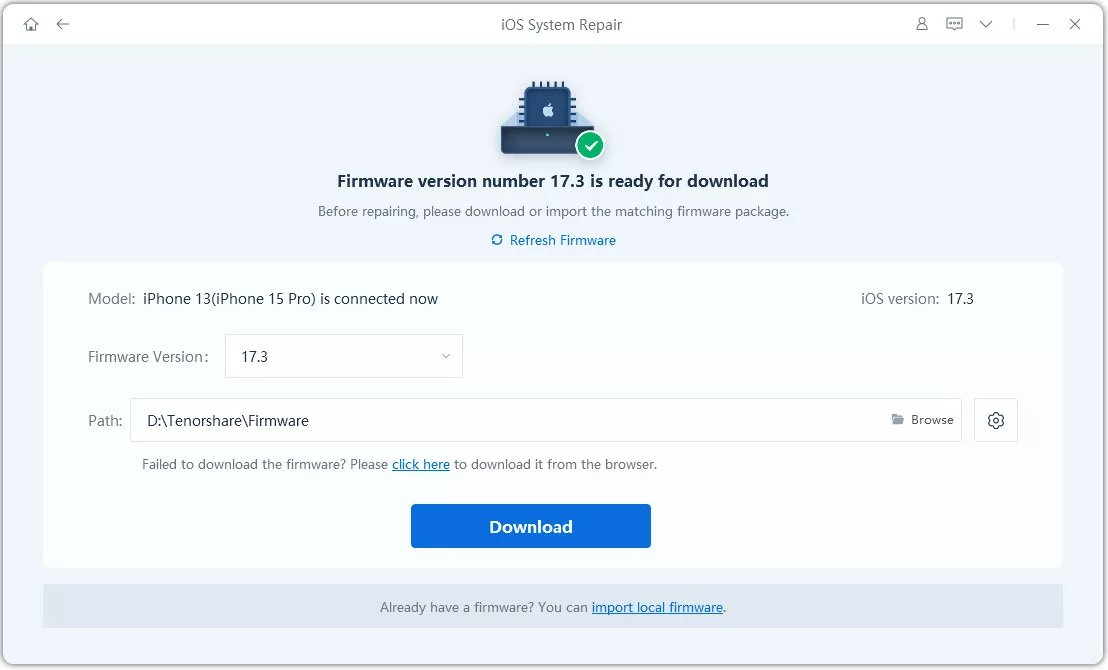 You can the recover iOS system with the firmware package. Your iPhone will be rebooted and the headphones mode stuck should be fixed.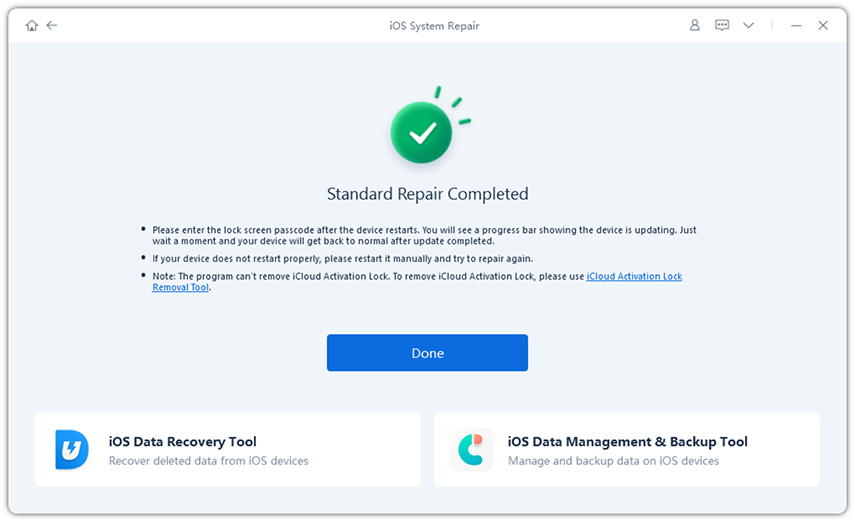 Method 9: Reset iPhone (Data Wipe)
Another ways of fixing iPhone stuck in headphones mode & speakers not working is to reset your iPhone. But this will wipe out all data permanently. So please backup your iPhone before you implement this step. To reset your device, follow this path: Settings >> General >> Reset >> Erase All Content and Settings. With this all your data as well as your problem will be deleted from your iPhone. It is better if you take a backup before going for this method so that you can restore your iPhone from the backup. Once the device is reset and clean, set it again.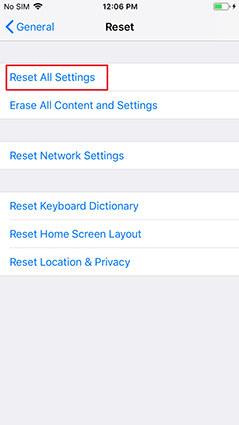 Final Words: Contact Apple for Hardware Repair
If none of the solutions work for you, then something is wrong with your iPhone's hardware such as iPhone stuck in headphone mode water (after water damaged). To solve this hardware issue, you need to contact your nearest Apple store and get it fixed or replaced.
Hope this article will help your solve iPhone 13/13 Pro/13 mini/12/11/XS/XR/X/8/8 Plus/7/6/6s/SE/5 stuck in Headphone mode issue. If you have any furthur questions on how to get iPhone out of headphone mode, please comment below and we will help you as soon as possible.