How to Fix an iPhone Stuck on Charging Screen after iOS 17/16 Update
by Sophie Green Updated on 2023-08-08 / Update for iPhone Fix
My iphone 13 died completely and turned off. So it's been 3 hours charging and it's not turning on, it's totally just stuck on the red battery logo screen."
Apple users on these days claimed that their iPhone stuck on charging screen, which always shows a red battery screen on iPhone 13.
It is not the first time that iPhones have been revealed iPhone/iPad stuck on charging screen or iPhone fast charging not working after iOS 17/16 update. On this case, we picked up some useful ways to help you address iPhone/iPad stuck on charging screen.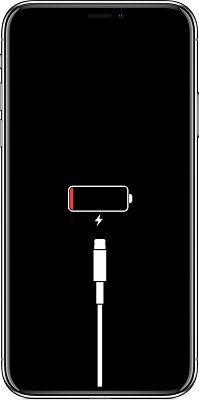 Part 1: Why Stuck on Charging Screen iPhone
Apple hasn't explained why its products always getting dead iPhone charging screen. Even though we can't get a clear answer, Tenorshare tech here will explain some possible reasons for you.
Overcharging the iPhone
To many background apps running
Out-dates Software
Battery is too low which don't support iPhone running normally.
Part 2: How to Fix iPhone Stuck on Charging Screen after Update
There are several ways to fix an iPhone that is stuck on the black/red charging screen. The following are just some of the most common solutions;
Use Hair Dryer to Heat iPhone Battery
One of the easiest ways to fix iPhone charging screen stuck that is to use Hair Dryer.
Here is how to proceed.
Unplug the iPhone from the charging cable.
Place the iPhone down.
Using a hairdryer heats your iPhone's right side where the battery is located for about 2 min.
Re-plug your iPhone with charging cable.
After the above steps, go to check if go past iPhone charging screen when dead. If yes, congratuations to you! If not, please be patiently to try the other ways.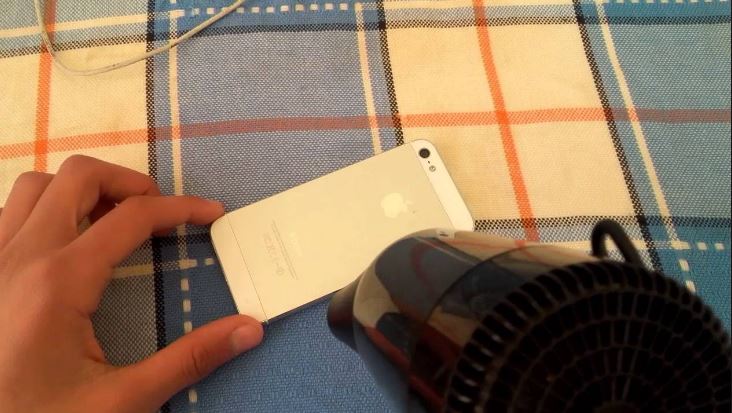 Put iPhone into Recovery Mode and Exit
To solve my iPhone is stuck on the charging screen, try to fix with recovery mode.
Connect your iPhone to iTunes.

Press some buttongs about 10 sec. (Check the following picture due to the buttons vary from iPhone models.)

You will successfully enter the Connect to iTunes screen.
Your iPhone will exit Recovery Mode after iTunes restore.
Note: A freeware called ReiBoot can get iPhone into recovery mode without pressing any buttons or using iTunes.
Repair Operating System without Data Loss (Software Issue)
However, in most of the times, Recovery mode cannot help with iPhone stuck on charging screen issue. In this case, you will need to restore your device to fix this problem. You can either choose iTunes or ReiBoot. Here it's highly recommended to use iTunes as it may wipe all your data. Instead you can give ReiBoot a trial. The whole repairing process is fast and will not cause data loss under Standard Mode. In the following part, I will show you how to use ReiBoot to fix iPhone charging issue.
Note: ReiBoot only supports to fix software issue. If the hardware failure is like battery, ReiBoot can't solve this.
Connet your iPhone with ReiBoot and select 'Start' from the main interface and then hit 'Standard Repair' button.

You will required to download a firmware first before repair. Click "Download" button to move on.

Start repairing process once the firmware is ready. Once it's completed, your iPhone will automatically reboot and get back to normal.
Replace the iPhone Battery(Hardware Issue)
If the above mentioned ways didn't help for you. You can also completely replace the battery. And you can replace it by yourself, it may seem intimidating at first but with the right tools, you can easily remove the screws and replace the battery. You will also need a plastic pry tool, a Philips 00 screwdriver and a suction cup. With those materials at hand, you can follow the video below to replace your battery;
If you don't know how to operate, you can seek help from Apple Store.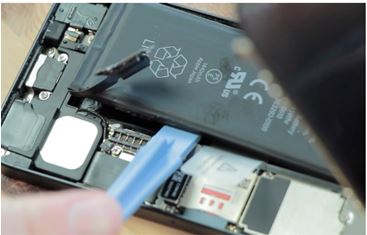 Summary
If your iPhone is stuck on charging, now this page shows a few simple, yet effective solutions to help you fix it. For stuck on iPhone 13 charging screen, best to try Tenorshare ReiBoot Pro. In the end, please share your experience with us in the comments section below.