How to Unfreeze iPhone
iPhone users every now and then face one common issue. And this is nothing but freezing of iPhone. And hence users are in constant search of how to unfreeze iPhone. Today we will learn some solutions that will help users if they face iPhone screen completely frozen issue.
Part 1: Why My iPhone is Frozen?
Before we move on to some of the best solutions to solve this issue, let us have a look at the possible reasons as to why users face this issue.
Software problems: Most of the times, it is the operating system that cause this issue. A bug or glitch in the operating system might be the reason behind this.
Low internal memory: Internal memory also has a significant role for the occurrence of this issue. If you are running low of memory, chances are high for you to face this issue.
Running too many app: Running a number of apps at the same time may use a lot of resources and might result in freezing of the iPhone. In addition to this, heavy apps may also cause this issue.
iPhone battery issue: If your device's battery is damaged or not working properly, then you might face this issue.
Hardware problem: Apart from all the above mentioned reasons, hardware issue is the obvious reason that can cause this issue. Hence, check if any hardware damage is the cause for this issue.
Part 2: How to Unfreeze an iPhone
Now that you had a look on the reasons that cause this issue, here are some solutions that can help you unfreeze an iPhone.
Solution 1: Hard Reset your iPhone
If you have an iPhone frozen issue, then hard resetting your device is one of the solutions to try on. Here are the steps that you need to follow.
1: For the latest iPhone Xs/Xs Max/ Xr/ and for last year's iPhone 8/8 Plus/X, you will need to press the volume up and down button. Then, long press the side button till the device restarts.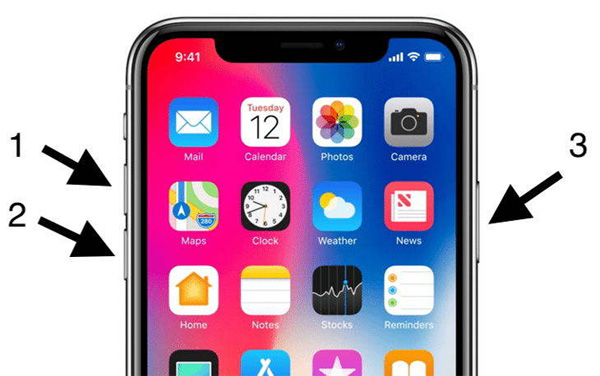 2: For users having iPhone 7/7 Plus, long press the volume down and side button till the device restarts.
3: For the old generation iPhone 6s or earlier model, long click the home button and the sleep button till the device restarts.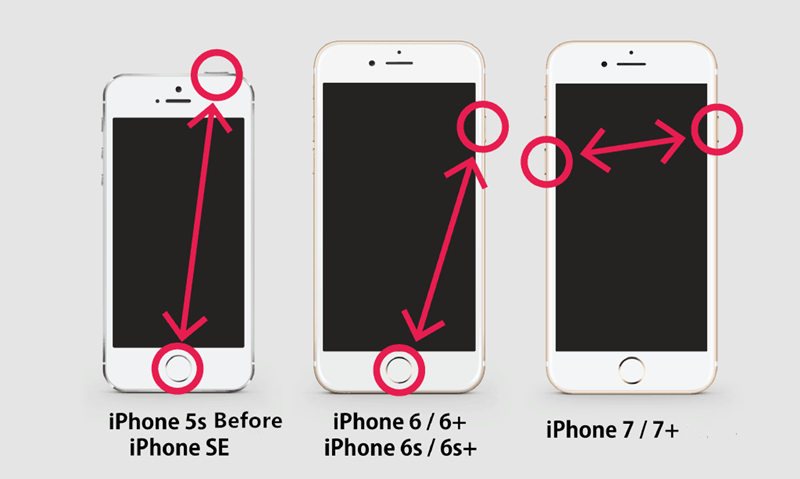 Solution 2: Delete Faulty App
Faulty apps are one of the reasons that can cause your iPhone to freeze. The bug in these apps is the main culprit that can be held responsible for this issue. Hence, it is better to delete such apps. In order to spot such apps, observe when your iPhone freezes after which app is launched.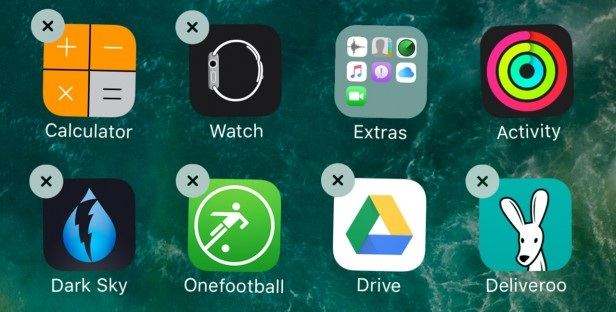 Solution 3: Check Diagnostics & Usage
Your iPhone gathers diagnostic and usage data and sends it to Apple. It is necessary to share this data with Apple so as to them to find a solution. Check if you have turned on this option. Go to Settings >> Privacy >> Analytics >> Share iPhone Analytics.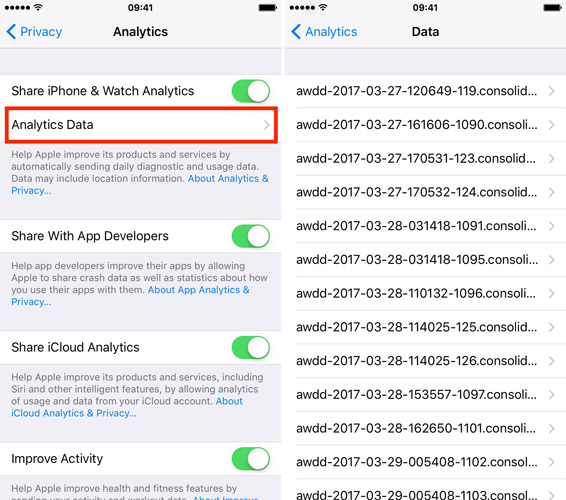 Solution 4: Reset All Settings
Most of the times, users face this issue due to a modification in a specific setting. Hence, you need to change back that setting to default. Since it is almost next to impossible to know which setting had impacted, you will need to reset all the settings. Here are the steps that need to be followed if you face iPhone screen frozen and unresponsive issue.
Step 1: Go to Settings app and head to General.
Step 2: In General, you need to look for Reset option.
Step 3: In Reset, click the Reset All Settings options. Your job is done.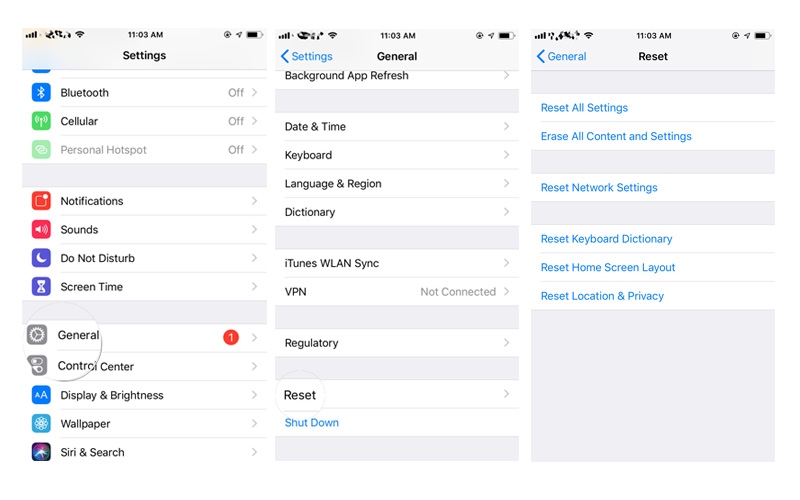 Solution 5: Clear iPhone Cache
Clearing cache is basically just clearing the cache memory. When you use any apps, it stores cache memory. Hence if you face iPhone frozen problem, then here are the steps that you need to follow.
Step 1: Go to Settings >> General >> iPhone Storage.
Step 2: Select any app that you think is using a lot of memory. Now, take a look at the Documents & Data. If the app is using over 500MB, delete it. This will clear the cache used by that app in your device.
Step 3: You need to click on Delete App option present at the bottom. You can download that app again.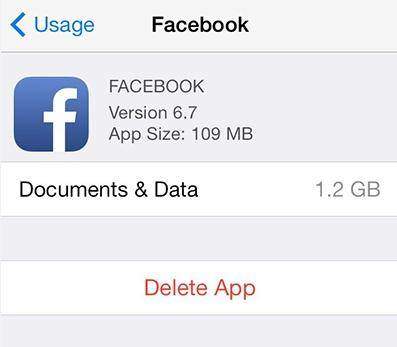 Solution 6: Updating iPhone Software
If the issue is caused due to an error in the iOS, then updating the iOS is one of the best solutions to try. Here are the steps to update the operating system to the latest iOS 12 using iTunes.
Step 1: Run the iTunes and also connect your iPhone to the PC. Make sure you have the latest version of iTunes installed on your PC.
Step 2: Now, select your device name in iTunes. Once you have selected the device, click on the Summary and then tap "Check for Updates."
Step 3: Tap "Download and Update" option and wait for the process to end.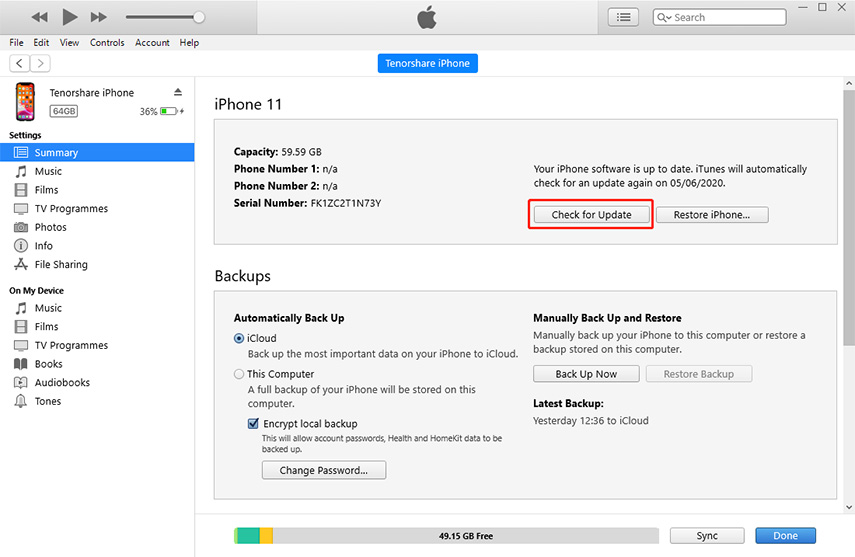 Solution 7: Unfreeze iPhone without Data Loss
Data loss is the constant worry of any iPhone user while performing these solutions. And hence, in order to get you out of this issue, we recommend you to use iPhone System Recovery software ReiBoot. This software will help you to unfreeze iPhone with single click All you need to do is follow the given below steps to solve the issue.
Step 1: Run the software once you have connected your device to the computer and click on "Repair Operating system" option. Next, click "Start Repair" option.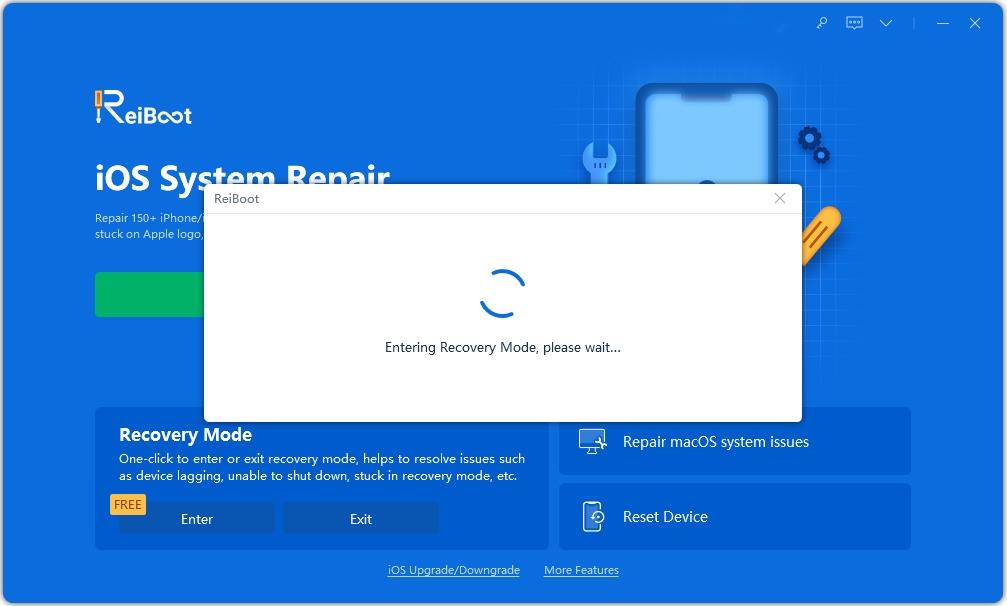 Step 2: Click Download to install the latest firmware package online.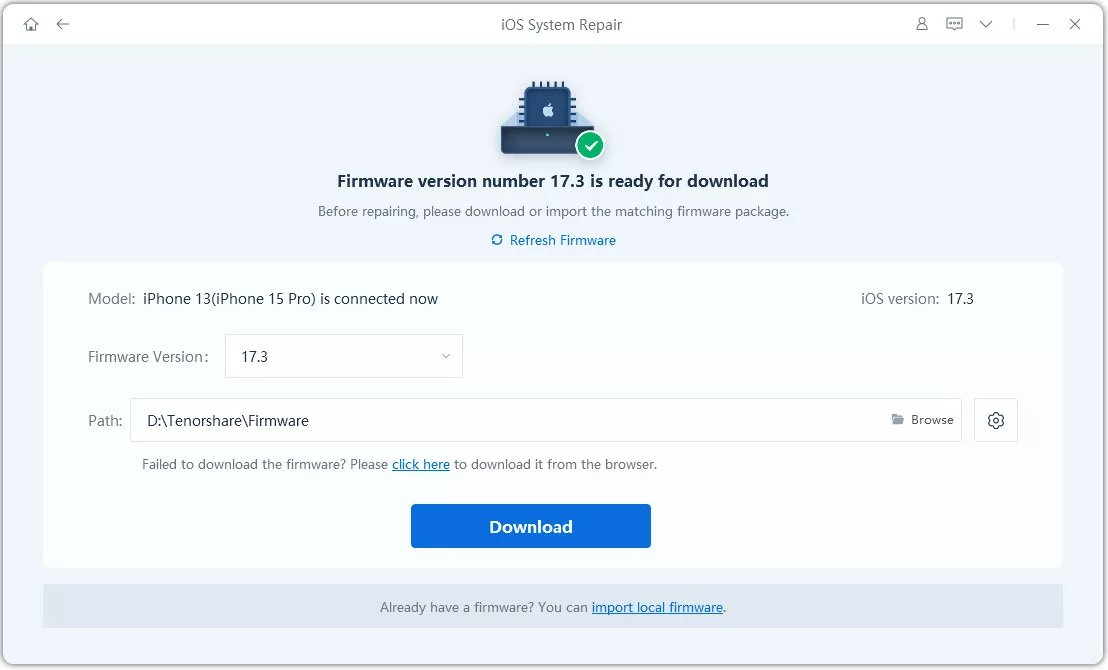 Step 3: Next, select "Repair Now" to start the recovery of your device. After the procedure ends, your device will reboot and the issue will be resolved.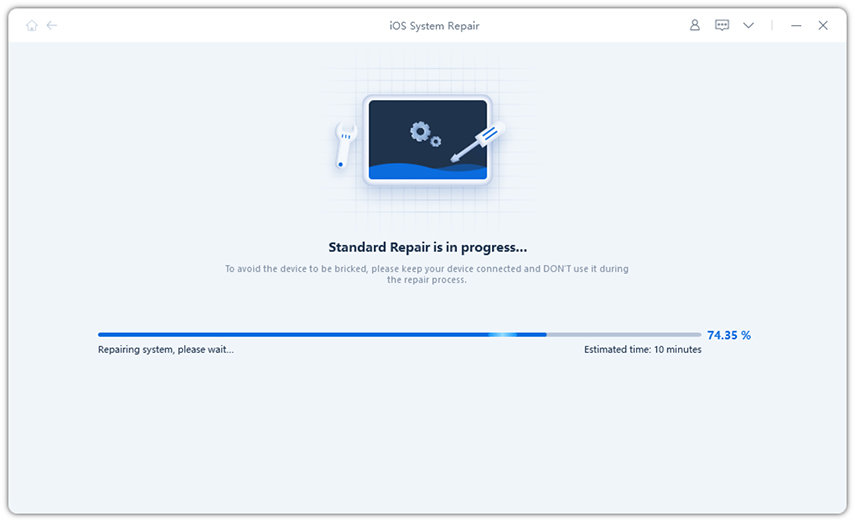 Solution 8: Restore iPhone from iTunes
If none of the solution yield success, then the final option left is to restore your iPhone. This will erase all your data and will make your device look as a new one. Here are the steps that need to be followed.
Step 1: Connect your iPhone to the computer and run the latest version of iTunes.
Step 2: Choose your device when it appears in iTunes. Click on "Restore iPhone" option.

You just had look on top 8 solutions that can help your iPhone with frozen screen. Of the number of solutions provided above, we recommend you to use Tenorshare ReiBoot that will solve your issue without data loss.