How to Fix an iPhone SE that Shuts Down Unexpectedly
by Sophie Green Updated on 2020-06-12 / Update for iPhone Fix
iPhone SE unexpected shutdown - battery level at 100% before shutdown, then 10% on restart, but shuts down again almost immediately. With charger connected, on restart it usually reads 100%!"
It is frustrating if your iPhone SE unexpected shutdown error happens too frequently. It basically shuts down your phone making it of no use to you anymore. If you are annoyed by this issue and you are looking for ways to fix it, you have come to the right place. Here we will walk you through the methods available to get rid of the iPhone SE unexpected shutdown issues for good.
You will also get to learn the possible reasons for the issue so you can prevent them in the future to avoid facing the issue again on your iPhone SE.
Part 1. Why Does iPhone SE Unexpected Shutdown?
There are many reasons why your iPhone unexpected shutdown happens and the following are some of those reasons.
A low battery state of charge
Colder temperatures
A faulty app running in the background
iOS errors and glitches
Part 2. How to Fix iPhone SE Unexpected Shutdown Efficiently?
Now that you know why this iPhone has experienced an unexpected shutdown, the following are the fixes you can apply to resolve the problem on your phone.
1. Force Restart Your iPhone SE
The first thing you should do is to force reboot your iPhone SE. The following is how you do it on first and second-gen iPhone SE.
Force Reboot a 2nd Gen iPhone SE: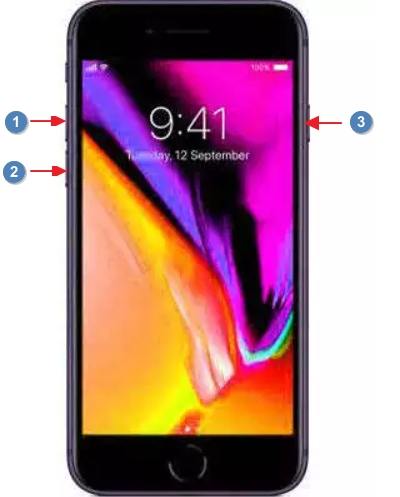 Press the Volume Up button and let it go.
Press the Volume Down button and let it go.
Press and hold down the Side button.
Force Reboot a 1st Gen iPhone SE: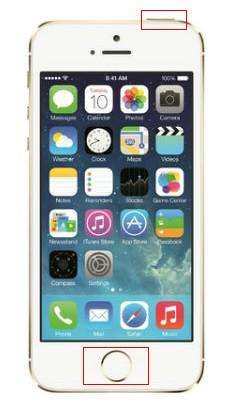 Press and hold down both Home and Sleep buttons at the same time.
Release the buttons when the phone reboots.
2. Check your iPhone Battery Health
Your iPhone lets you check the health of your battery and this helps you find out if your phone is running on an aged and low-performing battery.
Head to Settings > Battery > Battery Health on your iPhone.

Make sure your battery health is 80% or above. If it is lower, you need to replace it.
3. See If Performance Management Enabled
When your battery performance goes down, your iPhone enables a performance management mode automatically to make your battery last longer when the system first experiences an unexpected shutdown.
You can see the following message "This iPhone has experienced an unexpected shutdown because the battery was unable to deliver the necessary peak power. Performance management has been applied to help prevent this from happening again."
Head to Settings > Battery > Battery Health and you will find if the feature is enabled.
4. Completely Drain and Fully Recharge
One of the ways to fix the issue is to let the battery fully drain and then recharge it to the fullest. Open a resource-intensive app on your phone so the battery drains out quickly. Then, put your iPhone into charging and wait for it to fully charge.
5. Reset All Settings on Your iPhone SE
An issue with your iPhone settings could also lead to unexpected shutdown iPhone. To fix this, simply reset all the settings on your iPhone. You can do it by tapping on a single option in Settings.
Head to Settings > General > Reset and tap on Reset All Settings.

Follow the instructions to reset your settings.
6. Check and Install All App Updates
Older apps are often the reason why you have issues on your iPhone. Updating your old apps to their latest versions should likely fix this issue and the following is how you do it.
Open the App Store and tap on Updates at the bottom.

Tap on the Update All option at the top to update all of your iPhone apps.
7. Repair iOS Glitches that Cause iPhone SE Unexpected Shutdown
Operating system glitches cannot be fixed manually and you need a good software to fix them. Tenorshare ReiBoot is an excellent tool that helps you fix the iOS operating system on your phone. It is a user-friendly tool that lets you fix your iPhone by clicking on a few options in the app. You can use it as follows.
Get the software on your computer and proceed to install it.
Plug-in your iPhone to your computer using a USB cable.

Choose Repair Operating System in the software.

Choose Fix Now to start fixing your iPhone.

Click on Download to download the suitable firmware for your iPhone SE.

Let it repair your phone when the firmware is downloaded. Hit Done when your iPhone SE is repaired.
You should no longer have the this iPhone has experienced an unexpected shutdown because the battery was unable to deliver issue on your phone.
8. Replace Your Battery
If your iPhone's battery is too old, it cannot provide sufficient power to your device thus making it go off every now and then.
If nothing works, it is time to replace the battery on your iPhone. It may have been too old and replacing it with a new one will fix the issue for you.
Summary
If you ever find your iPhone SE shutting down unexpectedly, follow the methods given above to fix the issue and get your iPhone to work normally. We hope our guide helps you fix the "this iPhone has experienced an unexpected shutdown" problem on your device.