Amazon Winner Pop ups on My iPhone
by Jenefey Aaron Updated on 2020-03-23 / Update for iPhone Fix
Eveytime I open my internet on my iPhone 6+ I get this amazon prize winner pop up. I have my phone set to block pop ups on internet, but they come through every single time. It's annoying and there has to be a way to stop this.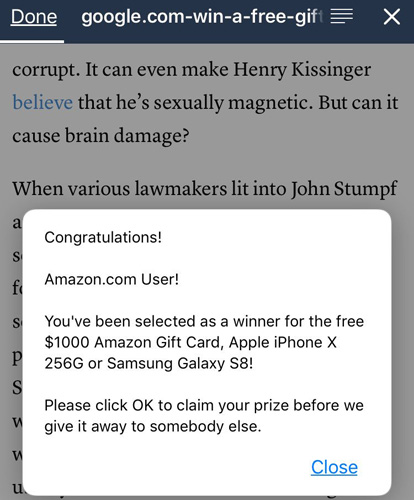 Pop ups are one of the most annoying things on internet, to get rid of these pop ups many ad blockers and browser plugins are available. I also used to have those Amazon pop ups on my iPhone few months back. These pop ups shows up randomly and says, "You have been selected as a winner of $1000 Amazon gift card". It may sound very amazing but these are some cheap tricks many websites often use.
These pop ups can appear on PCs and smartphones, promising good amount of money in exchange of personal information and few clicks. These are clearly scam and very annoying too at same time, Neither iPhone or Android users are safe from this bait. If you want to know, how to get rid of Amazon pop ups on iPhone then follow the solutions given below.
Solution 1: Close Web Browser
One of the most common reason why you are being spammed with those annoying pop ups because you have browser opened in background. Most probably those pages too which are infected by malware or some scam site. The most simple thing you can do is make sure you have closed all pages in web browser and also closed web browser. Make sure you have cleared all your recent apps on your iPhone. This sounds simple but most of the time it will fix the annoying pop up issue.
Solution 2: Clear Browser History and Data
Web browsers also maintain history and website data, which can cause problems sometimes. One of the fix to solve Amazon gift card pop ups on iPhone is simply clearing Browser History and Data. Follow the below instructions to do that: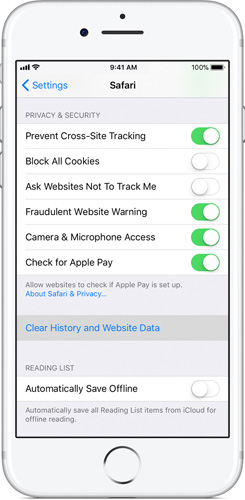 Go to Settings and tap Safari
Now, tap "Clear History and Website Data", it won't change your AutoFill information
Solution 3: Turn off Javascript Support
Disabling Javascript support can solve most of the annoying ads pop ups on iOS, if you want to get rid of Amazon congratulations pop ups on iPhone. This is how you can disable Javascript support on your iPhone: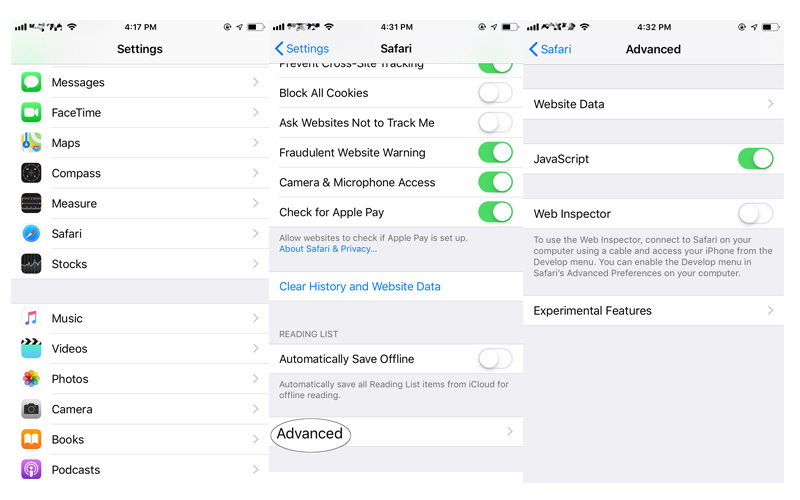 First of all launch Setting app and then click "Safari". Now, Go to Advanced and "Javascript", flip the switch off and restart Safari
Solution 4: Reset Advertiser Identifier
This solution can also be used to get rid of annoying ads and pop up on iPhone browser in order to do this follow these steps:
Open Settings App, now tap Privacy and scroll down to bottom and tap Advertising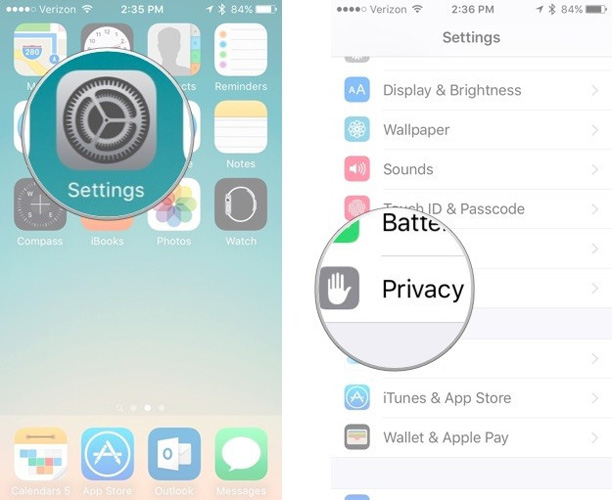 Now, tap Reset Advertising Identifier, confirm the selection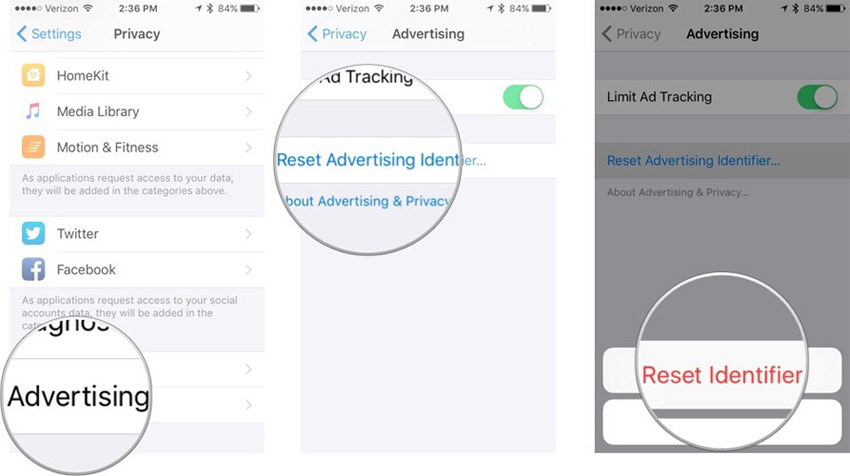 Solution 5: Enable Adblocker
Ad blockers are quite popular, almost every computer and mobile have it installed. It blocks almost all sorts of annoying ads and allows you to use web browser ad free. One of the most popular Ad Blocker is AdGuard for iOS by Apple and it can be installed quite easily from Appstore, follow these steps:
Open App Store and Search adguard, once the result page is displayed, tap "GET" button under AdGuard app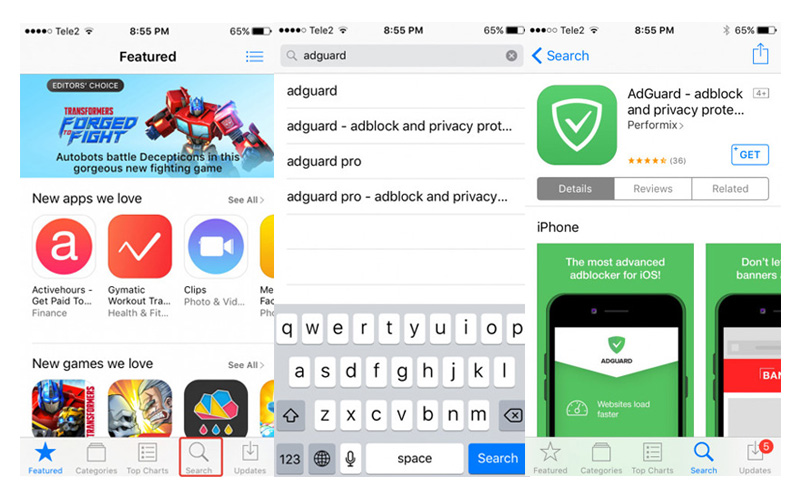 Solution 6: Block Pop Ups
Make sure you have enabled Block Pop Ups option on your iPhone, to do this follow these steps:
Launch Settings app, tap Safari. Under General section, tap Block Pop-ups to toggle it on or off
If all of the above mentioned methods fail for you then you should consider using the tool which we have given below, it can fix all sorts of problem with a single click.
Solution 7: Use Tenorshare ReiBoot
Tenorshare ReiBoot is an excellent tool which can be used to fix all sorts of stuck issues on any iOS device. Using it is very simple all you have to do is connect your iPhone or any other iOS device via USB cable to PC and follow on screen instruction to fix different sorts of problems. Other than that it also provides one click solution to reboot your device into different modes. If you have trouble solving removing malwares and ads popup try using this awesome tool it will probably fix the issue.