It's the typical of Apple to replace everything that it thinks below the company standard with its own home-baked solution. One of the first examples of the practice is when it releases its own browser called Safari to replace Internet Explorer as the default browser for Mac.
Fast forward to today, many say that Safari is the best browser there is for Mac users. It's lighter and faster than the alternatives such as Chrome and Opera. But despite of all of its advantages, Safari glitches once in a while.
One of those glitches is when Safari won't display images on visited web pages. Only text. While you could still get the content of most of the web pages without the images, but it's no fun. It's like looking at famous photo models without makeup in the morning when they wake up with a hungover.
But back to the problem at hand, what can you do if your Safari refuses to show any pictures?
Fix Safari Doesn't Load Photos
There are several things that you might want to try to overcome this problem.
The Deduction Process
First, make sure that there's nothing wrong with your internet connection. Slow and unstable internet connection might prevent the images from loading.
Then check whether the problem is the same to all opened web pages. If it happens to just one page, it's possible that the images are not loading only for that specific page or site.
While you're at it, open the pages using another browser. If the images load just fine on these other browsers, then you can be sure that the problem is with Safari.
The First Layer of Troubleshooting
Try to restart Safari, and also the computer if needed, and reopen Safari. Check whether the problem still lingers.
Turn off the extensions and reexamined. It's possible that adblocks - or similar extensions that prevent specific kinds of connection to the net - also blocks the images.
Don't forget to check that you don't disable images by accident. If you go to Preferences > Advanced and enable Show Develop menu in menubar, you'll have one more menu called Develop between Bookmark and Window menu.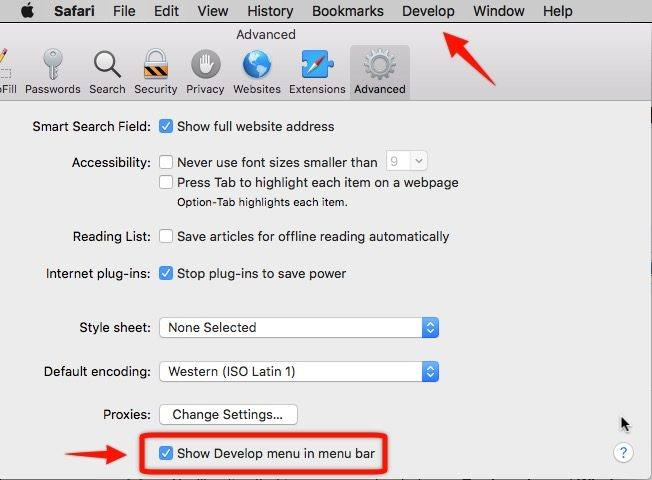 Then if you click the develop menu, you'll see the option to disable images. If this option is enabled, Safari won't show any image on any page.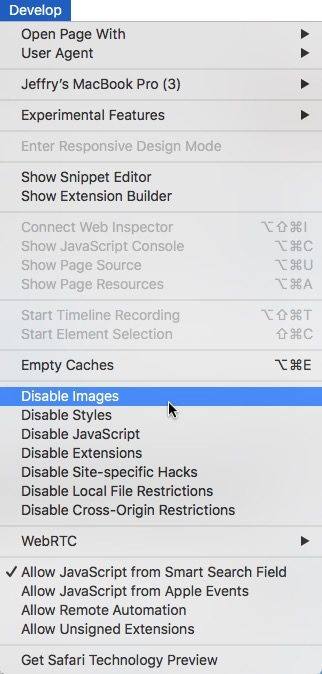 The Second Layer of Troubleshooting
If you've tried all of the above and the problem persists, continue by deleting Safari's cache file located in: ~/Library/Caches/com.apple.safari you will probably have to do a secure empty.
Next, quit Safari and delete the preference file: ~/Library/Preferences/com.apple.safari.plist.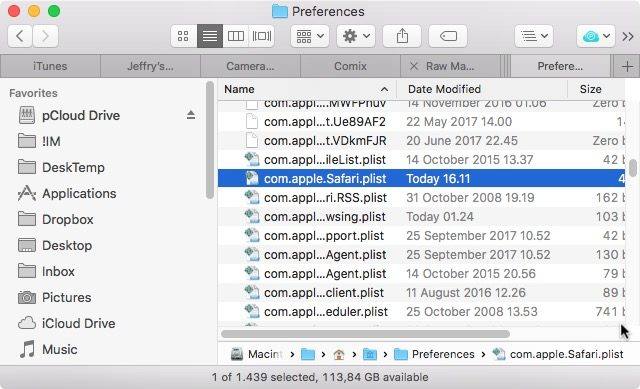 Then relaunch Safari and everything should be back to normal.
Tip: Keep Your Mac Data Safe
Tinkering with Safari's cache and preferences files comes with the risk of losing the data. You should always back up the data prior to making any changes to the system so that you can restore everything back in case something unexpected happens.
One recommended tool for the job is Data Recovery for Mac. This app is a complete Mac data recovery solution to recover all types of files from Mac's hard drive and other portable devices like USB flash drive, external hard drive, SD card, iPhone, etc. on macOS High Sierra, OS X 10.10 Yosemite, 10.9 Mavericks, and lower.
Free Download
For Win 10/8.1/8/7/XP
Secure Download
Free Download
For macOS 10.13 and below
Secure Download
Related Articles
comments powered by