How to Fix iPhone GPS Not Working
by Jenefey Aaron Updated on 2020-06-17 / Update for iPhone Fix
While navigating, iPhone 11 frequently looses GPS info. All of a sudden, it won't show the correct location. It can take from couple seconds to a minute to obtain GPS location info again. This is making the iPhone unusable as a GPS navigation device. I never had this problem with the old iPhones. Is anyone else having the same problem?"
One can argue that aside from the camera, GPS is the most useful additional features for a smartphone. It integrates with virtually every other apps on the phone, from the maps, social media, game, web, photo, and even note-taking apps are making use the location tracking feature. We use GPS for a wide range of activities such as locate where you want to go, or where your friends are.
So you can imagine what problem you will have if your iPhone GPS is not working. The affected functionality will not only be limited to the GPS app but also all other apps. Users might experience something from apps crash to apps not working at all.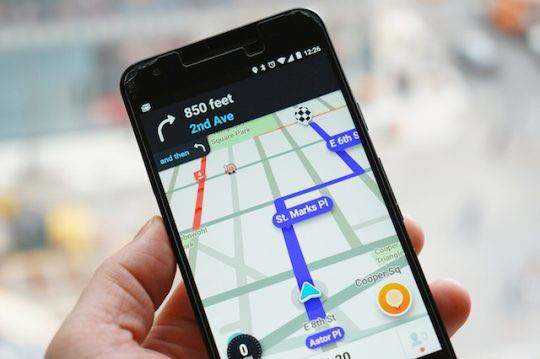 If you are a proud owner of an iPhone and you experience a GPS malfunction, here are some ways that you can use to fix GPS not working on iPhone 11/X/8/8 Plus/7/7 Plus/6s/6/5s with iOS 13/12/11/10.
Not the Hardware
But first, let's look at some problems and possible causes of the problems.
Here are a few common gps problems:
No signal
Not updating your location
Slow in tracking your location
Showing the wrong location
Apps not discovering your location
Compass problems or interference
iPhone GPS accuracy problems
If the one that you experience is related to the hardware, there's nothing that you can do except to bring your iPhone to Apple Service Centre for a hardware replacement. So we won't be discussing that type of problem here, we're looking at the other end of the equation - the software.
Many users report GPS issues after upgrading their iOS systems, the problem message is "No GPS, Showing approximate location." It worse when they trying to use Waze or Google Maps. And since this one caused by iOS upgrade, you can't use the basic "upgrade your operating system to fix the problem" solution. Users also reported that the reset and restore method doesn't work in trying to fix the glitch.
You can, however, try these solutions to try to fix the problem.
General Quick Fix
The simplest suggestion that you could try is to move to an open space in a different location as we know that signal strength is an important factor to GPS performance and the signal strength is different from one location to another depending on many factors.
Once you have moved, go to:
Settings > Privacy > Location Services

. Turn Off, wait 20 seconds and turn it On.

Settings > Airplane Mode

. Turn On, wait 20 seconds and turn it Off.

Settings > WiFi

. Toggle Off, wait 15 seconds and toggle back On.

Settings > Cellular > Cellular Data

. Toggle Off, wait 15 seconds and toggle back On
Give Permission
It's also possible that the GPS-powered apps failed to work because you don't give them permission to access the feature.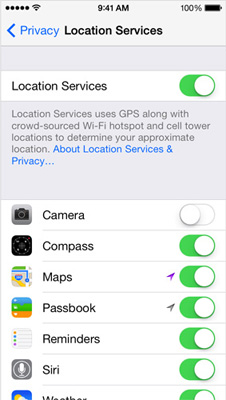 To check, go to Settings > Privacy > Location Services and ensure that your favorite apps have permission to use location services. Set these to either While Using the App or Always.
Turn Off LTE
Turning off your LTE in Settings > Cellular > Cellular Data Options > Disable LTE. After that, try out your GPS see if it works. If it does, you can use GPS until your need is completed, then re-enabled LTE.
If turning off LTE not working, enable LTE and try again to see if GPS has returned.
Soft Reset iPhone
iPhone GPS issue can be caused by software problem, you can try to soft reset iPhone to fix this problem. To soft reset iPhone:
Press and hold power button and the home button at the same time, keep holding them until the Apple logo appears. Release the buttons and your iPhone will reboot as normal.
Reset Network Settings
Updating your network may also fix the problem of the GPS not working. You can go Settings > General > Reset > Reset Network Settings.
This feature will clear your stored WiFi passwords, current cellular and Wi-Fi network settings, which include saved networks and VPN settings. It will not erase your data.
Reset Location & Privacy
To reset all of your location settings back to its factory default, go to Settings > General > Reset and tap Reset Location & Privacy. When your location and privacy settings are reset, apps stop using your location until you grant them permission again.
Drain Your Battery
The first workaround for this issue that seems to work for a few of our readers is to thoroughly drain the iPhone battery and then recharge it using the original wall charger. Only after a complete charge should you once again try the GPS features. This process only worked for some time, but for most people, the problems returned.
Repair iOS System
If none of the above methods helps fix the GPS not working issue, it might be due to a system glitch. I will suggest you use Tenorshare ReiBoot to repair iPhone system. The app is the world's leading software to solve iPhone stuck/error and it supports iOS 11. Let's see how to fix GPS not working on iPhone by a system recovery.
Run Tenorshare ReiBoot on PC/Mac and connect your iOS device to computer. Choose Fix All iOS Stuck and then Fix Now.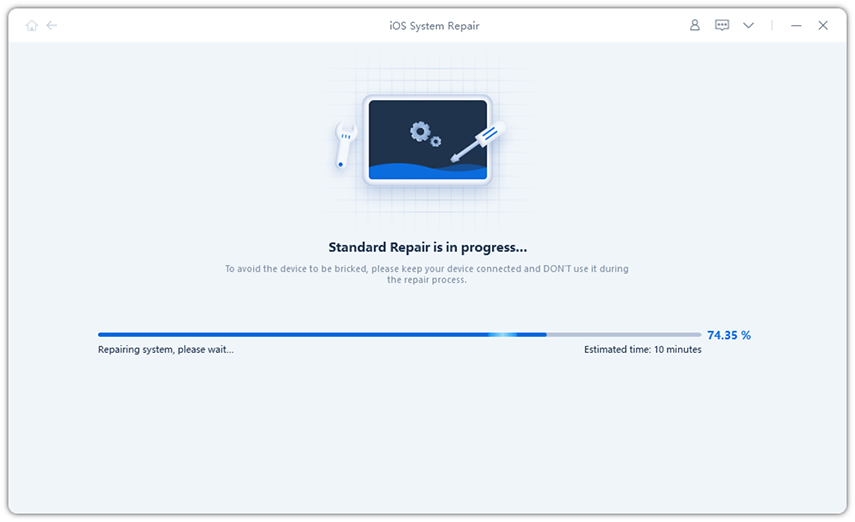 Follow the guide to download the latest firmware file and start the system recovery. The whole process takes 10 minutes around.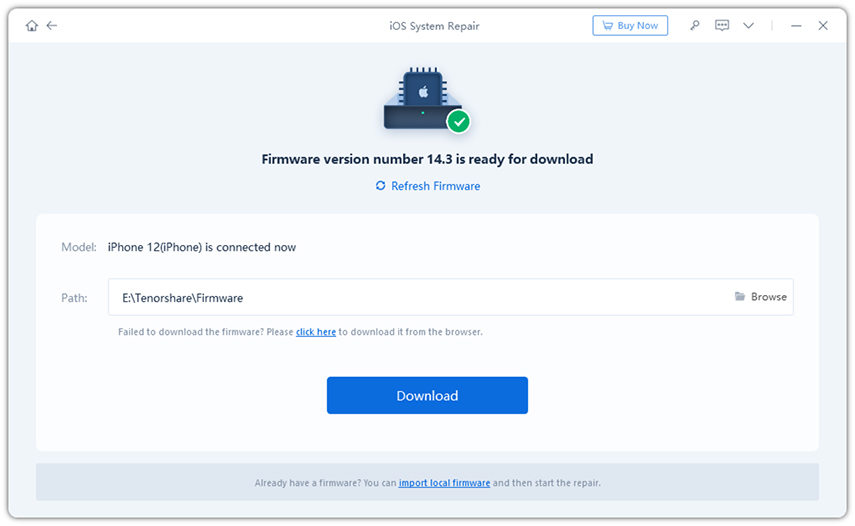 After a system recovery, the iOS 11/10 GPS not working should be resolved completely.
Restore iPhone
The ultimate solution to fix iPhone GPS not working is restoring iPhone from iTunes. This method will erase all the settings and data on your iOS device; thus, you need to back up iPhone before take this method.
Run iTunes on your PC and connect iPhone to it, click "Summary" once the device is detected. Click "Restore iPhone" option to set up iPhone as new.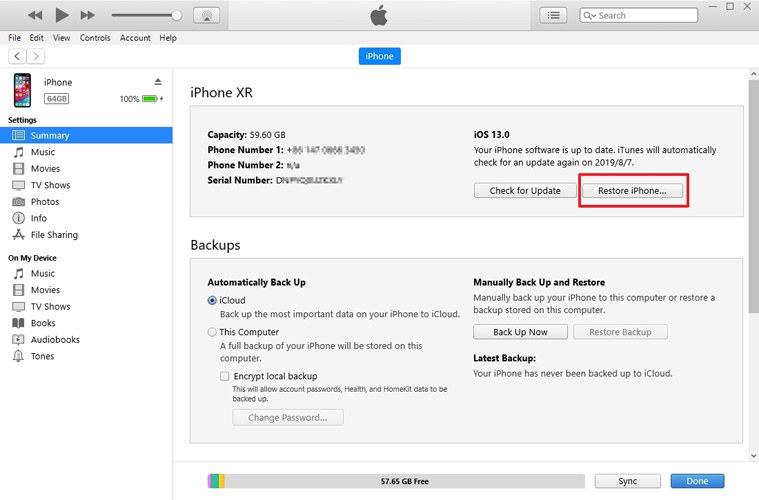 Bottom Line
In this article we share several ways to fix when Apple iPhone X/8/7/6 GPS location services not working. Hope your GPS issue with iPhone will be resolved after using one or more tricks we've shared here.