Get Instant Tips to Fix iPhone Always Restart When Screen Lock
by Sophie Green Updated on 2020-05-29 / Update for iPhone Fix
Why my iPhone always restarting when I lock the screen, it's not restarted when my phone wakes up and I am using it. and I can't install iOS 13.5"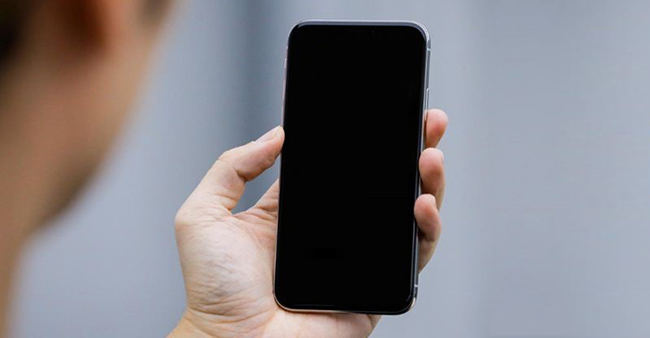 iPhone rebooting loop is among the most common issues iPhone users come across nowadays. You expect your phone to work perfectly but it is reported by many users that their iPhone always restarts whenever they screen to lock it.
This guide will help you get rid of this issue using some common methods that have eliminated this problem for many iPhone users. However, before discussing the solution, it is necessary to throw light on what causes this issue in the first place.
Why My iPhone Always Restart When Screen Lock
Broadly speaking, if your iPhone keeps restarting every few minutes, then there could plenty of factors for it. Any bad iOS update, malware attack due to downloading apps from unreliable sources, unstable drivers or any hardware issue in your iPhone can put your iPhone in restarting loop.
What Is the New Fix for iPhone Always Restarting When Screen Lock
When your iPhone keeps crashing then Tenorshare ReiBoot is the software that will help you eliminate this issue. This software recovers your iPhone stuck in Recovery Mode after any upgrade, restore, etc. It also repairs boot loop with just a few clicks and you can put iPhone out or into Recovery Mode without any data loss or damage to your iOS device. It is compatible with virtually all the latest iPhones.
It comes with a lot of unique features like 'Repair Operation System'. This specific feature helps you to easily fix your iPhone rebooting issue with high success rates. Follow the below guideline to recover your iPhone:
Download and install Tenorshare ReiBoot on your computer and connect the iPhone to it. When it is detected by the software, click on the 'Repair Operating System'.

After that, click on 'Fix Now' to initiate the repairing process on your iOS device.

Now, ReiBoot will detect the required Firmware Package corresponding to your mobile version. Use Browse option to select a location on your computer and click on Download.

The software will take some time to download firmware; click on 'Repair Now' after it is downloaded and the process of repairing will initiate and your issue will be fixed permanently.
Instant Tips to Solve iPhone Keeps Rebooting Itself When Screen Lock
Tip 1: Force Restart to Fix iPhone Always Restart
If iPhone always restarting, then a very common troubleshooting solution is to force restart your Apple device. To do so:
For iPhone XS/X, 8 or 8 plus, press 'Volume up' then 'Volume Down' keys and then press and hold the 'Power' keys until you see the Apple logo on the screen.
For iPhone 7 or 7 plus, press and hold the 'Volume Down' and 'Power' keys simultaneously until the Apple logo appears on the screen.

For iPhone 6 and older devices, hold down the 'Power' and 'Home' keys until the Apple logo is visible on the iPhone screen.
Tip 2: Delete All Settings to Solve iPhone Always Restarting
If force restarting didn't solve your issue then you should try to reset your iPhone to solve the issue of always restart when screen lock. Make sure you backup your data before resetting your iPhone as it will delete all the data from your iPhone. To reset iPhone:
Go to 'Settings' > 'General'> 'Reset' > 'Reset All settings'.
Now, a confirmation tab will prompt out. Select again 'Reset all Settings' to continue the process.

Finally, the iPhone will confirm again; enter your passcode to delete all settings.
Tip 3: Check Your Software to Stop iPhone Always Restart When Screen Lock
Every new iOS update contains many bug fixes and often it solves the minor bugs in your iPhone. That is why, it is always advised to check your software and if any update is available, install it. To do so:
Go to Settings > General > Software Update. The device will check if any update is available or not.

Install the iOS 13.5 update if it is present to fix the issue of the iPhone keeps restarting every few minutes.
Tip 4: Check Your Hardware from Apple
Majority of times, this issue if created due to any fault in the hardware of your iPhone. So, you must check hardware if the iPhone keeps rebooting itself. You should:
Contact Apple administration using this link and try to get official help. You can contact them either by chat or call and then set up a repair.
Conclusion
This tutorial has delineated some effective suggestions to help you fix the issue of the iPhone keeps restarting on its own. However, Tenorshare ReiBoot is the best software available on the internet to troubleshoot the rebooting issue of your iPhone. So, whenever your iPhone gets into a restarting loop, just install this software and get rid of this problem yourself.
Expert Answers to FAQs about iPhone Always Restart When Screen Lock
Reasons for why the iPhone restarts itself?
The 4 basic reasons for this issue are:
bad iOS update
malware attack due to downloading apps from unreliable sources
any unstable driver in the system
any hardware issue in your iPhone
How do you fix iPhone restarts on its own?
You can use the following 4 methods to fix your iPhone:
Force restart it
Delete all the settings
Check the software of your iPhone
Check its hardware
How to update iPhone to iOS 13.5 when the iPhone always restart?
If you want to update your iPhone to the recently released iOS 13.5, then:
Go to Settings > General > Software Update. The device will show the details of iOS 13.5.
Now, click on Download and Install to update your iPhone.