How to Fix Facebook Not Working After Update on iPhone
by Jenefey Aaron Updated on 2022-04-01 / Update for iPhone Fix
Apps not working after an update have been a common issue for many smartphone users. When it happens, the app that has an issue either does not launch at all or it just throws an error and you can't get past the error screen.
If this happens to your favorite app, you'll panic as there's a lot of things for you to do in the app but you just can't open it at all on your device. One of the apps that this issue has affected in past is the Facebook app.
The Facebook app is used by millions of people everyday and when it gets an issue, all those millions of users also get into issues as they can't launch their favorite app on their devices. However, there are a few ways to fix the issue with Facebook app not working on your iPhone X/8/8 Plus/7/7 Plus/6s/6/5s after iOS 11.2/11.1/11/10.3.3/10.3.2 update. You can implement these fixes on your iPhone and see if they resolve the issue for you.
Fix Facebook Not Working After an Update on iPhone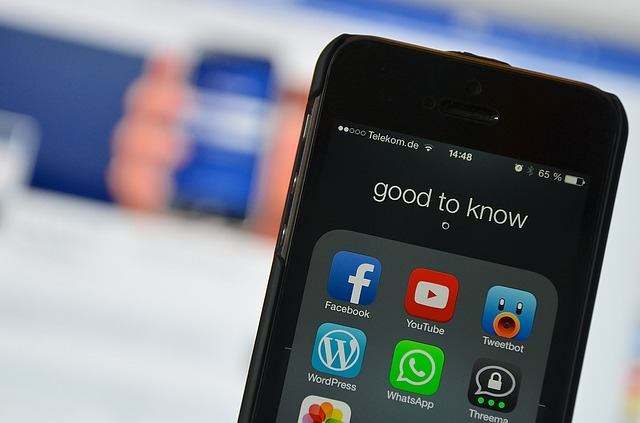 There could be third-party apps that let you access your Facebook account but you must make sure that you're using the official app for Facebook. Sometimes, the third-party apps may have issues and they prevent you from accessing Facebook but you might think it's Facebook that's having issues.
So, make sure to get the official Facebook app for your iPhone.
Another reason for the issue could be that your Internet is not working. You must make sure that your Internet connection works and that you can indeed send and receive data over your connection. This can be confirmed by checking if other apps are able to send and receive data over the Internet on your device.
While most don't use a VPN, if you happen to use one, make sure it's working properly. Some VPNs have got really slow speeds and they can affect how the Facebook app works on your device. If the VPN is not good at all, the Facebook app will just not refresh or work on your iPhone. It's advised that you either turn off VPN or get a VPN that actually works and has faster speeds.
One more thing that could be the reason of the issue is your DNS settings. If these are not set properly, you'll likely have issues connecting to Facebook servers and as a result the app will not work on your iPhone. Make sure you're using good DNS servers such as OpenDNS or Google DNS to ensure the Facebook app is able to connect to its servers.
We've been blaming the Facebook app for not functioning properly but it could be your iPhone that may have issues that prevent the app from working. In that case, what needs to be first repaired is your device and not the app. While you won't find the option to repair your iPhone in your iPhone's menu, you can use a professional iPhone system recovery software ReiBoot that will help you repair the entire operating system of your iPhone.
Fix iPhone Stuck Issues without Data Loss
Install Tenorshare ReiBoot, and click Fix All iOS Stuck to download the matching firmware of your iPhone.
It will take a few minutes to repair the iPhone system. Once the system is repaired, you can try to launch the Facebook app and see if it works now. Most likely, the app will work if the issue was with your iPhone and not the app.
So, above were some of the fixes for Facebook not working after an update on the iPhone.