[Fixed] Can't Update My iPhone
by Jenefey Aaron Updated on 2019-07-25 / Update for iPhone Fix
Whenever there is a new update launched by Apple for its iOS, there will be a bunch of users who face issues. They will complain on different forums stating "I can't update my iPhone." Well, in order to solve your issue, we have brought some ideal solutions that might help you out of your problem. But before we move on, let us have a look at some points that play a major role behind the occurrence of this issue.
Why Won't iPhone Update to iOS 12/ 11?
If you are one of the users having the same "why won't my iPhone update to iOS 12/11/10?" question then your hunt is over. Here are the possible reasons as to why your iPhone software update failed.
Not Enough Storage: Well, technically speaking, to update your iPhone, you need specific amount of memory on your device. If you have enough memory then you can download the update and run your handset smoothly. But if this is not the case, then you cannot update iPhone.
Software not Compatible: Most of the times, users fail to check if the new software update is compatible for their device or not. Certainly, if your device is not compatible with the new iOS update, you might not be able to download it.
Apple Server Busy: Chances are also high for you to not be able to update your iPhone if the Apple servers are busy. This is because there are millions of people all over the world that are updating their iPhone at the same time.
Internet Issue: In addition to the above mentioned points, if you do not have a strong internet connection, then you might fail to update your iPhone. A strong internet connection in the most basic necessity for updating your iPhone.
How to Fix Cannot Update iPhone?
Now that you have a clear picture of why users complain "can't update my iPhone," we can now proceed to the list of solutions that can solve the issue.
Solution 1: Restart iPhone
One of the basic things that you can try if you are not able to update your iPhone is restart your device. This might help you solve the issue. Restarting iPhone is very simple. Follow these steps if software update for iPhone failed.
Step 1: Long press the Sleep key till the "slide to power off" slider appears.
Step 2: Once the slider appears, slide it to turn off your iPhone.
Step 3: Now, long press the Sleep button again till the Apple logo appears. This will turn on your iPhone.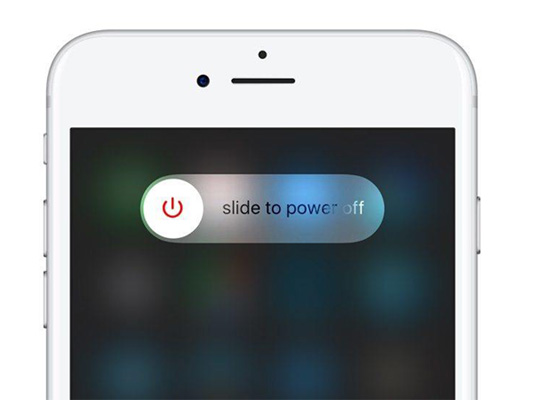 Solution 2: Free up iPhone Storage
If you are not able to update your iPhone due to insufficient memory, then you need to free up some space. You can do this by simply deleting the unwanted apps, images, videos, and much more. In addition, if you feel that deleting is not the suitable approach, you can buy in some extra space and transfer your data on iCloud.
But in case if you change your mind and thought of deleting the apps, all you need to do is long press on the particular app till it starts shaking. Now, tap on the cross symbol that appeared on the app. Next, click on "Delete" to confirm the deletion. You are done.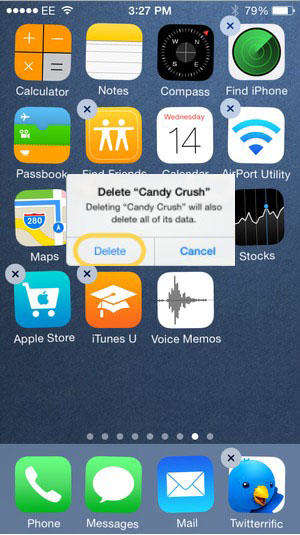 Solution 3: Check Network Connection
As you all are aware that a strong internet connection is need to update iPhone, check for the network connection. Make sure you have a strong Wi-Fi connection thereby reducing the chances of failure while updating your iPhone.
Also check if your iPhone is connected to the right Wi-Fi. If the Wi-Fi is not working, you can restart the router. All you need to do is switch of the router for about 30 seconds to 1 minute and switch it on again. Also try to forget the Wi-Fi from your iPhone and re-establish the connection again.
Solution 4: Update iPhone in iTunes
If you are not able to update your iPhone manually, then there is always a chance to update it from iTunes. In the end, you get the same results. Here are the steps that need to be followed if your iPhone says software update failed.
Step 1: Make sure you have the latest iTunes version. Plug your iPhone to the computer.
Step 2: Next, choose your device in iTunes. Tap on the "Check for Update" option in the Summary tab.
Step 3: Click on "Download and Update" option. This will start updating your iPhone.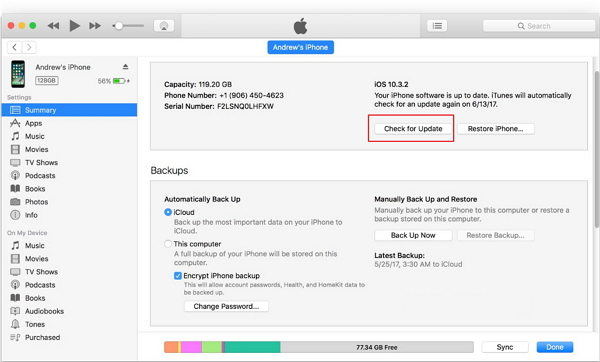 Solution 5: Fix iPhone Won't Update with ReiBoot
If you are not able to update your iPhone, then it might also indicate to repair your iPhone system. But, how? The answer to your question is very simple. Use Tenorshare ReiBoot. It is a software that repairs iPhone systems with just one click. It is also capable of solving a range of issues that are associated with iPhone. Here is a step-by-step guide on how you can use the tool to update iPhone.
Step 1: Click on "Fix All iOS Stuck" option that appears on the screen after you connect your device.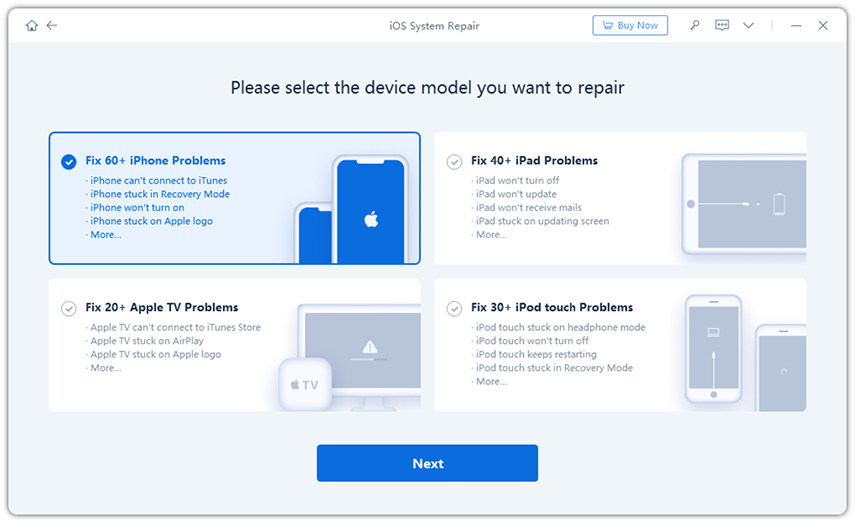 Step 2: Next, tap on "Fix Now" and proceed to download the latest firmware package for your device by selecting Download option.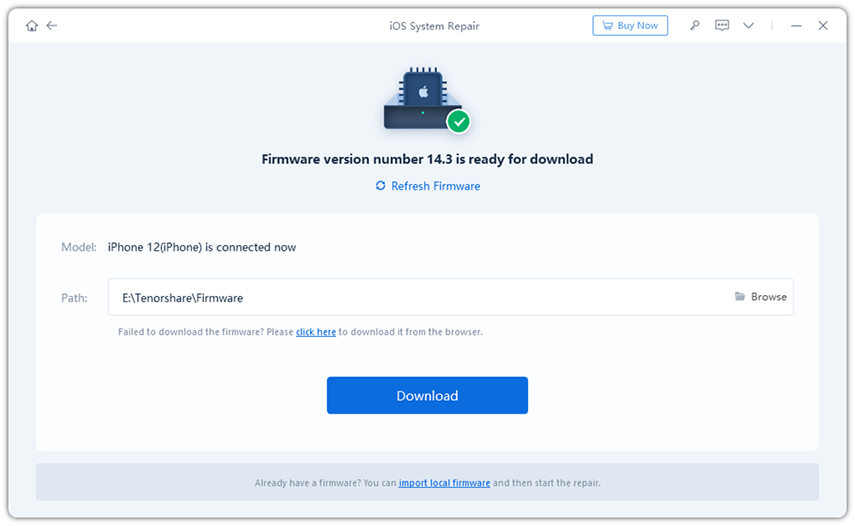 Step 3: Once you are done with that, tap "Start Repair." Your iPhone system will be repaired with the latest iOS version.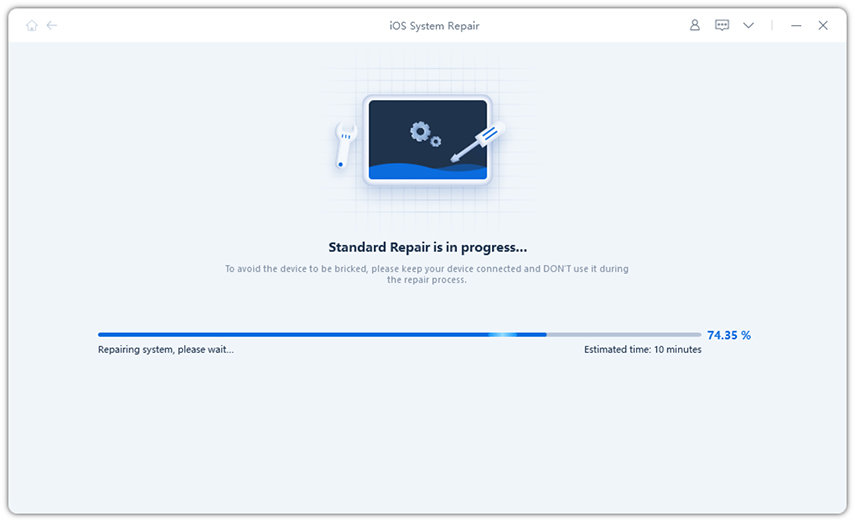 Solution 6: Restore iPhone in iTunes
Restoring iPhone can also be one the option that might help you solve the issue. You can restore your iPhone from iTunes. But during this process, you will lose all your data. Here are the steps for you to answer "why does my iPhone say software update failed?" question.
Step 1: Run iTunes and plug in your device to the computer.
Step 2: Tap on your device name in iTunes. Choose "Restore iPhone."
Step 3: This will begin the process and erase all the data solving the issue.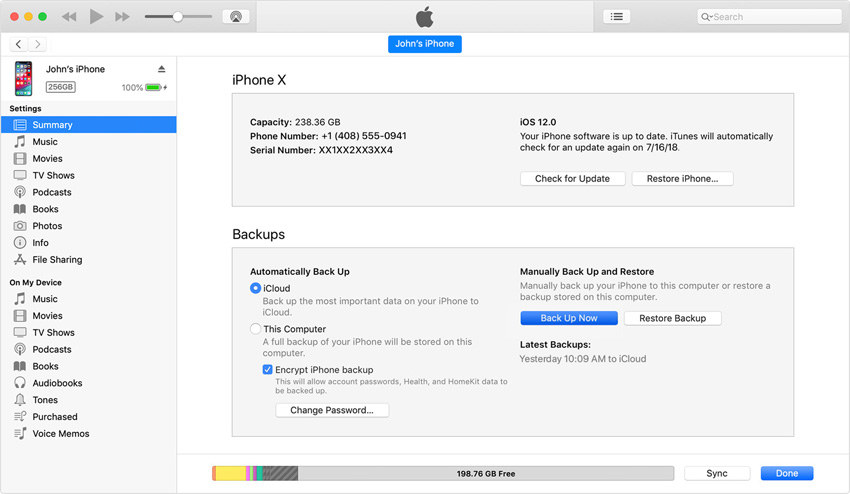 Summary
Long story short, we had a look at the best 6 solutions that can help you if your iPhone keeps saying software update failed. Do let us know your feedback on these solutions by commenting below. Also you can write to us if you have any possible solutions related to the same issue by commenting below.