How to Fix iPhone Updates Errors
by Jenefey Aaron Updated on 2019-12-23 / Update for iPhone Fix
Numerous Apple fans all over the world are always waiting for new updates and the features it brings along with it. They, without giving a second thought, update their iPhones. On one hand majority of them are happy with the update, and on the other hand, a few of them deal with iPhone software update error. And today we are here for those few Apple fans, who are facing iPhone software update download error this issue and give them appropriate solutions.
Part 1: Common iPhone Update Errors
Making things easy as pie for you, below is a list of the most common iPhone update errors that you may have encountered some or the other day. Or maybe, you are dealing with one already. Have a look and try to get an appropriate solution for your problem later in the article.
1. Software update not appear on iPhone
This is the most common one. Even though you are not getting any software update notification, it is still waiting for you. To find whether the software update is available go to Settings >> General >> Software Update. Here you can download the latest software update for your iPhone.
2. Update not downloading
The other most common error is update not downloading. There are several reasons for this. For example, may be your device isn't having sufficient memory space for the update, or may be the you are not able to reach Apple servers since they are down, or maybe you have weak network connection. Check for all the things.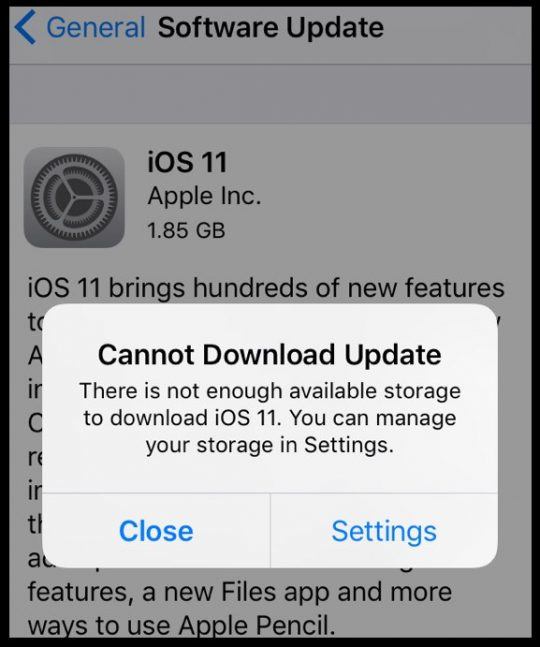 3. Update stuck on verifying
Sometimes, you may get stuck on "Unable to Verify Update" error for ages. In such cases, try updating your iPhone using some different network that usual.

4. iPhone stuck on update requested
You can also get stuck on something other than verifying and downloading error and that is Update Requested error. When huge amount of people try updating their device at the same time, Apple servers are full of traffic and you may in turn end up with this Update Requested error if you try updating your device at the traffic time.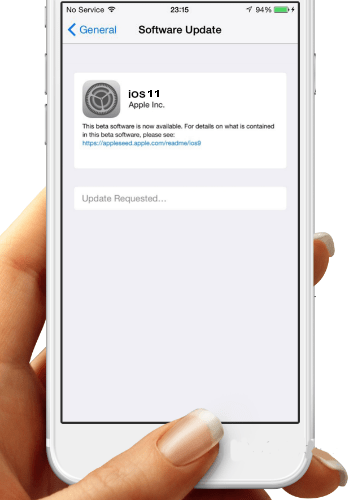 5. Update stuck at terms and conditions
Sometimes, though you hit update button, your updating process may get stuck at Term and Conditions. You just cannot pass this Term and Conditions firewall.
6. iPhone update stuck on installation
Though installation process is being initiated, it may get stuck on installation itself. This where you are stuck with iPhone update stuck on installation error.
7. iPhone stuck on preparing update
Though you are ready for your update, your iPhone sometimes isn't set for it. Your device may get stuck on Preparing Update message. Reason can be any such as network connection.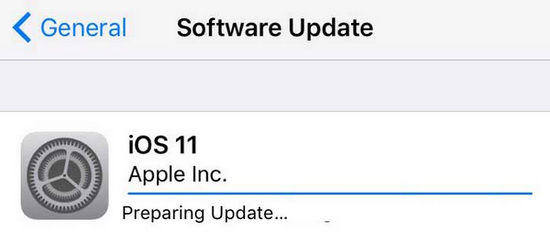 8. iPhone software update failed
The most complicated error is Software update failed error. There are numerous reasons for this, and you'll have to scratch your head to find proper solution. Even though you try anything, you will just keep getting this message: Software Update Failed.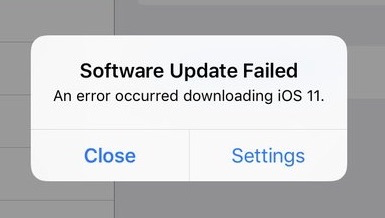 Part 2: How to Fix iOS Update Errors
We have discussed almost all the possible errors encountered while an update. Let us now discuss the solutions that will help you solve iPhone update an unknown error has occurred issue. Below is the list of solutions that will help you out of the update problems.
Method 1: Force Restart iPhone
By performing a force restart on your iPhone, your device will surely have a brisk start. Force restarting at times helps get rid of many issues. Let's try it for this one too. To force restart your iPhone, follow below steps.
To force restart iPhone 6/6s/SE/earlier, concurrently hold down Home and Power buttons. Continue holding the buttons until the Apple logo is displayed.

To force restart iPhone 7/7 Plus, hold down power button and then press volume down button. Continue holding the buttons until the Apple logo is displayed.

To force restart iPhone X/8, hold down and then release the volume up button. Follow same procedure for the volume down button. Hold down the side button unless device is turned off and turns on again. Let got all the buttons once the Apple logo is displayed.
Method 2: Wait and Try Again
May be you are trying to update your device at the wrong time. Yes, there is a high probability that Apple server are flooding with other people trying to update their device at the same time as yours. So you aren't the lucky one and your update process is just not getting a green signal. Have some patience and try updating your device after some time.
Method 3: Check Network Connection
One of common reasons your update errors is the problem with network connection. Check whether your device is connected to your network? Also, check whether your network connection is having good strength. The easiest way to verify if there is any problem with your network connection is to simply open Safari or you can stream any video. If Safari opens flawlessly, you are good to go and issue isn't with your network.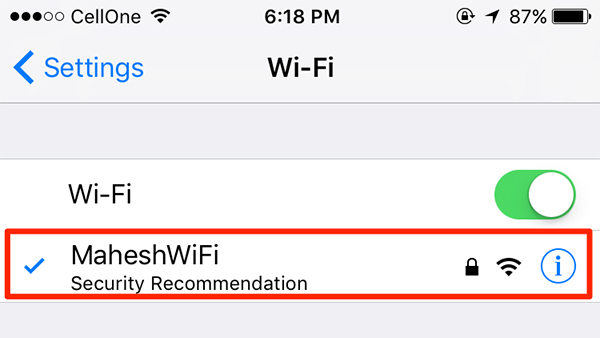 Method 4: Manually Update iPhone with IPSW file
If you get error during iPhone software update, then you can try updating your iPhone manually with IPSW file. Follow below steps to do so:
Connect your PC and iPhone using USB cable. Open iTunes on your PC.
On your PC, go to Option >> Update.

Now choose the IPSW file that you downloaded. Tap on "Choose". Your device will be updated in a normal way.
Method 5: Free Up iPhone Storage
Obviously, updating needs some space. And if you don't provide sufficient space in your device, it just won't give you happiness and instead give errors. What else do you expect? Simply check if your device is running out of memory and is this the one giving problem for your updating process. Free up some memory of your device. To check for your device's space, go to Setting >> General >> About >> Available. If there isn't ample amount of space, delete some of the content.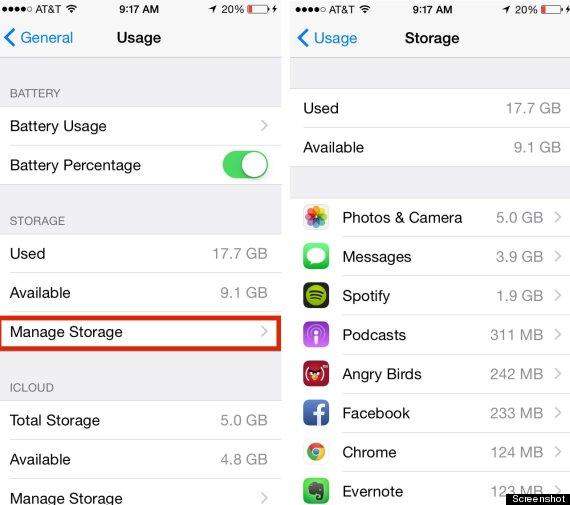 Method 6: Delete Update and Retry
If you are still dealing with iPhone 6 update error, try to update it from step 1 itself. Get rid of the unfinished updated by deleting it and download it once again. Follow this path Settings >> General >> iPhone Storage. Here, you will find a list displaying apps of your device. Find the iOS update in the list and by clicking it you'll get Delete Update option.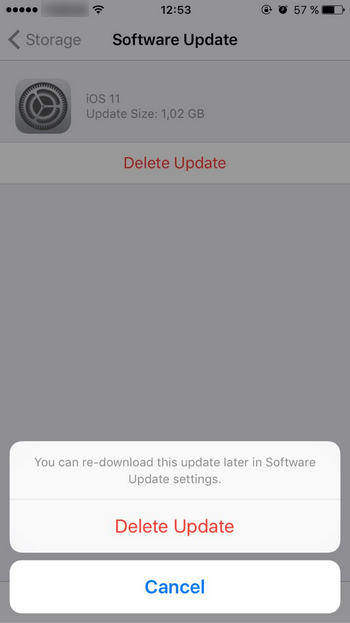 Method 7: Restore iPhone from iTunes Backup
Another way to get rid of error occurred during iPhone software update problem is to restore your device via iTunes backup. Follow below steps to restore iPhone.
Connect your iPhone and PC and on your PC open iTunes. If iTunes fails to detect your device automatically, select your device and click on Restore Backup.

Take care that you go for the latest backup simply having a look at the date and size of every backup. Click on Restore. Your device will be restored.
Method 8: Use a Third-party Tool
The final solution for iOS update error problem is Tenorshare ReiBoot. It is a unique tool as it helps solve the problem in seconds and without any efforts. It will solve your update errors as well as is capable of solving other iPhone issues too. In addition, it is free and the best thing is—it is a one-click software. Follow below steps to use the tool.
If installed, open Tenorshare ReiBoot on your PC. If you don't have the software, download and then install it on your PC. Now connect your device and PC. When the main interface is displayed, select "Fix All iOS Stuck" option.

Choose "Fix Now" option. The latest firmware package plays an important role; hence, it is mandatory that you download it online.

Select "Start Repair" option. The recovery procedure will now initiate and the problem will vanish away.
Part 3: Tips You Need to Notice Before Upgrading
Before going to the updating process, make your device ready for the update. Simply check below points:
Check if your device supports the update.
Clean your iPhone and free some space up for the update
Take care of your media files in your device so that they are safe during the updating process
Before updating your device's iOS, first update all your apps to the latest versions
The main thing to do is—take a backup. Trust me, it is a life saver if something goes wrong.
Summary
In the above article, we have encompassed all the possible errors as well solutions for iPhone update. We hope you are satisfied with the information provided. Do not hesitate to give your feedback by commenting below.