Why Assistive Touch Disappear on iPhone and How to Fix
by Sophie Green Updated on 2020-04-01 / Update for iPhone Fix
Just when I tried to update to iOS 13.4, the assistive touch option disappeared, and I can't even activate it again. How come my assistive touch always disappears iPhone?"
This is a major issue that has been causing panic among iOS users since the release of the iOS 13.4. Assistive Touch is a great feature on iPhone and iPad but some users have reported that the Assistive touch randomly disappears. There are cloud be several reasons behind this particular problem, but it can also be fixed using simple solutions. So, just read the article below and fix the assistive touch issue with your iPhone.
Part 1. Why Assistive Touch Disappear on iPhone?
Why assistive touch disappears? Well, there could be several reasons behind the disappearance of the assistive touch feature on your iPhone.
1. Assistive touch disappeared after iOS 13.4 update/restore

In most cases, the assistive touch suddenly disappears after the iOS update. In some cases, the feature disappeared during the restore too. It is actually a major glitch with iOS 13.4 that affects the Assistive touch.

2. The orientation making it render somewhere off the screen entirely

Majority of the cases happened when a user opened an application in landscape mode. The time they changed to another app, assistive touch disappeared.

3. Accessibility shortcut is enabled

When AssistiveTouch is turned on, and you click the home button 3 times quickly, it disappears, all of a sudden. This was caused because you selected AssistiveTouch through the Accessibility Shortcut choice.

4. Other Unknown Issues

There could be other iOS relates issues that may have been causing interference with the feature.
Part 2. 3 Quick Ways to Fix Assistive Touch Disappeared on iPhone
Here we have detailed 3 quick fixes if iOS 13 assistive touch disappears from your iPhone. These are easy fixes but have still detailed them below.
1. Restart Your iPhone
First, you need to restart your iPhone. It is very easy. Just follow the steps.
Just press and hold the Power button until the Power Slider is visible.

Then, swipe the slider to the edge of the screen, and the iPhone will be turned off.

iphone reboot
Now, you just have to wait for more than 30 seconds to turn on the device. If a simply restart didn't work, you can try to hard restart iPhone.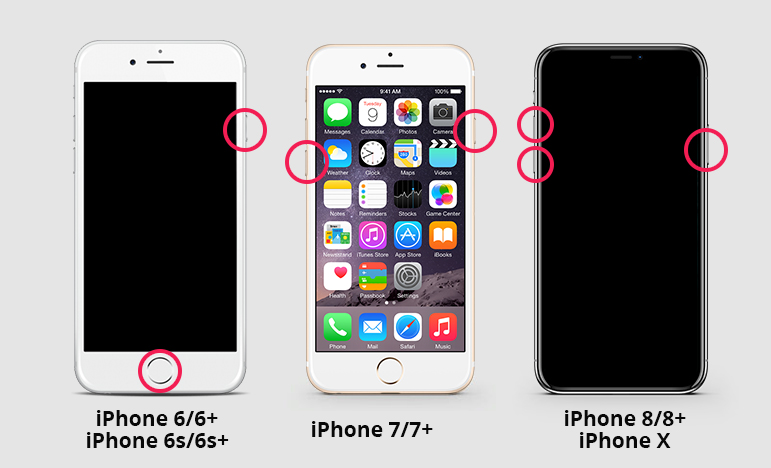 2. Turn off and On Assistive Touch Again
If that didn't work, then we recommend users to disable and then enable the Assistive Touch feature on the iPhone. Here are the steps:
Go to the Settings of your iPhone and tap on 'General'.
Now, navigate to 'Accessibility'.

You will find the 'AssistiveTouch' option under 'Physical & Motor'.

Assistive Touch
Now, you will find there a switch. Toggle it off. Then restart the device and then turn it on the same way.
3. Deselect Assistive Touch
Last but not least, if you are still having this issue, then it is time to deselect the Assistive Touch feature.
Simply go to the Settings and tap on 'Accessibility'.
Then, scroll down, and at the bottom of the list, you will see the Accessibility Shortcut.

Just tap on it and deselect the Assistive Touch feature.

Deselect Assistive Touch
Part 3. [100% Guaranteed] Fix Assistive Touch Disappeared with iOS System Repair Tool
If you are still having trouble with the issue and assistive touch randomly disappears on your mobile, then you have to use a professional program capable of a guaranteed fix. If you check on the internet, there will be just too many recommendations, but we would like to check out Tenorshare ReiBoot.
This is a great program with advanced features. The capability to fix more than 50 different iOS related issues within minutes. Needless to say, the operation is also pretty simple. So, check out the steps below to fix assistive touch randomly disappears.
After downloading ReiBoot on your computer, install it. Connect the iPhone to the computer and launch the program. Click on 'Repair Operating System' tab on the interface.

Repair the system

After that, click 'Fix Now' to proceed.

Fix now

Now, you have to download the firmware package required for this procedure. Choose a path and then click 'Download'.

Download the firmware package

After firmware download is finished, click on 'Repair Now'.

System successfully repaired
It will take no more than a few minutes for ReiBoot to fix the Assistive Touch issue your iOS.
Conclusion
Therefore, you need to understand that it is a very complicated issue with iOS. Not that it is something new that we haven't faced before. There are a lot of users who are struggling with the "assistive touch randomly disappears" problem. But you can check out the quick fixes that we have detailed in the article. Hopefully, they will be enough for you. Otherwise, you have Tenorshare ReiBoot; it will most definitely eliminate the problem.
Fix iPhone Stuck and Update Issues without Data Loss