How to Fix CarPlay Not Working After iOS 13/12 Update
Fix iPhone CarPlay Won't Work After Update to iOS 13/12
"Since the iOS 11.3 update, I've got problems with calls in my seat car. when people call me and my iPhone 7 is connected via CarPlay with my car, people hear my voice distorted/ blurred which makes it hard or impossible for them to understand."
Use CarPlay to answer calls is safer when driving a car. But recently, some people complained that CarPlay not working on iOS 11.3/11.4/12 after they installed the software. Many people thought this is only a voice issue, but it's not that simple actually. In this article, we'll share all the possible solutions for Apple CarPlay problems; follow the post to check them out.
Part 1: Common Ways to Fix CarPlay Not Working on iOS 13/12/11
1. Make sure you are using a compatible USB cable
Some users are using other lighting cables to connect CarPlay, this is likely to cause problems. You are recommended to use the original cable. You are also recommended to try another USB port on your car.
2. Make Sure that Siri is Turned on
If Siri is off, you cannot use voice command anymore. Go to Settings and tap Siri & Search to turn it on.
3. Restart your iPhone and Car
Restarting iPhone will solve many iOS glitches; you should also have a try under this situation. Also if you cannot find CarPlay logo from your Car's display, you should also restart your car.
4. Disable Restrictions
Some of the features on iPhone that not working because restrictions are enabled. Go to Settings -> General -> Restrictions, enter the passcode and find CarPlay, turn it off.
5. Check Car Manual
You can check your car manual for help. Check if there's a firmware update for your stereo, if so, update the firmware.
6. Reset your iPhone
This may be the last resort for CarPlay not connecting issues, but will cause some data loss. Also according to users' feedback, this method not always working, but you can still have a try. If you want to fix this issue completely without losing data, skip to Part 2.
To reset your iPhone:
iPhone X/8 (Plus): Press and quickly release the Volume Up button, then press and quickly release the Volume Down button, finally press and hold the Power button until the Apple logo appears.
iPhone 7/7 Plus: Press and hold down the Home button and the Volume Down button at the same time until the Apple logo shows up.
iPhone 6s and earlier devices: Press and hold down the Home button and the Power button together until you see the Apple logo on screen.
Part 2: Ultimate Solution to Fix iPhone CarPlay Not Connecting After Update to iOS 13/12
If the above tips failed to fix Apple CarPlay not working on iOS 12/11.4/11.3, that will be something wrong with the new software update. You are recommended to downgrade iOS to the former stable versions with the professional iPhone System Recovery Software ReiBoot. This program allows you to roll back to the other iOS 11 versions from iOS 12/11.4 without using iTunes and all your data will be untouched.
Download and install ReiBoot on your PC or Mac, run the program and connect iPhone to computer. Click "Fix All iOS Stuck" from the main interface once the device is detected.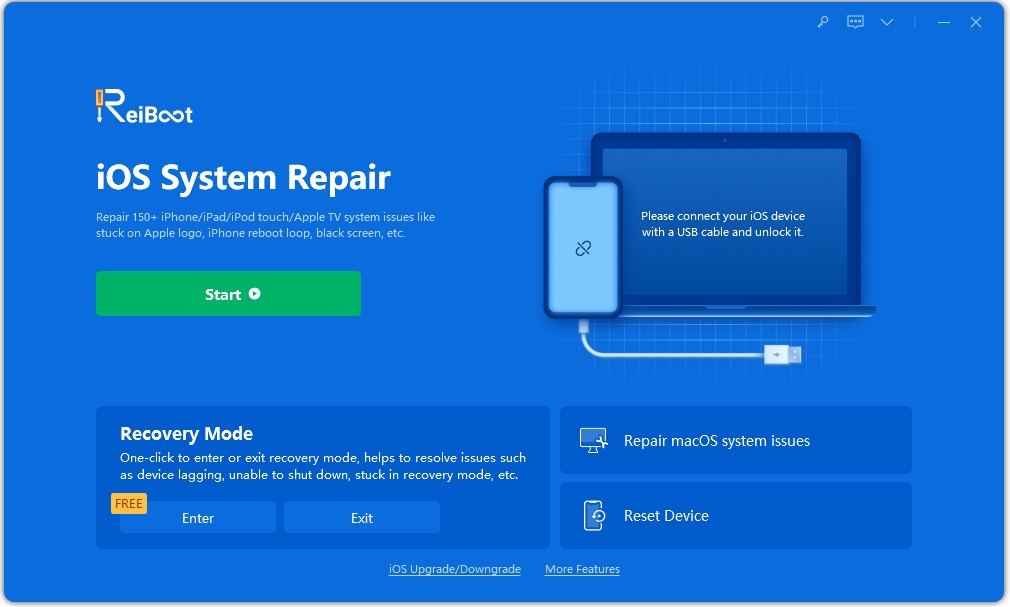 Click "Fix Now" and then you'll be able to download the firmware package. The software will provide the latest software version. If the iOS is the newest version currently, click "Select" to import the former firmware packages manually.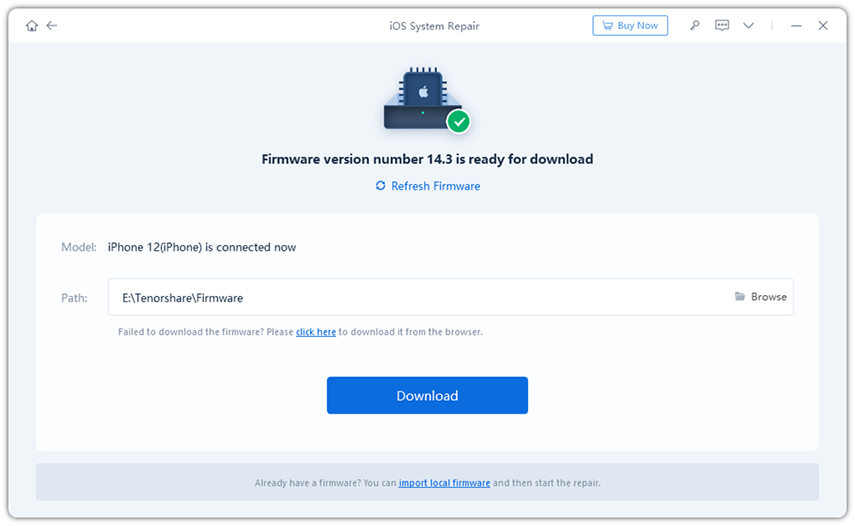 After importing the firmware, you can start repairing the operating system. This process will be done in minutes and your device will restart. Then you can use CarPlay to make or receive calls normally.
The Bottom Line
In this article, we shared some easy solutions for iOS 12/iOS 11.4/iOS 11.3 CarPlay not working on iPhone X/8 (Plus)/7 (Plus)/6s (Plus)/6 (Plus). I hope this post can be helpful for you. If you have any other problems after iOS update, such as iPhone stuck on recovery mode, iPhone screen disabled, iPhone keeps rebooting etc. you can discuss with us by commenting below.