How to Fix Error 1009 on iPhone
by Jenefey Aaron Updated on 2019-07-25 / Update for Fix iPhone
iPhone users each day face one issue or the other. And there is not end for this journey. Everyday a new issue arises from the dead. And one of the new issues that the users are facing is the Error 1009 on iPhone. The Error 1009 is a frustrating error notification that users see when they try to download apps from App Store.
In different words, this error does not allow you to download applications from App Store and your handset will show a message that will read: Your request cannot be processed error code 1009. If you are facing such kind of issue, then do not panic. This is not a major issue and can be solved easily. And today we will show you how to solve this issue by offering some solutions that will make your job easy. All you need to do is follow this simple solutions and your issue will be solved. So let us begin then.
Solution 1: Fix Error 1009 With ReiBoot
Tenorshare ReiBoot is the software that is capable of solving error code 1009 on iPhone. This tool is used to solve any kind of issue that has grasped your iPhone or any other Apple device. The "Repair Operating system" feature of this software is capable of solving all the issues in a single click, thereby making it popular among the users. All you need to do is follow the given below steps.
Here is the step-by-step guide on how to use Tenorshare Reiboot to fix iPhone error 26:
Step 1: Run the software once you have connected your device to the computer and click on "Repair Operating system" option. Next, click "Start Repair" option.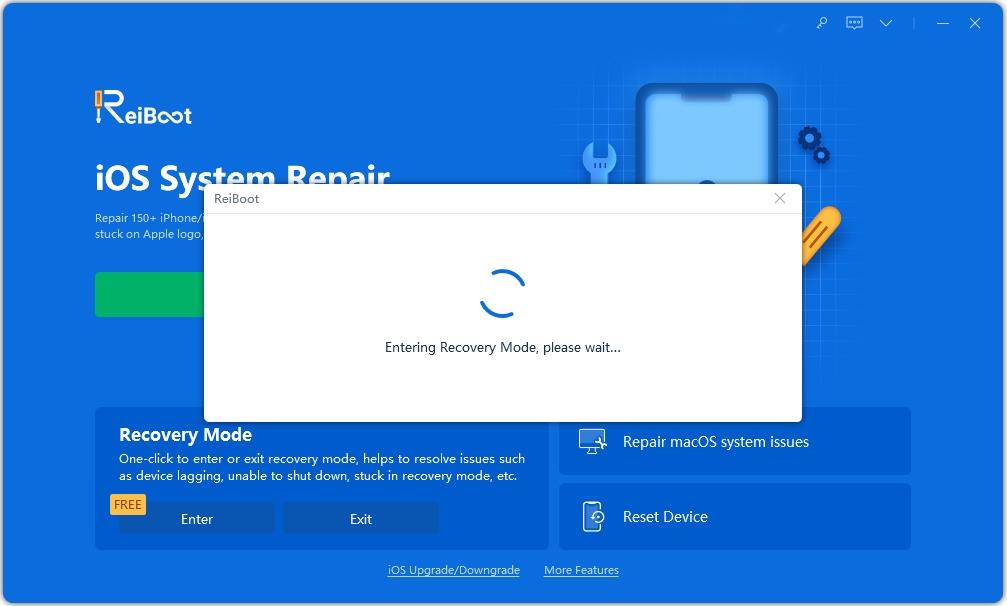 Step 2: Click Download to install the latest firmware package online.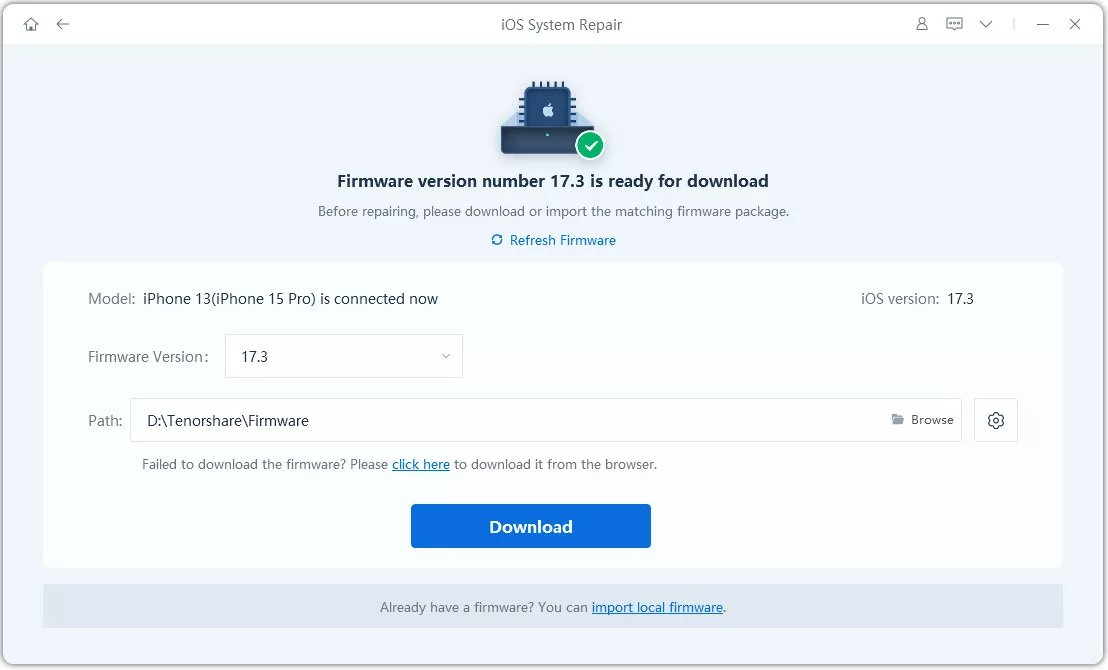 Step 3: Next, select "Repair Now" to start the recovery of your device. After the procedure ends, your device will reboot and the issue will be resolved.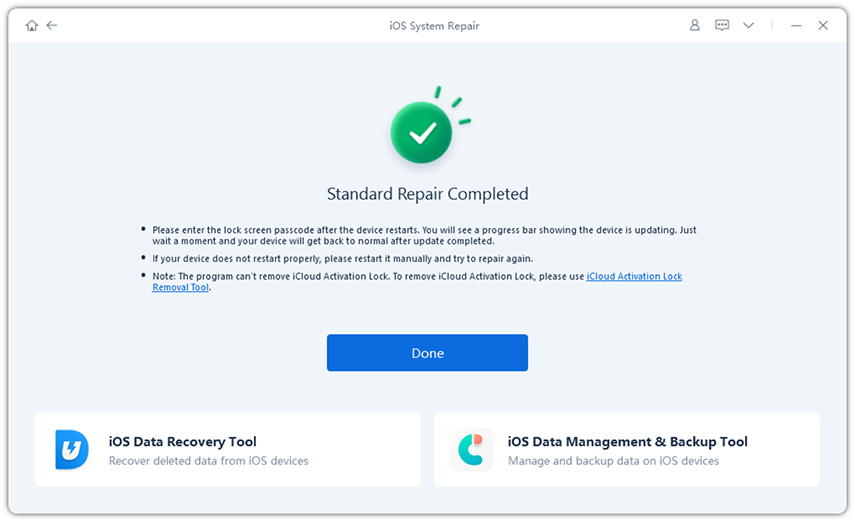 Solution 2: Check Apple System Status Page
When you are not able to download the apps, then it might also indicate that the servers at Apple's end might not be working. If the servers are not working at Apple's end, then it is obvious that none of the service provided by Apple will work. Hence, you need to check if Apple's systems are working fine or not. This can be checked by visiting the Apple System Status page. All you need to do is visit the https://www.apple.com/support/systemstatus/ website on any device and check the system status. If the App store is down for maintenance, you need to wait till the maintenance is over.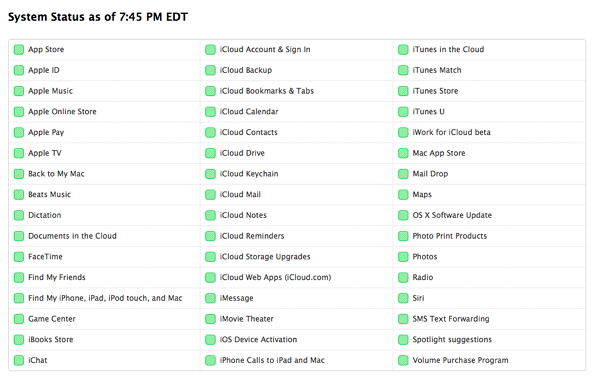 Solution 3: Fix iPhone Error 1009 by Proxy Settings
One more method to solve this issue is by checking your iPhone's proxy settings. You need to verify if your iPhone's proxy settings are set properly, or else you will require changing them. This can be done by following the below mentioned steps.
Step 1: Go to Settings >> Wi-Fi.
Step 2: Tap on the Wi-Fi that you are connected to. You will see HTTP Proxy settings on the bottom of the screen.
Step 3: Select Manual to manually adjust the settings.
Step 4: Now click on Server and enter the IP address, then click "Port" as your supplier shows it. This is will probably solve your error.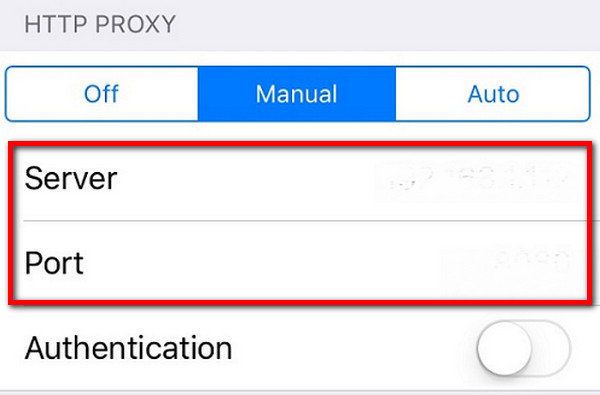 Solution 4: Check If Your IP Is Blocked
There are some apps that are not allowed in particular country. Hence, if you are trying to download an app that is banned in your country, then there are chances of you facing the issue. This will result in blocking of the IP. Hence, you need to check the country that you have set in the app. If the app is blocked in your country, you can always choose a different country. Here are the steps that you need to follow to get rid of error 1009.
Step 1: Go to Setting >> iTunes & App Store >> your Apple ID >> View Apple ID.
Step 2: Sign in using your Apple credentials.
Step 3: On the Account screen, click on Country/Region. Tap "Change Country or Region" and then choose the desired country. Click "Next." Check if the issue is solved or not.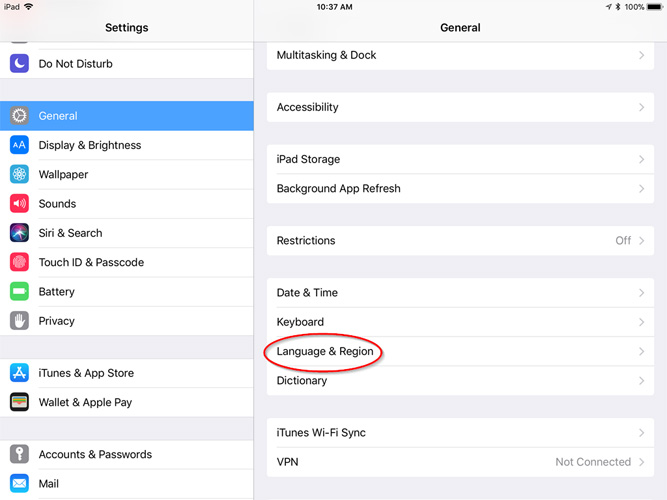 Solution 5: Fix iPhone Error 1009 with VPN Service
Another way to solve this issue is by using VPN service. If the app is blocked in your country, you can change your IP address and download it. Here are the steps that need to be followed.
Step 1: Go to Settings >> General >> VPN.
Step 2: Click on "Add VPN Configuration."
Step 3: Enter the information in the boxes and check Off Proxy box.
Solution 6: Update iPhone Software
If there is issue while updating the app, then upgrading the iOS might assist you in such cases. Upgrading the operating system might offer a solution to this error and solve your issue. Here are the steps to update the iOS.
Step 1: Run the iTunes and also connect your iPhone to the PC. Make sure you have the latest version of iTunes installed on your PC.
Step 2: Now, select your device name in iTunes. Once you have selected the device, click on the Summary and then tap "Check for Updates."
Step 3: Tap "Download and Update" option and wait for the process to end.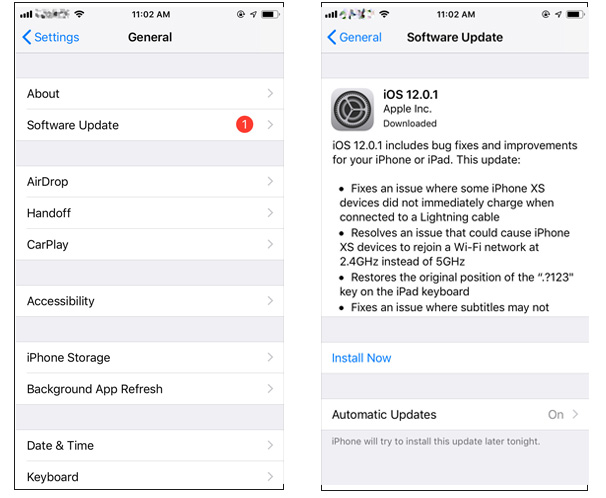 Conclusion
Tying all the loose ends here, you had a look on top solutions that will let you know how to get rid of error 1009 on iPhone. The ultimate solution that is recommended to use is Tenorshare ReiBoot. This tool also helps you solve the many other issues like iPhone Apple logo, black screen, white screen and more. Do add your feedback by commenting below.