How to Fix iTunes Error 42408
by Jenefey Aaron Updated on 2019-11-30 / Update for Fix iTunes
"I keep getting an 'We could not complete your iTunes store request, an unknown error occurred (-42408)' message when I try to buy music - it then tells me to try again later, which I have done. Someone can help me?"

When downloading purchases from the iTunes Store or authorizing those purchases on your machine, you may encounter either Error 42408, stating that the action could not be completed. Here in this tutorial, we will talk about the resolutions about how to fix iTunes error 42408, including iTunes 12.7/12/11/10.
Part 1: Frequently-used Solution to Fix iTunes Error 42408
First of all, we need to check out whether it is the external reason or not through these manual operations:
1. Prevent iTunes Sync Automatically
Separate iTunes and device. For Windows computer, run iTunes and open "Edit" > "Preferences…" > "Devices" > "Prevent iPods, iPhones, and iPads from syncing automatically" and then connect your iOS device to test the error problem.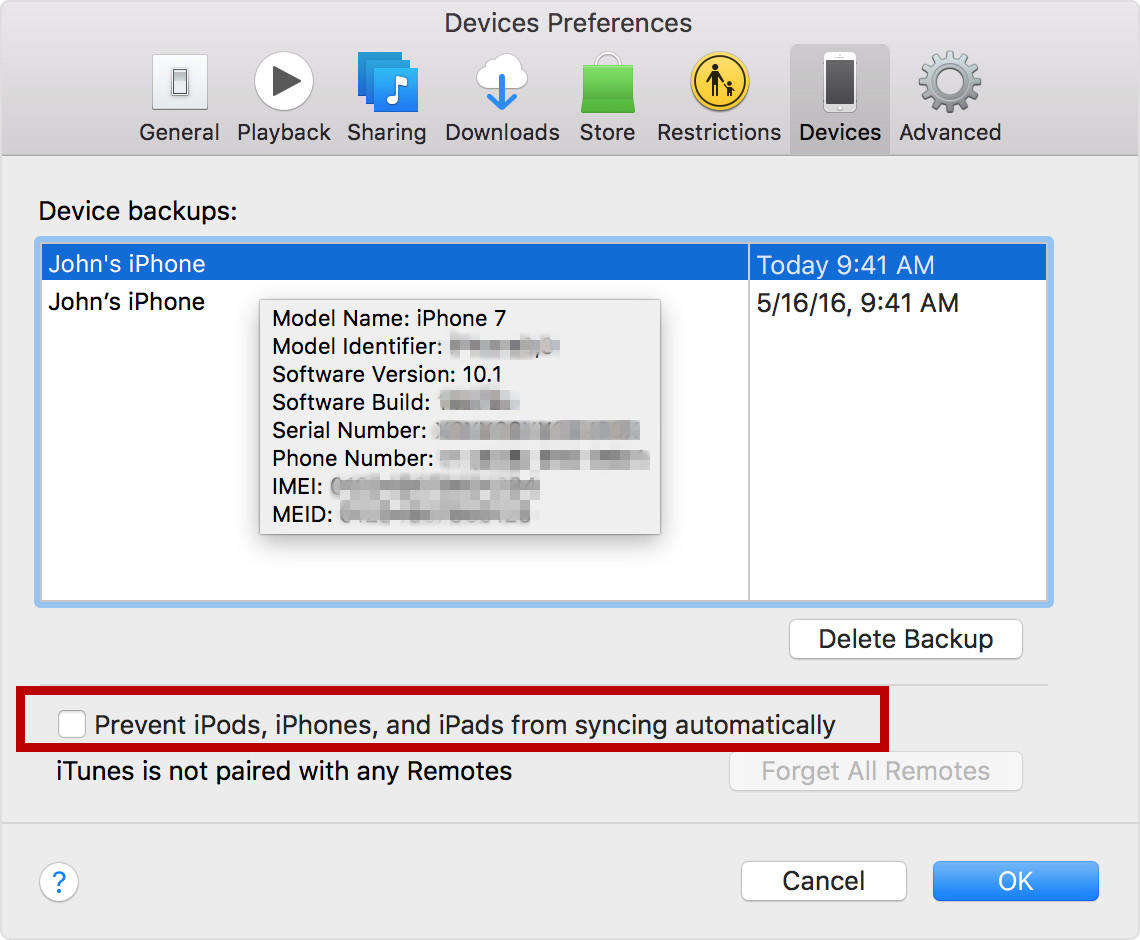 For Mac OS, run iTunes and open "Preferences…" > "Devices" > "Prevent iPods, iPhones, and iPads from syncing automatically" and then connect device to check the issue.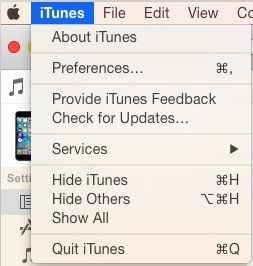 2. Remove iTunes Preference Files
For Mac users, you can move the "com.apple.itunes.xxx.plist" file from home folder > Library > Preferences to the other location. Then test the issue is still or not. If not, remove the original plist file to trash because a new iTunes preference file has been built in.

3. Update iTunes Version
The iTunes edition may be the common to cause error, so you could uninstall the current iTunes software and install the latest and compatible version in your PC or Mac.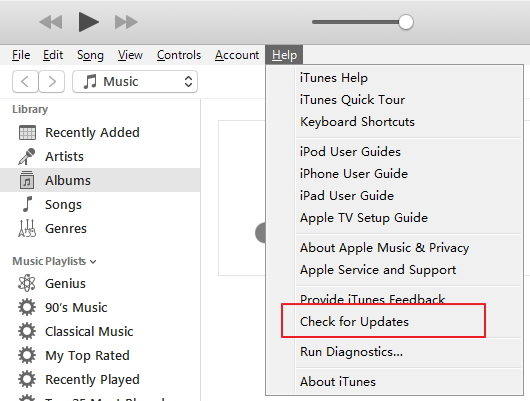 4. Check Network Connection
Internet connection plays an important role in iTunes, so you can attempt to check it. No matter you are on network cable or Wi-Fi, make sure it is stable.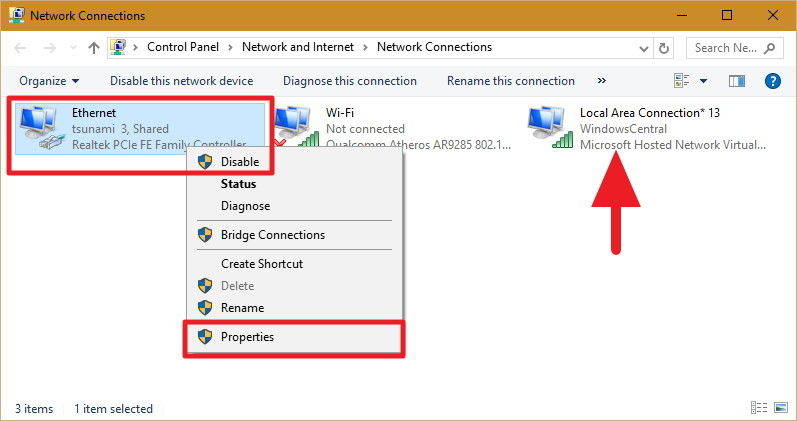 5. Restart Your PC/Mac
For the majority of people, rebooting the machine seems to be the most stupid method, but at times, the most unexpected method is the most effective one. This simple solution has solved a ton of common computer issues. So why not have a try?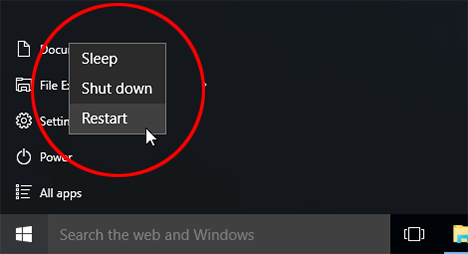 Part 2: Ultimate Measure to Repair iTunes Error 42408
If the above simple approaches on part 1 don't work, I'm afraid that you had better try to take advantage of the following third-party tools to repair iTunes error.
Method 1. Repair iTunes Error with Tenorshare TunesCare
Tenorshare TunesCare is a totally freeware that enables you to fix all iTunes errors and sync problems. Just need one click with it and then all the iTunes install, sync, upgrade, slow and restore issues will be disappeared.
Here is guideline on how to use this program:
Step 1. Download and install Tenorshare TunesCare to your Windows-based computer.
Step 2. Launch it and then you will see the main interface. Since your problem is to fix iTunes error 42048, so you don't need to connect iOS device in your situation.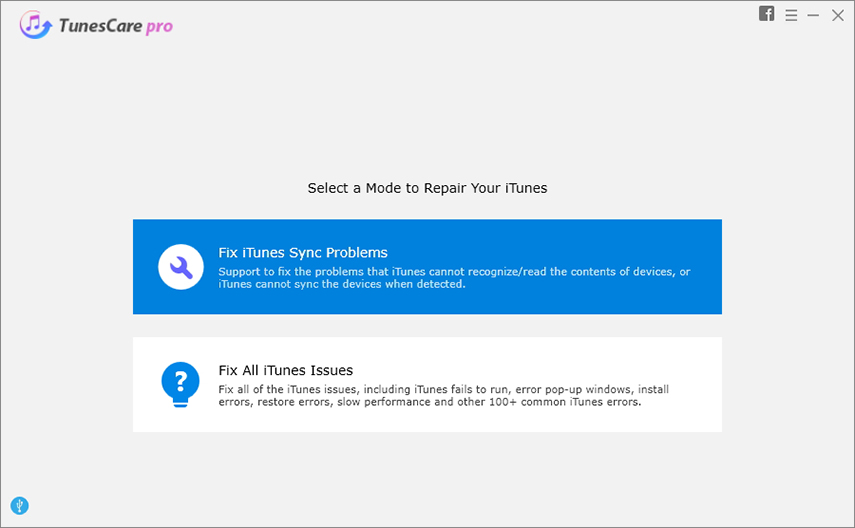 Step 3. Click "Fix All iTunes Issues" menu and then just click "Repair iTunes" button.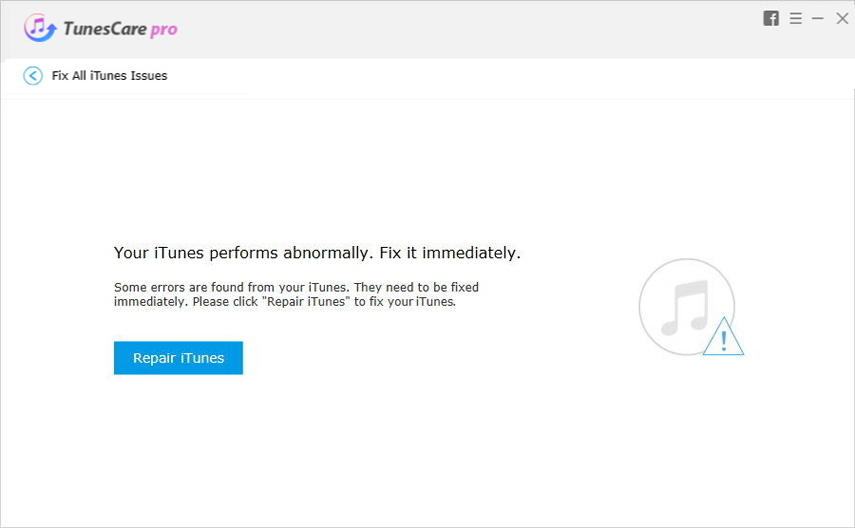 Step 4. Wait for a while, the application is downloading repair drivers for your iTunes. After downloading, it will start to repair iTunes.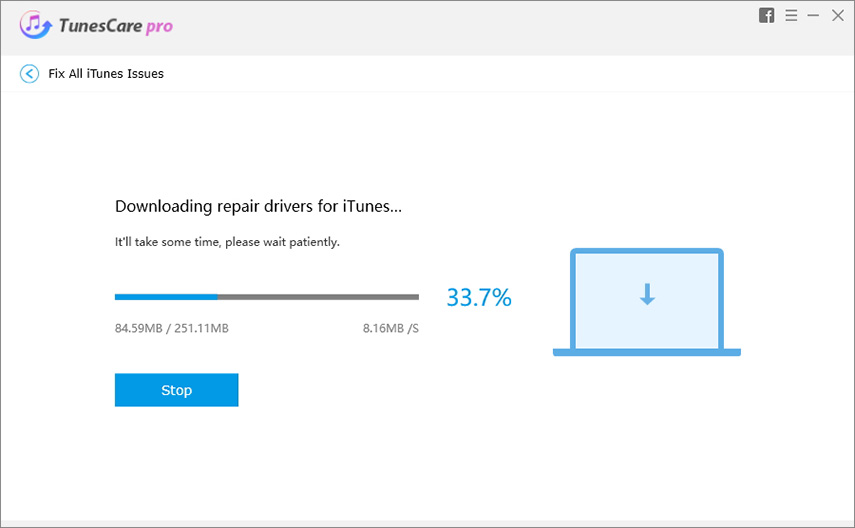 Step 5. Now your iTunes is working normally. You can restart Tenorshare TunesCare in 3 seconds or directly close it.
Method 2. Repair iOS System via Tenorshare ReiBoot
If the cause of iPhone error 42408 is not iTunes, but your iPhone, iPad or iPod, then you might as well try to repair iOS system with Tenorshare ReiBoot software.
Follow the brief handbook to understand how it works:
1. Download, install and launch Tenorshare ReiBoot to PC or Mac. Choose "Repair Operating System".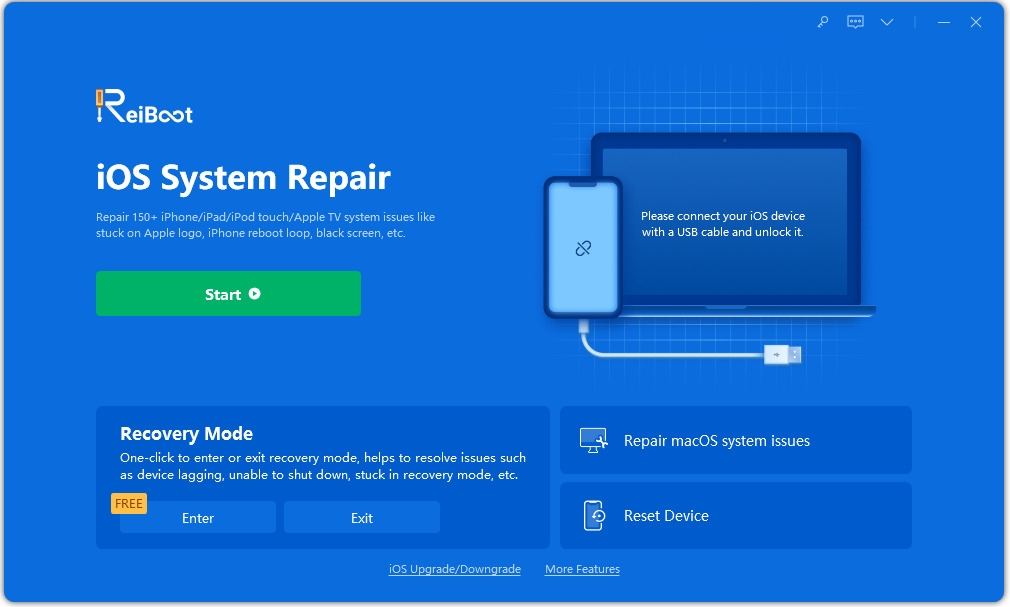 2. Connect the Apple device that you would like to connect with iTunes to PC. The software will recognize your device. Click Fix Now to continue.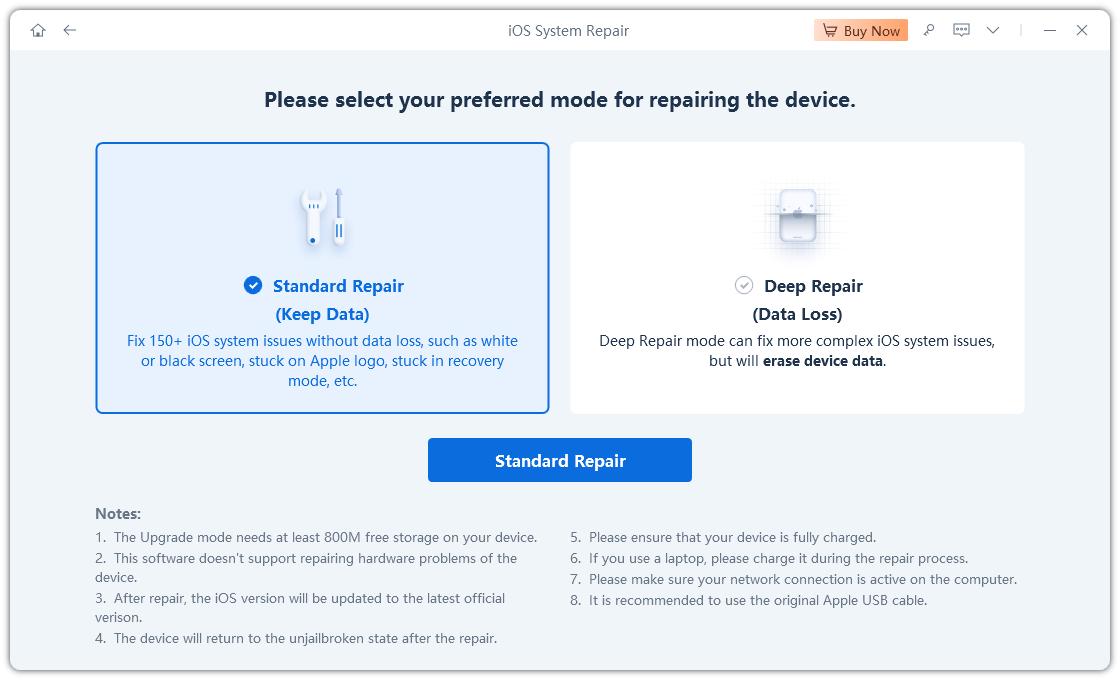 3. After that, click "Download" button to download firmware package online.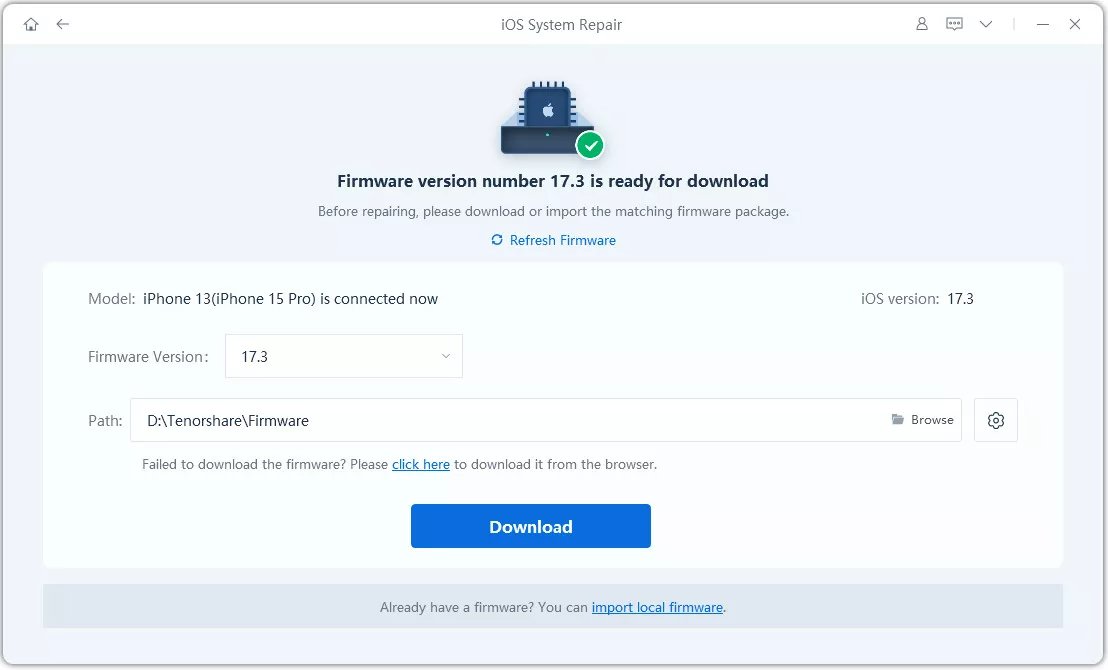 4. Once the download is finished, it will repair operating system automatically until the repairing is end successfully.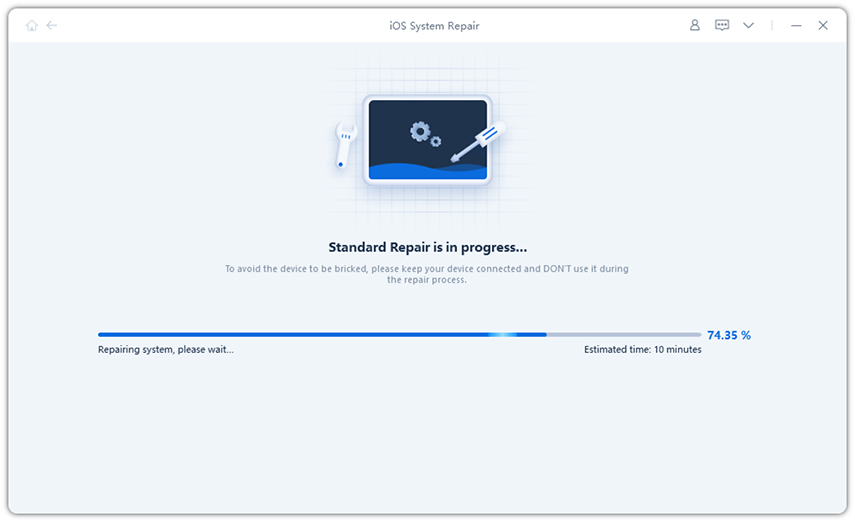 The Bottom Line
Now after getting these selections to resolve iTunes error 42408, are you still suffering from it? Please reach out to us anytime on the comment area. By the way, know more iTunes errors from here if you are interested in. TunesCare is the best iTunes repair software to fix iTunes errors that you may encounter during update/restore/backup.