How to Fix the EarPods Crashing on the iPhone 7/7 Plus
by Jenefey Aaron Updated on 2020-04-01 / Update for iPhone7 Tips
Although Apple has tried their best to keep their latest iPhones error-free, there are still some errors on these new devices. One of these errors is that your EarPods crash when they are used with your red iPhone 7 or iPhone 7 Plus.
While the issue seems like a hardware issue, it may not be so as there may also be an error in device's OS that is causing the issue. When the issue arises, you are not able to use your EarPods as they keep getting crashed and you feel helpless as there is not anything you can do about it.
However, there are some possible ways you can keep your EarPods from getting crashed. While these methods do not guarantee they will fix the issue, at least you have some things to do to help fix the issue instead of having nothing. As they say - something is better than nothing.
So, without further ado, here's how you can go about fixing the EarPods crashing issue on the iPhone 7 and iPhone 7 Plus:
Update your iPhone Model to the Latest Version of the OS
If your iPhone is running an older version of iOS, then you need to update it to the latest version as Apple has fixed the issue in its latest version of the iPhone's OS.
Here's how to update your iPhone to the latest version of iOS:
1.Tap on Settings on the homescreen of your iPhone. It will take you to the settings panel from where you can manage all the settings related to your iPhone.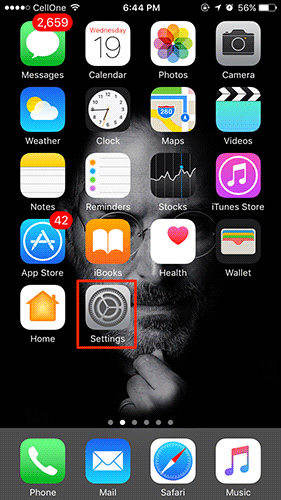 2. When the settings screen opens, you will see an option saying General. Tap on it to open the general settings panel where the general settings are available.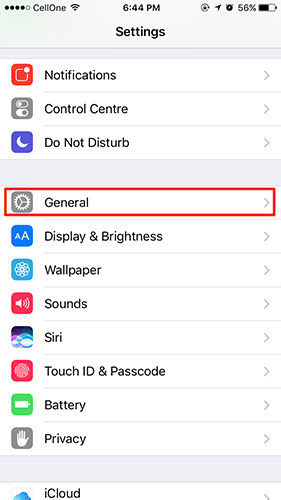 3. When the General settings panel launches, tap on the option that says Software Update. That's where you can find new updates and install them on your iPhone.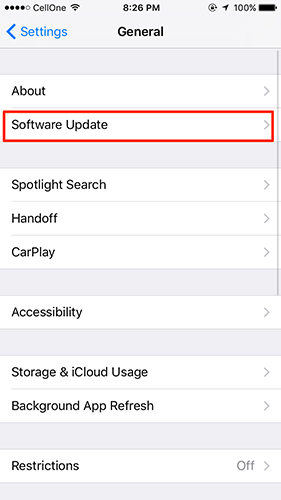 4. When the Software Update screen opens, it will automatically check for new iOS updates. If there are any updates available, you can tap the Download and Install button to install those updates on your iPhone.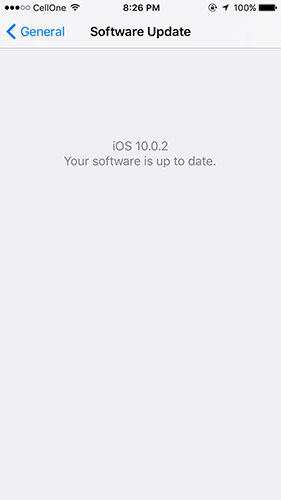 If your iPhone already has the latest version of iOS, then you should see something like the following:
So, that was how you could update your iPhone to the latest version of iOS that brings a fix for the EarPods crashing issue on the iPhone 7 and iPhone 7 Plus.
The method above should probably have fixed the issue on your device. If the issue still persists, you may want to download an iPhone issue solver app like Tenorshare iCareFone. That's a really nice app that helps you fix a number of iOS issues on your iPhone.
Not only does it help you solve issues, but it also has a bunch of other features to help you completely manage your iOS device. The features include the ability to help you speed up your iPhone by removing junk files and viruses, removing app caches, compressing photos to free up memory space, and deleting multiple apps at once to free up a huge chunk of memory storage on your iPhone. The app is worth giving a shot.