iPhone Not Receiving Texts from Android? Try Effective Solutions Here!
by Sophie Green Updated on 2019-09-18 / Update for iPhone Problems
While using an iPhone, it is likely to get stuck with some malfunction. After all, it is just a gadget that is supposed to get unhealthy at times. And this time, we are concerned for the issue that has been reported by many users which is their iPhone is not receiving messages from Android. So, if you can relate with this problem, this article is just worth reading. We have compiled the best solution and other tips and tricks that might be useful to you.
The Main Reason of the Issue
There could be various reasons for your iPhone not being able to receive messages. We have listed some. Please check out.
Firstly, your iPhone doesn't have good signal and that's why the sender isn't able to send messages.
Your device isn't facing any "no service" issue.
Another reason why iPhone is not receiving texts from one person could be the incorrect number. Make sure you don't use the country code like "00(country code)" or "+(country code)"
If iOS is not updated, the issue may arrive
How to Fix iPhone not Receiving Texts from Android
When you struggle with such situation, worry no more as Tenorshare ReiBoot is here at your rescue. This tool is designed to repair over 50 iOS system problems with ease. No matter if your iPhone 7 is not receiving texts from Android or iPhone 8 or any other model, the program is compatible with any iOS device.
Key Features:
Offers one-click feature to enter/exit recovery mode freely
Comes with Windows and Mac versions
Can fix a wide range of iOS stuck scenarios including Apple logo, black screen and the like
Can repair various iTunes issues in minutes
Completely safe, user-friendly and delivers guaranteed output.
The Ultimate Way to Fix iPhone not Receiving Texts from Android using ReiBoot
Step 1Get the Program
Start with downloading ReiBoot on your computer and install it. Now, launch the software and make connection between your iPhone and the computer via USB cord. Hit on "Repair Operating System" when the device is detected.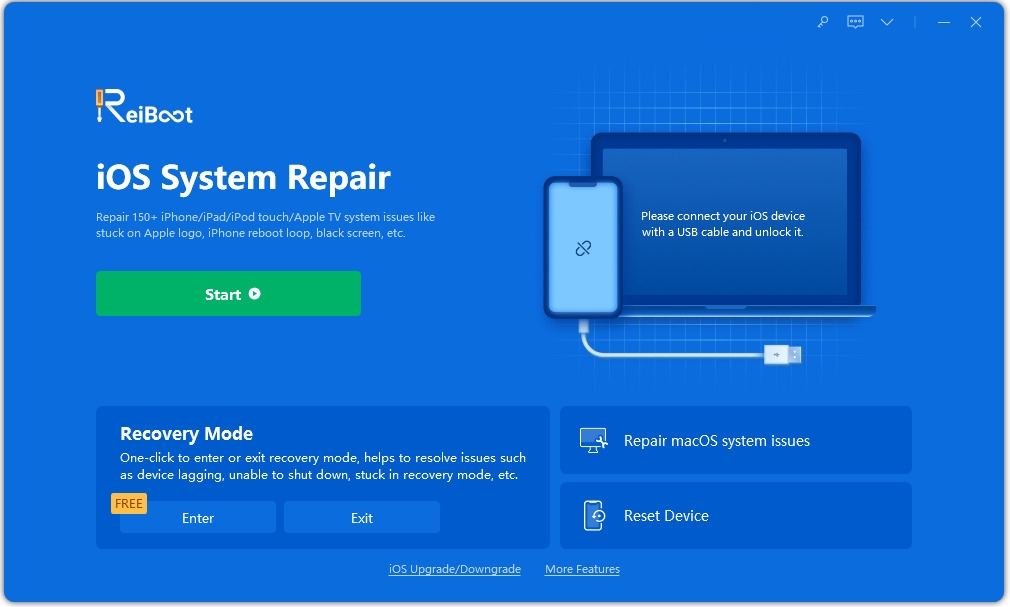 Step 2Start Repair
You will be directed to the next screen where you have to click on "Start Repair". You may be prompted to take your device into recovery mode if the iOS isn't detected by the program.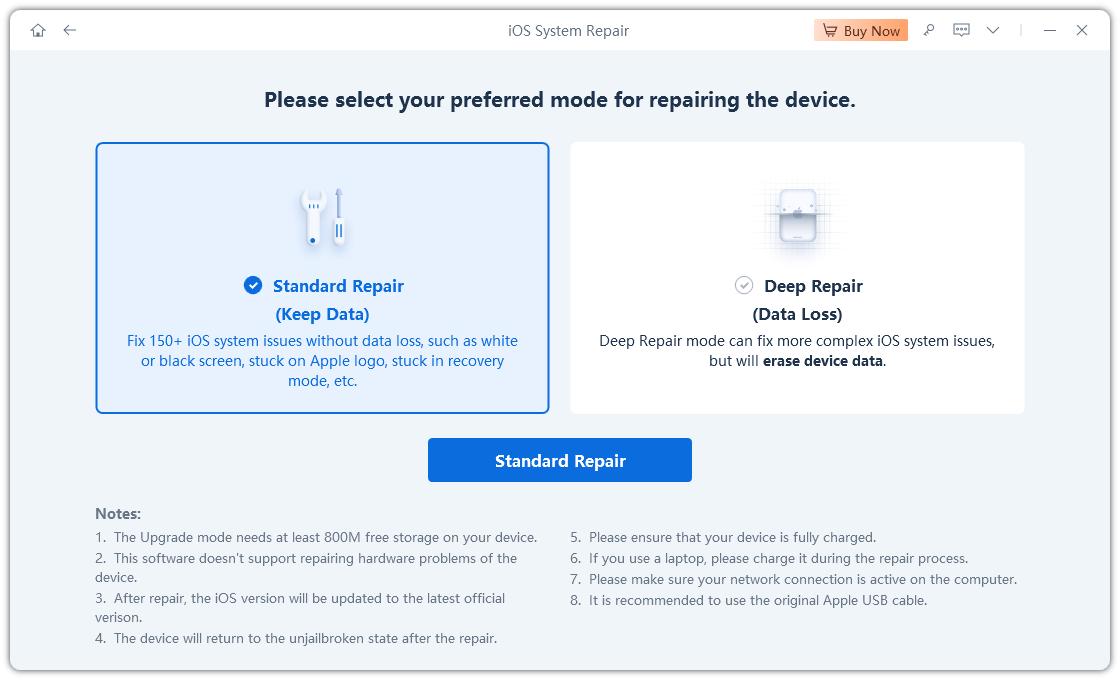 Step 3Download Firmware
On the following screen, you need to download the firmware package. Just hit on "Browse" and set the save path for the firmware to be downloaded. Next, click on "Download", then the program will begin to download the suitable firmware.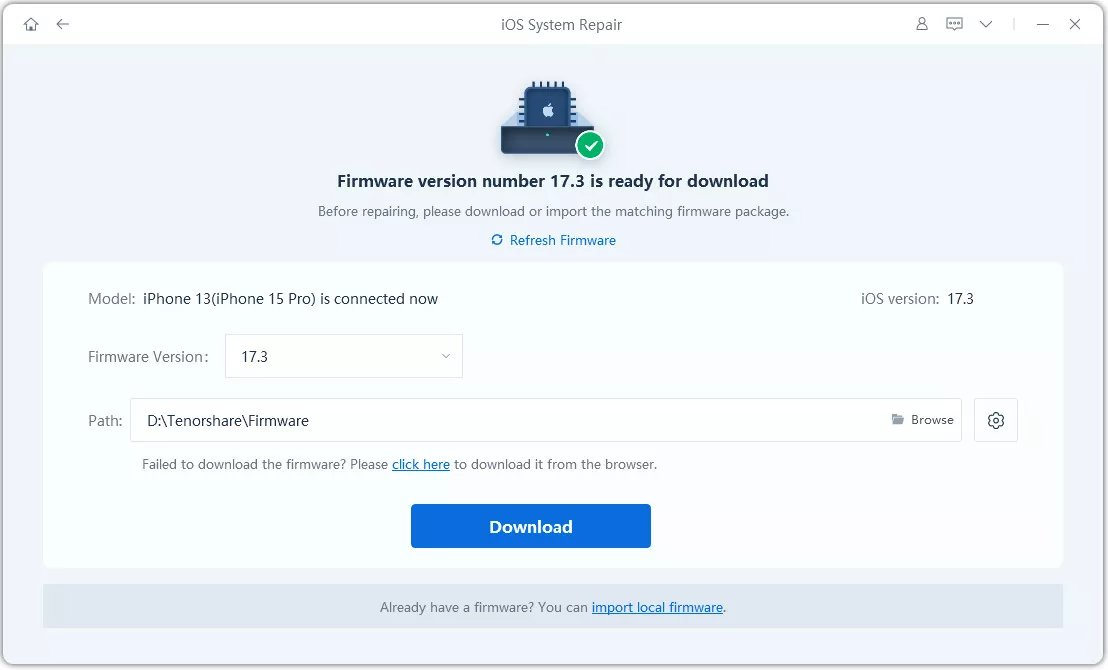 Step 4Start iOS System Recovery
When the firmware is downloaded, click on the "Start Repair" button. Just wait for 10 minutes and keep the device connected until the process ends. Within a while, the issues will be repaired and your device will work normal as before.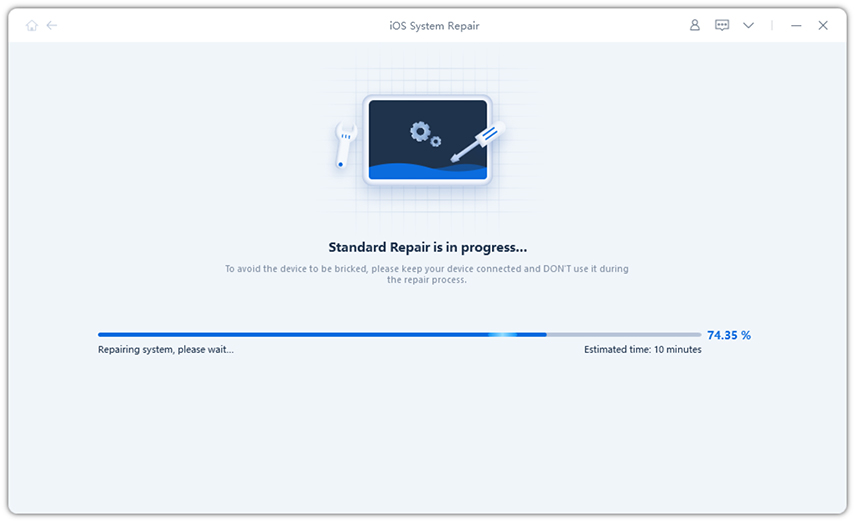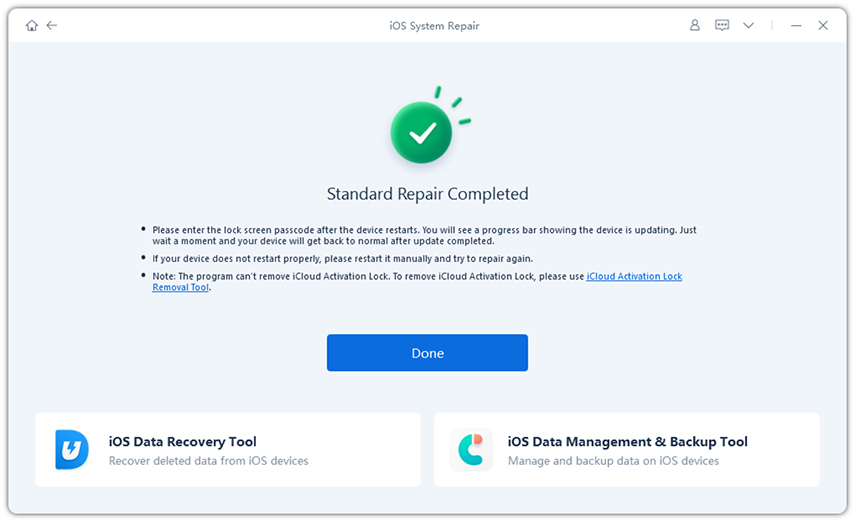 Common Ways to Fix iPhone not Receiving Texts from Android
1.Restart iPhone
There is nothing new about this trick. We usually come up with a thought of restarting the device when stuck with any minor glitch. Hence, in the first place, we would suggest you to give a normal restart to your device if you haven't. Check if this resolves the issue.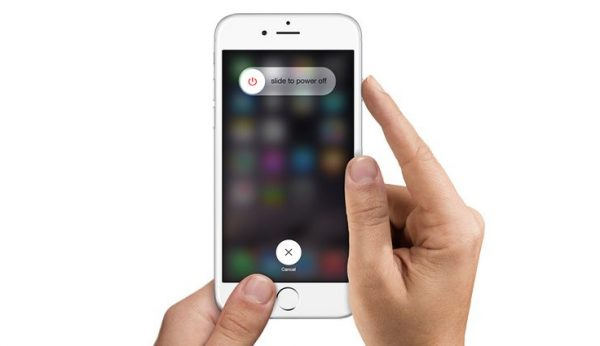 2.Force Reboot iPhone
If still your iPhone is not receiving texts from Android, time for force restart has come. This has been the most fruitful solution till date for any minor iOS issue. However, the steps that are to be followed are different for different iOS model series. We will be mentioning them below. Please look carefully and get your issue fixed.
iPhone 6 and earlier:Press and hold the "Home" + "Power" button altogether. Release the buttons when Apple logo appears.
iPhone 7/7 Plus:Hold down the "Power + "Volume Down" buttons simultaneously. When Apple logo comes, let go off the buttons.
iPhone 8 and latest: Press "Volume Up" and release immediately. Repeat with "Volume Down" key. Now, long press the "Power" button till you see Apple logo.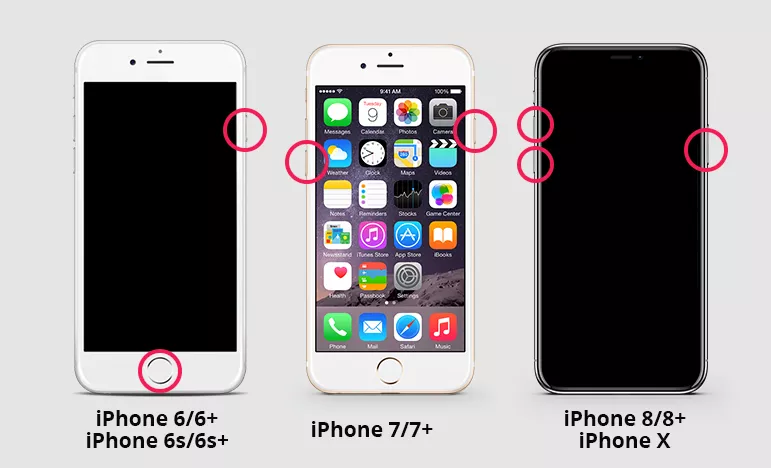 3.Re-insert SIM Card
Another tip for you when you find iPhone is not receiving messages from Android is to take the SIM card out from your device and insert it again. You should the SIM if there is any scratch or damage to it. Insert it carefully and check if you get rid of the problem.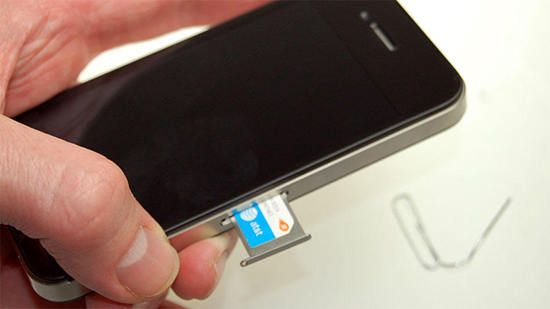 4.Reset Network Settings
If nothing has changed, maybe the issue is the faulty network and hence it requires a reset. To reset your network settings to default, follow the steps below.
Open "Settings" and tap "General".
Click "Reset" followed by "Reset Network Settings".
Confirm the actions.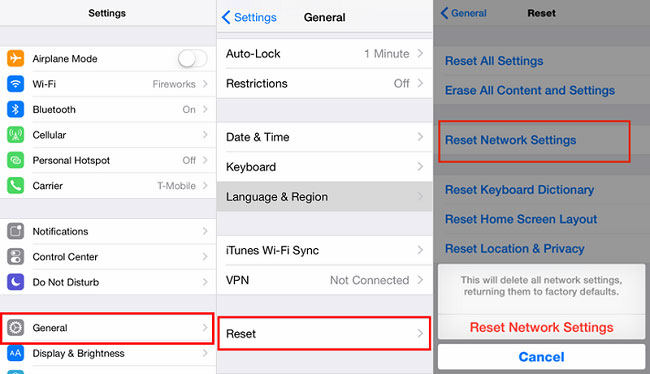 5.Update iOS
Many times, an outdated update is enough to result such problems. And ehre, we recommend you to update your iOS if you have not for long. The steps are:
Launch "Settings" and go to "General".
Tap "Software Update" and follow the prompts if update is available.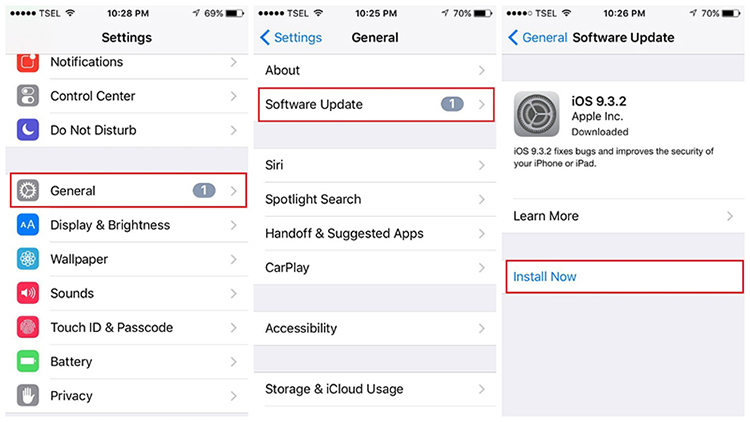 6.Factory Reset
Another resolution if the above methods didn't fix your problem is to factory reset your device. Make sure to backup your data first. This method will take your device to the default settings thereby solving the iPhone not receiving MMS from Android issue. Go along the steps below:
Go to "Settings" and choose "General".
Head to "Reset" and select "Reset All Settings".
Enter passcode and tap "Erase iPhone".

7.Check Message App Settings
A lot of time, we ignore the necessary and basic settings and some faulty message apps ettings cpuld be the reason why your iPhone is not receiving texts from Samsung or any other Android device. To ensure this, just move to "Settings" > "Messages" and check that "MMS", "Group messaging" and "iMessage" are enabled. If already enabled, try to disable once and then enable to make them work properly.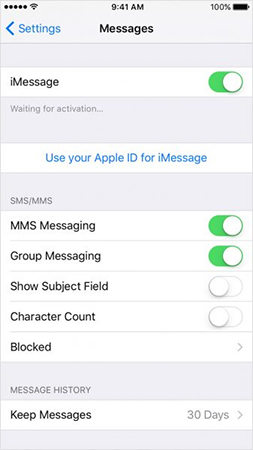 8.Toggle Airplane Mode
This can be a good way to give a fresh start to your iPhone connectivity and thereby solving issues related to it if any. Simply access the Airplane mode from the Control center and enable it. Wait a few seconds and turn it off.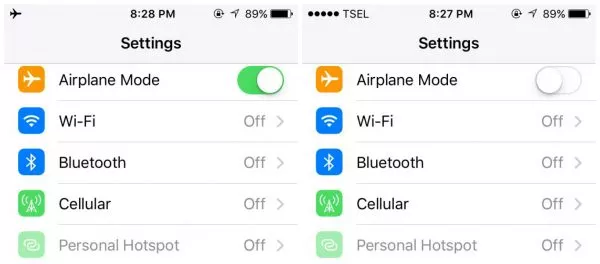 9.Switch 2G
3G or LTE may also be responsible for iPhone 7 (or any other) not receiving texts from Android. Therefore, try to switch to 2G if the problem is still there.
Head to "Settings" > "Cellular".
Ensure Cellular data is on.
Go to "Cellular Data Options" > "Voice & Data".
Select "2G".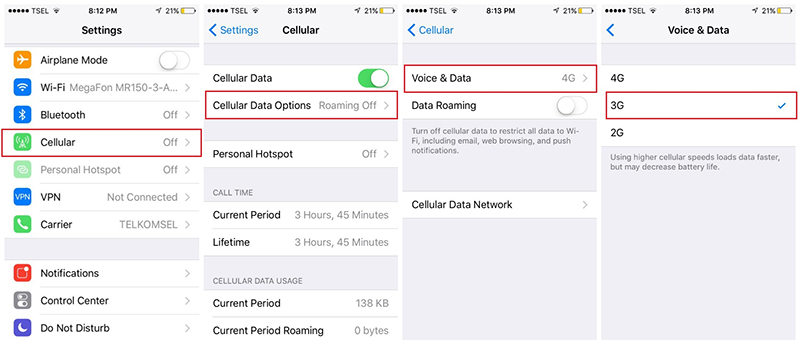 10.Contact Apple
Unfortunately if your iPhone is not receiving texts from Android even after you try all of the above methods, we doubt there might be a hardware issue or the issue that can be resolved by the technicians. Therefore, we advise you to rush to the Apple Store and ask them the issue.
Conclusion
Suffering from such inconvenience is truly understandable. However, you are now well-versed with what to do when iPhone does not receive texts from Android. We hope that you have now solved the issue and will be able to figure out if the problem arises next time. Don't hesitate to share your experience with us and comment us for any query. Thank you for reading.