How to Fix iPhone Software Update Server Could Not Be Contacted
by Anna Sherry Updated on 2019-07-25 / Update for Fix iPhone
When some iPhone users update their device to latest iOS version with iTunes, they may face an error message saying "the iTunes update server could not be contacted". If you are one of those users going through this same error, then you have come to the right page. In this post, we will tell you what it is, why you are facing this error and how you can fix iPhone software update server could not be contacted error.
Part 1: What is iPhone software update server could not be contacted error?
Apple has launched the latest iOS 12 version for iDevices. Generally, users prefer iTunes to update their iPhone to the latest software. However, many times, they encounter with a frustrating error saying "iPhone or iPad software update server could not be contacted, make sure that your network settings are correct and your network connection is active or try again later". Moreover, this pop-up error message gives only "Ok" option or nothing else and you are then navigated to iTunes Summary page. You stuck middle of the update process and don't know how to move forward.

Part 2: Why does the iPhone software update server could not be contacted happen?
Now, you know what the error is. The major reason why you are facing this error is determined from the error message that says network connection problem. Thus, unstable and bad network connection can make you go through this error. You need to have a stable and reliable connection to update iPhone via iTunes. However, there can also be many other reasons. For instance, maybe the Apple server is very busy when you are trying to update your iPhone. At the same time, plenty of requests were generated that make the server difficult to process your request. Thus, in this case, all you can do is to wait for a while and after a few hours, try again.
Part 3: How to fix software update server could not be contacted error?
Now, you know some of the reasons behind this error and let's learn some tips to fix this error. Below, we have gathered effective tips that help you to resolve the problem with ease.
Tip 1: Check network connection
As we told earlier, the main reason for error message "iPhone software update server could not be contacted" can be a network issue. Thus, make sure that you have a stable and good Wi-Fi connection. You can also turn off or on your Wi-Fi router several times. You can check your internet connection is working or not by browsing some website on the browser. Or you can also try to change your network connection. If it works with another connection, then it means there is a problem in your first network connection that makes you face the annoying problem.
Tip 2: Update iPhone via Over the Air
Checked network connection and it is working properly, but still, the error is there? Then, you can update your iPhone to the latest version of iOS via OTA or also called Over the Air. It is also a good option as compared to iTunes for updating your iDevice software. It will simply download the latest software directly to your iPhone and this will help you to avoid iPhone software update error.
Here are the simple steps on how to update iPhone via OTA:
Step 1: Move to your iPhone settings app and after that, go to the "General" section.
Step 2: Next, click on "Software Update". If next update is available, then click on "Download and Install" option to update your device software.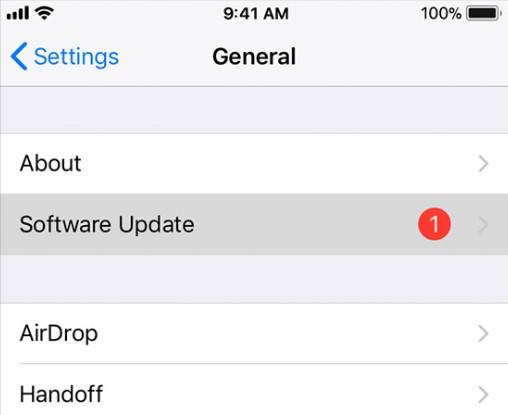 Tip 3: Fix software update server error by system recovery tool
If none of the above tips able to solve "the iTunes update server could not be contacted" issue, then there is one more effective method by using Tenorshare ReiBoot to help you. This software has powerful Repair Operating System function that can repair your iPhone system to fix iPhone software update server error without data loss. Moreover, it is designed for fixing all minor iOS problems, such as iPhone freezing up, iPhone stuck on apple logo, iPhone black screen and more.
Here is the step-by-step guide on how to use ReiBoot:
Step 1: Install and Run the ReiBoot software from its official site on your system and after that connect your iPhone to the computer using a digital cable. Then, click on "Repair Operating System" function from its main interface.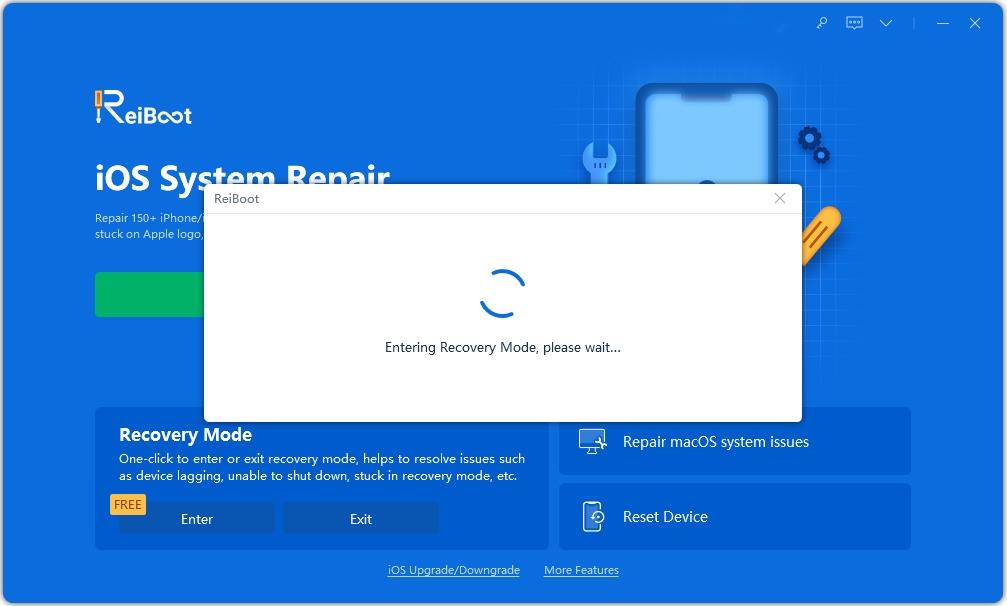 Step 2: After that, tap on "Start Repair" button to begin the process. Now, the software will recommend you to download firmware package and thus, download and save it to your system.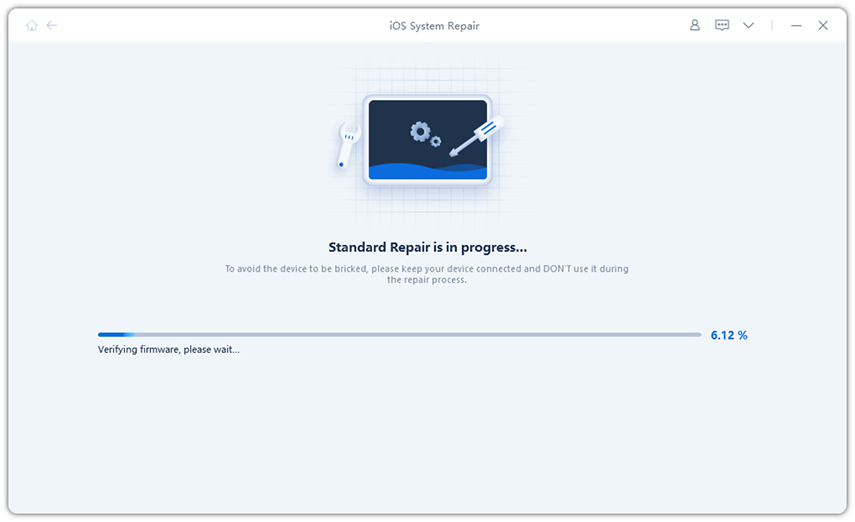 Step 3: Once the firmware package is downloaded, click on "Repair Now" button to begin your iPhone system repair process. Wait for a few minutes until the process is not finished. Once it is completed, your iPhone will restart and the problem will be fixed out.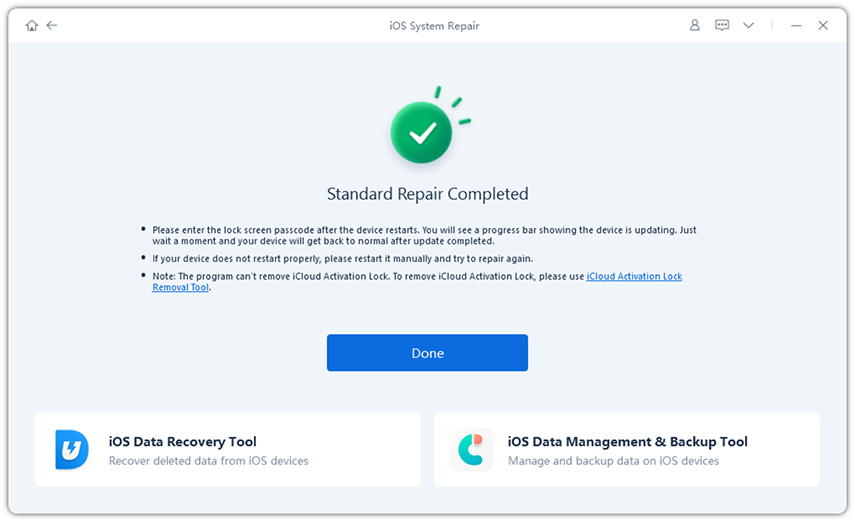 Conclusion
Hence, now you know all possible ways to fix iPhone software update server could not be contacted error. No doubt, iTunes is a great option to update iPhone software, but if you face trouble while updating your device via iTunes, then you can go for tips we have covered in this guide. Tenorshare ReiBoot is a one-stop solution to fix this problem with so ease and it will rebuild your iPhone system.