[Answered] Is TinyUmbrella Safe to Download and Use?
by Sophie Green Updated on 2020-04-08 / Update for iPhone Fix
Is it safe to download TinyUmbrella on a Mac? I have heard about that virus invasion like half a year ago, which spread on all Macs through Java. And since TinyUmbrella uses Java, I wonder if it is safe to download it."
One of the things you cannot easily do on an iOS-based device is downgrading your device. Once you have updated your iPhone or iPad to an iOS version, you cannot really downgrade your device, and Apple has multiple reasons why it does not let you do it. Though there is a third-party tool called TinyUmbrella that helps you downgrade your iOS devices. But is TinyUmbrella safe to be used on your Mac and Windows computers? We discuss it here in this guide.
Each user has their own perspective whether the app is safe or not. There are some generic guidelines as well that give you more information about the app and help you decide if you should be using it on your computers. You are going to learn more about the safety of the app in the following sections so continue reading.
Question 1: Is It Safe to Download and Install TinyUmbrella?
When it comes to how secure the TinyUmbrella app is, people have various opinions. Some will agree that it is totally safe to use the app on your computers, whereas others say that the app has put malicious files on their computers and they would not use it.
The official information from the app says that they have done a thorough test of the app, and have verified and confirmed the app is completely virus and malware free. The app has also been tested by some of the prominent software download sites and they all agree it is indeed a safe app to use on your computers. Many of these sites used some of the leading antivirus software to check the app.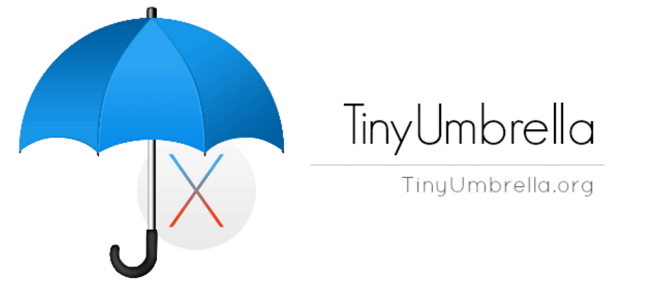 There has also been some news from one of the leading tech sites CNET where a user has posted that "The product not only never worked but implanted files throughout my computer and modified my preferences. I even believe that it has files watching everything I do on my computer now."
Another thing is that TinyUmbrella uses Java, and Java can be easily used to spread virus. TinyUmbrella is based on Java and Java is actually a vulnerable object that can be used to spread viruses on your computer. Therefore, any user with some knowledge of viruses can infect the program and have the virus spread on many computers that use this app.
Therefore, it is highly and strongly recommended that you check the app before you download and use it on your machines. You do not want to end-up infecting your machines, because if that happens, then it is going to be a big headache for you to disinfect your computers.
Question 2: Is It Safe to Downgrade iPhone with TinyUmbrella?
The second most asked question is if is TinyUmbrella safe to use to downgrade your iPhone.
Well, it should be noted that the app comes from a third-party developer and not Apple and so it is not suggested you use it unless you really need to.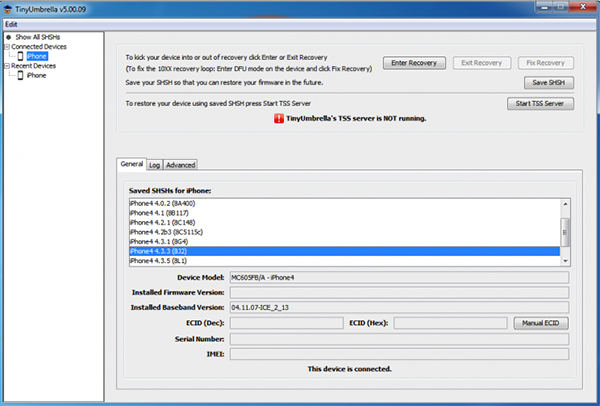 However, there are a few precautions you may need to take while using the app. Apply only allows you to downgrade your iOS version for a limited time. When you use TinyUmbrella and it says "You are too late', it basically means you are proceeding at your own risk. There is no guarantee that you will be able to successfully downgrade your device.
Question 3: Is It Safe to Jailbreak iPhone with the Help of TinyUmbrella?
The third most asked question is if it is safe to jailbreak your iPhone or iPad using the TinyUmbrella app.
If you know anything about jailbreaking, you probably know that doing so voids the warranty of your iOS-based device. Once your device is jailbroken, you no longer have any warranty available for it. You are then at your own risk of modifying it and Apple will take no responsibility for it.
If you are fine with that, then you may proceed and use TinyUmbrella to downgrade your device and then jailbreak it.
Recommended: The Best TinyUmbrella Alternative to Fix iOS Stuck/Downgrade iOS?
TinyUmbrella is useful tool to fix recovery and save an iDevice's SHSH file so that the iDevice user can downgrade iOS to an older firmware. If you are still concerned that "is TinyUmbrella safe to download", then it is a good idea to just ditch it completely and use a safer alternative.
If all these measures have failed you then, you require a more effective approach to fix this issue. We recommend using a professional 3rd party program called Tenorshare ReiBoot is a great program when it comes to exit recovery mode without restore or downgrade iOS without data loss. It is a professional iOS system repair tool that can easily fix not only the Recovery Mode loop but also DFU Mode stuck, Boot Loop, Reboot Loop stuck, White Apple logo stuck, black screen, etc. on your iPhone.The following are some of the features ReiBoot offers:
Exit Recovery Mode without restore.
One click to get into recovery mode without home button.
Repair 50+ iOS system problems like stuck on Apple logo, screen won't turn on, recovery mode loop, etc.
Factory reset iPhone without passcode.
Fully compatible with the newest iPhone 11/11 Pro/XS/XS Max/XR/iPad Pro & iOS 13/iPadOS.
If you would like to give the software a try, the following is how you apply a firmware to your iPhone or iPad using this software.
Grab the latest version of the software and install it on your computer. Connect your iPhone to your computer and open the software. Choose Repair Operating System in the software.

Repair the system

Select Fix Now on the following screen.

Fix now

Click on the Download button to download the firmware for your iPhone.

Download the firmware package

Wait for it to apply the firmware to your iPhone. It will show the following screen when the firmware is applied.

System successfully repaired
That is all there is to it.
Conclusion
If you are concerned whether it is safe to use TinyUmbrella on your computers, our guide above should provide you with some guidelines and facts to help you decide if you should use the app or not. Tenorshare ReiBoot is highly recommended if you are looking for an alternative to TinyUmbrella fix recovery.