3 Minutes to Solve iPhone Screen Keeps Scrolling Up or Down
by Sophie Green Updated on 2020-10-22 / Update for iPhone Fix
"My iPhone just randomly out of nowhere scrolls up. I could be in text messages, FB messenger, Reddit etc. and just like that, I see the screen rapidly scroll to the top. Anyone else has this problem or know how to fix it?"
Apple offers some of the most popular range of iPhones which most of the people rush to buy. Their popularity has just increased over the years with the introduction of brand new iPhone version which is equipped with some of the most interactive features. The built and attributes featured by these iPhones are what draws several cell phone users opt for them. However, as the popularity of these phones increased, so have the complaints related to them. One of the most common issues which iPhone users are facing is that their iPhone X phone screen keeps scrolling up or down. Several iPhone users have reported this issue in the past and have failed to rectify this issue which has left them frustrated and irritated. Are you one such iPhone user? Worry not! We bring the best solutions to fix this issue with minimum time and effort.
Part 1: My iPhone Screen Keeps Scrolling (Also Called Ghost Touch), Why?
Does your iPhone 6 keeps scrolling and loud clicking noise on each item on screen? There may be plenty of reasons why your iPhone 6 keeps black screen with scrolling. One of the most common reasons why this happens is due to the faulty assembly or display. The issue may be cropping up due to a damaged pin or the display's imperfect seating.
This is an issue which is related to the hardware of the iPhone and can be fixed by reaching out to the nearest Apple store. However, this may not be the only reason behind this issue. There may also be some software issues which may be causing this problem in your iPhone. If you suspect a software issue, you can try out the following ways to sort out the issue of ghost touch on your iPhone.
Part 2: 3 Minutes to Solve iPhone Screen Keeps Scrolling Up or Down (Fastest)
The fastest way to sort out any software glitch on your iPhone, may it be a major or minor one, is by using Tenorshare ReiBoot. This is an incredible tool which can fix your iPhone in a matter of a few minutes and get it running normally again. This tool is pretty effective is efficiently sorting out the ghost touch issue on your iPhone. Here is how you can repair the software problem causing the issue of iPhone 6 screen keeps scrolling down easily with the help of Tenorshare ReiBoot.
Step 1 After installing the program on your system, launch it and connect your iPhone to it.
Step 2 From the main interface, click on "Repair Operating System".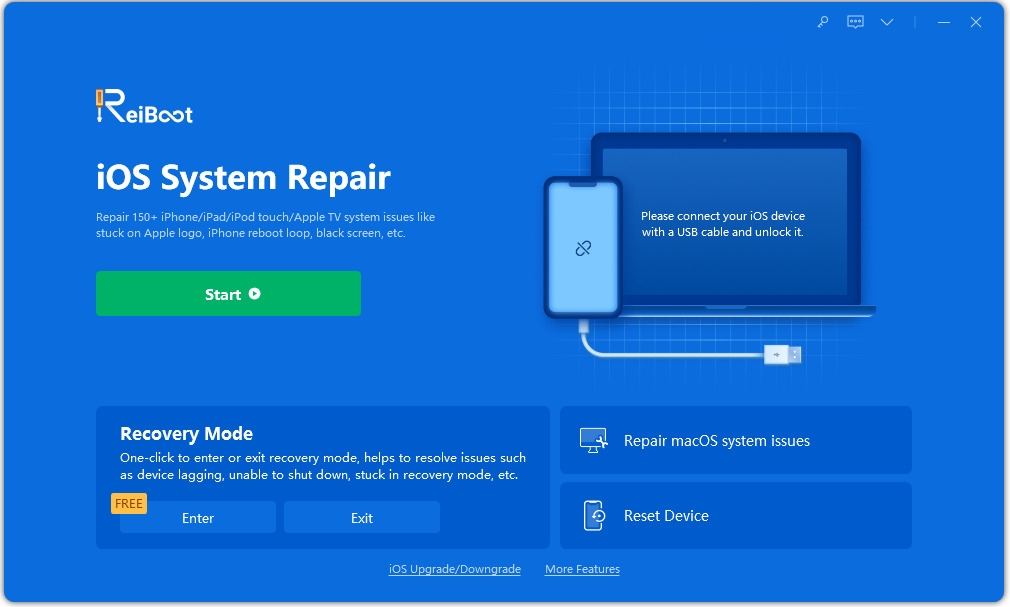 Step 3 Click on "Fix Now" and select either "Standard Mode" or "Deep Repair".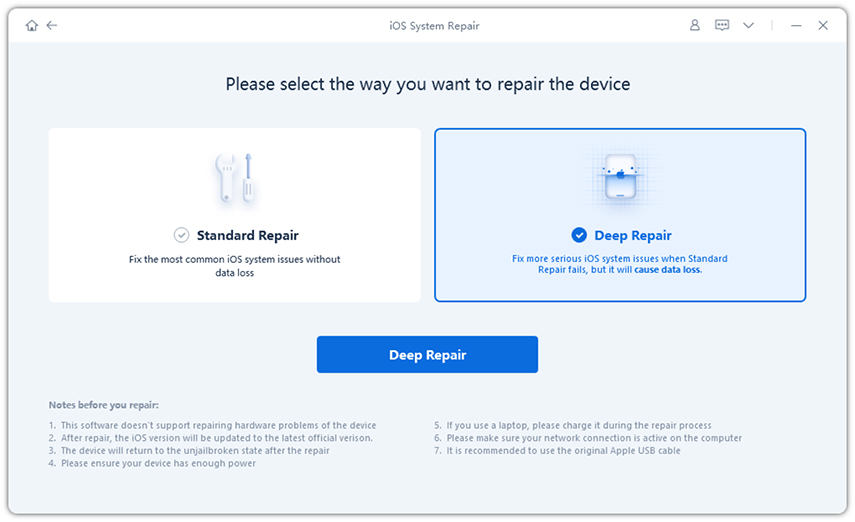 Step 4 Download the latest firmware package and click on "Repair Now".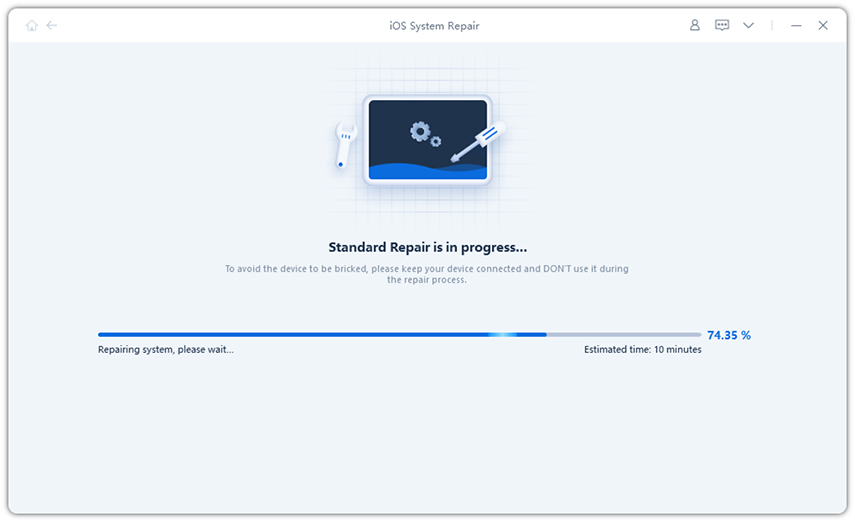 The progress of the repair process will be displayed on the screen and you would get notified once it is completed.
Part 3: Other Common Ways to Fix (Screen Keeps Scrolling) Ghost Touch on iPhone 11/X/XS/XR(Max)/8/7/6
There are some other ways to fix the issue of my iPhone screen keeps scrolling as well. These methods are a bit more complicated and take a longer time to fix the problem when compared to Tenorshare ReiBoot. However, if you wish to give it a try, you can go ahead and try out these solutions.
Way 1: Clean Up Your iPhone Screen
The first and the easiest tip to fix the issue of iPhone X screen keeps scrolling up is by cleaning the phone screen with some alcohol or some other cleaning agent. Ensure that your iPhone is switched off when you are cleaning the screen.
You can also use a toothpick and carefully clean the space between the body of your iPhone and the glass screen. Best way to do this would be to wrap the tip of the toothpick to make it soft and then dip it in a cleaning solution and then clean the screen of your iPhone.
Way 2: Force Restart Your iPhone
Another way in which you can fix the issue of iPhone screen keeps scrolling up is by force restarting or hard resetting it. Here is how you can do this.
Step 1: Press the "Volume Up" button and release it immediately.
Step 2: Press the "Volume Down" button and release it immediately.
Step 3: Press the "Wake/Sleep" button and hold it till you see the Apple logo appear on the screen.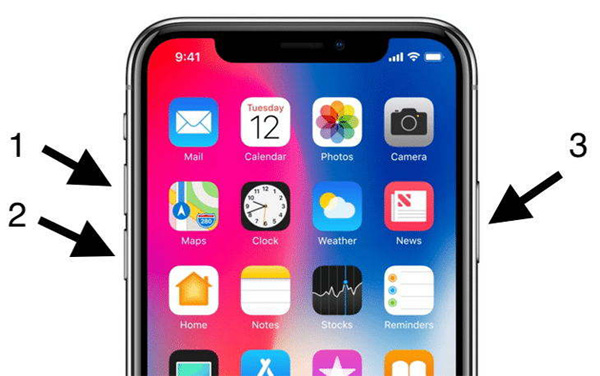 Check if the issue is solved on your iPhone.
Way 3: Reset All Settings to Get Out Of Ghost Touch
Resetting all the settings on your iPhone is another way in which you can solve the issue of iPhone 5 screen keeps scrolling up. Here is how you can reset all settings to sort the ghost touch issue on your iPhone.
Step 1: From the main menu go to "Settings" and tap on "General".
Step 2: Tap on "Reset" and then on "Reset All Settings".
Step 3: Enter the iPhone's passcode if prompted.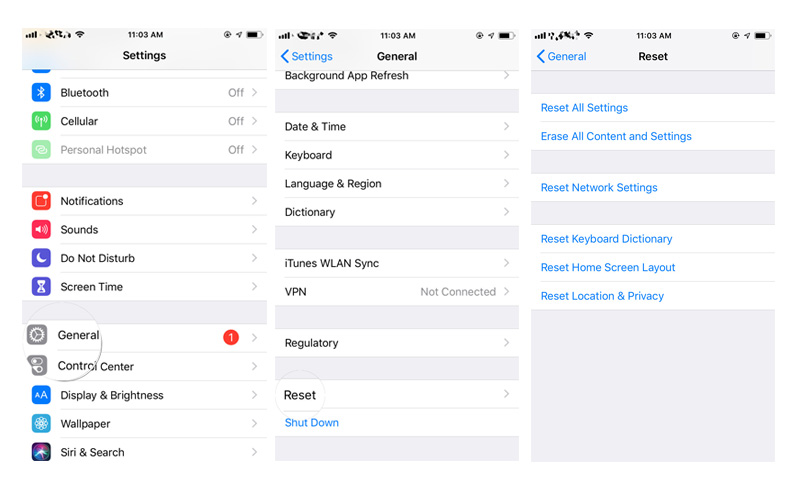 Check if the problem of ghost touch persists on your iPhone.
Way 4: Update Your iPhone to iOS 14.1
Several software issues can be sorted when you upgrade the software of your iPhone to the latest version. Follow the steps below to know how to fix ghost touch on iPhone X by updating the iPhone X software.
Step 1: Plug in your iPhone X to a power source and connect it to a strong Wi-Fi network.
Step 2: From the main menu, go to "Settings", tap on "General" and then on "Software Update".
Step 3: Tap on "Download & Install" and if in case you have already downloaded the update, you can tap on "Install Now".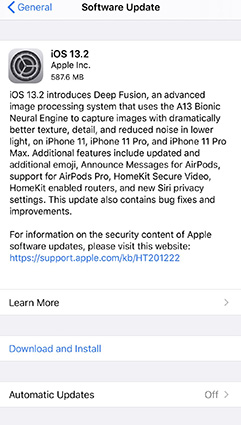 Restart your iPhone X and check if the issue is sorted out.
Conclusion
The ghost touch issue on iPhone X is a very common issue which has been reported by many users. This can get pretty annoying and you would need a solution to solve this problem to start using the iPhone normally again. Want to know how to fix ghost touch on iPhone?
The above solutions can be very useful in fixing the ghost touch problem on iPhone X. Out of all the solutions mentioned above, the one using Tenorshare ReiBoot is the most effective and the fastest and hence is highly recommended.