[Solved]iPhone Software Update Server Error
by Jenefey Aaron Updated on 2019-07-25 / Update for iPhone Fix
"I recently bought a brand-new iPhone device and facing an error message "can't install the software because it is not currently available from the software update server" while trying to update. Is there anyone who has a solution to this problem? Please let me know as quickly as possible."
Are you facing the same problem on your iPhone device while trying to update the software? Well, there are lots of iPhone users who are complaining about the same. There could be lots of reasons behind this problem, one of them could be Internet connection. This message will occur when you connect your outdated iOS device to the Mac device which is running on latest operating system version. But don't worry, you have come to the right place, in this post, you will find the best solutions.
Part 1: Why iPhone Software Update Server Could Not be Contacted?
Since Apple has introduced the latest iOS 12 for their iPhone devices, more numbers of users are facing error message such as "iPhone software update server could not be contacted" on their iPhone devices. The main reason behind the error message of the iPhone Software Update Server blunder is quite clear from the spring up. It is a network connectivity issue. There is certainly a chance that a shaky Wi-Fi network can cause such a glitch making it troublesome reaching the iPhone software update server. Notwithstanding to include, there can be numerous different reasons behind this unusual issue.
One such reason is that Apple servers can't deal with the overload or loads of commands by users when another firmware is propelled. Because of numerous solicitations produced in the meantime to download and introduce the new update, here and there, reaching the iPhone software update servers isn't as simple as it might appear.
Part 2: How to Fix iPhone Software Update Server Could Not Be Contacted
Since this error message is very common, you will find lots of ways to fix this problem that could help to get rid of this issue. Here, in this part, we will talk about all the fixes that will help you in fixing this problem.
1. Check Network Settings
The network is the major reason behind this issue. Unstable Internet connection or no Internet connection leads to this problem. Check the network settings in order to fix the problem. Follow the below steps to know how to check the network settings.
Step 1: First of all, turn off your router and turn it on again after 5 to 10 minutes to check the issue is resolved on not.
Step 2: Now, you have to check your computer is connected to the internet on which you have installed the iTunes software.
Step 3: If your PC is connected to the network which has no internet connection or unstable then, try to connect it with the different network which is stable.
2. Wait and Retry
If the problem is still persisting then, you have to wait and retry. First execute the above steps again to check the problem is resolved or not.
3. Update iPhone Via OTA
OTA aka Over the Air is the best way to update any mobile device whether it is iOS or Android. Updating the device software over the air is the official way that is recommended by experts to update the device software. Don't know how to update iPhone via OTA? Follow the below guide.
Step 1: Firstly, tap on the "Gear" icon to open the settings and then, choose "General" from the given options.
Step 2: Under the General, you have to choose "Software update" to check new software update is available or not.
Step 3: If a software update is available then, hit on the "Download and Install" button to update your iPhone device.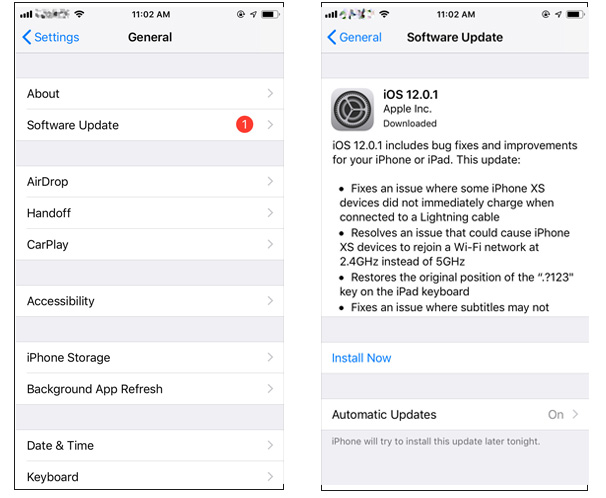 4. Download and Import IPSW manually
If all the above methods are not working for your then, last option is to manually flash the IPSW file on your iPhone device. Flashing the IPSW file will install the selected iOS build on your iPhone device. Make sure to properly take backup of your device in order to avoid data loss because flashing the IPSW file will erase all data stored on your device.
Step 1: At the very first step, download the IPSW file for your iPhone device from here as per your device model on the computer.
Step 2: After that, connect your device to the computer via USB cable a wait for iTunes to recognize the computer.
Step 3: Once the device is successfully connected to the computer, you have to click on the "Summary" button.
Step 4: After that, you have to press the "Shift" button (in case of Windows) and "Option" button (if you are using Mac) and then, hit on the "Restore iPhone" button.
Step 5: Choose the IPSW file from the downloaded folder and hit on the "Open" button.
Step 6: Finally, hit on "Sync" button to start the flashing process.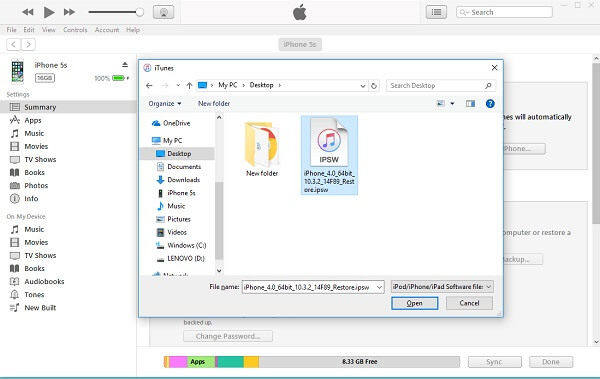 5. Use ReiBoot to Update iPhone Software
The problem still persists? Well, you can try ReiBoot – the most powerful iOS system repair tool. This tool is powered by loads of features which enable the user to fix the problem. With Tenorshare ReiBoot, one can fix iOS problems including Apple Logo, Black Screen, Frozen Screen, Recovery Mode, and White screen. Here are the steps to use this tool to upgrade your iPhone.
Step 1: Run the software once you have connected your device to the computer and click on "Repair Operating system" option. Next, click "Start Repair" option.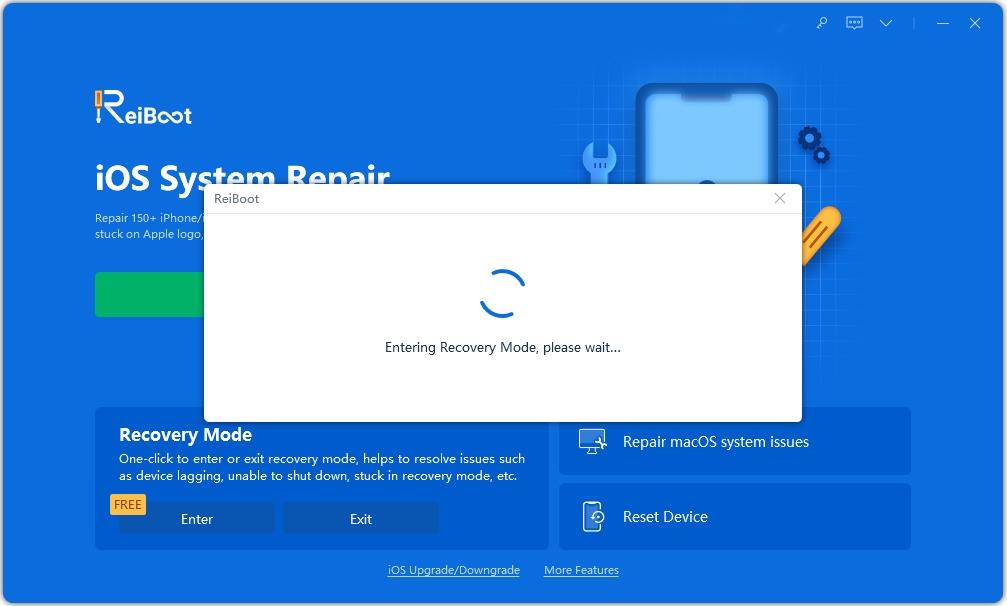 Step 2: Click Download to install the latest firmware package online.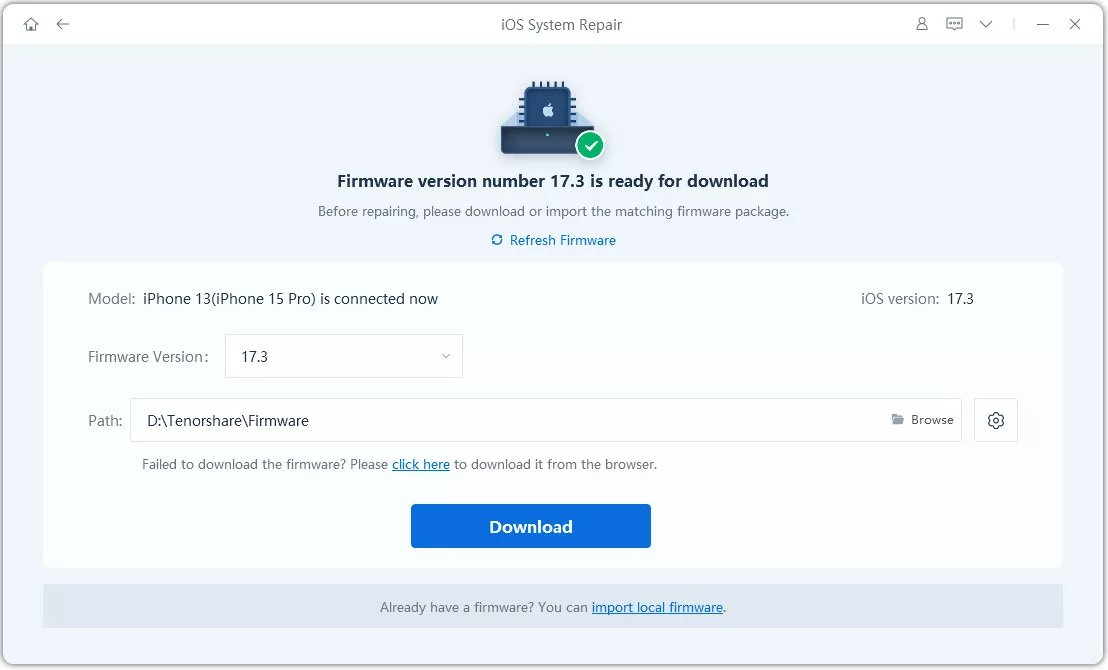 Step 3: Next, select "Repair Now" to start the recovery of your device. After the procedure ends, your device will reboot and the issue will be resolved.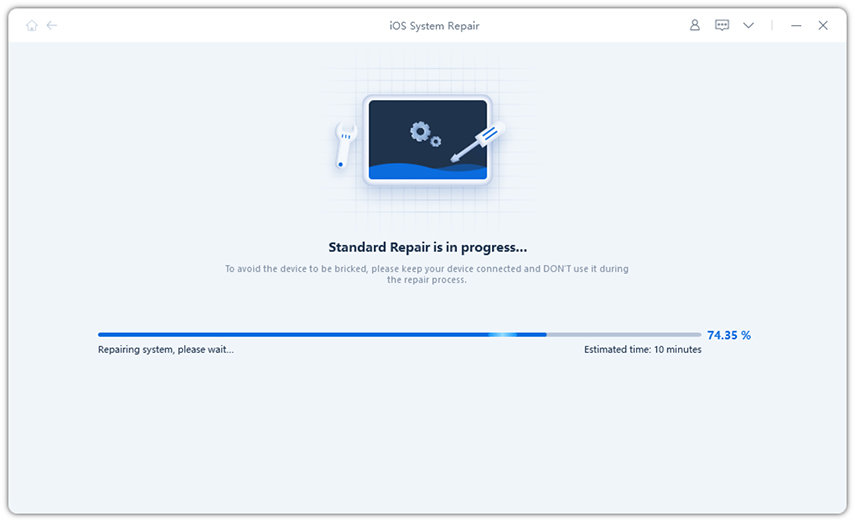 iPhone software update server could not be contacted is a very common problem that is encountered by lots of iPhone users from the last couple of software updates. In this post, we have provided some best methods that will help you in fixing this issue on iPhone device. Try Tenorshare ReiBoot tool, if you want to fix any type of software problem in iPhone/iPad. Highly recommended!