How to Fix iTunes Error 3503 When Restore or Update iPhone
by Jenefey Aaron Updated on 2019-07-25 / Update for iTunes Tips
Many of the Apple users are facing a bug while using iTunes on their devices. And while facing this issue, they are constantly in search of the iTunes error 3503 fix. But first and foremost, we need to understand what this error is actually all about.
Truly speaking, even Apple does not have a satisfying answer for the iTunes error 3530. The only data that we have for now is: this error occurs when you are unable to restore or update iOS with the help of iTunes.
But to your rescue, we are here with some promising solutions that can fix this iOS 11 error 3503.
Solution 1: Update iTunes to Latest Version
Eventhoughwe cannot guarantee if this method will work or not, most of the iOS users have claimed that upgrading iTunes to the latest version has solved their problem. Users say that the iTunes error code 3503 was fixed magically when they tried to upgrade iTunes to latest version. This magic might be a patch that the Cupertino-based tech major must have rolled out for the error.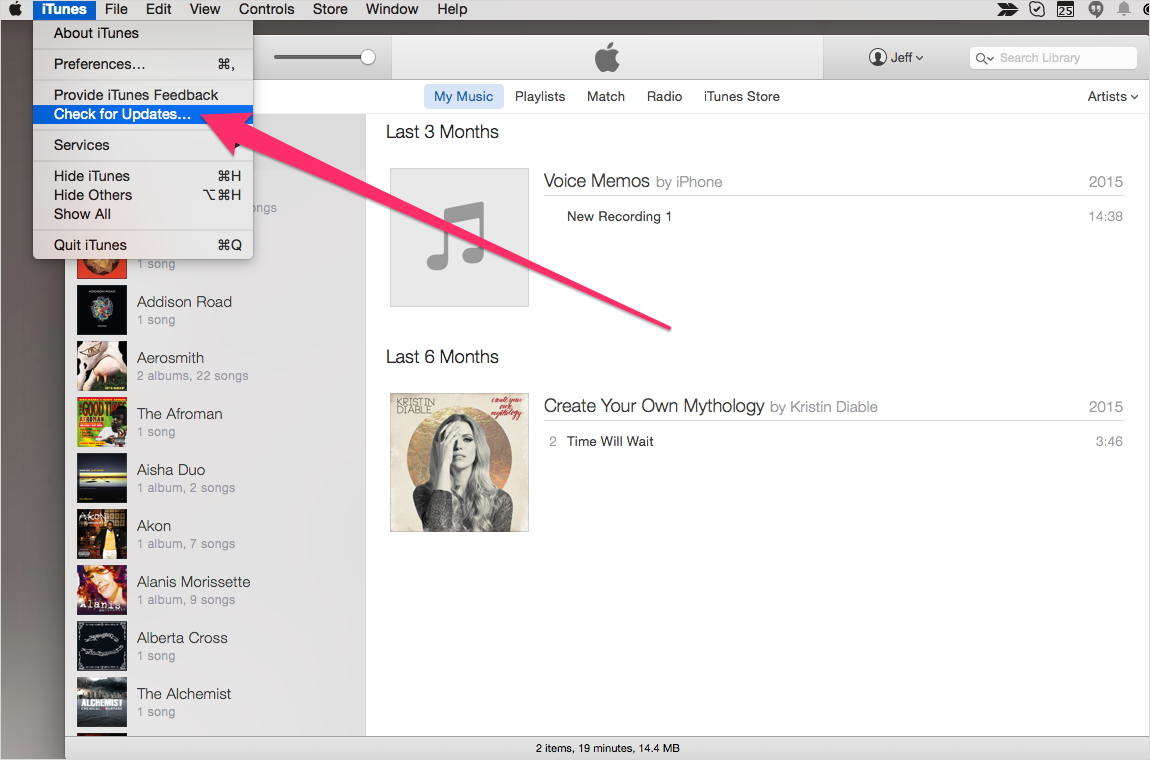 Hence, you can try your luck here. Fortunately, your error 3503 related to iTunes will get a fix right then and there, and you might be saved from further chaos.
Solution2: Turn Off the Feature "Find My iPhone"
Most of the apple fans claim that you must turn off Find My iPhone feature if you come across this issue related to iTunes. "Find My iPhone" is the feature that the company has offered to its users to detect their devices (such as iPad, iPhone,Mac, iPod touch, AirPods, or Apple Watch) on the map if they get misplaced or stolen. Sometimes, this feature can cause trouble. And in this case, it is the error 3503 for iTunes.
If you have not tried this method, you can go for it anytime by turning off the feature "Find My iPhone" in below simple steps:
Step 1—Go the Settings and click on your name present at the top of the screen.
Step 2—Tap on the iCloud option and locate the feature "Find My iPhone."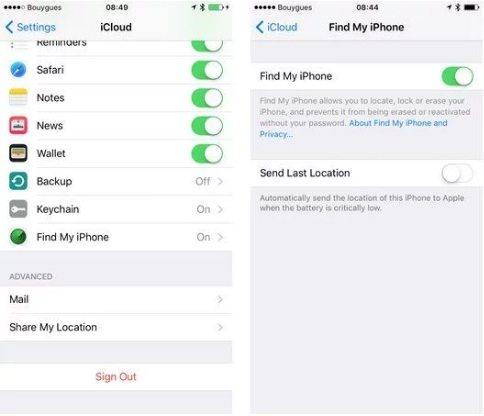 Step 3—Turn off the feature for "Find My iPhone."
Even if this does not solve your problem, then you need to upgrade yourself with better options to fix the error.
Solution3: Try Tenorshare Tunescare
Tenorshare Tunescare provides solution for problems related to iTunes synchronization. You can always try this method if the above motioned two solutions do not work.
The software repairs corrupted iPhone and iTunes Library including iTunesCDB and iTunesDB files. The iTunes error 3503is also one of the errors related to corrupt file. Here is a step-by-step guide on how you can use this software.
Step 1—Click on the "Fix All iTunes Issues" option after you have downloaded Tenorshare TunesCare.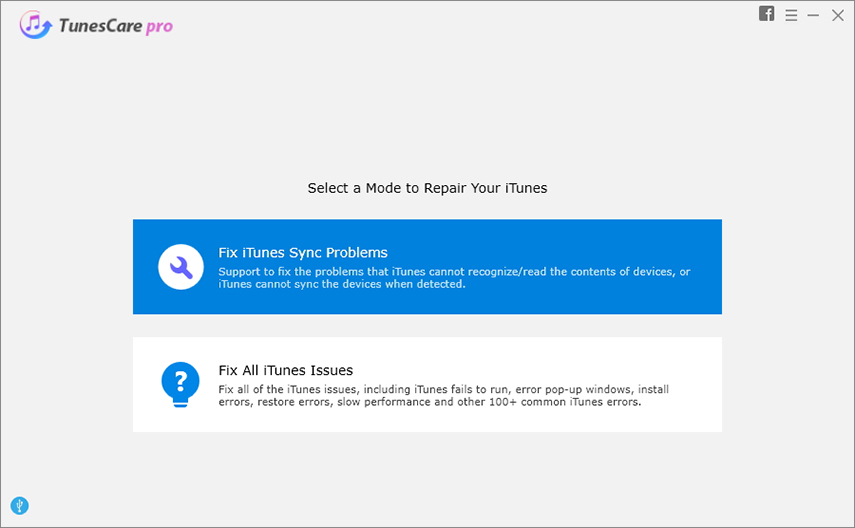 Step 2—If you see "Your iTunes performs well, no need to repair" message, you can simply tap on "Repair iTunes" to enhance the performance of your iTunes software.
You will see the below message if your iTunes does not work well. Clicking on "Repair iTunes" will start downloading iTunes drives for fixing it.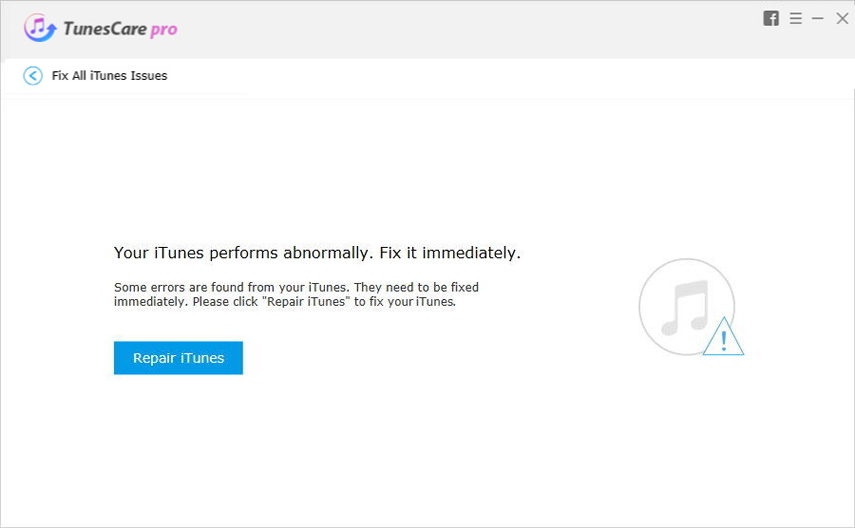 Step 3—After the process of downloading the iTunes' repairing drives, Tenorshare TunesCare will automatically initiate the repairing process. The repairing process will hardly consume 2 minutes. Here you need to have a little patience.
After the process is done, the software will tell you that your iTunes is successfully repaired and it will restart automatically.
Solution 4: Use iTunes Alternative to Backup and Restore iPhone
If the above mentioned solutions fail to show success, you can try an easy iTunes alternative called Tenorshare iCareFone to back up and restore iPhone without any restrictions. This program allows selectively back up files to computer and restore the previous backup from both iTunes and the software easily.
Download and install iCareFone on your Mac or PC, run the program and connect iPhone to computer, then click "Backup & Restore from the interface.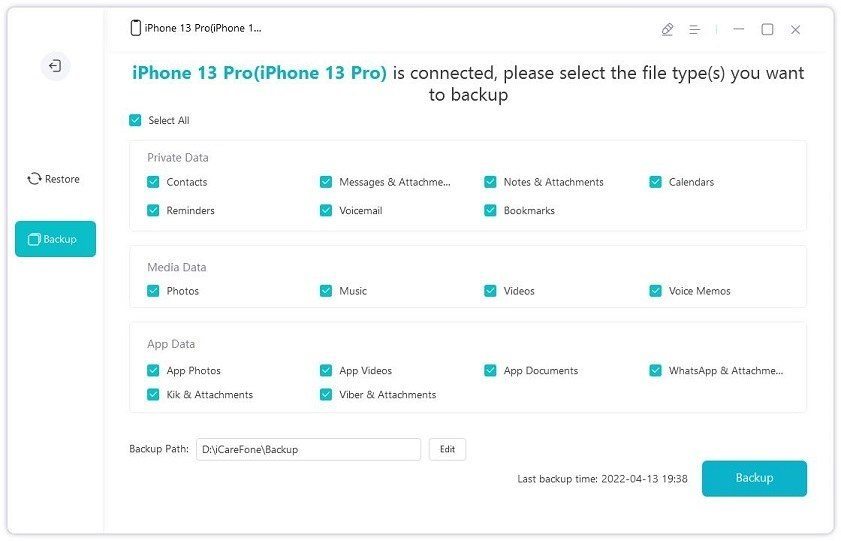 Then you can select the file type to back up. To restore iPhone, click "To view the previous backup files" and then choose a backup to restore.