Erasing your iPhone helps you in many ways. Yes, you heard it right! It helps you with apps freezing or crashing, a frozen or blank screen, touchscreen or keypad issues, your device giving out weird sound issue, cannot hear device problems, syncing problems, unable to receive or make calls, and so on. Apart from this list, if your iPhone is stolen, wiping it cleaning is the best option so that your crucial data don't go in wrong hands. But what if you cannot erase all content and settings in your iPhone? You need not to worry.
Below we have discussed all the possible and simple ways to erase iPhone data permanently.
Method 1: Disable "Find My iPhone" Feature
You can always clean all the data of your iPhone. But sometimes you need to take of few things, which when ignored may prevent you from erasing all the data from your device resulting in cannot erase iPhone error. Erasing all content and settings will not only clean your data but also remove your Email accounts, app settings, system and app data, downloaded apps, and media. Apple has many security features which prevent the data from getting erased when in wrong hands.
Make sure that "Find My iPhone" is turned off. This feature is one of those security features that prevent the data when your device is stolen.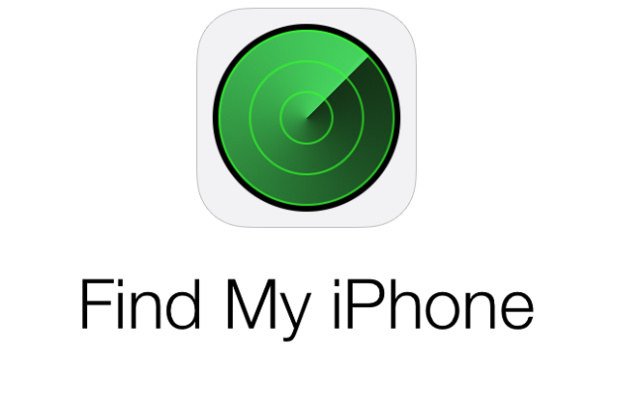 Method 2: Try Deleting Profiles in Your Device
You require to check that all other accounts are deleted in your device, that is, you have signed out of Gmail, iCloud, and so on. This should solve your problem. Once you have signed out from all the account, delete all the profiles and simply restart the iPhone. If in case, this doesn't work, you need to restore your iPhone from iTunes.
Method 3: Sign Out from iCloud
Apart from above solution, take a note that you can't erase iPhone because of Apple ID. If you're signed in with your Apple ID on some other trusted device, you have to log out from that too. For this you will have to provide a verification code, which will be sent to the trusted device on re-activation.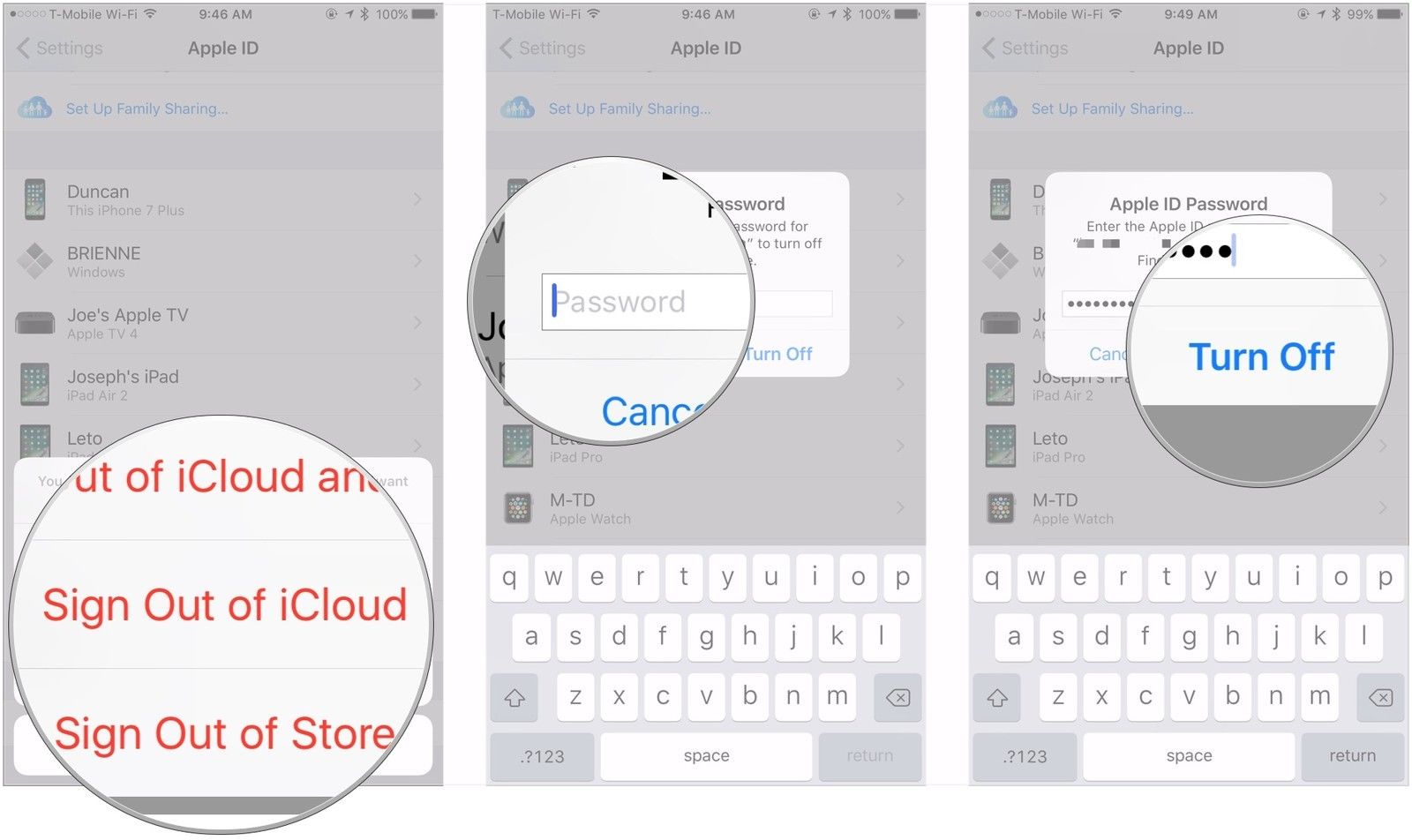 Method 4: Restore iPhone from iTunes When You Can't Erase iPhone
As discussed in Method 2 of this article, if you are still stuck with the issue, try restoring your iPhone from iTunes. Follow below simple steps to restore your device.
Step 1: Open iTunes on the system (PC/Mac) on which you backed up your device.
Step 2: With help of a USB cable, connect your iPhone to the system. Choose your device in iTunes device's list. Now in iTunes, tap on Restore Backup button.
Step 3: Select the most recent backup and click on Restore option. Wait for the restoring process to finish. Do not disconnect your device until it restarts and syncs with your computer.
Method 5: Use Tenorshare 4uKey to Wipe iPhone Completely
The above method is useful if you still remember your Apple ID password. But what if you have forgotten your passcode of Apple ID? Your iPhone can't erase all content and settings without Apple ID password.
Worry not. You can still wipe your iPhone completely without your password. All you need is Tenorshare 4uKey. It is a professional iPhone password unlocker software. It can effortlesslywipe your iPhone without both Apple ID password and passcode without difficulty. Follow below steps if you are unable to erase all content and settings on iPhone.
Step 1: Download and install 4uKey on your PC/Mac. Connect your device to PC using USB cable. Open the software on your PC.
Free Download
For Win 10/8.1/8/7/XP
Secure Download
Free Download
For macOS 10.13 and below
Secure Download
Step 2: Now, click on start to download the latest iOS Firmware. Further, click on Unlock Now.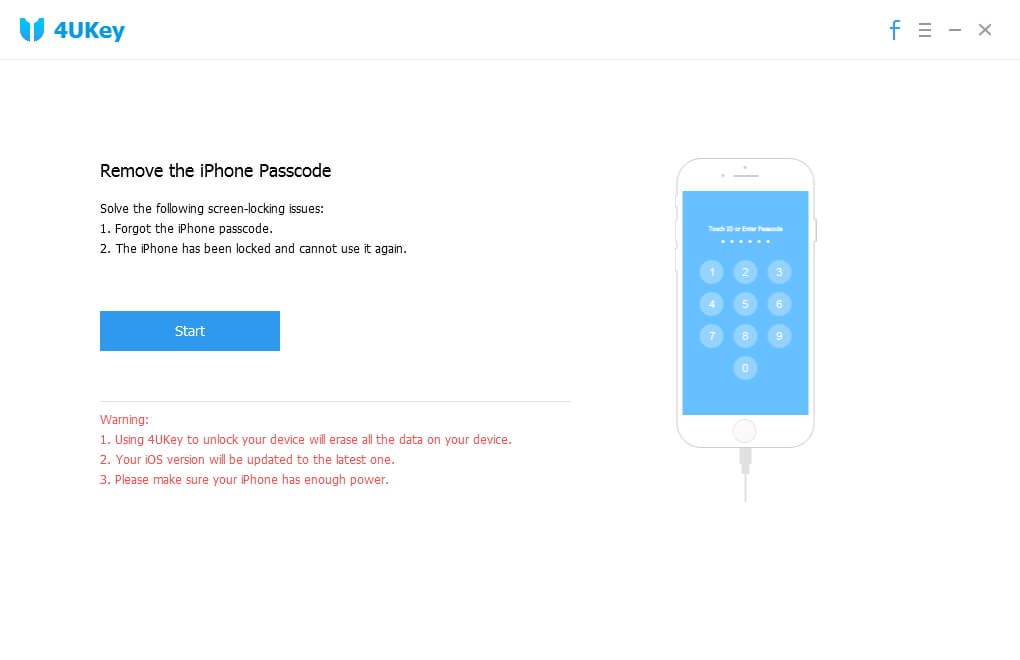 Step 3: After tapping on "Unlock Now", a factory reset will be performed on your device without requiring any passcode. Voila… you have a device similar to abrand new one.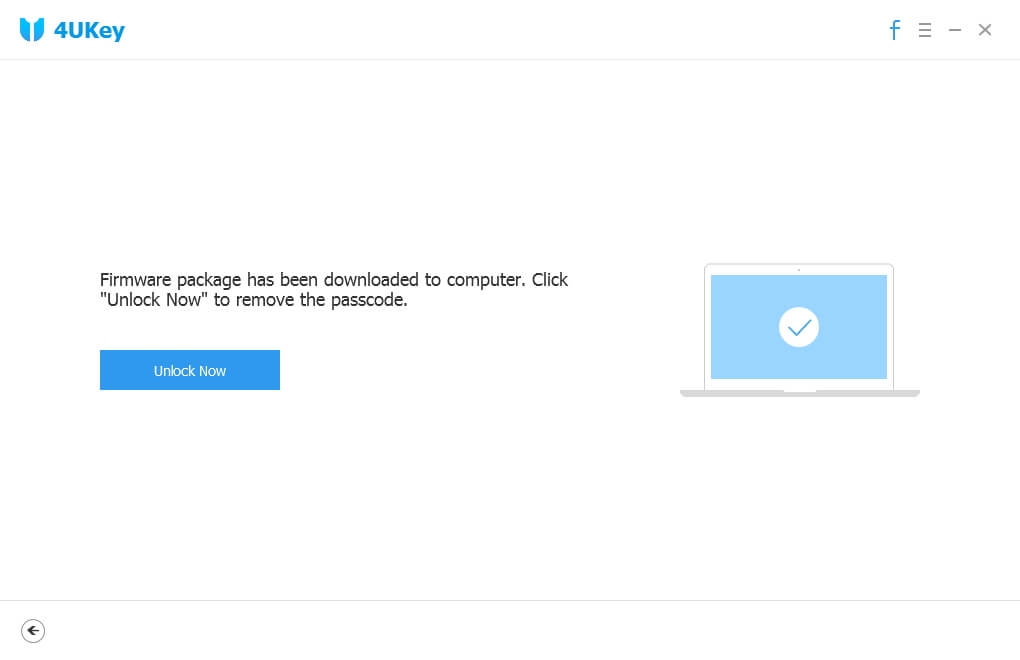 Summary
In the above article, you have seen best ways to solve erase iPhone error. We highly recommend Tenorshare 4uKey of the above discussed methods, as you can effortlessly get rid of all the data and wipe your iPhone clean. Let us know how useful the solutions provided by us were. You can provide your feedback by simply commenting below.
Free Download
For Win 10/8.1/8/7/XP
Secure Download
Free Download
For macOS 10.13 and below
Secure Download
Related Articles
comments powered by