How to Fix the Apple App Specific Password Not Working Issue
by Jenefey Aaron Updated on 2019-07-25 / Update for Fix iPhone
In order to add an extra layer of protection to your account, Apple has recently come up with app specific passwords. As the name implies, these are passwords specific to apps you have installed on your device.
So, when an app asks you to provide your Apple account logins, what you can do is you can enter your real username but you use a password that is specific to that app rather than using your actual Apple password. This way, the app never gets to know the actual password of your account but it can still carry its tasks using the app specific password.
Since Apple has rolled out this security features to its users, some of the users have complained that these app specific passwords are not working for them. If you're one of those users facing the issue, you might want to learn a way to fix the issue and get the apps to run without any issues on your device.
The following guide shows how you can fix the Apple app specific passwords not working issue so you can apply the fixes and resolve the issue on your device.
Verify the Password for the App in Question
When you have an issue with the password, it's best to verify the password for the app to make sure everything is in order.
Open a web browser on your computer and head over to the Apple ID website. Log-in with your account and then click on Edit next to Security and click on View History.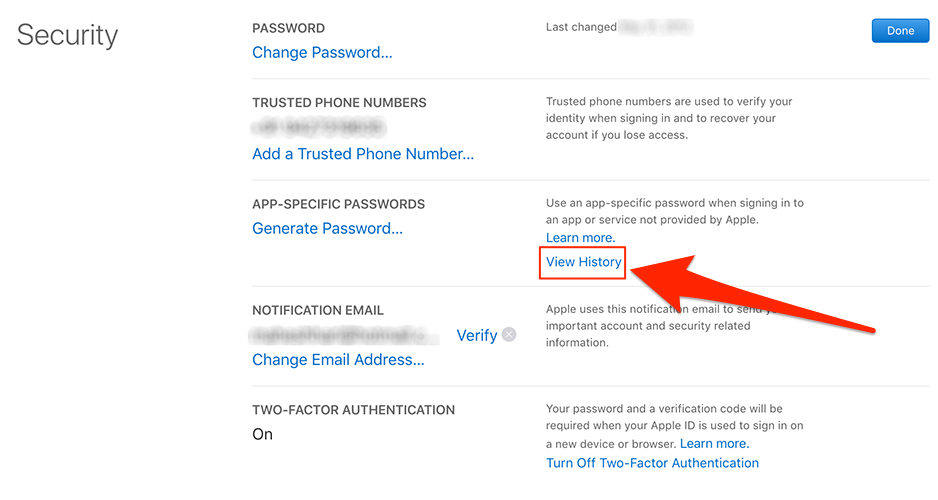 On the history page, you will be able to see all the app specific passwords you have ever created. Make sure the app you're having the issue with is listed here on this page. It means the app has indeed been assigned an app specific password.
Reset the App Specific Password for the Problematic App
If you have verified the app in question indeed has an app specific password but the password is not working, then you might want to try resetting the password to see if that resolves the issue for you.
Resetting password also works when you have forgotten the password that you used with the app as Apple doesn't let you see these app specific passwords after you have left the page that generated the password.
It's quite easy to reset such passwords and it can be done by heading over to the Apple ID website, logging-in to your account, clicking on Edit next to Security, clicking on View History and then removing the password as required.

You can then generate a new password and use it with the app you want on your device. This should hopefully fix the app specific password issue on your device.
It might be that the app you're trying to use an app specific password with itself has issues. Maybe you had the app installed before and then you went in and uninstalled it and then re-downloaded and installed it again. There could be leftover files from the previous installation and these could be interfering with the current installation.
In such case, you need a junk files remover that can help you remove junk files from your device. Such an app usually finds leftover files of the apps you have uninstalled and then removes those files from your device to prevent any conflicts and to also free-up memory space on the device.
If you have no idea what app to use, then we'd recommend going for the Tenorshare iCareFone app by Tenorshare that has a junk files cleaner to help you clean up unwanted files from your device.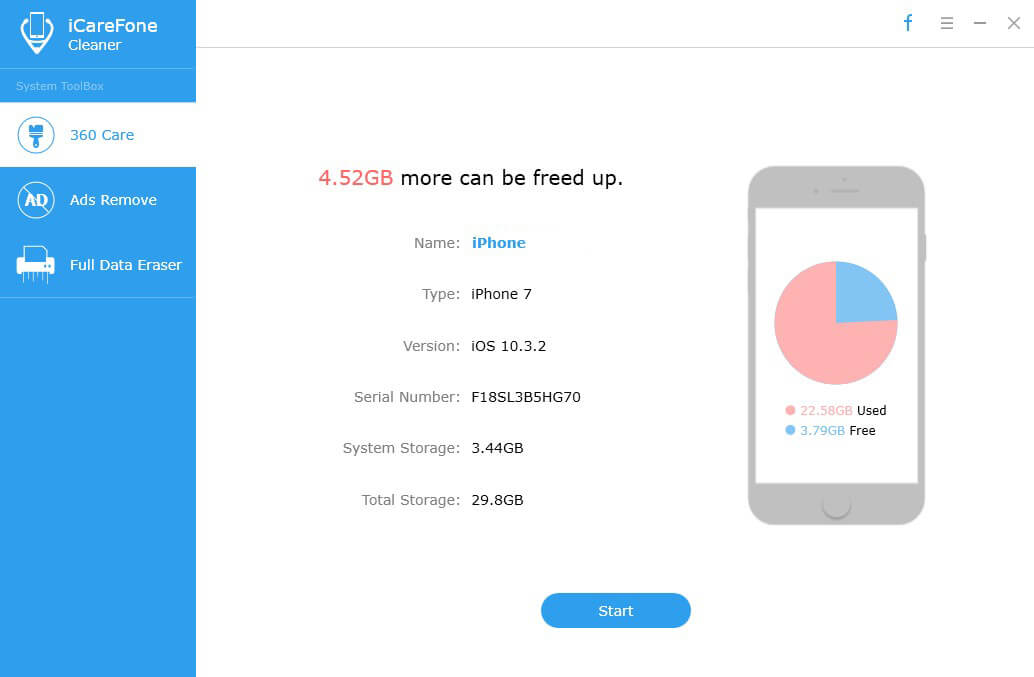 Just head over to the Tenorshare iCareFone website and download and install the app on your computer. Then, plug in your device to your computer and select the Clean & Speedup option in the app. Follow the on-screen instructions and you should have removed any unwanted files from your device.
We hope this guide helps you fix the app specific password not working issue on your devices.