How to Fix the AirPods Not Connecting to an iPhone/iPad
by Jenefey Aaron Updated on 2019-07-25 / Update for Fix iPhone
AirPods make it possible for you to listen to the audio content you have on your iPhone or iPad wirelessly as this device is just like an earphone but without all those messy cables. It's completely wireless and you just insert it into your ears and you're good to go.
If you've just purchased a set of AirPods, you might want to know how you can connect them to your iPhone or iPad. Apple gives you a simple and easy to follow guide for how you can connect your AirPods to your Apple devices. Once you have connected your AirPods to your devices, you're all set to enjoy your favorite music tracks on your newly bought AirPods.
However, the process of connecting AirPods to an iPhone sometimes does not go smoothly. You may encounter an issue that prevents you from successfully connecting your AirPods to your devices. In that case, you'll need to know a few solutions that can help you connect the AirPods without any issues.
The following are some of the solutions to the AirPods not connecting to an iPhone or iPad issue. You may follow these to get your AirPods issues sorted out.
Software Versions
The first thing you'll need to be sure of is that your devices are running the latest versions of their respective operating systems. You can go to.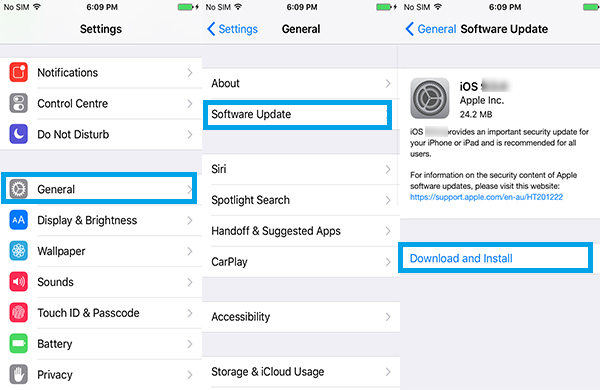 Your iPhone or iPad must be running iOS 10.2 or later. If you are not on this version, go ahead and get your device updated first.
Battery Level
Another thing you'll need to check is the battery levels of your AirPods. Make sure your AirPods are fully charged. If they are not, you will likely have issues connecting them to your iPhone or iPad.
Setup AirPods
If you've followed Apple's guidelines to connect AirPods but it didn't work for you, you may want to try the following.
Get your AirPods back in the case and close the case. Wait for about half a minute and then open the case and press the setup button located on the rear part of the case. The status light will flash white meaning everything's fine and you can connect the AirPods now.
If that still didn't work, try holding down the setup button for a bit longer and it will flash white for sure.
Restart Your iPhone or iPad
It may be that the issue is with your iOS device and not with the AirPods. In such cases, just restart your devices and see if it works then. Turn off your iPhone or iPad and then turn it back on again after a minute or so. Once the device turns on, turn off Bluetooth and then turn it back on again after a few seconds.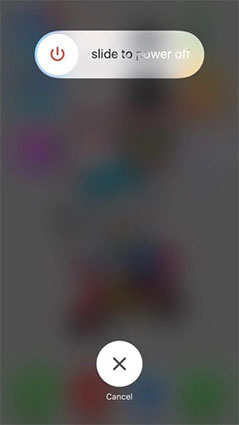 Open the notification panel from the bottom of your device and then go to audio output and see if your AirPods are now listed there. If they are, you are good to go. If they aren't, you may want to reset the network settings on your device. This is just to get all the settings back to the default in case any of the modified settings are affecting your AirPods connection.
Repair iPhone Operating System
It may also be that there's an issue with your iOS system that can't be resolved from any of the panels on the device but need a dedicated app to resolve. In that case, we'd suggest using ReiBoot app to repair the operating system of your device. This will fix most system glitches and stuck/errors without data loss.
Click Fix Now and ReiBoot will provide the latest ipsw file ready for downloading. Just download the latest iOS and follow the steps to fix the iOS system.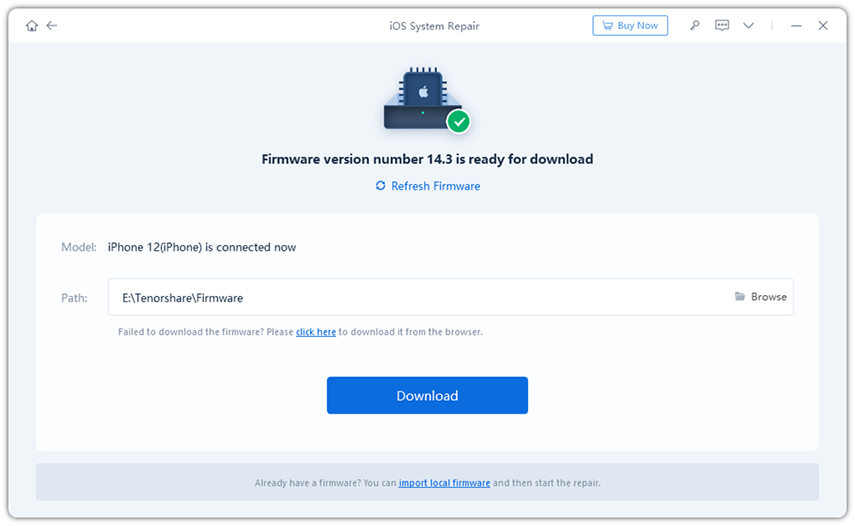 Once repaired, you should be able to connect your AirPods to your iOS device without any issues.
We hope this guide helps you fix the AirPods not connecting to an iPhone or iPad issue.