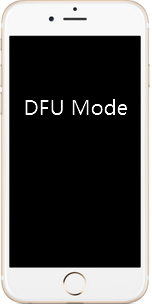 "My iPhone 6s is stuck in DFU mode after I restored it. I've tried ireb and iTunes but no luck. Help!"
It's common for you to be stuck in iPhone, iPad or iPod DFU mode when you are trying to jailbreak iOS devices or update to iOS 11/10 which requires you to put iOS device to DFU mode. In this post we take iPhone for example to teach you how to get out of DFU mode on iPhone, iPad and iPod when stuck in DFU mode.
If you are looking for ways to get into DFU mode, you can find detailed steps here in the article How to Put iPhone, iPad and iPod to DFU Mode.
How to Get iPhone/iPad/iPod Out of DFU Mode - Top 3 Methods
The simplest way to exit DFU mode on iPhone 7/7 Plus/SE/6s/6s Plus/5s/5s/5/4s is to download Tenorshare ReiBoot or Tenorshare ReiBoot for Mac, which allow you to get iPhone, iPad and iPod out of recovery mode with simply 1 click.
Solution 1: Use Tenorshare ReiBoot to Force Reboot iDevices (the Easist Way)
1. Download and install Reiboot, then click to open it.

Free Download

For Win 10/8.1/8/7/XP

Secure Download

Free Download

For macOS 10.13 and below

Secure Download

2. Plug your iPhone/iPad that stuck in DFU mode and you'll find that the "Exit Recovery Mode" button is now activate when the connection is successfully built. Exiting DFU mode and exiting recovery mode share the same steps which all require to reboot your device.

3. Click on the button and wait about 20 seconds for, it'll fix the stuck in DFU mode issue, and your iPhone, iPad or iPod starts working now.
Solution 2: Use iTunes
Or you could do it with the following steps:
1. Start iTunes
2. Connect iPhone / iPod Touch to Mac / PC via USB cable.
3. Simultaneously hold for 10 seconds both HOME (Volume Down button for iPhone 7/7Plus) and Sleep/Wake buttons.
4. After 10 seconds release both buttons.
5. Press shortly the Sleep/Wake button.
Wait until your iPhone/iPad/iPod starts up and at this time you have successfully got your device out of DFU mode.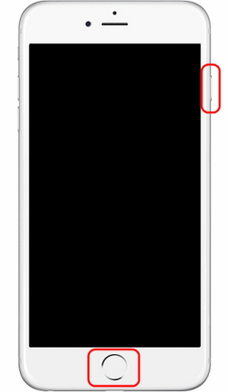 Solution 3: Use Home/Volume Down and Sleep/Wake Button
The following method is slightly different from the above. Personally, I think this is still worth a try:
For iPhone SE/6s/6s Plus/5s/5s/5/4s:
1. Hold down the Sleep/Wake for 5 seconds (do not release it after those)
2. Keep holding Sleep/Wake and press the Home button () for 10 seconds
3. Release the Sleep/Wake button but keep Home pressed until the Apple Logo appears (or after about 30 seconds)
For iPhone 7/7 Plus: Disconnect your device from your computer. Hold down the Sleep/Wake + Volume Down key combination until you see the Apple logo on the display to boot up your iPhone normally.
Note: If you're using the data recovery program,
iPhone Data Recovery
, you can exit iPhone DFU mode by turning off the program after you recover data with it.
Extra Knowledge: How to Recover Lost Data after Restoring from DFU Mode
It's likely that your contacts, photos, notes or other data will be disappearing from your device even if you managed to exit DFU mode. If you backed up your device just before trying to enter DFU mode, you can restore the previous backup to your iOS 11/10/9 device and get back lost data. However, what should you do if you do not have a backup?
In fact, there's still a chance to recover the lost data. Use iPhone Data Recovery, a tool designed especially for iOS device users to recover contacts, photos, notes and more than 20 types of contents directly from your apple devices. Steps below are for your reference.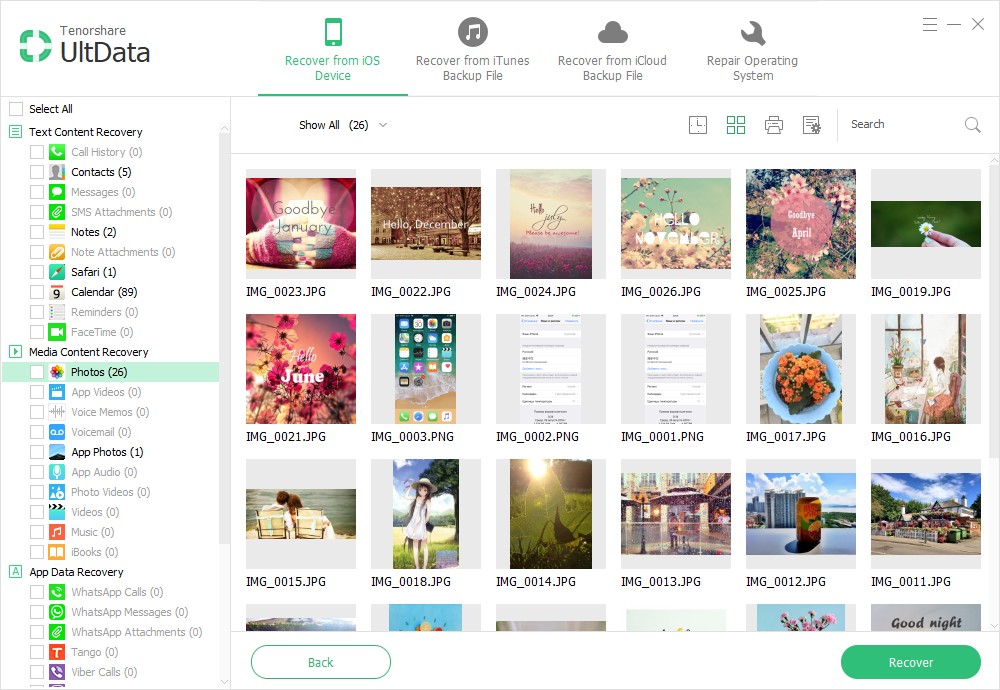 1. Download and launch iPhone Data Recovery to your computer.
2. Connect iPhone to PC and use iPhone Data Recovery to scan your iPhone.
3. Preview scanned photos, contacts, text messages and more and then recover them to your PC.
Free Download
For Win 10/8.1/8/7/XP
Secure Download
Free Download
For macOS 10.13 and below
Secure Download
Related Articles
comments powered by