Help? My iPhone is not receiving photo messages. Anynoe trying to send to photos just gets the exclamation point. When I send photos they go through just fine. Imessages,SMS,MMS and Group Messaging are all switched on. This only started happening a few days ago and I have not recently changed any settings or downloaded an update. Advice?
-Extract from Apple Support Communities
Apple iOS has fully integrated MMS support in the Messages app. The latest firmware also includes support for Apple's iMessage, which can be set up to send messages between iOS devices without using a text plan.However, many users who are accustomed to snapping pictures and sending those photos to fridens and family via text/MMS message have been surprised to find out they can't do the same with their iPhone.

Hence on one hand, this powerful function offers convenience to users. On the other hand, trouble comes along with that iPhone can't receive photos/videos messages especially when you are in hurry to get photo messages on iPhone. No worries any more. Here we will try best to offer solutions for you to fix iPhone can't get multimedia messages.
To solve issues with not receiving MMS messages, try these steps:
1.Go to Settings and turn airplane mode off
2.Go to Settings > Messages > turn MMS Messaging on
3.Go to Settings > Cellular > turn Cellular Data on
4.Go to Settings > Cellular > turn on Data Roaming
5.Go to Settings > Messages > Blocked. Make sure that contact trying to message you isn't blocked.
6.Make sure that you have a cellular data connection in the status bar of your iPhone
7.Go to Settings and turn Wi-Fi off. Try to open Safari and navigate to any web to verify that you have a data connection. Then turn Wi-Fi back on to continue using Wi-Fi for other features. If your cellular data connection isn't available, follow these steps.
8.Make sure that you can send and receive SMS. MMS might not be available while you're calling. Only 3G/4G and faster GSM networks support simultaneous data and voice calls.
9.Restart your iPhone (Press Sleep/Wake button for few seconds and do it later again)
10.Tap Settings > General > Reset > Reset Network Setting on your iPhone
11.Remove your SIM card and insert it again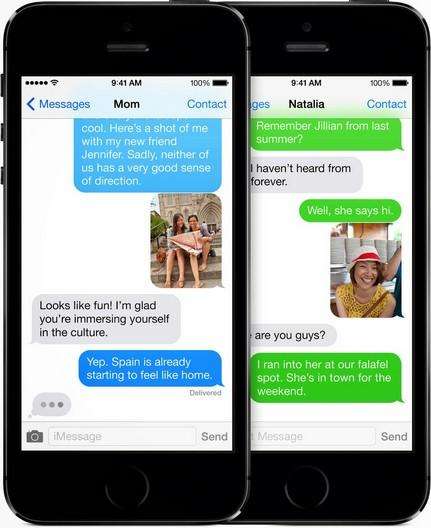 If you have tried all steps mentioned above, I suggest you can trial Tenorshare iPhone Data Recovery to get your appeared or lost MMS Messages back instantly. It is a good helper to retrieve your lost Messages, Contacts, Notes, Call History and totally 20 types of files. Had you failed to all ways, you should have to ask help for Apple Store. If you have any questions, be free to leave your comments in the comment section.
Free Download
For Win 10/8.1/8/7/XP
Secure Download
Free Download
For macOS 10.13 and below
Secure Download
Related Articles
comments powered by