RecBoot is a free program that enables users to put their iPhone, iPad or iPod into recovery mode easily. But recently, many people have reported that when trying to open this software, they only got a message saying RecBoot qtmlclient.dll is missing and unable to start correctly. Some users also encountered the similar problem like "Cannot register QTMLClient.dll." or "QTMLClient.dll not found." The major reason for this error is usually due to Windows cannot properly load the QTMLClient.dll file. Luckily, this article will show you 4 effective ways to fix qtmlclient.dll missing error permanently.
How to Fix Qtmlclient.dll Error
Below is a list of troubleshooting ways to resolve your QTMLClient.dll problems. Try the methods one by one to get RecBoot back to work normally.
Mode 1: Register QTMLClient.dll Using Microsoft Register Server
After installing RecBoot, it will automatically register the qtmlclient.dll file for you. But sometimes the files may not be registered properly; the "QTMLClient.dll not registered" error will appear. Fortunately, Microsoft Register Server can help you re-register the qtmlclient.dll file quickly.
Click "Start" button and type "command" in the search box
Hold Ctrl and Shit on your keyboard, hit Enter at the same time
Then you can see a permission dialog box, click Yes and type the following command:

regsvr32 /u QTMLClient.dll.
Hit Enter to un-register your file

Type regsvr32 /i QTMLClient.dll. and hit Enter to re-register the file
Close the command prompt window and restart the software

Mode 2: Remove or Restore QTMLClient.dll from the Windows Recycle Bin
Sometimes qtmlclient.dll missing error occurs due to accidently deleted, just go to the Recycle Bin to check if it still there.
Double click the Recycle Bin and search for qTMLClient.dll in the upper right-hand corner
If you find the qTMLClient.dll file, select it and move it to the following directory:

(Windows XP, Vista, Windows 7) - C:\Windows\System32
(Windows NT/2000) - C:\WINNT\System32
(Windows 95/98/Me) - C:\Windows\System
64-bit Windows = C:\Windows\System32\

After moving the files, restart computer to check if RecBoot can work normally.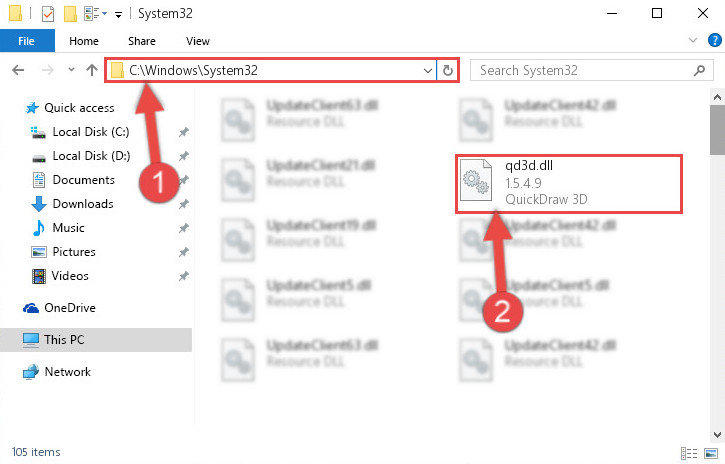 Mode 3: Download the Qtmlclient.dll File and Install it Manually
Click Download to download QTMLClient.dll & iTunesMobileDevice.dll for RecBoot and then copy the file to the install directory of the program that missing the dll file.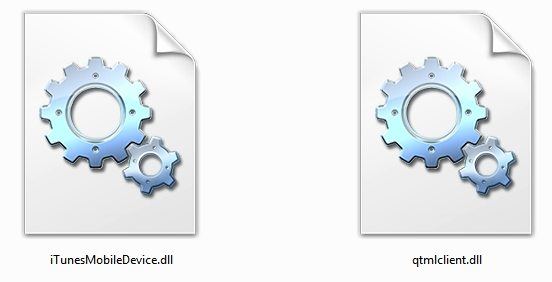 Right-click the program's shortcut and click the Properties item in the right-click menu that appears. Find the installation directory for the program that was giving you errors
Click on the Open File Location button that is found in the Properties window and choose the folder where the application is installed.
Copy the Qtmlclient.dll library into this directory that opens
Close the window and try to run the program again
Mode 4: Use RecBoot Alternative to Put iPhone, iPad into/out of Recovery Mode
After trying all the methods above, you can get RecBoot back to work in most cases. But if the problem is still there, free to try the best RecBoot alternative - Free Tenorshare ReiBoot to put iPhone into or out of recovery mode with one simple click.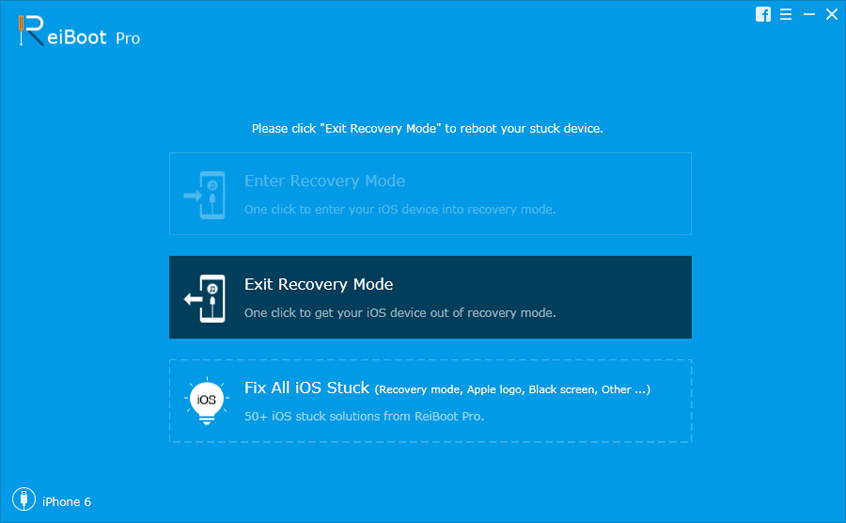 Free Download
For Win 10/8.1/8/7/XP
Secure Download
Free Download
For macOS 10.13 and below
Secure Download
That's all the methods we've rounded up for fixing qtmlclient.dll missing error. If you have any questions or different ideas, contact us in the comment part.
Free Download
For Win 10/8.1/8/7/XP
Secure Download
Free Download
For macOS 10.13 and below
Secure Download
Related Articles
comments powered by