Why do We Want to Download Fake GPS Location App and Where to Download It?
by Jenefey Aaron Updated on 2022-09-05 / Update for iPhone Tips
Fake GPS apps are popular all over the world. Many of us usually download fake GPS location apps in our android and iOS mobile phones to change our locations. So the question arises in the minds of some people why it's needed to download a fake GPS location app and where to download it.
Part 1: Why We Want to Download Fake GPS Location
For some broadcasts, the location is limited to specific areas/locations, and the people of different places or countries can't watch these entertainment events.
Some game apps have region restriction, so in order to play any games we want, we need to fake location.
Some social apps, you can only look the people information around, but if you can fake location, you can get to know more people.
Part 2: The Best Fake GPS Location Spoofer Download - iAnyGo
Tenorshare iAnyGo is the best fake GPS location spoofer app from the bottom of my heart, it is powerful, useful and cost-effective! So, I hope you can try it, it won't let you disappointed, trust me.And it support 1-click to change location to anywhere.
Download the software on your PC. Once it installed, launch it, then click "Change Location".

Connect your iPhone to the computer via USB cable, then click "Enter".

Choose the location you want to change to, next tap on "Start to Modify".
After the process before, now you have changed your location.
Part 3: Download Fake Gps Location Spoofer App and Make Use of It
It's pretty easy to spoof your location. If you want to set a fake location for a purpose, you can simply download fake GPS location app and use it. Here we provide you with 9 different apps.
App 1: Fake GPS Location Spoofer V4.6 Apk Download
Fake GPS Location Spoofer V4.6 is one of the top interesting apps that make you spoof changing the locations. This app comes with fantastic features that make it a must-to-use app for spoofing purposes.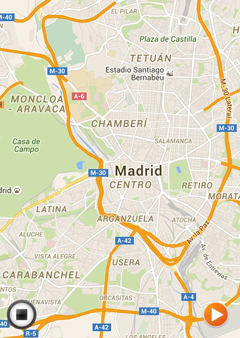 App 2: GPS Joystick Fake GPS Location Download - Nord VPN
For those looking for peace of mind while spoofing, Nord VPN is the best as it enables them to use public Wi-Fi, access personal and work accounts on the road, or keep browsing history highly-secured and protected.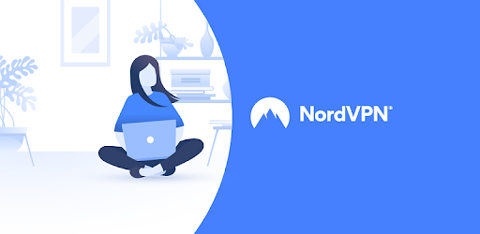 App 3: Download Fake Gps Location Spoofer - iSpoofer
iSpoofer is a fantastic Fake GPS location spoofer that you can install in your mobile phone app to generate a Fake GPS location. With the help of iSpoofer, you can stimulate the location on your iOS device and spoof anywhere in location-based games (LBS). You don't need to walk or move there.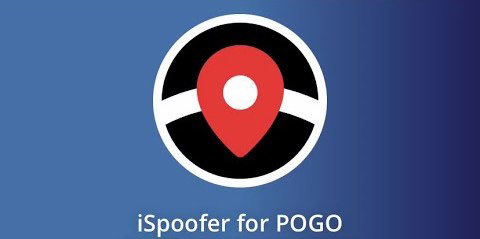 App 4: GPS Joystick Fake GPS Location Download - AnyTo
AnyTo changes the actual location to anywhere in the world on iPhone and iPad. It changes position on iOS devices in just one click. Furthermore, AnyTo enables you and other iOS device users to change locations on these devices when sharing some cool places on social platforms or with friends.
App 5: Fake GPS Location Spoofer Download - iTools
iTools developed by "ThinkSkysoft" - a company that develops softwares focusing on iOS announced it as its flagship product with the improved "Virtual Location" feature. With this software, iOS users can enjoy a better experience of virtual locations on their devices.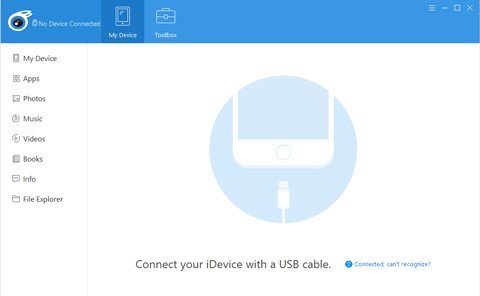 App 6: Fake GPS Location Spoofer Apk Download - BlueStacks
You can also download and install BlueStacks GPS location spoofer that will help you set and change the location. It's specially built for iOS devices for spoofing. And thus, it helps to reach out to the location-based applications by creating fake addresses.It's a super-fast app for iOS devices.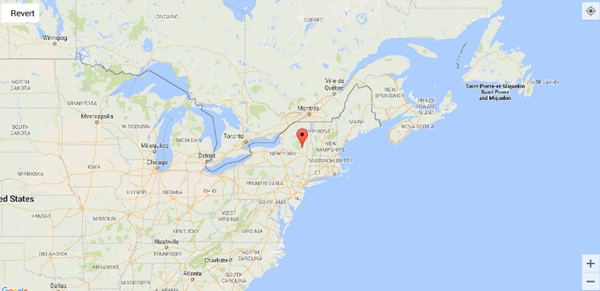 App 7: Download Fake Gps Location Spoofer - VPNa
VPNa is another fake GPS location spoofer app that is free to download. With its use, you can spoof your phone location and teleport to anywhere/anyplace in the world. Furthermore, it's also a tool for fun for many users as boys and girls mostly use it to prank their friends on social media to think you are at somewhere other than the location you are at right now.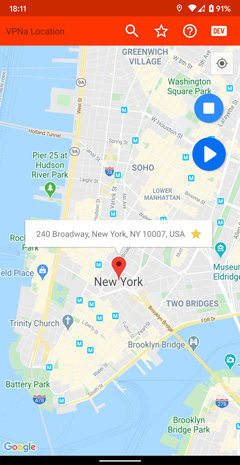 App 8: Fake GPS Location Spoofer Download - Fake GPS Location – GPS Joystick
Fake GPS Location - GPS Joystick allows you to test location-based apps. Its overlay joystick allows you to mock your location making you access all types of applications restricted in your areas. It rewrites the address so you can simply change the address/location. It'll work for you while showing you that you want to appear at, instead of your original location.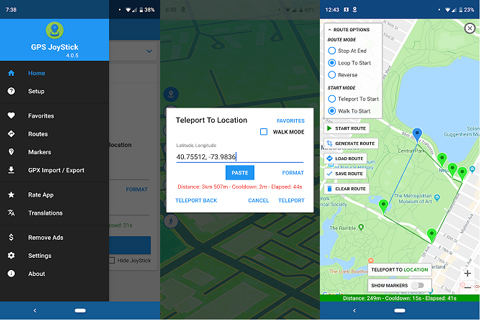 App 9: Change My Location
Fake GPS Location is a useful app for changing the GPS to any other place. Like other GPS apps, it stands one of the available apps for changing the location and so you can download/install it for your purposes.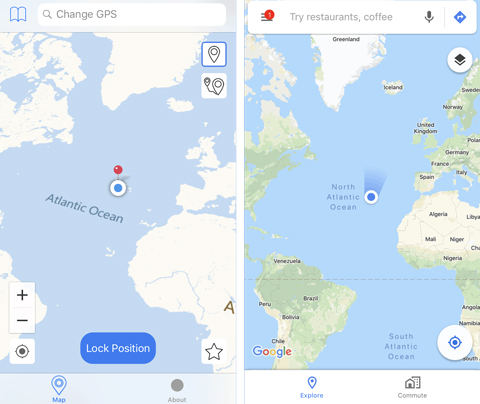 Part 4: Fake GPS Location without Downloading Apps
All the methods stated above to change the locations require an app to be installed. However, if you want to set a fake GPS location without downloading apps, you can follow these 2 ways:
Way 1: Using "Settings" to Set Fake Location
You can set a fake location by doing some settings. Go to settings of your phone and turn on "Allow Mock Locations" button. This will help in mocking the location-based applications. However, it requires some developer options that are needed to be activated.
Move to Settings > About > Tap Rapidly on Build Number until it says, "You are now a developer".

Then go into your developer setting option and checkmark "Allow mock locations".
Now mock locations are enabled, as you can see the above in the image.
Way 2: Through Jailbreaking to Fake GPS Location
Jailbreaking is a process that enables Apple/iPhone users to remove software restrictions imposed on iOS and Apple products. With the use of Jailbreaking, you can access the applications, extensions, and softwares not authorized by Apple's App Store.
Please install Floater, then following these steps:
Go to open Settings on your phone.
Scroll down and click on "About Phone".

Now click on "Build Number" and here you'll click seven times. It will enable Developer Options.

Scroll down to "select mock location app".
Choose "Floater".
Conclusion
So as you have seen, several apps discussed above will help to fake GPS location. It's easy to change the location and set it ON/OFF anywhere without any worry. Although there are many apps can set fake location, but Tenorshare iAnyGo has more functions and quite useful. It's your unique choice! No matter what, hope this article can help you!
FAQ about Fake GPS Location
Q1: How can I fake a live location?
For sharing a fake live location on Whatsapp or any other application, you need to download the GPS Emulator app from Google Play Store. By enabling the "Developer Option" on your phone and doing some further settings, you can share a fake live location.Go to Settings > select Developer Options > click on the "Select mock location app" option.
Q2: Can fake locations be detected?
Mock locations are detected only by making some settings in the apps you're using. The concerned app can easily recognize that users have enabled "Allow Mock Location". However, there is no authentic and easy way to track/determine whether the location received is real or mock.