Easy To Manage Location Settings Android
by Jenefey Aaron Updated on 2021-04-23 / Update for Android Tips
Mobile phones make every aspect of our life more convenient and easy. An android holds different unique features and could help you in various fields. It is important to understand how to set location on android. We bring you the full and reliable yet straightforward information to assist you in location settings android.
Part 1: What Are location settings Used For
Using various apps on android, sometimes they demand significant locations. Being familiar with the app location setting of android, you can enjoy the unbothered experience of access. For example, when we go to a crowded place waiting for our friends, sharing our location with them could be handy. Mainly location setting android is used for:
For location-based games or applications
For sharing your current position with others
For navigating routes and finding nearby places
For privacy and safety reasons
Part 2: How To Set Location On Android
With the proper method, it is easy to set location on your android. Let's explore how to set location on your phone by using the simple steps.
Turn location on and off
The simplest and handier method of setting location on your phone uses the on and off feature on your android. Just swipe down the notification bar on your home screen. Tap the Location icon to the on or off option.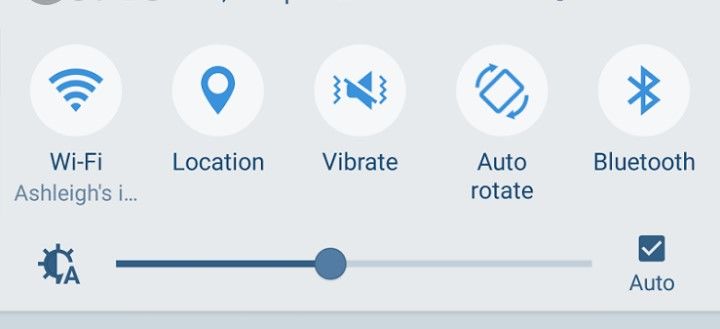 You can also turn the location on or off via the Setting menu on your android phone. Open Settings app and find Location to switch it on or off.
Set location accuracy
Many people search daily about how to set location to high accuracy on the android? Your different device have different approaches to improve your actual location accuracy. Take Samsung as example:
Navigate to the Settings app. Find and tap on Location > Improve accuracy.
Click on the Wi-Fi scanning and Bluetooth scanning.
Mock location
Generally, mock location is an in-built feature in the android devices for the developers to test various GPS and location-based apps. However, you can add a mock location on your android.
Go to settings > About device and locate the build number.
Tap the build number by 7 times without stopping in between. This will unlock the Developer Option, and you'll get a quick starting.
Navigate back on the Setting, and you'll see a Developer Option there.

Turn on the Developer Option to locate Mock Location.
Part 3: How To Share Your Location On Android With Google Maps
Google Maps provides the best option to share your android location with your friends and your contacts. It is the handiest feature as you can share your location via Google Maps to someone who is visiting you for the first time on your location or picking you up from a specific location. To do that:
Tap on the Google Maps app from your android phone. Click on the Menu > Location sharing > Get started.

You can share your location by setting the specific number of hours or for an indefinite time. Chose the contact you want to share the location with.
By opening the Google Map, your friend can locate you on the map now.
If the one you want to share your location does not have a google account, you can turn on the Sharing via link option and send the link to the one you want to share location with.
You can also explore more about Stop Google Tracking You.
Part 4: How To Change Location Settings Android
There are many fake location applications available on android to help you change location settings. Here are the recommended two.
Fake GPS location by Lexa
Using the Fake GPS Location by Lexa, an app available on Google play, you can teleport your android phone location to any place with just two simple clicks. This app set a fake GPS in your android, enabling every app in your phone to use the fake location you have selected.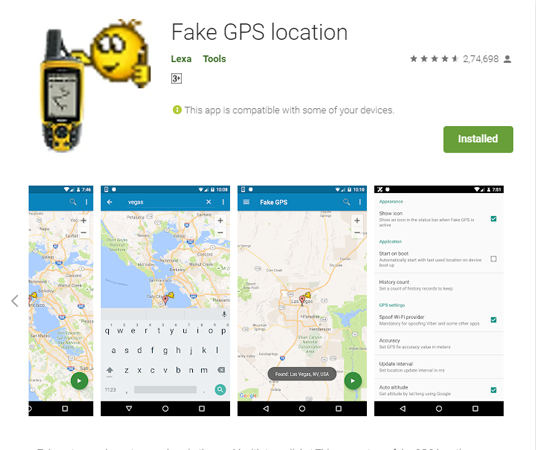 Mock GPS with joystick
Mock GPS with Joystick is another app that can help you to set a fake android location setting for your device. This also allows you to select the places that you want to fake your mobile location to. And the app's joystick mode enables you to update location more conveniently.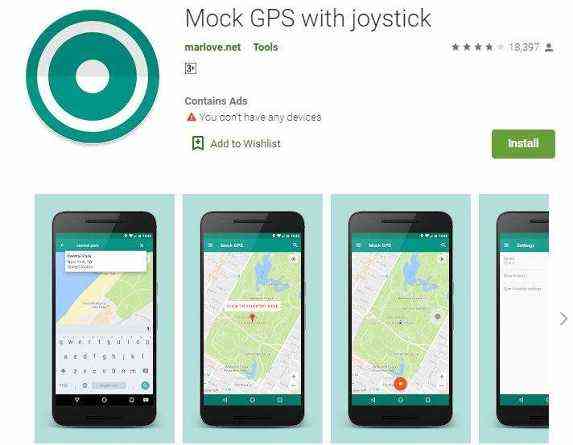 Plus: How To Change Location On iPhone
You cannot just mock location on the iPhone in the same way as we describe for the android. However, we bring you a complete method to freely change GPS location on your iPhone without jailbreak. Using special Tenorshare iAnyGo software, which is both free and premium, you can easily change your iPhone location anywhere. This is how it works:
Download iAnyGo on your computer. Launch the program; the default mode is Change Location.

Connect your iPhone with your computer via a USB cable and allow "Trust this computer" on your iPhone.

Enter the address/ GPS in the search bar that you want to save. Click on the Start to Modify.

After selecting your location, you are done. All the location-based apps in your iPhone will be changed to your new address.
Conclusion
Location setting on your android is an essential step to bring ease and safety for you and the people you want to share location with. Android privacy settings location demands you significant attention. Using all the above-mentioned simple steps, you can be able to master location settings android. However, the process is not the same for the iPhone uses. By understanding all your inconvenience, we summarized the simplest yet most effective methods for you. Tenorshare iAnyGo is the best for editing your location on the iPhone.
Freely Change GPS Location without Jailbreak!
Plan a route by selecting two or multiple spots on the map
Easy to simulate GPS movement based on customized route
GPS joystick to take better control
Import GPX file to start a designed route