[Quick Start Guide ] Foursquare Spoof Location
by Anna Sherry Updated on 2022-06-22 / Update for change location
Foursquare is popular among those people who find it hard to locate a new visitor site, and are bored of sticking to the same old thing of exploring similar places. Foursquare website/app assists you in finding the best facilities around you. Apart from that it also predicts some exciting places you would love to visit. You can explore the world with the help of Foursquare spoof location.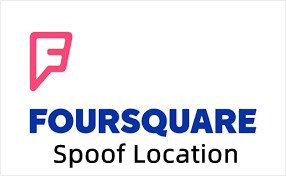 What Is Foursquare
Foursquare is a famous social networking service that can be accessed on all smartphones including iPhone, BlackBerry, and Android devices. You can easily install the Foursquare app on your smartphone and have the maximum fun discovering and sharing information related to business and beautiful attractions near you. Here is how you can benefit from Foursquare.
Go wherever you want.
Discover new exciting activities to do in any city around the world.
Locate different places staying at home which you never heard of.
Take help from the tips and reviews of foursquare users.

Enjoy a new spot with a lot of suggestions for parks and restaurants.
How Does Foursquare Work
You just need to input both a city name and keywords related to your query in the search bar of the Foursquare app. You will see several suggestions/information based on your location and you can pick any based on the reviews and tips given by users. 
Moreover, you can also filter your search to get more refined results related to the places you are interested to visit. This way you may visit a place you never heard of before. 
Can I Spoof Location on Foursquare 
Yes, you can! You can spoof the location of Foursquare using any reliable location spoofing app and enjoy exploring different places while sitting in a different country.
Because Foursquare is a location-based app that uses your location to show you the relevant information in search results. If you want to access the information of different countries where you haven't checked in, try the Foursquare fake location option. 
How To Spoof Location on Foursquare [FREE/SAFE]
To spoof location on Foursquare You need to download a reliable location spoofing software or a standalone app on your phone to get started with spoofing in foursquare. Here we have discussed the safe and free solution for both iOS and Android users to enjoy spoofing in foursquare. 
How To Spoof Location on Foursquare for iOS
Tenorshare iAnyGo is a location spoofing software that provides you with a safe and secure solution to your spoofing needs. You can fool the foursquare app by changing your location to somewhere else and it will show you relevant information about your new location.
With this software, you are completely in safe hands to spoof location. iAnyGo software gives you the easiest solution to spoofing location in just 3 simple steps, saving your time and efforts. Here are the simple steps to change location on Foursquare using iAnyGo:
Download and launch Tenorshare iAnyGo on your computer and go with its default mode "change location."

Connect your iOS device with it using a USB cable.

Next, enter any location in the search bar of iAnyGo and click Start to Modify. After this, all the location-based apps including foursquare will be changed to a new location. 
How To Spoof Location on Foursquare for Android
To spoof location on Android devices, you can download and use Hola fake GPS app. This app is exclusively available for android devices. Here is how to change the location using it.
Download the Hola GPS location app from the google play store.
Enable the "Developers options" by heading to Settings > About > Tap on Build number multiple times till you get a message of "you are a developer now."
Now enable "Mock locations" by heading to developer options > choose mock location app and select "Hola fake GPS" app.
Now open the hola app and search for any specific location and change your device's location to it.
FAQS About Foursquare Spoof Location
Some users are into spoofing locations on the foursquare app. Here are a few commonly asked questions that may help you in resolving your query. 
1. Does Spoofing Location Work on Finding Foursquare Church
Yes! It works on finding a foursquare church. When you spoof your location you can search for any place in the location with no worry whether it's a church, restaurant, park, or any business event.
2. Will Spoofing Location Be Detected By Foursquare
It depends on the type of GPS location spoofer you are using. Some location spoofing apps put you at risk of being detected, so make a wise choice and choose a reliable and genuine fake GPS location solution.
3. How To Find Four Square Gospel Church Near You
You can search for any Four Square Gospel Church near you by entering related keywords. In the search results, you will see listings of all Gospel Churches based on your location after spoofing location on Foursquare.
Final Words
Foursquare is the best option when you are planning to visit any new city or place since this can teach you about many places you would love in a new city. However, if want to get the immersive information on Foursquare, try Foursquare spoof location to get well prepared for your new journey!