Have you received a pop up saying "No SIM card installed" "Invalid SIM" or "Insert SIM" on your iPhone? Why does this happen and how to fix when an iPhone gets stuck on No SIM card installed?
"I got my iPhone today and everything worked beautifully for 3 hours. I made one phone call and about 10 minutes later when I stepped onto and airplane I noticed the phone saying "NO SIM CARD".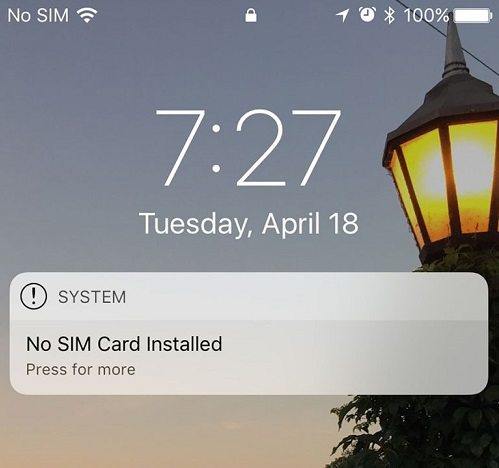 Why Does No SIM Card Installed Error Occur
A SIM card is required to activate a new iPhone. Several reasons may contribute to error NO SIM, or Invalid SIM, or No SIM Card installed.
SIM card Tray is loose.
SIM card is dusty.
SIM tray on iPhone does not close completely.
SIM card is liquid damage.
The carrier settings are out of date.
A faulty SIM card.
Battery got overheated.
iOS system glitch.
Others…
Ways of Fixing No SIM Card Installed Stuck on iPhone
Here I summarize the xx methods to fix iPhone 7/6s/6s Plus/6/6 Plus/5s/5c/5 stuck at "No SIM card installed".
Check for SIM Card and Card Tray
Removing the SIM card and then re-seating it to ensure that you place the SIM card tightly and correctly on the device.
To remove your SIM card, please insert a paper clip or a SIM-eject tool into the hold beside the tray. You can find the SIM tray on the right side on iPhone 5/5s/6/6+/7/+/SE.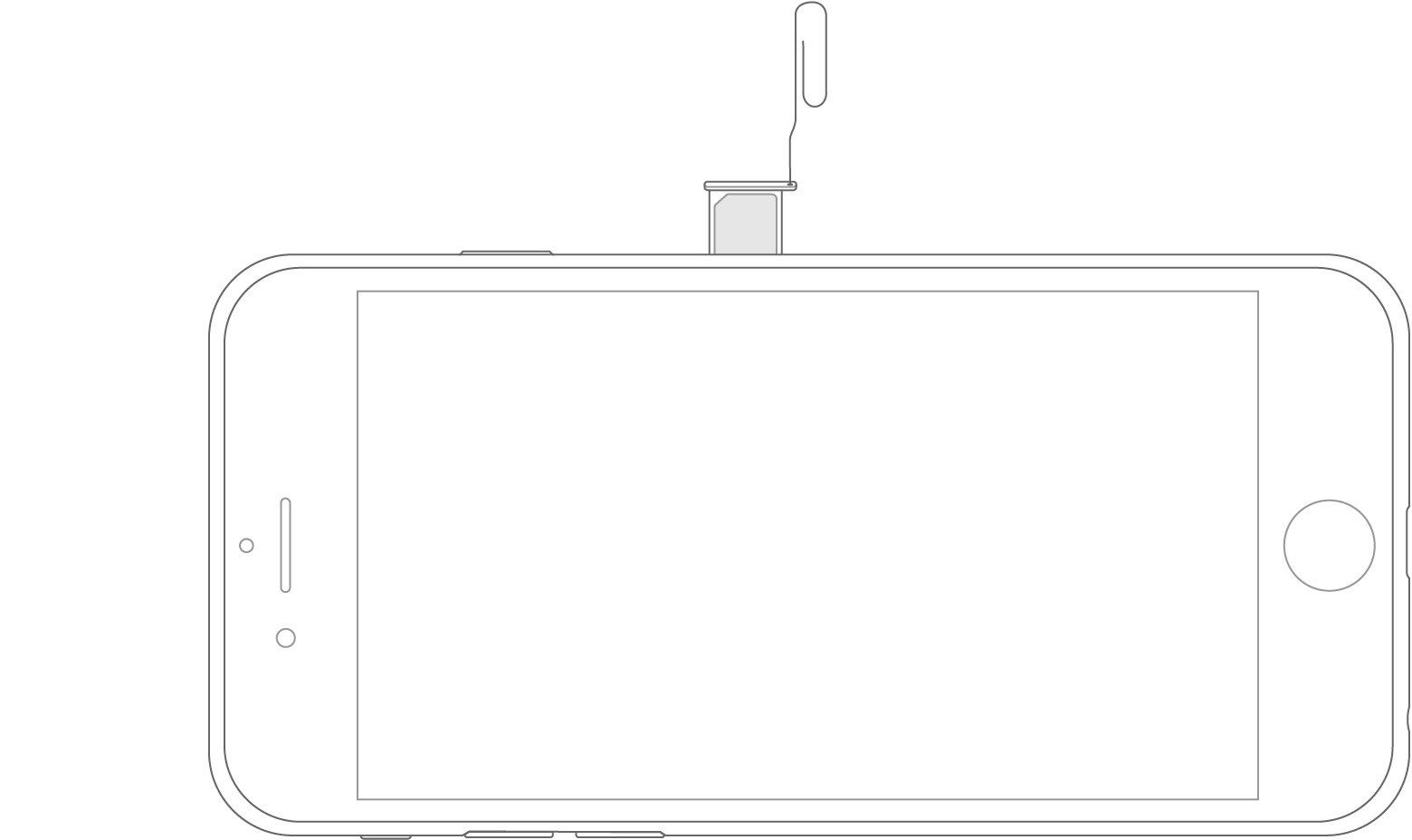 Investigate whether the SIM card and SIM Tray is damaged or loose. If they are dusty, use a soft damp cloth to wipe them off. If there is any debris inside the SIM tray, try to blow it out with some compressed air.
If everything is fine, put your SIM card back into the tray and reinsert the SIM tray into your iPhone. If the No SIM or Invalid SIM error disappears, you've fixed this issue.
Turn Airplane Mode On and Off
Turning Airplane mode and then off is a way to reset the iPhone's connection to cellular networks and thus may resolve the no SIM card found issue. To do this:
Swipe up from the bottom of your Home screen to open Control Center.
Tap the plane icon to turn it on, and tap it again to turn it off.
You can also go to Settings > Airplane Mode and tap the slider to turn it on or off.
Restart Your iPhone/iPad
Restarting an iPhone/iPad is the all-purpose fix for many problems. You can hold and press Home button and Power (Volume Down button for iPhone 7/7+) button at the same time for at least 10 seconds until you see the Apple logo appears on the device screen. Instead, you can use this free iPhone restart application-Tenorshare ReiBoot to do this by one click.
Free Download
For Win 10/8.1/8/7/XP
Secure Download
Free Download
For macOS 10.13 and below
Secure Download
Run Tenorshare ReiBoot on PC/Mac, and connect your device to computer. Click Enter Recovery Mode in Tenorshare ReiBoot to put your device into recovery mode. After this, you can click Exit Recovery Mode to get your iPhone out of recovery mode. Your device reboots. Hope the No SIM error is gone now.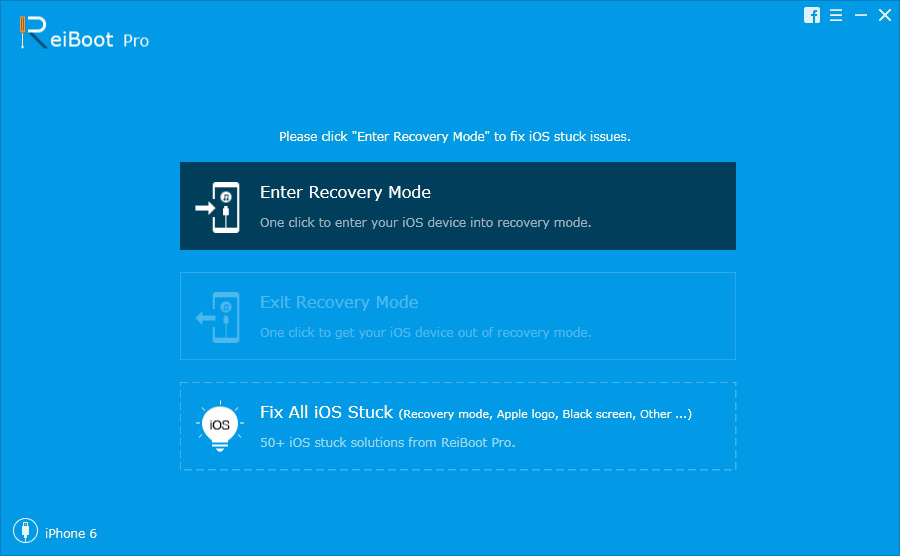 Reset Network Settings
Sometimes you need to reset network settings on your iPhone/iPad to fix the software glitches.
Tap on Settings on device > General > Reset > tap Reset Network Settings.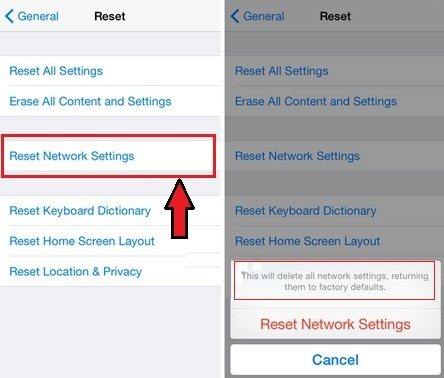 Restore iPhone in iTunes (Data Wipe)
You can restore iPhone in iTunes to fix the SIM card not found or installed problem. Connect your device in iTunes and click Restore iPhone. This will reset your iPhone to factory settings and all current data in your device will be wiped. If you have iTunes or iCloud backup, you can restore your data from backup.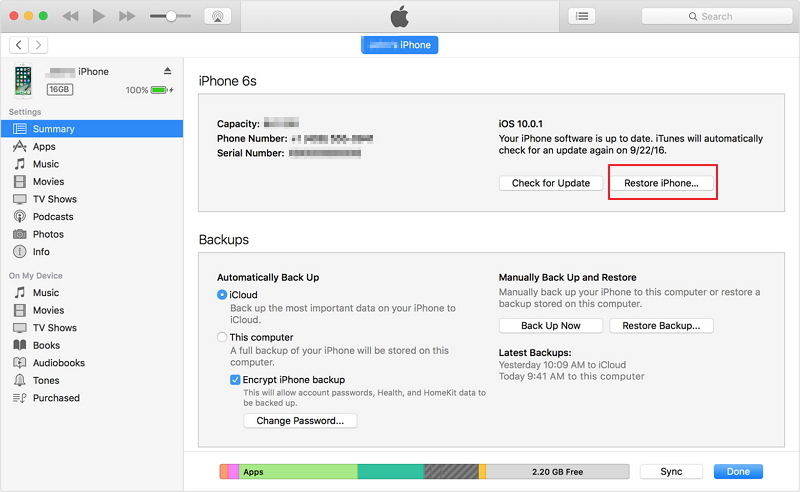 System Recovery (No Data Loss)
Tenorshare ReiBoot's system recovery feature is aimed to resolve all system issues like stuck at recovery mode, DFU mode, black screen, apple logo, can't update, can't connect to network, and also SIM card not recognized problem.
Run Tenorshare ReiBoot, select "Fix All iOS Stuck", and click Fix Now to download the matching firmware package for your device.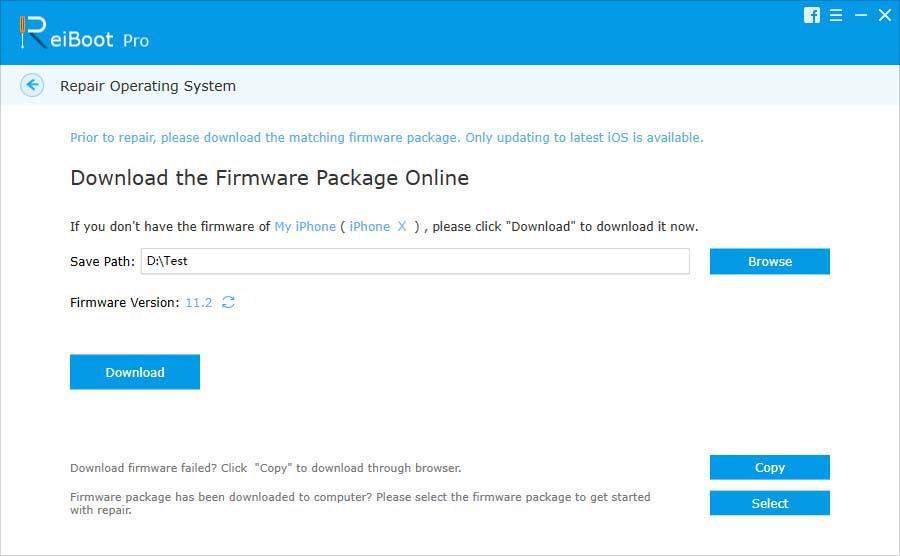 After the firmware is downloaded successfully, Tenorshare ReiBoot will start repairing system. After a few minutes, your iPhone system is restored successfully. The no SIM card installed problem should be fixed now.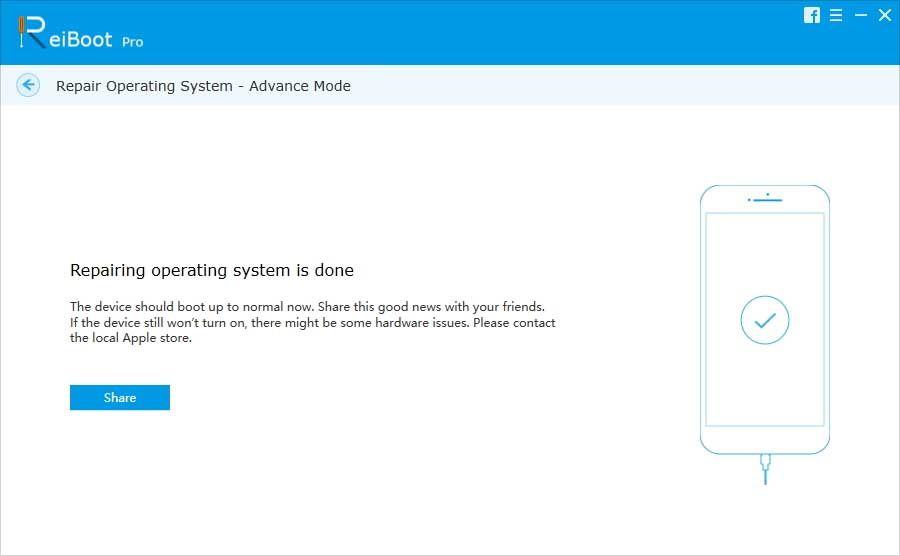 Wrapping It Up
There are several ways to fix to when an iPhone stuck at No SIM card installed. I really hope one of the fixes helps you get rid of the SIM card stuck.
Free Download
For Win 10/8.1/8/7/XP
Secure Download
Free Download
For macOS 10.13 and below
Secure Download
Related Articles
comments powered by