Simple Fixes for Phone Calls with no Sound on iOS 16/15
by Jenefey Aaron Updated on 2022-09-02 / Update for iOS 11
My phone is Apple 7. The new update was made yesterday (13.4.1). I will not be able to watch videos that are being tried by Safari or other apps after the update. I can hear the sound but not the images. The ability to watch videos in the facebook. The microphone and speaker do not work when making calls. Voice Memo service also does not work. Please help me with this. "
When some are considering updating their iPhone 8/8 Plus/X/7/7 Plus/7s/6s/6 Plus/5s, iPad or iPod to iOS 16/15, others have been regretting doing so and complaining about its problems that exist almost everywhere on their devices. Reportedly, iOS 16/15 has caused many iPhone users to be troubled by the sound problem during phone calls. Whether they were receiving calls or calling others, no sound would come out of the receiver whatsoever. And this problem happened only during incoming or outgoing calls. If this sounds like you, you have come to the right place for the perfect and easy fix for your problem. Read this article to learn how to solve phone calls with no sound on iOS 16/15.
Way 1: Clean the Receiver of iPhone
Silly as this solution sounds, it could work in some cases, especially when your iPhone has dirt inside the receiver after it has been used for a long time. In this case, a slim and pointed toothpick or any other similar stuff could do the trick, as long as they are not made of metal. Dig out the dust or dirt that has been gathered in the receiver, and try dialing again.

Way 2: Turn up the Volume
This may work when you have turned down the volume of your iPhone to better listen to music or watch videos using EarPods before you answer or make your calls. Try raising the volume by pressing the volume up button when you hear no voice from the receiver of your iPhone. Probably it may save you from trying other more complicated methods.
Way 3: Turn off the Bluetooth
The following situation is common: you came home and then your phone rang. You tapped to receive the call, but heard no sound from the receiver. And after you spent an hour to exclude all possibilities of the problem, it turned out that it just had been your Beats Solo3 Wireless at the table that had been automatically connected to your iPhone 7 Plus unnoticed via Bluetooth when you came home. If this is really the case, you should switch off your Bluetooth to disconnect your device with the wireless headphone. Go to Settings >> Bluetooth, or just swipe up to display the Control Center to turn off the Bluetooth.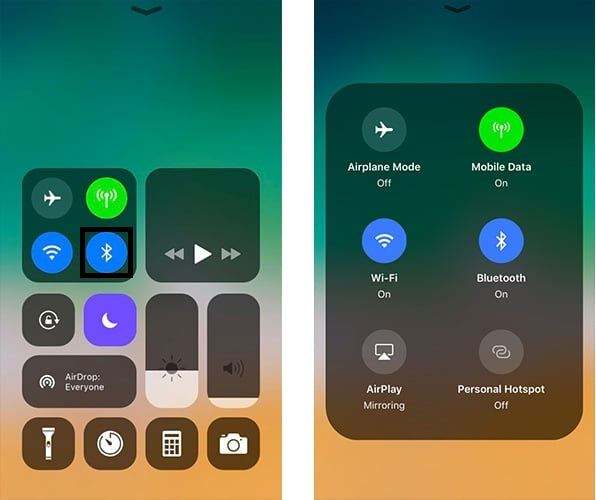 Way 4: Restart Your iPhone
By rebooting your iPhone, you can fix many iOS issues on your iPhone, including the no-sound issue during phone calls on iOS 16 or later. Press and hold down the Volume Down button (the home button if your device is iPhone 6s or earlier) and the sleep/wake button at the same time, and let go until you see the Apple logo appear.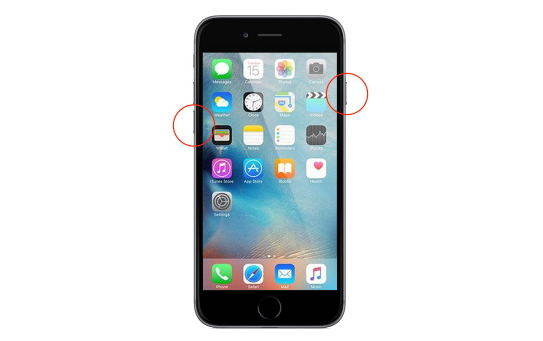 Way 5: Fix Phone Calls without Voice on iOS 16/15 Using Tenorshare ReiBoot
Probably, all the above ways may fail to turn your no-sound iPhone back to normal. If so, you may consider repairing the iOS using Tenorshare ReiBoot. This software is easy-to-use and helpful in solving all kinds of iOS problems including the latest 15, and probably including no sound on iPhone during calls on iOS 16/15.
Step 1: Connect your device to Tenorshare ReiBoot. Choose "Fix All iOS Stuck" >> "Fix Now".
Step 2: Click on "Download" to enable Tenorshare ReiBoot to download the matching iOS firmware. Or you may click on "Select" choose the firmware already downloaded in your Windows/Mac.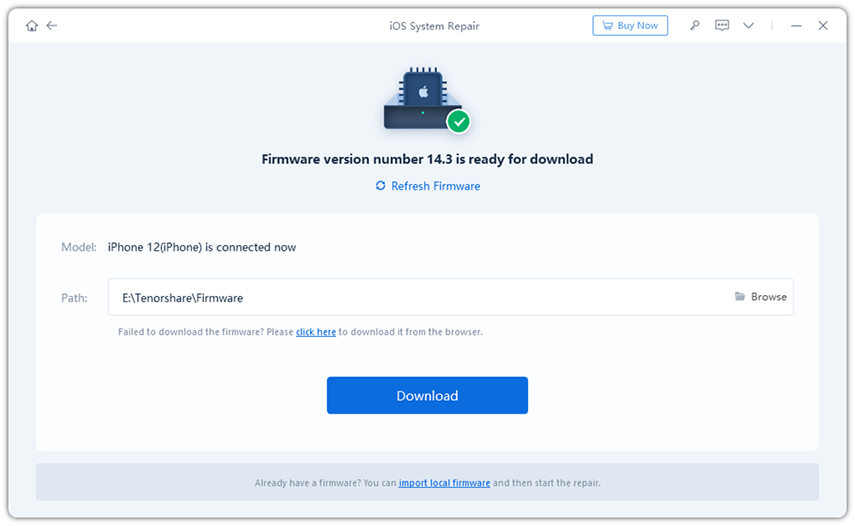 Step 3: When the download is completed, click on "Start Repair" to repair iOS 16. Then your iDevices will be repaired successfully.