How to Fix Pokemon GO Keeps Crashing on iPhone
Pokemon GO is no doubt officially the most popular game these days. Millions of people are immersed in this augmented-reality game, me included. Unfortunately I am faced with Pokemon GO crashing on iPhone and my iPhone battery is draining faster than usual. It may due to the recent iOS 9.3.3 update, but some of my friends who use an older iOS also run into Pokemon GO crashing or server error on startup. Some common tips, including force quit the app, iPhone reboot, uninstall and reinstall, can let you go ahead with your game, while I finally get this resolved thoroughly with the help of a third-party cleanup and systemcare tool Tenorshare iCareFone, which can free up more storage for game and fix Pokemon GO crashes on iPhone due to iOS upgrade, overheat or jailbreak.
Part 1: Normal Methods to End Pokemon GO Random Crashing on iPhone/iPad
Try below handy tricks to stop Pokemon GO from crashing on iPhone SE/6s/6/5s/5/4S or iPad Pro, iPad Air, iPad Mini, etc.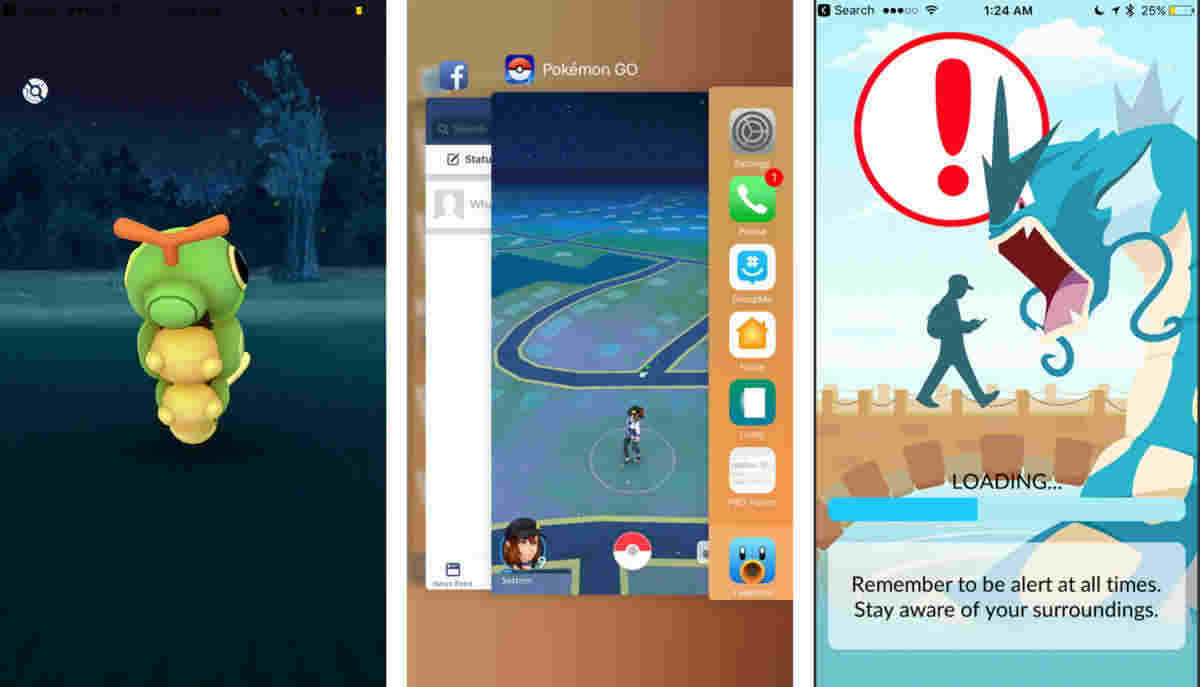 #1 Wait for some time and try again
When Pokemon Go hangs, you can leave the app as it is and wait for some time. It may revive after 5 or 10 minute and you can go ahead with your game.
#2 Force quit the app
If the game faces a repeatedly crash, or when you see "Our servers are experiencing issues" message when logging into the account, it means your server is currently capped and no more trainers can sign in until someone else signs out. Q quick solution is to force quit Pokemon GO on your iPhone/iPad.
Step 1. Press the Home button to leave the game.
Step 2. Double-press Home button to enter multitasking screen.
Step 3. Swipe to the Pokémon Go card, then swipe up on the card to force quit the app.
Step 4. Re-launch Pokémon Go again.
#3 Delete and reinstall
Sometimes reinstall the app can get rid of the crashes. You immediate data may be lost, but it can help you resolve the problem. Just press and hold the app and tap on "X", and then tap on Delete in the pop-up to confirm. After this, you can navigate to App Store and download the app as usual.
Part 2: Thoroughly Fix Pokemon GO Crashing, Error, Battery Drain Issues
Hunting for an ultimate solution to fix the constant crash, error or battery drain issues on Pokemon GO? Tenorshare iCareFone can be your best choice. It is an all-in-one iOS systemcrare tool featuring 6 big functions to speed up iOS, repair iOS, backup & restore iOS data, and more.
How to Fix Pokemon GO Crashes and Freezes on iPhone
Launch Tenorshare iCareFone on your PC or Mac, and connect your iPhone/iPad to computer with USB cable. Choose Fix iOS Stuck feature.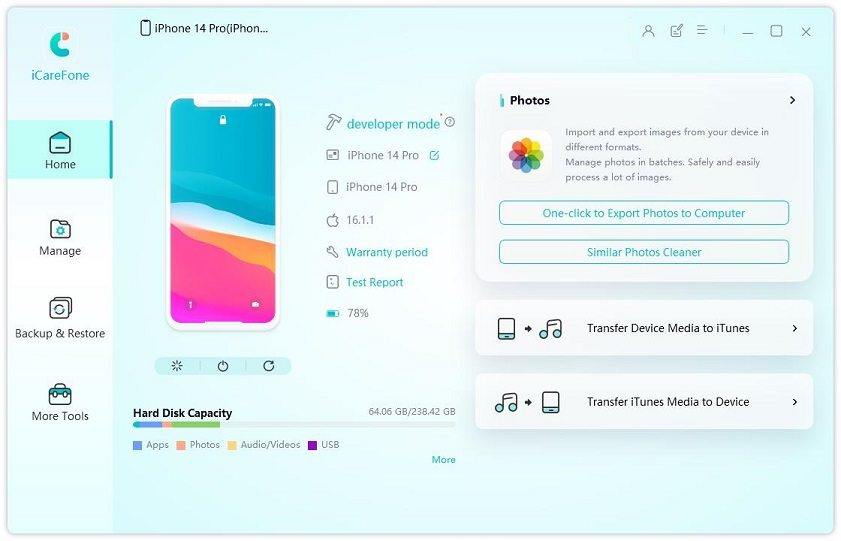 When your device is detected by Tenorshare iCareFone, "Enter Recovery Mode" button is highlighted. Click it to put your device into recovery mode.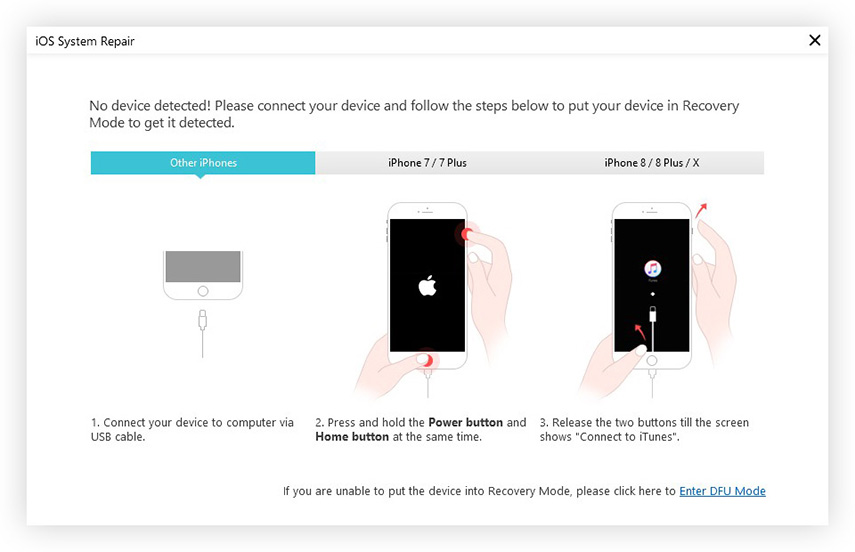 After that, click the button "Exit Recovery Mode" and wait for around 15 seconds for the device to boot up from the stuck.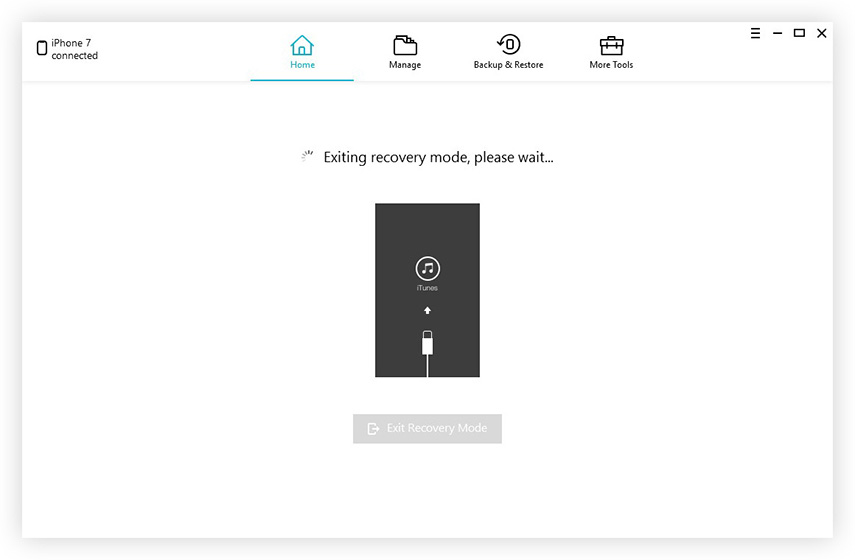 These procedures will reboot your iPhone from crash thoroughly.
Tips to extend iPhone battery life
Catching Pokémon may be delightful, but all of that location-awareness can drain your iPhone's battery. Removing junk files and temporary files can not only release more available space and speed up iPhone running speed, but also extend the battery life.
In the "Speedup&Clean" tab of Tenorshare iCareFone, click "Quick Scan" to check up your device storage usage.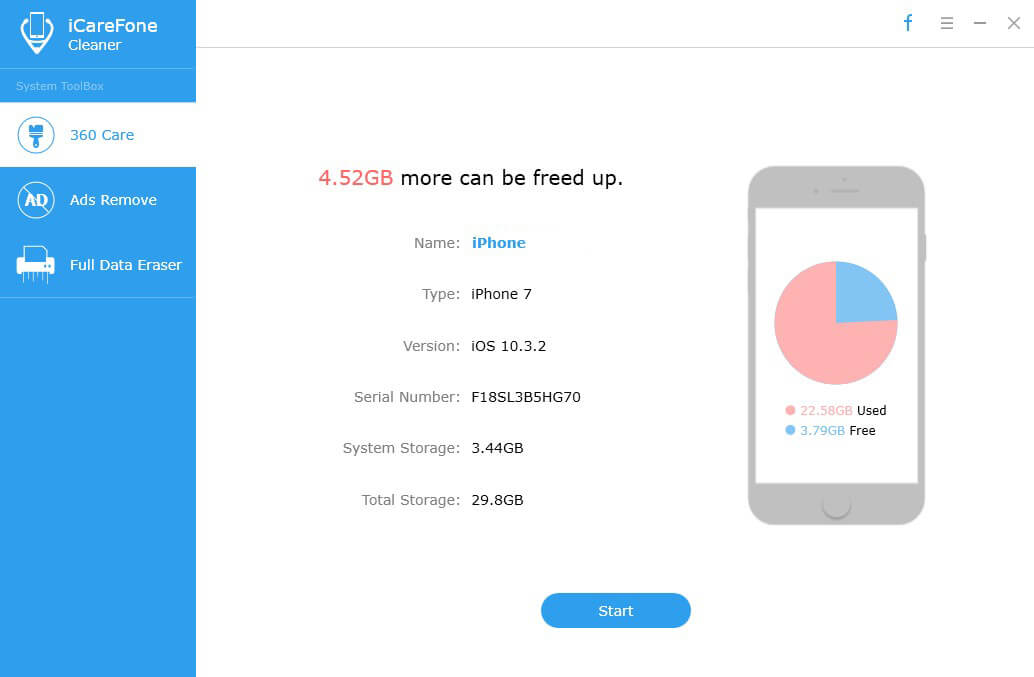 Tenorshare iCareFone will optimize your iPhone performance from 5 aspects. Click "Clean" button in each of the category to reclaim storage.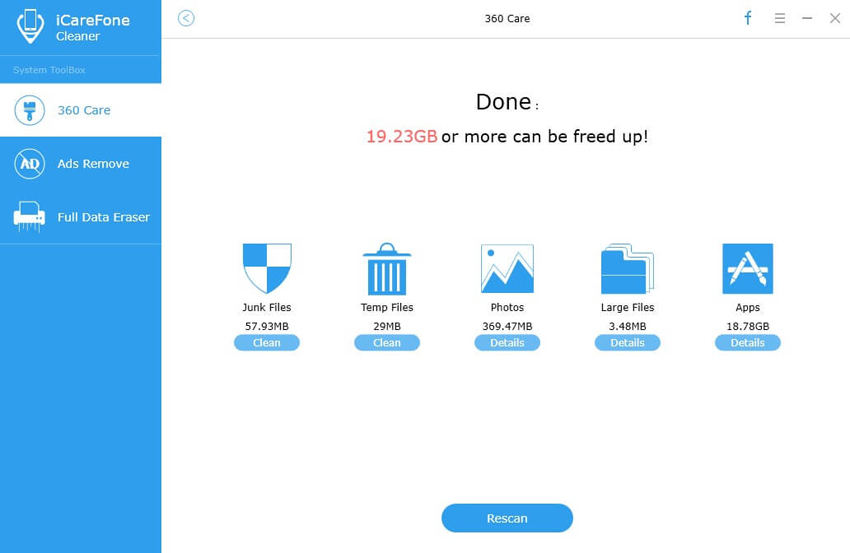 Tenorshare iCareFone can be our private guardian. A regular checkup and clean will make the iPhone run like new, and if there is an unfixable bug, endless reboot or other system issues, it offers iOS system repair without losing current data. Hence, either your Pokémon GO keeps crashing after iOS 10/9.3.3 update/jailbreak or it just happens without a reason, try Tenorshare iCareFone to fix this and enjoy the trouble-free gaming experience.