Guide: How To Remove Find My iPhone Activation Lock Without Previous Owner
by Jenefey Aaron Updated on 2023-03-14 / Update for iCloud Tips
This blog will give you a specific introduction about how to remove find my iPhone activation lock with previous owner, and answer related questions about using this method. Keep reading and your problem will be fixed.
FAQS about iPhone Activation Lock Removal
There are 3 question users asked mostly when they need to remove activation lock. Go ahead to find the answer you want.
Q1: Can You Bypass Apple Activation Lock
Yes, Apple Activation Lock can be bypassed. If your Apple device merchant doesn't give you the password for unlocking your iPhone or iPad, you can still bypass the Activation Lock without his assistance. However, it's only possible through the use of certain software.
Q2: Is It Possible to Remove Activation Lock without Previous Owner
Of course, you can remove the Activation Lock without the help of the previous device owner. As much as you can prove that you're the new owner of the device, existing Unlocking Tools will allow you to remove the Activation Lock easily.
Q3: How to Remove Find My iPhone Activation Lock without Previous Owner for Free
Achieving this goal entails following a certain Guide which contains instructions on how to connect your device with a computer. You can check the next part for a detailed answer to this question.
How To Remove Find My iPhone Activation Lock Without Previous Owner? 2 Methods
There is a set of the solution you would need to consider for this answer. These solutions focuses on those things you can do to get rid of the Activation Lock on your device. Majorly, they are two in number. They are described below.
Method 1: [30% WORKS]Using DNS Method to Remove Activation Lock without Previous Owner
If you're seeking other methods, here is another way to get your goal accomplished. The iCloud DNS bypass method can also assist you to remove Activation Lock without much stress.
To get started with this method, follow the steps below:
Perform factory reset on your iPhone.
Set up your phone. When you get to the Wi-fi setting option, click on the "i" symbol and tap Forget This Network option. Thereafter, go back to the settings.
On your DNS setting page,input any of the IP below.However ,it's recommended you use the IP of your region.
When you enter the DNS IP, click the Wi-Fi button. The button is around the top-left area of your device. Finally, connect to the Wi-Fi network you see.
Here, you'll be directed to the iCloud bypass page. Just click follow the prompt to complete the process.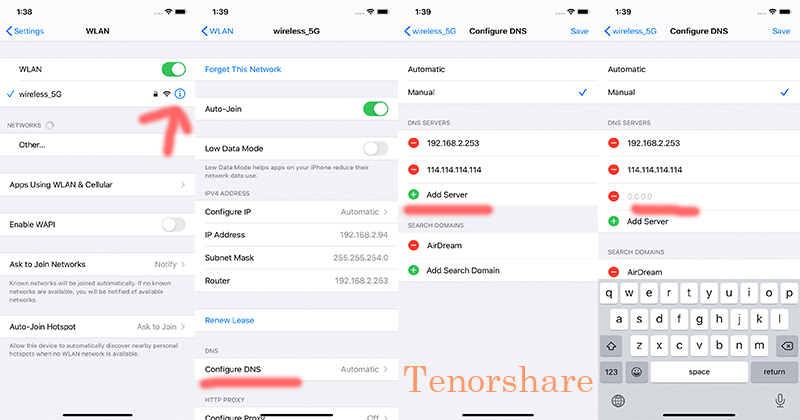 North America: 104.154.51.7
Europe: 104.155.28.90
Asia: 104.155.220.58
Elsewhere: 78.100.17.60
Before you use this method, know that the option has some cons. They are:
You won't be able to sign in with your own iCloud account again.
The iCloud features will remain inaccessible for you.
It's stressful and time-consuming.
Above all, the success rate is slim, say 30%.
Method 2: [100% WORKS]Using Tenorshare 4MeKey to Remove Activation Lock without Previous Owner
Usage of Tenorshare 4MeKey is the real way to remove Activation Lock on your device. It's an effective how to remove find my iphone Activation Lock without previous owner without using icloud method. The software has almost 99% success rate for iOS version 12-14.8. It's majorly made to help people remove iCloud Activation Locks without either the Apple ID or password.It unlocks iOS devices and makes all its iCloud features accessible for users.
Download and install the Tenorshare 4MeKey software onto your computer.

Accept the user agreement and then click the Next button to proceed with the use of the software

First jailbreak your device before unlocking it. Click the next button to kickstart the jailbreaking process.

Again , click the proceed button to begin the unlocking process. This is the last step on how to remove find my iphone Activation Lock without previous owner without using icloud. All it requires from you is to confirm that your device information is accurate. Then, click done.
Conclusion
Learning how to remove find my iPhone Activation Lock without previous owner is so simple that almost anyone can do it with the help of 4MeKey. Give it a try and click the Free Download button to save your time to fix this problem.