Tested & Easy Ways on How to Unlock iCloud Account
With so many passwords and IDs to remember of several accounts it is pretty obvious that you may at times forget some of them. What happens when you forget the account details of your iCloud? iOS systems are not the easiest ones when it comes to unlocking their devices or services like iCloud and iTunes.
If you are in a situation where you have been locked out of your iCloud linked iOS device, you need not fret. This article will highlight all the possible ways which prove to be very effective in helping you gain back the control on your device by unlocking your iOS account. Read on to know more about how to unlock iCloud account!
Part 1: How to Check if iPhone is iCloud Locked?
In order to try out ways to unlock iCloud account, you must first check if your iOS device is iCloud unlocked or not. You can do this by following the steps below.
Step 1: From the "Settings" options on the main menu go to "General" settings section.
Step 2: Navigate to "About" and look for the IMEI number or the Serial Number.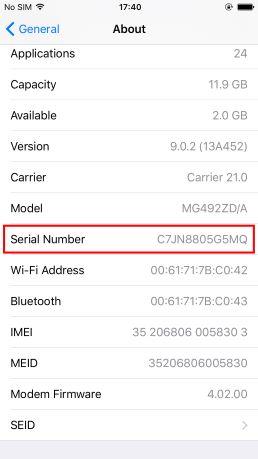 Step 3: On your browser, navigate to https://www.icloud.com/activationlock/ and enter the IMEI number or the serial number.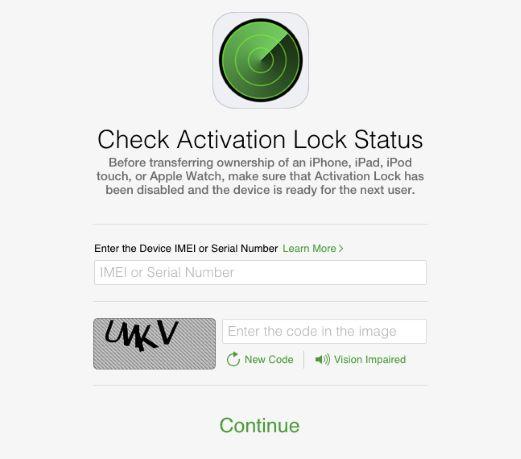 Here, you can see if your iPhone is iCloud locked or not.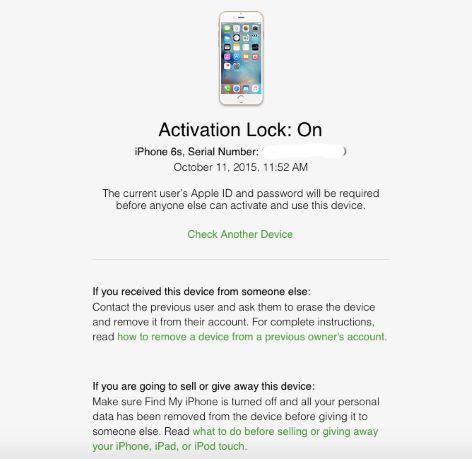 Part 2: Is It Possible to Unlock iCloud?
Apple has a unique concept in all of its iOS devices in which the iCloud Activation Lock is in focus. Your iOS devices are all linked to your iCloud account and you would need to know the password and ID of your iCloud account in order to access the iOS devices. This means that your iOS device is practically useless if in case you do not know the iCloud account details.
If in case you are already in such a problem wherein you have forgotten the password and ID of your iCloud account, you can still unlock it. These methods of how to unlock iCloud lock are discussed below.
Part 3: How to Remove iCloud Account Without Password
If you want to use the most easiest method to unlock iCloud account with minimum amount of hassle, Tenorshare 4uKey is the tool to choose. With the help of this software unlocking iCloud account is as easy as clicking once on the laptop screen. This is an excellent software which is highly recommended in scenarios wherein you forget the account details or passwords on your iOS device. Follow the steps below to know how you can use this excellent software to Cara unlock iCloud account.
Step 1: Download, install and launch Tenorshare 4uKey on your laptop/PC/Mac system.
Step 2: From the main interface, click on "Unlock Apple ID".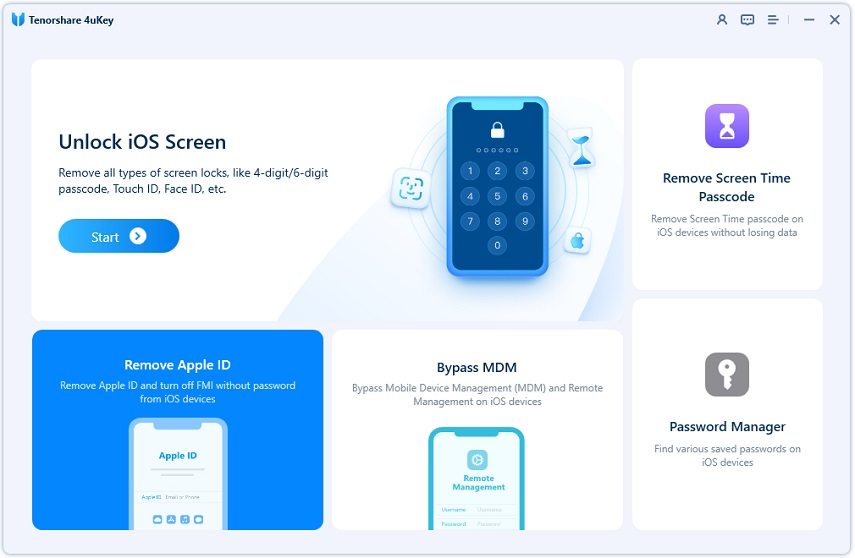 Step 3: With the help of a USB lightning cable, connect your iOS device to your system.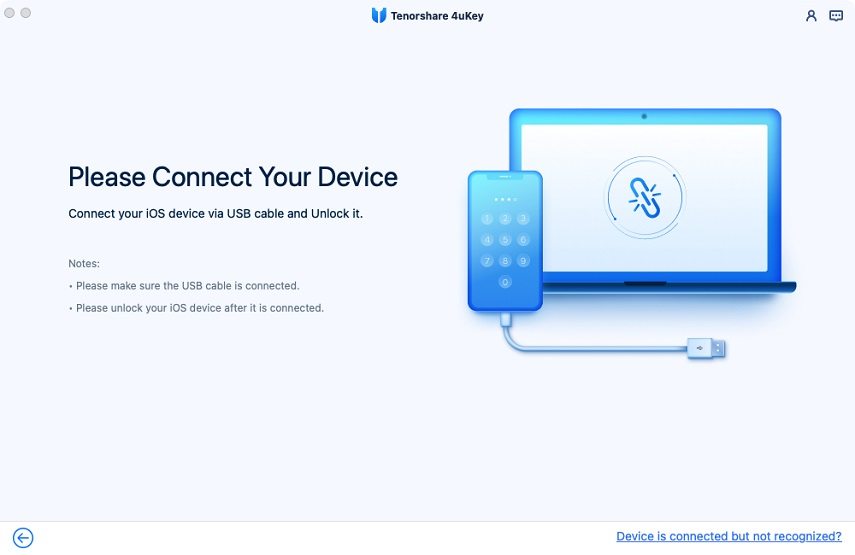 Step 4: Tap on "OK" when a prompt window appears on your iOS device asking whether the system can be trusted and key in your passcode.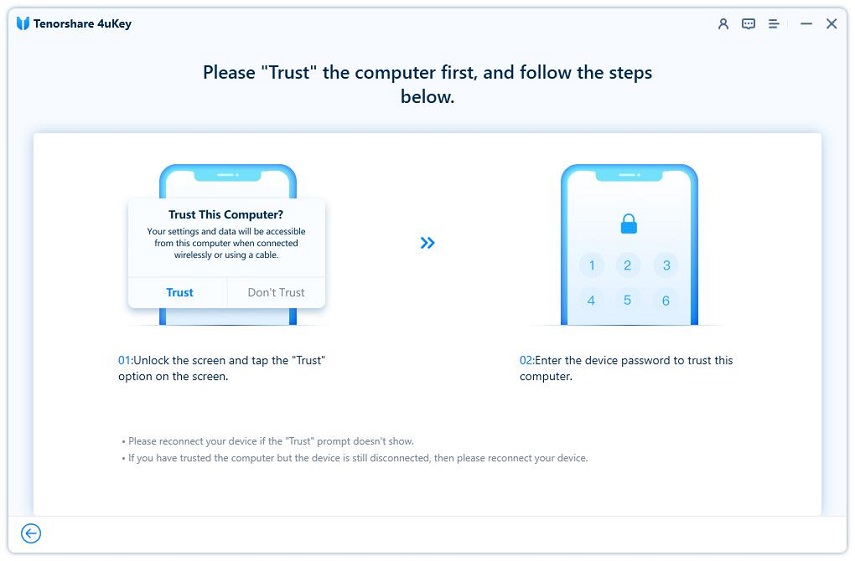 Step 5: Click on "Start" to proceed further.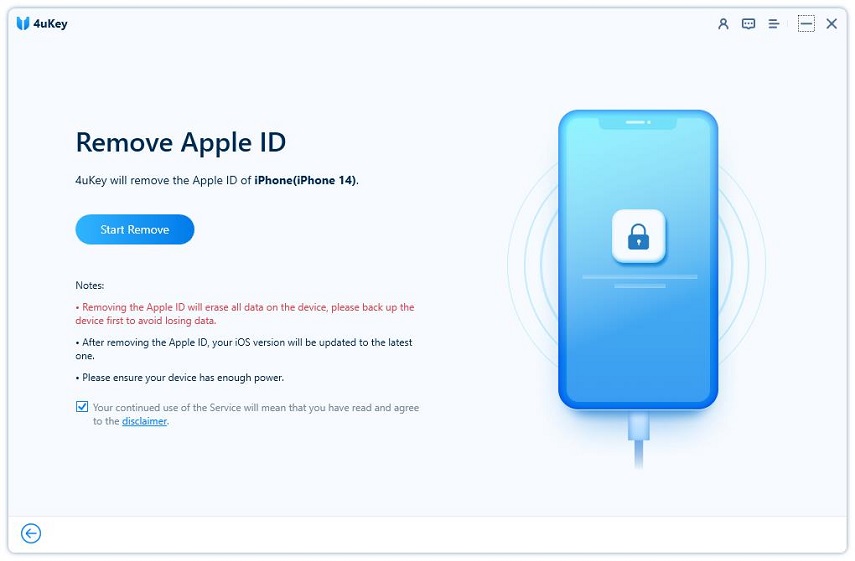 Step 6: If in case "Find My iPhone" is disabled, the iCloud unlocking process starts immediately as soon as your iOS device gets detected.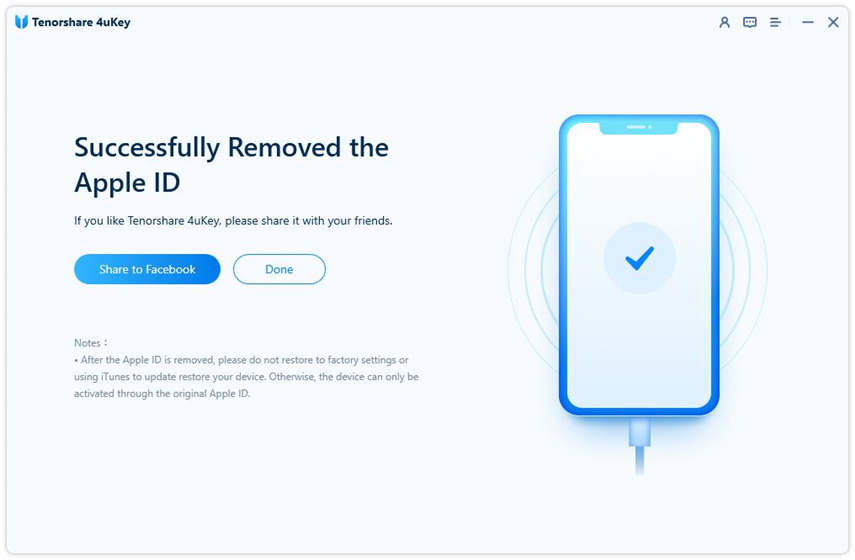 Step 7: If in case "Find My iPhone" is enabled, you would have to tap on "Reset All Settings" from the "General" Settings option, enter your screen passcode when prompted and your iCloud will be unlocked.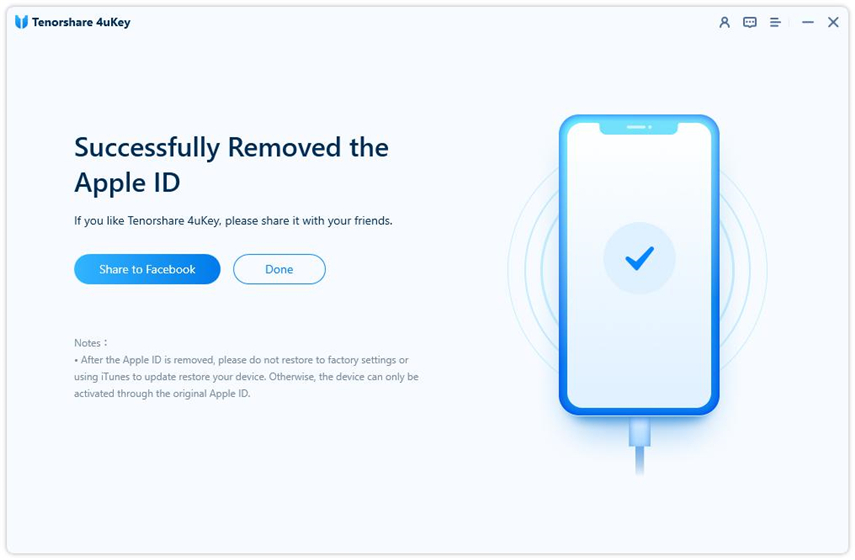 This tool offers a sure shot solution for unlocking iCloud ID on your iOS device in an easy and effective way.
Part 4: Other 6 Ways to Unlock iCloud Account
The above method would work for sure, but if in case you want to try out the more common methods to unlock iCloud on your iOS device, you can make use of any of these different methods detailed below.
Way 1: Using DNS to Remove/Bypass/Unlock iCloud Lock(Only Support iOS 10 and below)
This is a slightly lengthy and confusing method when compared to the method discussed above but it is beneficial to have an idea about the same as it is iCloud unlock service free. You can unlock iCloud by DNS bypass method in the following way.
Step 1: Restart or switch on your iOS device and complete all the steps of setup until the "Choose Wi-Fi Network" option appears on the screen.
Step 2: Give a slight push to the Home button and select the option "More Wi-Fi Settings".
Step 3: Tap on "i", select "Configure DNS" and then tap on "Manual".
Step 4: Tap on "Add Server" and enter the address of the place you are residing in and tap "Save".
Step 5: Go back and tap to join this network.
Step 6: If prompted, enter the network password before tapping on "Join".
Step 7: When your iOS device starts the activation process, go back and finish up to setup process.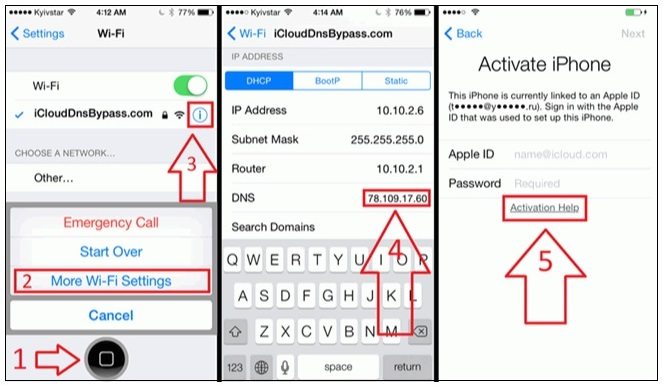 This way you can unlock iCloud for free without the need of any third party application but this method comes with its own drawbacks. This method can be used only the iOS devices which are iOS 10 version or below.
Way 2: How to Remotely Unlock iCloud Activation Lock on iPhone/iPad(Password Required)
In cases when you have bought someone else's iOS device you can face the issue of the iCloud being locked as the password and ID to unlock this would be with the previous owner. In such a scenario, it is recommended that you contact the previous owner of the iOS device and request them to remove the iCloud Activation Lock from the iCloud account on the iOS device which is being currently used by you.
Once you are able to contact the previous owner of the iOS device, ask them to follow the steps mentioned below to unlock iCloud.
Step 1: Navigate to www.icloud.com and sign in using your passcode and Apple ID.
Step 2: Click on "Find iPhone" option and select "All Devices" option which is available at the top.
Step 3: Choose the device which you wish to remove from your iCloud account and tap on "Erase iPhone".
Step 4: After this, tap on "Remove from Account".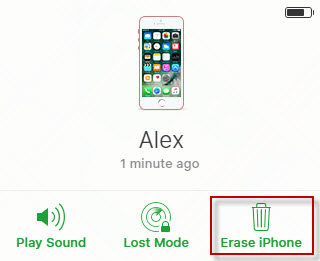 Once they do this, iCloud on your iOS device would be unlocked.
Way 3: Using Paid Service to Unlock iCloud Account
If the previous free methods discussed don't work for you and your iPhone is still locked with iCloud, you would have no other choice but to use the paid services. Some of the most effective paid services are discussed below.
3.1 Official iPhoneUnlock
With the help of this iCloud unlock service; you can easily unlock iCloud on your iOS device by just providing the IMEI number of your iOS device. This service unlocks your iPhone without jailbreaking it. The iCloud unlock through this service would take not more than 48 hours which is pretty quick.

Pros
It is run by professionals with high level of expertise in this field.
Fast and easy.
Cons
The rate for availing this service is pretty high.
3.2 iCloud Bypass Tool
This is another tool which easily unlocks your iCloud locked iOS device. It can be used for all the Apple iOS devices. The best part about this tool is that it is very simple to use. It performs with the highest level of efficiency in providing you with satisfactory results. The tutorials on how to use this tool can be easily found on their website.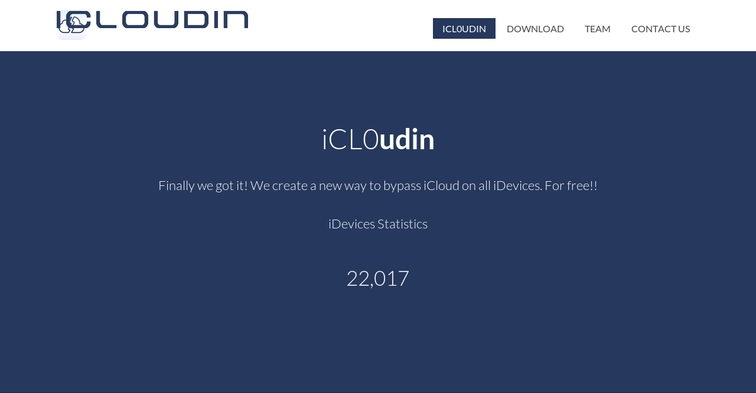 Pros
Very easy to use.
Guided tutorials to make the setup and use easy.
Cons
The product web page of this tool is very cluttered.
3.3 GadgetWide
This tool work pretty effectively in removing the iCloud lock in just a few simple actions. Once you download and install this tool, register on it using your credentials. Once this is done, launch iTunes and make a connection with your iOS device and within seconds you can observe that iCloud is unlocked.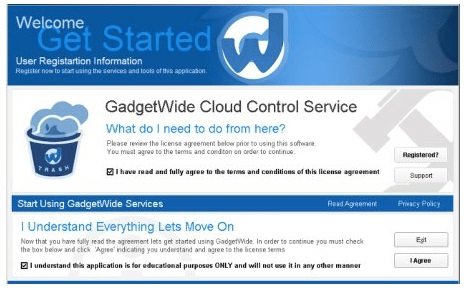 Pros
Very fast in unlocking iCloud.
Cons
Your personal data may get lost.
Connect to an unknown server to perform the task of unlocking iCloud which may not be secure.
Out of all the tools and services mentioned above, the best one out of all is Official iPhoneUnlocker since it is much more reliable, fast and effective when compared to the other tools and services.
Final Words
iCloud being locked is a very frustrating scenario and finding out ways to get out of it may be even more cumbersome. The solutions mentioned above can be used to get out of such a scenario. All the methods described are pretty simple and does not need any kind of technical expertise to be used. Out of all, the sure shot way of successfully unlocking iCloud is by using Tenorshare 4uKey which offers the more efficient fix to this problem.