How to Sync iCloud Calendar to Outlook 2016
Cloud provides you with an online calendar that you can use to schedule your plans, add new meetings and view the existing ones, and do basically everything that you would with a normal calendar app. What's more, the calendar syncs across all of your Apple devices so all your plans are available on your iPhone, iPad, Macs, and other linked Apple devices.
Although many users are now shifting towards online calendars like iCloud, there are users who still use Outlook calendars to schedule their days and months. If you're one of those users, you might want to learn how you can keep your iCloud calendar in sync with Outlook.
Fortunately, iCloud offers you a way to sync its calendar with Outlook on your computer. Doing so is extremely easy and the following guide shows how you can sync your iCloud calendar with Outlook 2016.
Syncing iCloud Calendar with Outlook 2016
Make sure the Outlook app is installed on your computer and also keep your iCloud logins handy as you are going to need those to access your calendar.
The first thing you'll need to do is go to the iCloud website and log-in with your username and password. Then, when you see the standard iCloud dashboard, click on the option that says Calendar and you'll be taken to your iCloud calendar.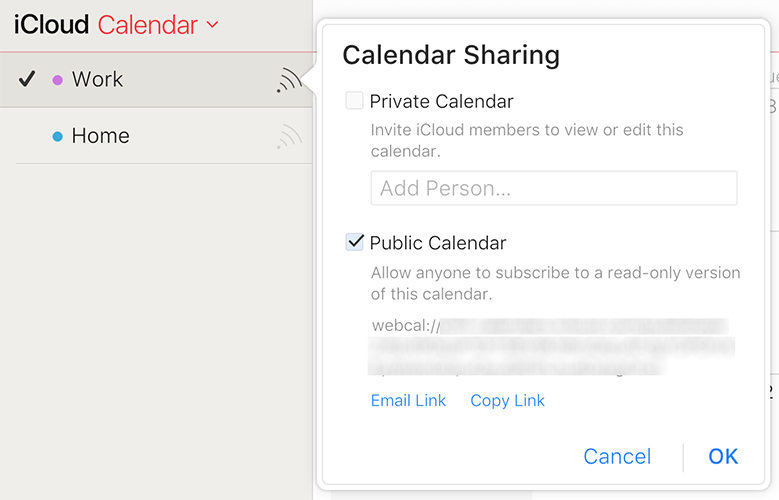 On the calendar page, select the calendar you want to sync with Outlook, click on the feed icon next to it, checkmark Public Calendar and then click on the Copy Link option to copy the link of your calendar. Paste the link of the calendar in a new tab in your browser and replace webcal in the URL with http and hit enter.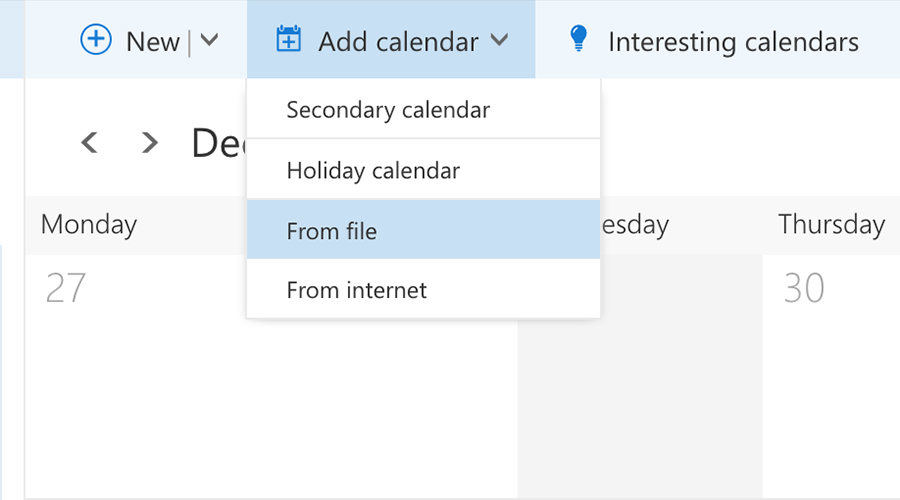 What it will do is download the calendar ICS file to your computer. Once the file has been downloaded, open Outlook 2016 and click on Add new calendar followed by From file. Select the downloaded file and your iCloud calendar will start syncing with Outlook.
Sync iCloud Calendar with Outlook 2016 using a Link
If you'd rather prefer syncing the iCloud calendar with Outlook 2016 using a link and not a file, then following are the steps you need to follow:
Head over to the iCloud website and select calendar. Copy the link for the calendar but do not remove webcal this time. Keep it as it is.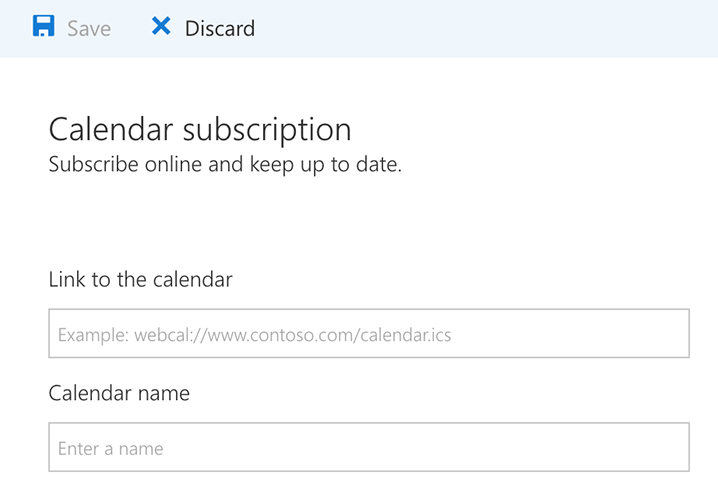 Open Outlook calendar and click on Add new calendar followed by From Internet. Paste in the link you copied before on the following page and your iCloud calendar will be start syncing with Outlook 2016 on your computer. That was how you could sync an iCloud calendar with Outlook on your computer.
While syncing a calendar is a good idea, it's also good to have backups of your calendars so that you have something to fall back on in case things go wrong. In some cases, you can use iTunes to backup your iOS device but you now have even better apps to help you create calendar backups of your device using iCareFone. This iOS management tool allows you to export and import Calendars to iPhone from/to computer.
In Files Manager of iCareFone, you can choose Calendar to load all Calendars on your iPhone/iPad, and then tick all or selectively select Calendars to export to computer as backup.