How to Downgrade Your iCloud Storage Plan on iPhone
by Jenefey Aaron Updated on 2022-11-11 / Update for Downgrade
iCloud is a cloud based service that lets you store your files on the cloud so that you can access them from anywhere and anytime you want. When you sign-up for a new iCloud account, you receive 5GB of free cloud storage to store your photos, videos, files, and many other things.
If you make use of iCloud a lot, your 5GB of storage will quickly fill-up. When that happens, iCloud offers you to upgrade your plan so that you get more storage available in your iCloud account. With more storage, you can store more files exceeding 5GB on your iCloud account.
However, sometimes what happens is that you upgrade to a plan to store more files but later on you realize that the upgrade was not worth it because you still have a lot of free space available on your account. In that case, iCloud also allows you to downgrade your plan so that you don't need to pay for any iCloud storage that you don't use.
Downgrading your iCloud storage plan is pretty easy and it can be done from any of your iCloud connected devices. The following shows how you can do it on your device.
Downgrading the iCloud Storage Plan on an iPhone
It is possible for you to change your iCloud storage plan right from your iPhone and all you need is an active Internet connection and you're good to go.
The first thing you need to do is open the Settings menu on your iPhone and then tap on your name followed by iCloud and Manage Storage. Once there, tap on the Change Storage Plan option and you should be able to change your current storage plan for iCloud.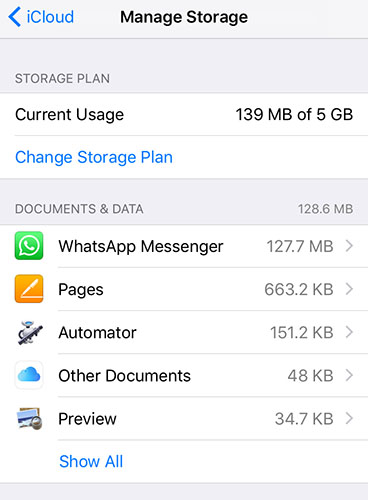 You should then be able to choose whether you wish to downgrade or upgrade. You can tap on the downgrade option and select a plan to downgrade your account. You also have the option to choose the free plan in case your files storage space does not exceed the 5GB limit.
After downgrading your iCloud account, you will only be able to upload files to the limit specified for your particular plan. If you ever exceed the limit, you will need to upgrade your plan to enjoy more storage space.
Now that you have limited memory space available on your iCloud account, you might want to backup data from your iCloud backups to your PC. This way, you can bring the iCloud backup files over to your PC and keep them there for your use. An easy way to get this job done is to use a tool that lets you restore data from an iCloud backup. One of these apps is called Tenorshare UltData that can get the job done for you.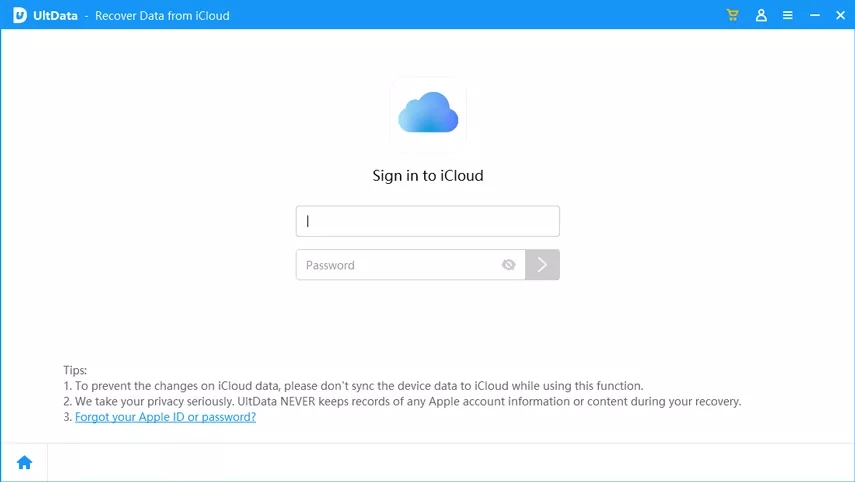 The UltData app brings with it many of the data restore options, such as restore data from iOS device, restore data from iTunes, and even restore data from iCloud backups. You're supposed to choose the last option in the app as that's where you want to get the data from. It will then walk you through the steps so you can restore the data from the backup on your PC.
We hope this guide helps you downgrade your iCloud storage plan so that you only pay for what you use and not pay for anything that is un-used.