How to Delete iCloud Account without Password
Integrating an iCloud account with your iPhone helps you access many of the services offered by Apple's iCloud service. It helps keep contacts and notes in sync and also offers many other features. Once you've got used to it, you'll never want to leave it.
If you hold more than one iCloud accounts and wish to use another account with your iPhone that already has one setup with it, then you'll want to first remove the old account and then you'll be able to add a new one. Removing an old iCloud account will require you to enter the correct password for the account and you should be fine as long as you remember the password.
However, for those of you who do not remember the password for their old iCloud account, they will be in trouble as there's no straightforward way to remove an iCloud account without knowing the correct password. Fortunately, there's a workaround that you can use and get rid of an old account from your device.
Part 1: Using Tenorshare 4uKey to Remove iCloud Account without Password
Tenorshare 4uKey is the best tool to solve the issues like "apple id is disabled and cant update my game from the App Store. How do I fix this?", "Unable my apple ID". All problems comes at you forgot your Apple ID or iCloud password, if you are met these issues, don't worry, just try Tenorshare 4uKey, it can help you unlcok your iCloud account in minutes. Below are the steps to remove an iCloud account on iPhone/iPad without password.
Notes: Tenorshare 4uKey can't support the device which is above iOS 11.4 and the Find My iPhone is on.
Download Tenorshare 4ukey on your PC or Mac, then install it and connect your device.

Trust your device to the computer and unlock it, then 4uKey will detect your device and click the "Start" button to start removing Apple ID.(4uKey will detect your device and give you right struction, just follow it.)

If the Find My iPhone is on, and your device is on iOS 11.4 or below, you must reset all settings on your iPhone first. Just follow the steps as below.

The whole process pnly need a little minutes, when it is complete, Tenorshare 4uKey will tell you "Your iCloud account has been removed successfully".
This is the best time-save way to remove iCloud account without password from iPhone, just try it.
Removing iCloud Account without a Password
Here are the steps to remove an iCloud account on iPhone/iPad.
The first thing you'll need to do is open the Settings menu followed by iCloud. Tap on the iCloud option and you'll be asked to enter a password. Since you don't remember the password, simply enter in any digits and tap on the Done option.

Your device will show an alert saying that the details entered by you are incorrect. Ignore the warning and tap on OK followed by Cancel. Head back to the main iCloud screen and tap on Account. Then, remove everything from the description box and tap on Done.

You'll now be taken to a different iCloud screen where you'll notice Find My iPhone has automatically been turned off. That's fine, and go ahead and scroll down and tap on Delete. You'll get a prompt where you need to tap on Delete once again.
That should have removed the iCloud account from your iOS device.
Part 3: Reset the Password using Recovery Options
If you happen to remember the answers to your security questions for your iCloud account, then you can just reset your iCloud password and that will help you remove the iCloud account from your device.
This can be done by visiting the iCloud website and clicking on Forgot Apple ID or password link. It will show what recovery options are available for you and you can then proceed with that.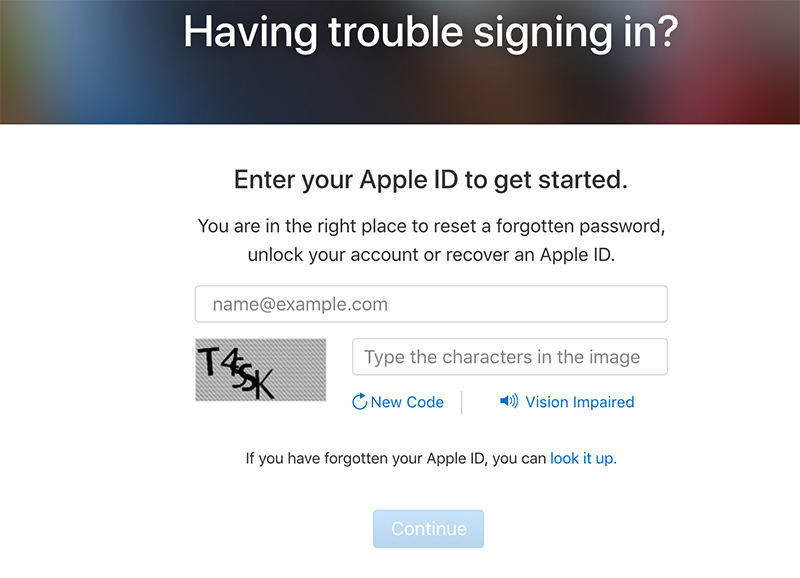 Once you've reset your password, you can use it to remove iCloud account from your device.
Part 4: How to Selectively Backup iPhone before Deleting iCloud Account
Before signing out of your iCloud account, we recommend that you'd better backup your iPhone in case anything goes wrong. You can either backup iPhone using iTunes, though it is tedious and not flexibly. If you prefer backing up data selectively and more flexibly, I will introduce Tenorshare iCareFone to you. With this 6-in-one tool, you can back up data on iPhone X/8/7/6s/6/5s/5, iPad, iPod touch as you like.
On the main interface of Backup, choose the file types that you'd like to back up, and then click Backup to continue.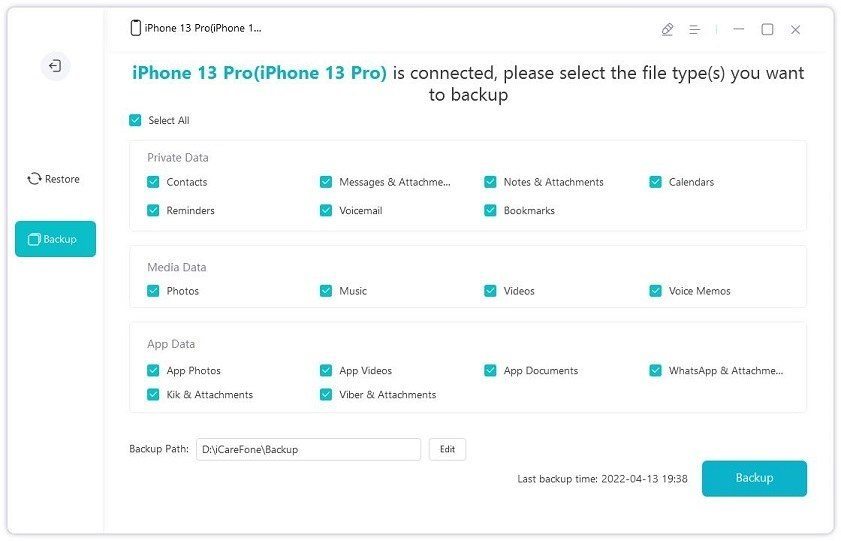 Read More: How to Backup and Restore iPhone on iOS 11
We hope this guide helps you remove an iCloud account without a password from iPhone and how to backup your iPhone data before deleting iCloud account.